Your Dallas Stars Have To Find Some Paw Prints, Put Them In Their Notebooks & Do What They Do Against The St. Louis Blues. Let's Hop In Our Thinking Chair!
We just got a letter! We just got a letter! We just got a letter! Wonder who it's from?
Oh! It's from our dear friend Jim Montgomery, the head coach of Your Dallas Stars!
It reads:
Sup, Forechecking™!

What it do? Heard about Smitty gettin locked up again. Damn. Seems like only yesterday we was all huffin' whippets behind the old Food Lion. ANYWAY, We've got a big game tonight against the St. Louis Blues. You got some dirt on 'em?

Eternally Yours,

Monte
Oh, boy, do we ever! We've been up all night collecting Blue's Clues in preparation of Round Two of the 2019 Stanley Cup Playoffs, and we're now ready to figure it out all on our thinking chair!
Let's work through this mystery together — and think, think, think!
Forwards.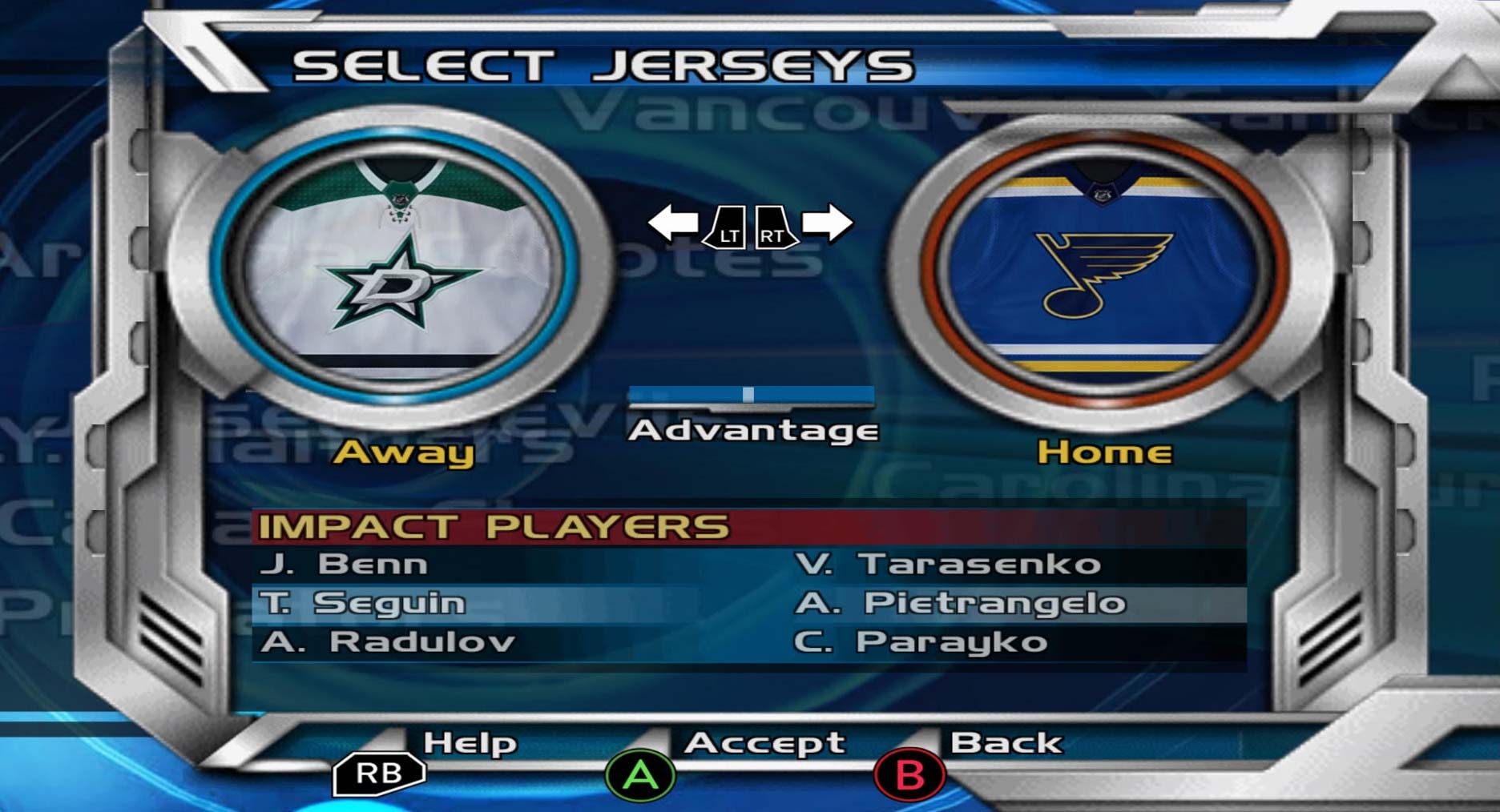 Blues' center Ryan O'Reilly is arguably the most well-rounded player in the NHL this side of Boston's Patrice Bergeron. A perennial Selke Trophy candidate for best two-way forward, O'Reilly's first season in St. Louis has seen the 10-year veteran elevate his game to new levels — to the tune of 77 points, a +22 rating, five game-winning goals and, most impressively, 94 takeaways to go with only 33 giveaways on the season. Incredible! The former Lady Byng winner for the league's most gentlemanly player is about as honest and hardworking on the ice as they come — and really hard to dislike, even in a playoff series. Fortunately for Stars fans, however, there are plenty of other Blues to hate, hate, hate. Sniper Vladimir Tarasenko marauds the right wing for the top line and power play, and despite have an underwhelming first round against the Jets with just two goals in the series, the pouty little Russian tank is liable to go off if given too much space and time. Overall, St. Louis just possesses quality veteran depth at forward, folks: Jaden Schwartz has four goals in his last six games, including two game-winners in limited ice time; and David Perron and Brayden Schenn also provide solid production as the Blues' usual suspects.
Advantage: St. Louis. We love how the Stars' depth has come along recently, but Seguin's line is still clearly carrying the mail for Dallas. We have a sinking feeling that Tarasenko is going to step his game up big in Radulov's presence. The Blues are much more competent upfront than the Predators were, and posses a good mix of brains and brawn down the lineup.
Defenders.
Alex Pietrangelo is the Blues' clear No. 1 D-man and excellent at both ends of the rink. The 11-year veteran has been in consideration for the Norris Trophy several times throughout his career and is off to real humdinger of a postseason. The captain leads the Blues in scoring with six assists in the playoffs and is the team's best puck-mover from the back end. More surprising, Pietrangelo only averaged 24:58 of ice time in the Blues' opening round series — considerably down from his 27:39 career playoff average — so he should have plenty in the tank for Round Two. Beyond Pietrangelo, Colton Parayko is the man to keep an eye on in the defensive zone, as the 6'6" Canadian plays a heavy game and will most likely be tasked with discouraging Dallas' top line. Though Colton has only fought twice in the NHL, he isn't afraid to get some Victory Green™ on his knuckles. Down the line, longtime Blues player Jay Bouwmeester rounds out the second pairing, and is experiencing a late-career renaissance of sorts. The 35-year-old began the season as a bumbling turnover machine, but as the Blues' fortunes changed in the second half of the season, so did J-Bo's. His recent surge in play has even earned the defender a $3.25 million contract extension for next season. We also have a soft spot for Bouwmeester, we have to admit. He is one of the few players left in the league that was also in NHL Hitz. Sigh. Time flies. Tear Emoji.
Advantage: Dallas. The Blues may have a balanced and experienced top four, but The Scandinavian Three™ aren't just all hat and no cattle. The versatility of rolling Miro Heiskanen and John Klingberg every other shift, or combining them on a line for extra offensive punch, is a real luxury. Oh, and Esa Lindell is quietly playing the best hockey of his career. Shhh!
Goaltending.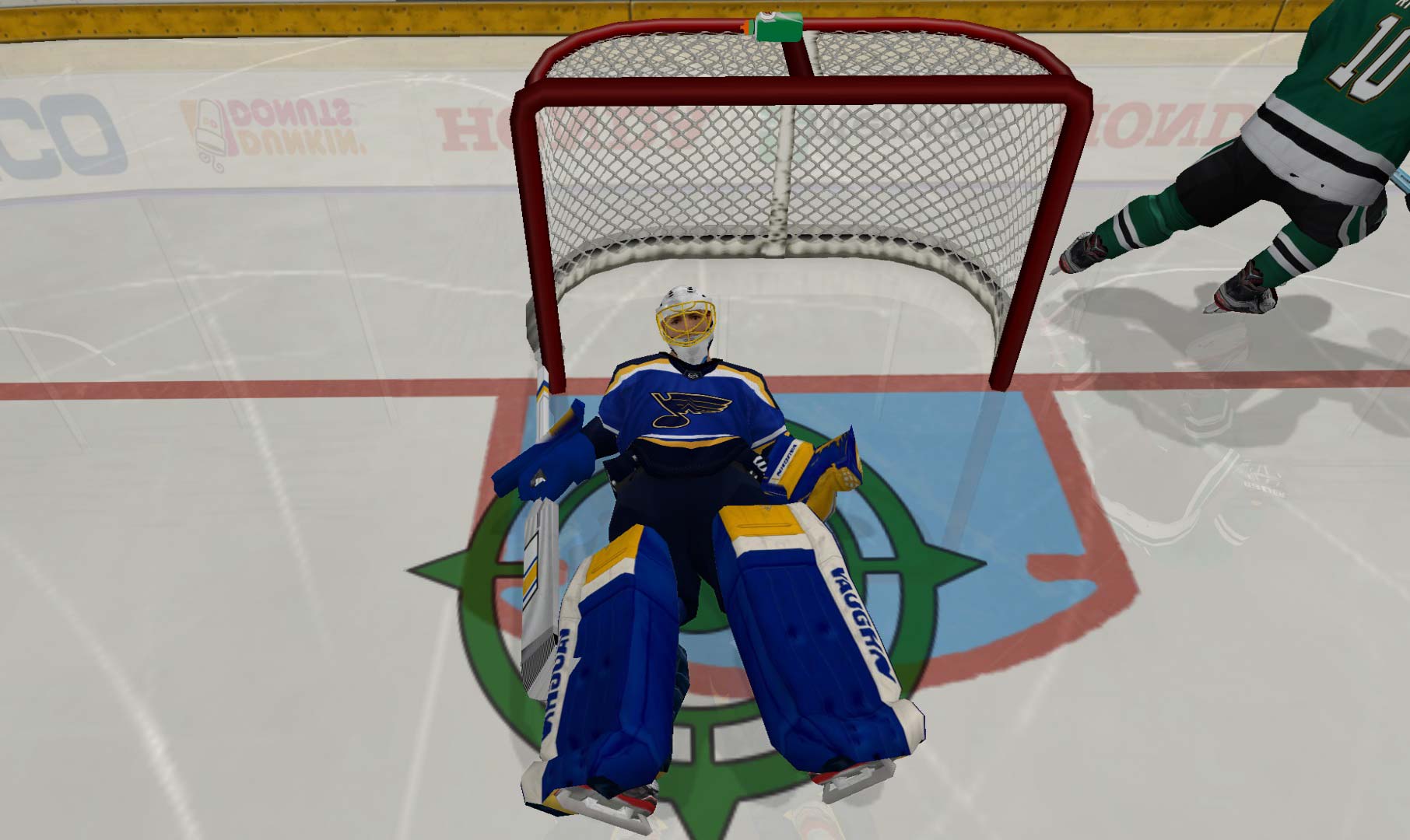 If you are unfamiliar with Jordan Binnington, you better check yourself before you wreck yourself. St. Louis has seen it's share of netminders recently — Jake Allen, Brian Elliott and Carter Hutton — but have finally found their masked man in the former San Antonio Rampage goalie. At just 25 (relatively young for NHL goalie), Jordan has been largely responsible for pulling the Blues out of last place in the Central and into the second round of the playoffs. The NHL's Rookie of the Month for the last two months of the season has been absolutely stellar for the Blues, posting a 24-5-1 record and sparkling 1.89 GAA and .927 save percentage during the regular season — and, though his numbers dipped some against the the Jets, he now has a playoff series under his belt, and looks ready to elevate his play with Ben Bishop at the other end of the rink. If Binnington can keep Jamie Benn out of his crease and his noggin', there's no reason he can't carry his team.
Advantage: Dallas. Because Bishop.
X-Factor.
For Dallas, it's Bishop. The former St. Louis Blues netminder is in the zone right now, with his 1.90 GAA and .945 save percentage outpacing all remaining NHL playoff netminders and presenting a significantly greater challenge for the Blues' offense to crack than they experienced against a leaky Connor Hellebuyck in Winnipeg. For St. Louis, it's the power play. While the Stars' penalty killers haven't surrendered a goal since April 2 (against the Philadelphia Flyers) for a whopping eight consecutive games of perfection, St. Louis has a healthy power play that borders on lethal. The Blues rolled through the first round on a 26.3 percent power play clip, and they move the puck with purpose and authority in the offensive zone when on the man advantage. How will the Stars respond to an inevitable goal against? Ask the Vegas Golden Knights about the penalty kill suddenly falling apart…
Advantage: Push.
Fearless Forechecking™ Prediction.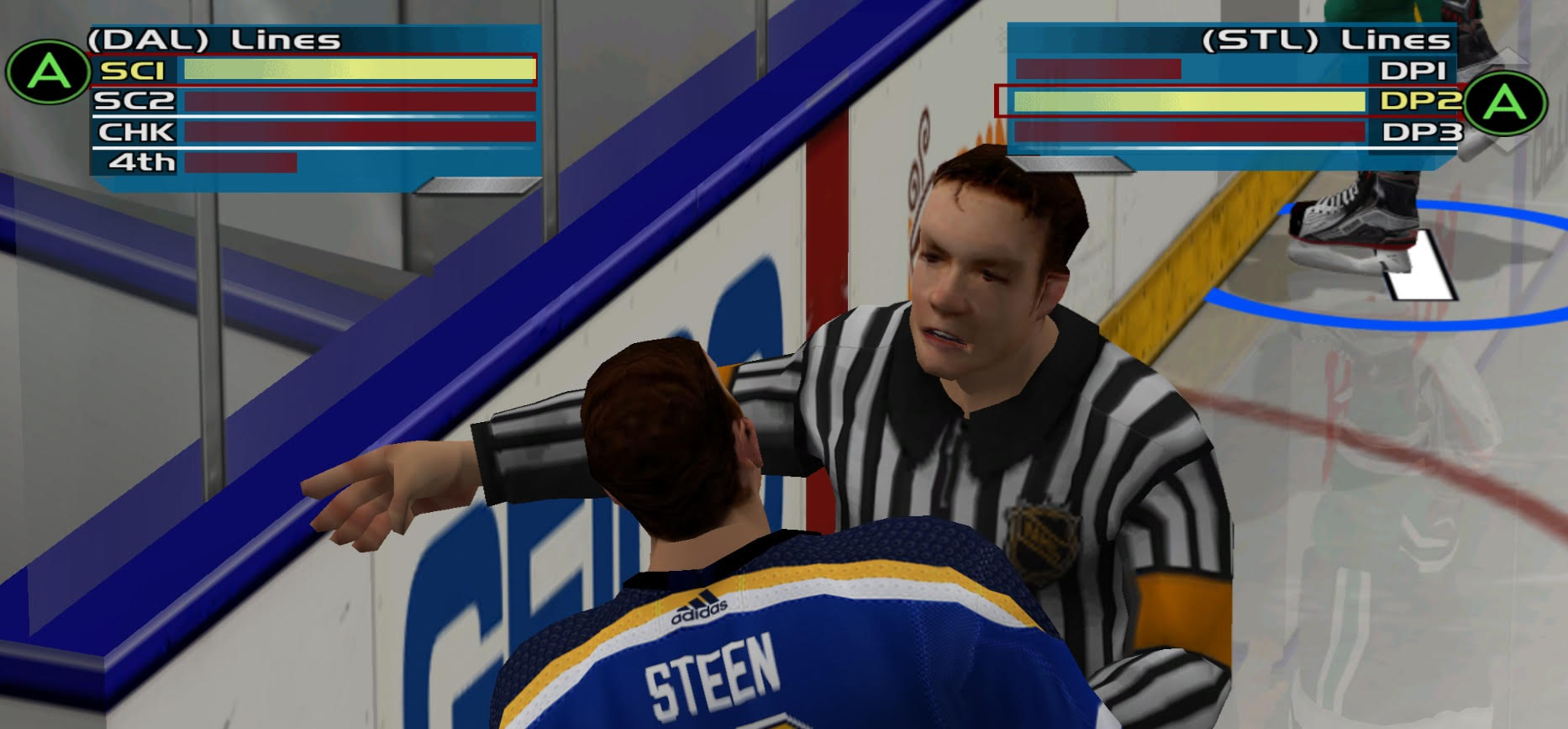 The Predators attempted to "goon it up" and goad the Stars into senseless penalties in Round One — efforts that were smartly avoided by Dallas, who largely ignored all the post-whistle scrums and behind-the-play slashes meant to provoke them. Facing a Blues squad peppered with its own fair share of edge courtesy of Pat Maroon, Tyler Bozak, and Alexander Steen, the Stars once again will be tasked with staying out of the box and remaining disciplined.
If they can do that, the sky's the limit. After a litany of opening round upsets, the 2019 Stanley Cup Playoffs no longer boasts a division winner or clear favorite — just a bunch of overachieving wildcard teams with nothing to lose. Considering how this season has full of surprises and the inexplicable, all bets are off. We can easily see the Blues capturing their first Cup in franchise history on the back of a rookie goalie; since the turn of the calendar to 2019, St. Louis has been the most consistently dominant team in the league and, without the weight of expectations, they can certainly sneak through the Western Conference and into glory.
Thing is, that's not the only possible outcome!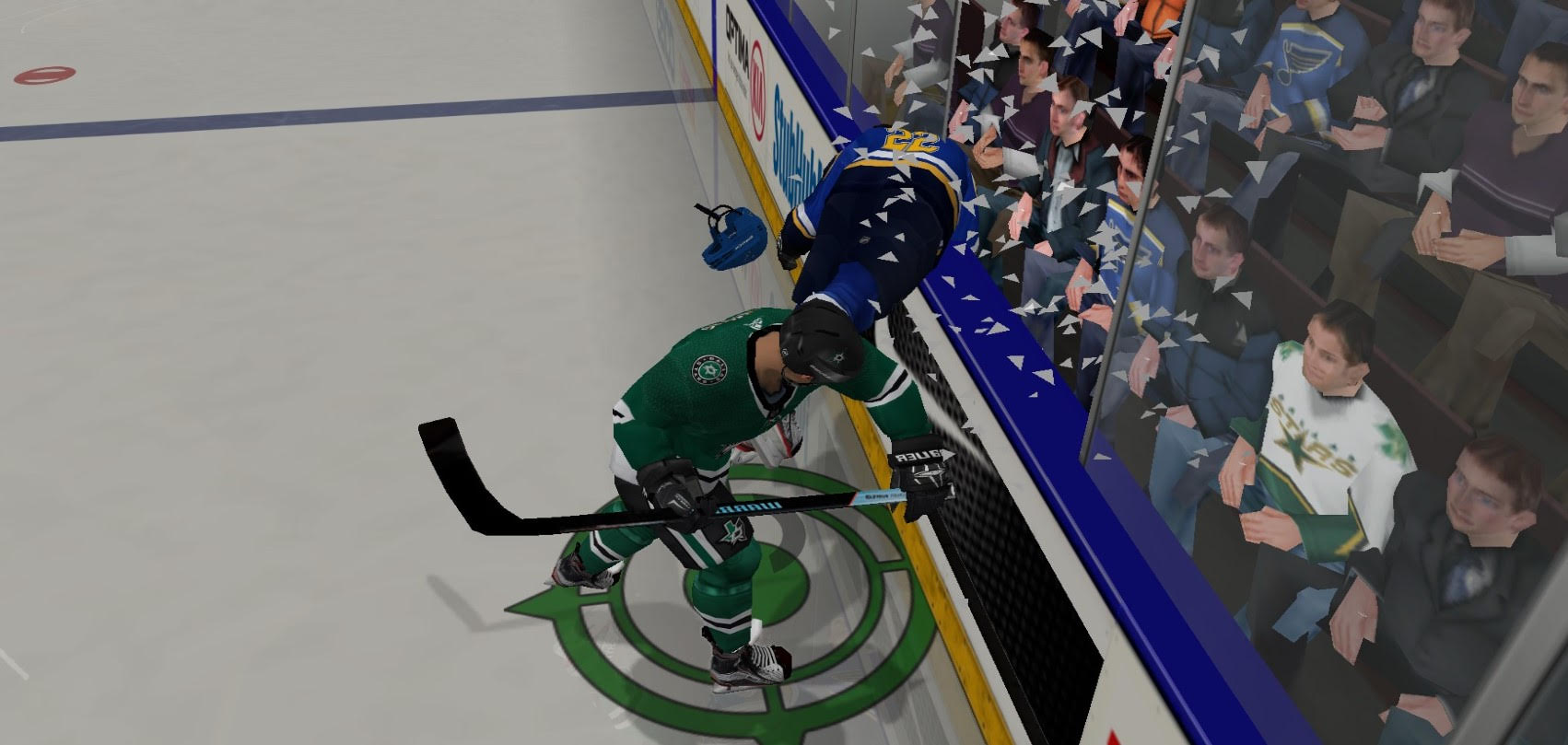 And Your Dallas Stars have all three Blues Clues now, and it's clear to us here Forechecking™ that this will be enough to lift Dallas onward and upward. It's simple, really: Dallas' team speed will give the elder Blues D-men fits and, if the Comeau-Faksa-Cogliano trio can continue to drive play away from Bishop, St. Louis will have a damn tough time generating enough even strength pressure to beat bois in Victory Green™.
Also, Jamie Benn has always been dominant against the Blues. And we honestly feel that the best of Mats Zuccarello is yet to come.
It won't be easy, but it will be done.
Stars in six!
Let's have some fun!
Flip it. Stick it. See ya later. Bye. — LehtMoJoe