Your Dallas Stars' No. 1 Goalie Racked Up His 200th Career Win This Week As His Team Improved Its Playoff Chances To A Cool 96 Percent.
After a disappointing home stand, Your Dallas Stars are happy to be back on the road this week.
Mattias Janmark & The Bois struggled in the friendly confines of the AAC to the tune of a 1-3-1 record over their recent extended stretch of home games, greatly diminishing the possibility of Dallas making a run at third place in the division with seven games remaining. BTAIM, head coach Jim Montgomery has a 96 percent of getting his first taste of post-season professional hockey this season as he continues to tinker with the lineup in search of the right blend of physicality, speed and energy.
Looking for the perfect beat can be an arduous task, though, and Monty's lineup choices have some fans angrily spilling their Mountain Dew as they pound their keyboards in frustration.
Should Jason Spezza continue to sit in favor of Brett Ritchie and Val Nichushkin? Why is the Texas Stars' Justin Dowling starting over Joel L'Esperance? What did Jamie Oleksiak do on the team plane to get replaced by Ben Lovejoy? And, for the love of all things holy, what do you mean Barq's has bite?!?!
Just a few things to ponder as we take a look at the hockey week that was, that is and that will be in this week's Forechecking™.
Last Week in Your Dallas Stars.
• Darkness Music versus Colorado Avalanche, 1-3.
How is this fair? The Avalanche have a 50 percent possibility of picking a top-four pick in this year's draft and are still in the playoff hunt with a 68 percent chance of winning the final wild card spot. That's bogus! But here's how it came to be: The Avs' return for trading Matt Duchene last season was Ottawa's first-round pick in 2019, and then the Senators' ownership openly declared a tankathon and purposely sabotaged their team's season by trading away every worthwhile asset (including Duchene) in an effort to lower operating costs. As a result of the Senators last place effort, the Avs now have a chance at drafting Jack Hughes, the electrifying center and unanimous pick to go No. 1 in the upcoming draft. Is a slim possibility that the Avalanche could go on a cup run and then acquire the best available player in the draft, creating a 1-2 punch of Nathan MacKinnon and Hughes at center? Yes. Shades of Joe Sakic and Peter Forsberg, eh? About the game: Tyler Seguin and Jamie Benn combined for a whopping 19 shots on goal in the loss. But Avs backup netminder Philipp Grubauer stood on his head, stopping 44 of the Stars' 45 shots on goal. Darn it!
Nothing new here as Ben Bishop shuts down MacKinnon on a breakaway. #GoStars pic.twitter.com/Ns9kCAzRDL

— Dallas Stars (@DallasStars) March 22, 2019
• Darkness Music versus Pittsburgh Penguins, 2-3.
Many moons ago, Wayne Gretzky had the fun distinction of scoring on every starting goaltender in the NHL — except for one. That would be Ed Belfour. The Great One carried that burden until the night of November 7, 1997, where he scored his first — and only — career goal against The Eagle to tie the game at two scores apiece. The game would go end in a tie — yes, kids, there was a time before shootouts! — but Gretzky finally had his satisfaction at Belfour's expense. We bring this up not because we wanted to humblebrag that we attended that game way back when, but to point out that great players sometimes hold the most unlikely and dubious distinctions. To wit: Sidney Crosby, even with his 444 career goals, has never scored in Dallas, Texas. Somehow, this generation's greatest player hasn't managed to find the back of the net at American Airlines Center, and that makes us happy. I mean, you have to cling to something when you continue to lose at home, and that's what we're choosing to hang out hats on after this L.
Better late than never. pic.twitter.com/RvJO5Ma6KO

— NHL GIFs (@NHLGIFs) March 24, 2019
• Victory Green™ at Winnipeg Jets, 5-2.
Your Dallas Stars haven't fared well in "The Peg" over the last three seasons, riding a six-game losing streak against the Jets at Bell MTS Place over that stretch and often getting throttled by Patrik Laine, regardless of what scoring slump he may be in against the rest of the league. In this one, the noted Fortnite enthusiast once again victimized the Stars on the score sheet for his first — yes, first – goal of the month. Unlike previous meetings, however, neither Laine's play nor that of any other Jet was especially consequential. On this night, Your Dallas Stars thoroughly controlled the final regular season meeting between these Central Division rivals. On several occasions, the Jets' broadcast called the game a "scheduled loss," and especially so after Tyler Seguin put the Stars up 3-0 in the second period. But we don't really understand that call. It's not like the Jets played on the Sunday just before this Monday game; their game before this one came on Saturday, as they defeated the Nashville Predators to the turn of a 5-0 home shutout. Irregardless, Ben Bishop was the difference-maker, and his "Bish Up" pass to spring Radek Faksa on the breakaway was a thing of beauty, for real. Bish's superior puck-handling ability was on full display on this night, not only in helping the Stars transition game, but also in preventing the Jets from establish zone control with dump-ins. Fantastic stuff all around as Bish earned his 200th career win in this one.
Ben Bishop does it all. #GoStars pic.twitter.com/Ct5InS53cK

— Dallas Stars (@DallasStars) March 26, 2019
NHL Hitz PRO Player Of The Week.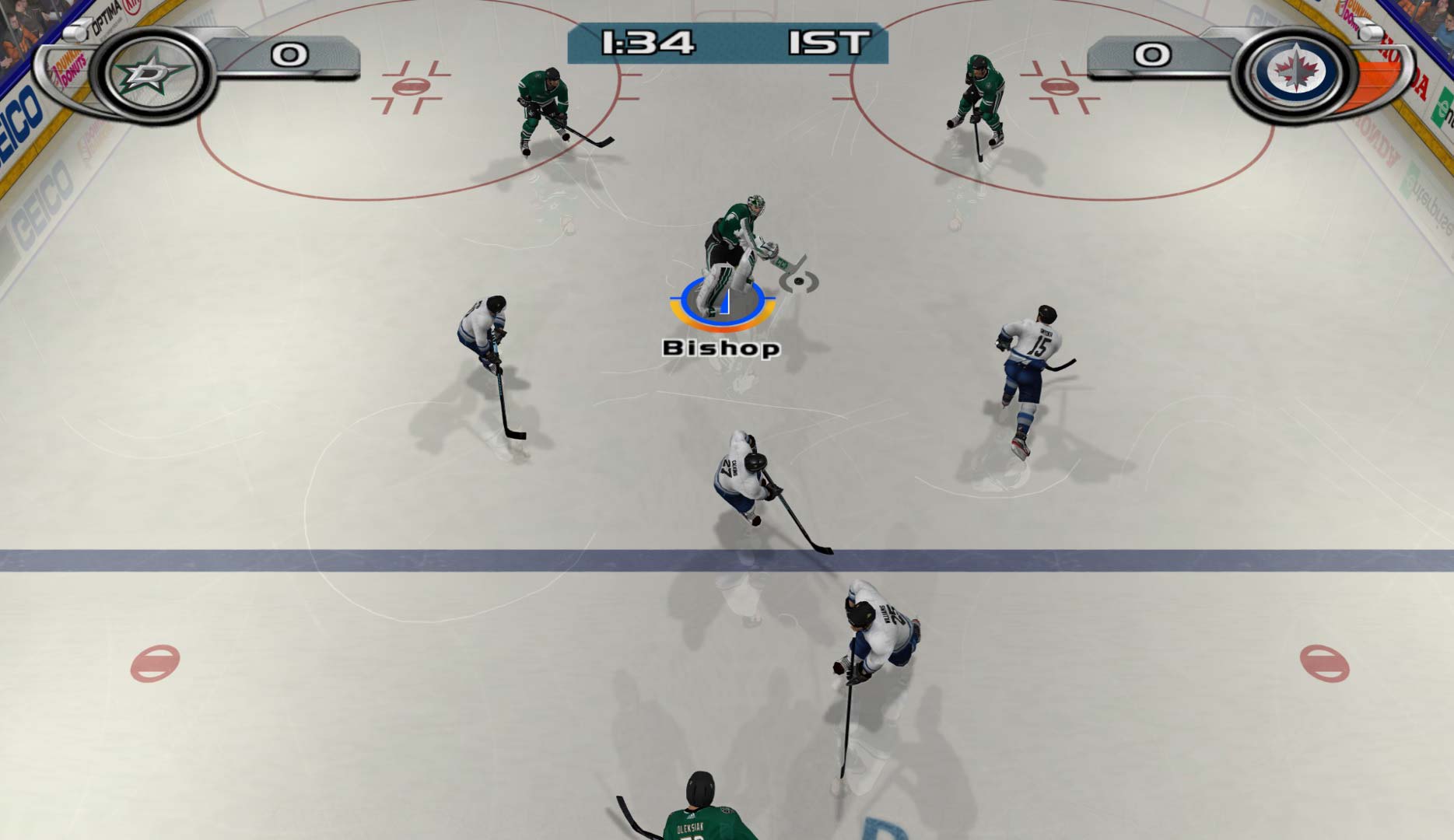 Again, it's Ben Bishop, and we are literally shaking right now.
This Week In Your Dallas Stars.
• Wednesday, March 27, at 8:30 p.m. at Calgary Flames (AWAY): Who could have foreseen the Flames' dominance as the best team in the Western Conference this season? Admittedly, not us.
• Thursday, March 28, at 8 p.m. at Edmonton Oilers (AWAY): The Oilers have wasted yet another year of Connor McDavid with their sub-par play this season. Does Ken Hitchcock still coach this team?
• Saturday, March 30, at 9 p.m. at Vancouver Canucks (AWAY): The Canucks suck, y'all.
• Tuesday, April 2, at 7:30 p.m. versus Philadelphia Flyers (HOME): Friends, Forechecking™ will be in the building for this one, our butts in seats that have been gifted our way by higher-ups in the Stars organization. Many thanks to our dedicated readers in the front office for the invite. Apparently that crew reads what we have to say about the team on the reg! Who knew? Definitely not us. But, listen, our bias will not be wavered by such an offer. There's no hierarchy in the way we view our audience. To all of our readers, and not just the ones in positions of power at NHL franchises: You are appreciated.
Flip it. Stick it. See ya later. Bye. — LehtMoJoe