After A Stinker Of The Week, The Stars Stood Pat At The Trade Deadline. But, Hey, At Least They Didn't Sell off Their Assets Like St. Louis Did.
Welcome to Forechecking™, our weekly Dallas Stars column that looks back at the hockey week that was, and the hockey week that will be.
Your Dallas Stars are floundering as they enter the final stretch towards the 2018 Stanley Cup Playoffs.
Things aren't looking particularly good. Secondary scoring has all but dried up, the on-ice effort has been mixed during a manageable schedule, and the Stars' best players are getting outhustled by the opposition's best players. Oh, shit.
Somehow, though, the Stars continue to be in the thick of things, holding down the first wild card spot while holding onto an ace they rarely play who goes by the name of Julius Honka.
Here's something you might not know that is also not true: Your Dallas Stars are 210-8-2 with the young Finn in the lineup and 14-15-2 when not. So, surely, he could help fix this slump, right? Right?!?!? Ummmmm, so, listen, my feeling is, uhh, Julius Honka, uhhhh, is ready to go wherever anybody tells him.
He's kind of our only option. While many NHL teams will be sporting a slightly tweaked, and in some cases dramatically so, lineup thanks to the trade deadline on Monday, Jim Nill was silent (as he generally is) on deadline days.
Who done went where for who? Take a look, it's in a book.
Last Week in Your Dallas Stars.
• Darkness Music at Anaheim Ducks, 0-2. 
What a frustrating game for Your Dallas Stars! Coming off a lackluster week, Dallas entered the game with a determination to right their ship in a sea of funk. The first period ended like so many others this month, down by one with little semblance of traction in the offensive zone, weighed down by penalties and an inability to draw a call. The second period show improved play as the Stars started to create scoring chances with increased pressure on the veteran (old) Ducks defenders, but again came up blank on the scoresheet. Anaheim seemed content to win the game by one as the third period became a shooting gallery on former USA Olympic goaltender Ryan Miller. The desperate-for-playoffs Ducks then did a great job clogging passing lanes and shot blocking — particularly on the Stars 5-3 powerplay — to spring Ryan Getlzaf for a breakway(ish) goal shorthanded to seal a victory for Miller and his impressive 41-save performance. Bottom line: The Ducks' special teams and goaltending was stronger, and their second shutout in a row slipped Dallas back to the sixth seed. On the plus side, it was real funny to hear Stars color analyst Craig Ludwig mistakingly refer to longtime Duck Corey Perry as Tyler Perry after a scoring attempt. Maybe we'll get a Madea: Two Minutes For Hooking movie out of this! Anyway, the game to watch on this night wasn't this one, but a certain other game going on another channel.
Play of the Night:
If you needed a better look at how DIRTY Jocelyne Lamoureux-Davidson's game winning goal was 😱 https://t.co/wkOWa0qwZl pic.twitter.com/7GRRCOkoNk

— NBC Olympics (@NBCOlympics) February 22, 2018
• Victory Green™ at Los Angeles Kings, 2-0.
Your Dallas Stars managed to salvage their underwhelming Pacific Coast swing with an alpha effort against the Kings of Los Angeles. Somehow, the Kings are in fifth place in their division with a plus-22 goal differential. Meanwhile, the Sharks boast a modest plus-7 and are holding on to second place in the weak division. Hockey is weird! Anyway, the Stars ended a first period of physical play and miscues to the tune of two shots on net as the Kings blocked eight. The league's best second period team finally got it's crap together after Hitchcock bumped Antoine Roussel to the top line with Jamie Benn and Alexander Radulov as the makeshift line set the tone for the Stars and shut down the Kings top threat. The move worked: Dallas managed to outshoot the Kings 26-10 in the final two frames and Tyler Seguin tipped home the game-winner late in the third off of a set faceoff play that Seguin later admitted was inspired by the Sharks' Brent Burns and Joe Pavelski. Dallas then iced the contest with an empty netter by Radulov as Kari Lehtonen's solid netminding earned him his first shutout of the season to close out the woeful road trip. Kari is out here dabbin' on them haters!!!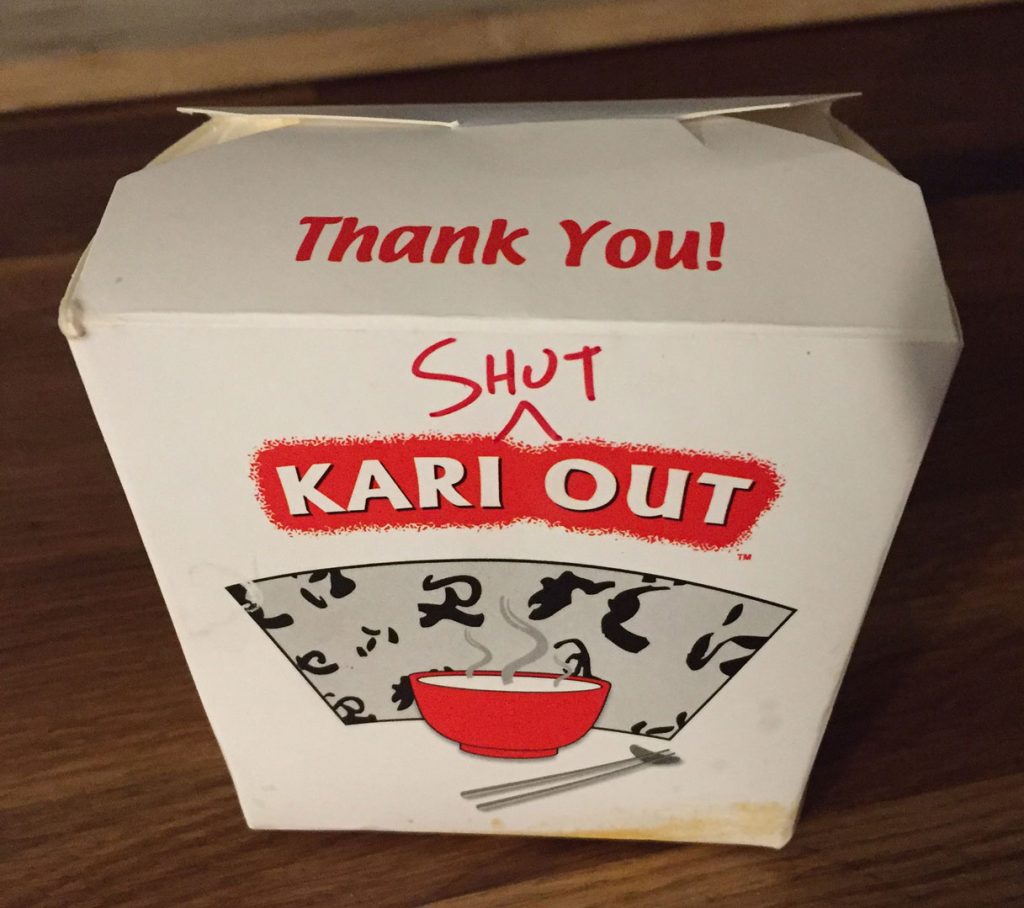 Play of the Game:
First shutout of the season for Kari Lehtonen. #GoStars pic.twitter.com/4VeC4uDn0M

— Dallas Stars (@DallasStars) February 23, 2018
• Darkness Music at Anaheim Ducks, 3-5.
The Winnipeg Jets are a better team than your Dallas Stars, that's just the way it is. Even with a rare first period tally by Tyler Pitlick on the second shot of the game, Dallas couldn't generate a sustained attack against the fast and aggressive Jets. Early, the Stars defensemen did a great job blasting the Jets forwards and impeding their progress as they peppered Lehtonen from a distance. But, see, here's the thing, y'all: We knew Kari was in for a rough night as these long-bombing shots were bobbled and kicked back on the rebound despite little pressure or traffic in front of the net. The Stars then decided to flip the script and, instead of dominating the second period, were completely blown out of American Airlines Center in their first game back off the road. The Jets, on their second night of a back to back, fired of five unanswered goals and completely deflated the Stars' faithful to show the world why they are No. 1 in the NHL's best division. Tyler Seguin and Alexander Radulov netted one apiece to make the final score look more respectable, but this was anything but. P.S.: The Blues just traded center Paul Stansty to the Jets for a 1st rounder, a 4th and Eric Foley, which is a signal that the Jets are going all in and the Blues going all out — in the giving up sense, not in the going all out sense, c'mon, you know what I mean.
Play of the Game:
Pitlick's early goal has the sold-out AAC rockin'! pic.twitter.com/9Plb2QN5rF

— Dallas Stars (@DallasStars) February 25, 2018
NHL Hitz Pro Player of the Week.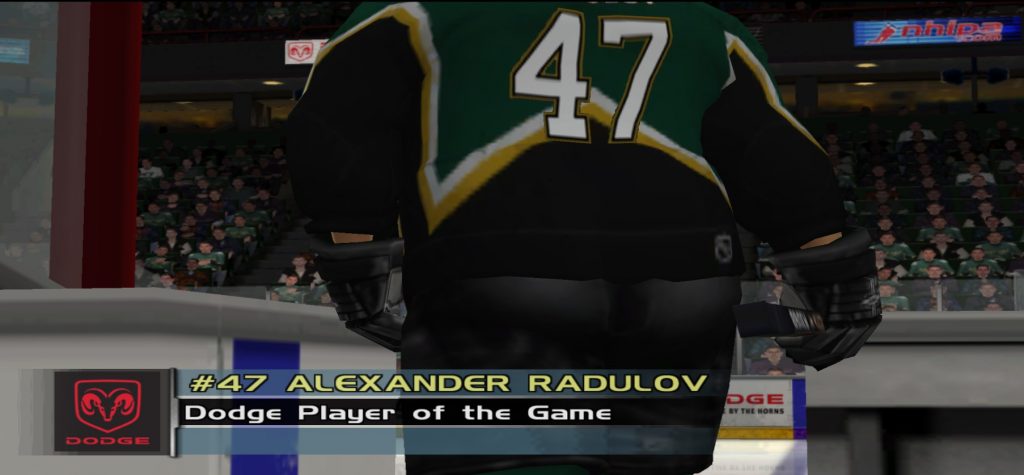 It's been a season of inconstant effort from your Dallas Stars' top dawgs — well, everyone except Alexander Radulov. The scruffy Russian may not be rewarded every night for his try, but even the casual fan notices how he plays every shift mad. This week, he posted three points while soaking up most ice time among forwards, going Dennis Rodman into the boards and not missing a shift. He also posted six hits alone in the Kings contest, and dropped an F-bomb on live TV. Just another average week for Alexander Radulov!
This Week In Your Dallas Stars.
It's looking like a tough stinkin' week for ya bois at home. Well, GOOD! Let's get it on!
Calgary Flames at Dallas Stars. 
Tuesday, February 27, at 7:30 p.m.
Here's hoping Calgary flames out in this one.
Tampa Bay Lightning at Dallas Stars
Thursday, March 1, at 7:30 p.m.
Here's hoping lightning doesn't strike for Tampa Bay in this one.
St. Louis Blues at Dallas Stars
Saturday, March 3, at 1 p.m.
Here's hoping St. Louis gets the blues over this one.
Flip it. Stick it. See ya later, bye. — LehtMoJoe
Cover photo via the Dallas Stars' Facebook page.