Right As Dallas Stars Goalie Ben Bishop Started Heating Up And Playing Well, He Went And Hurt Himself. That's Just This Team's Luck, Huh?
Your Dallas Stars continue to limp along with moderate success as they deploy a gaggle of strange-looking men to play defense.
Joel Hanley, Gavin Bayreuther, Benjamin Gleason, and Jack Ribchimpsky  have all been tasked to patrol the blue line for the injury-prone Stars this week, allowing Jim Montgomery's squad to pick up four out of eight possible  points against the Eastern Conference during this most recent stretch.
Let's take a look at what went down with excruciating detail and analysis. Just be prepared: This week's Forechecking™ is fueled by a lot of coffee!
Last Week in Your Dallas Stars.
• Victory Green™ vs. Boston Bruins, 1-0 (OT).
To the tune of "More Than a Feeling" by Boston:
Chiarelli woke up this morning and Segs was gone
Turned on his young player and sent away
Another trade fans know is wrong
He opens a lager and he sips away
He's more than a winger (more than a winger)
When Boston sees their former top pick play (more than a winger)
And fans begin screaming (more than a winger)
As they watch Tyler Seguin skate away…
OK, so the prodigal son Seguin had little impact on the game after all. Unconfirmed rumor had it Monty hired Dog the Bounty Hunter to keep his top center from huffing whippets in Martin Hanzal's guest room the night before! There's no way to prove that, of course. But with the Bruins going through a bit of an injury bug themselves, none of that really mattered, because both teams were happy to muck about in a dump-and-chase-filled affair. Jason Dickinson eventually offered up some heroics in overtime, scoring his second OT game-winning goals this month despite his limited ice time this year. All the while, Ben Bishop shined in net, registering a 23-save shutout — his second of the season. The best news, though? The NHL's hottest first line — Brad Marchand, Patrice Bergeron and David Pastrnak — was completely shut down by the Radek Faksa trio, leading to some unsportsmanlike conduct from the Bruins (no surprise there!) at one point. Watch as the NHL's most notorious troll earns a game misconduct after a slashing call.
Well now I understand why Marchand got the misconduct LOL pic.twitter.com/yWRw1ww2wZ

— Pete Blackburn (@PeteBlackburn) November 17, 2018
• Victory Green™ @ New York Islanders, 6-2.
To the tune of "Anthony's Song by Billy Joel:
Esa Lindell isn't known for his scores
Savin' his efforts for the PK
Johnny Klingberg broke his hand and is sore
He said, Esa, make your game more funky
Shootin' the puck can give you
A better contra-ac-ac-ac-act
You oughta know by now
Who needs a barn out in Pieksämäki
Lets buy a McMansion in Frisco
Yeah and it makes for a better time
Yeah that's what it's all about
Esa, if goals are what you bring about,
Bring 'em out.
Ahh… bring 'em out.
Roope Hintz scored his first NHL goal in this one on an assist from Jason Spezza — his 900th career point. The veteran let the Finnish rookie keep the puck in remembrance of the achievement, though! After posing for the obligatory keepsake picture, Spezza leaned towards the 22-year-old and whispered, "Only the good die young." We think! Speaking of Billy Joel-related things: On December 15, the first 10,000 Islanders fans will receive their very own Billy Joel bobblehead in celebration of Long Island's favorite son! (Sorry, Howard Stern). The night's festivities will include a drawing for four tickets to Joel's upcoming New Years Eve show, a game filled with an exclusive playlist of Joel's catalog from Brooklyn Grubes and a Zamboni race during intermission featuring Billy himself. I hope they have some replacement boards on hand! Speaking of outrageous things, Islanders commentator and former NHLer Butch Goring stated that Alexander Radulov's first goal of the afternoon was cherry-picking and that his celebration was over the top, especially with a big lead. Honestly? We kinda agree. But as with anything Radulov, you should never argue with a crazy m-m-m-m-m-mind. You oughta know by now!
RADULOV AGAIN!!! 6-2! #GoStars pic.twitter.com/zsH4vrlyBX

— Dallas Stars (@DallasStars) November 18, 2018
• Loser Point @ New York Rangers, 1-2.
To the tune of "Rollin' (Air Raid Vehicle)" by Limp Bizkit:
Alright, Miro
Keep on rollin', baby
You know what league it is
Skate in, now skate out
shoot up, now shoot down
Poke check, Poke check
Time for another shift now
Breathe in, now breath out
shoot up, now shoot down
Poke check, Poke check
Time for another shift now
Keep Miro Miro Miro (What?)
Keep Miro Miro Miro (don't trade)
Keep Miro Miro Miro (yeah)
Keep Miro Miro Miro
Now I know y'all be lovin' this Finn right here
M.I.R.O. Heiskanen right here
Fans in the stands put them hands in the air
'Cause if you don't care, Chapter 11 scare… https://www.wsj.com/articles/SB10001424053111903927204576573461125051124
One, two, three lines, top two in the six
Chosen third overall for that D-man fix
So where is Karlsson at, Nill?
Pass the puck up and back the play up while Miro leaves 'em awestruck.
Another wonderfully scheduled back-to-back contest for the Stars on the road! What's more, Bish was unable to start a pivotal third period after injuring the soft tissue in his lower body. In all, the Stars were unable to capitalize on a sloppy Rangers team here, lacking the killer instinct to firmly take control of the game. Seguin's lone power play goal was just not good enough, the top line was very cavalier with the puck all night and even Captain Jamie Benn has several egregious giveaways. 17 shots on King Lundqvist? That ain't gonna get it done fellas.
¯\_(ツ)_/¯ #GoStars pic.twitter.com/t0J1nJ3NKi

— Dallas Stars (@DallasStars) November 20, 2018
• Darkness Music @ Pittsburgh Penguins, 1-5.
To the tune of "Black and Yellow" by Wiz Khalifa:
Yeah, uh-huh, you know what it is
Black and yellow
Black and yellow
Black and yellow
Black and yellow 
In this one, the Pens wore their sixth official third jersey, which prominently features yellow and black. You know what's an underrated thing? How Pittsburgh's major sports teams all use the same color scheme between them. Significantly less cool is that the Sidney Crosby, who had been out of the lineup for three games, made his triumphant return to the ice just in time to destroy Your Dallas Stars. From the drop of the opening face-off, it was pretty damn apparent who the better team here was. Not helping matters? The following facts: the Stars' top line was invisible in this game, Dobby's positioning was all over the place and the Stars only had three NHL defenders on their roster for the contest. Also, that Crosby dude is pretty OK.
The captain is officially back and doing his thing. pic.twitter.com/w4EHJXsXYt

— Pittsburgh Penguins (@penguins) November 22, 2018
NHL Hitz PRO Player Of The Week.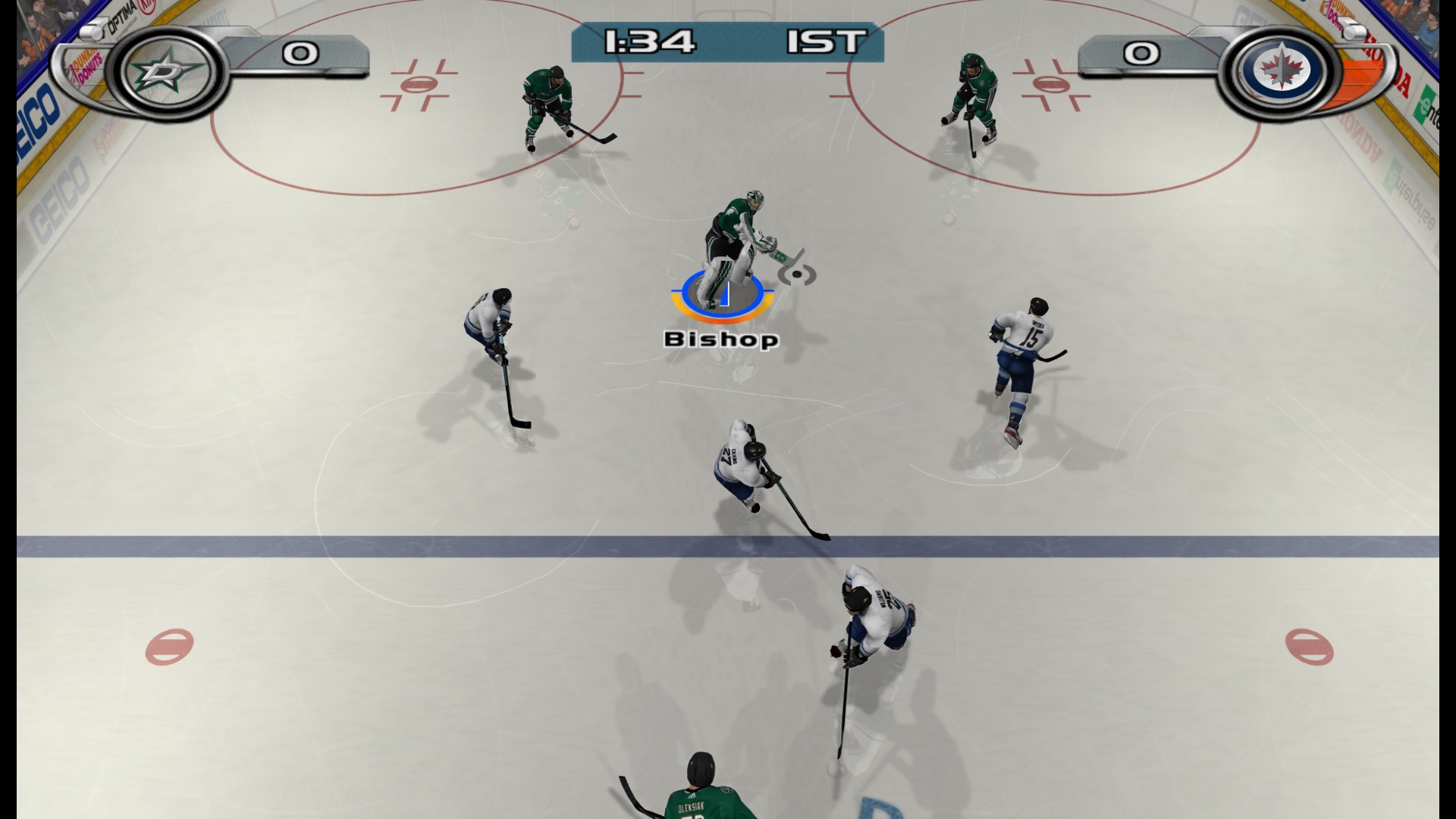 The Stars are keeping pace with the other likely playoff teams — and that's thanks, in most part, due to some excellent goal-tending. After some stunning play from Anton Khudobin last week, Ben Bishop got the call this week to carry the mail, and did so in confident fashion, allowing only three goals in 2.75 games before suffering a fairly minor muscle strain in New York. Beyond his impressive puck-stopping talents, another component of Bishop's game that's helping the team is his puck-handling, as well as his top-notch communication with a very young and inexperienced set of defensemen. The NHL's tallest goaltender has also done a great job of discouraging the opposition's forecheck — mostly by reputation alone, although when called upon to move the puck, he has embraced his "third defenseman" mindset rather effectively. Alas, his muscle strain will keep him out for at least a week, meaning it's time once again for the Stars to lean on Dobby — just as Bish was catching fire in net. We can't have nice things around here, can we?
This Week In Your Dallas Stars.
• Friday, 11/23 at 7 p.m. vs. Ottawa Senators (HOME): The dysfunctional Senators beat the Stars earlier in the season, and it sure would be nice for a little revenge in this one. Maybe not Uber revenge, but, like, winning the game revenge.
• Saturday, 11/24 at 8 p.m. vs Colorado Avalanche (AWAY): Colorado and Dallas are neck and neck in the Central Division standings, and shutting down the Avs' Uber-dangerous top line is a priority. Look for Radek Faksa to Lyft the weight of that burden. (Sorry.)
• Tuesday, 11/27 at 8 p.m. vs Edmonton Oilers (AWAY): Julius Honka and the bois travel to Alberta to take on Ken Hitchcock's Oilers in this one. Wait, whaaaaaaaaaaaaaat?
Flip it. Stick it. See ya later, bye. — LehtMoJoe