Even With Nothing To Play For, Radek Faksa And The Stars Are Putting On Some Unbelievable Moves.
Led by the "New Triplets," the Dallas Stars are a fast-and-furious squad that have quickly become the darlings of the hockey world this season. Thus, we welcome you to Forechecking™, our weekly Dallas Stars column that looks back at the hockey week that was, and then the hockey week that will be.
Your Dallas Stars have heart. Playing out the string sans key pieces via trade and injury, dem boyz in Victory Green™ ain't about to mail it in. We could get all superlative and click baity about it all, but Forechecking™ is above that. It's been an unbelievable week in your Dallas Stars, you'll be brought to tears at how totes cray things have been, you'll freak. It's been so empowering that the alt-right are losing their minds!
Trading Places: General Manager Jim Nill has said the upcoming expansion draft played a role in his asset dump/acquisition in addition to the poo poo performance of the team. Here's a rundown of what he did before the trade deadline.
• D. Jordie Benn to Montreal Canadiens for D. Greg Pateryn and a fourth round draft pick in 2017.
• LW. Lauri Korpikowski to Columbus Blue Jackets for D. Dillion Heatherington.
• D. Johnny Oduya to Chicago Blackhawks for C. Mark McNeill and a conditional fourth round draft pick 2018.
• RW. Patrick Eaves to Anaheim Ducks for a conditional second round draft pick in 2017.
As you can see, nothing to write home about, but there are draft picks in there and some guys who can ice skate, so that's nice. So why couldn't Dallas unload Patrick Sharp? Apparently he's too injured to have been traded but not injured enough to not play the rest of the season. Shrugs.
Last Week in Your Dallas Stars.
• Victory Green™ vs Pittsburgh Penguins, 3-2.
What's this? What's this?
There's Crosby over there
What's this?
There's Malkin on a tear
What's this?
I can't believe my eyes
I must be dreaming
Wake up, Lindy, this isn't fair
What's this?
What's this? What's this?
There's something very wrong
What's this?
Grubes playing Pantera songs
What's this?
The stands are filled with
Dallas Stars fans clapping
Everybody seems so happy
Have I possibly gone daffy?
What is this? What is this?
Although your Dallas Stars season had been a nightmare before Christmas, it is still fun to actually win the odd hockey game or two, especially against the defending Stanley Cup Champions. Antti Niemi got the rare start, as Lindy Ruff has all but abandoned the split workload situation in favor of Kari. The game began like every other in February, falling behind early, defensive miscues and slump shoulder body language from the boys in Victory Green™ as the team's younger players took the brunt of ice time for the first time this season. After trailing the Pens by two through the first two periods, it seemed like a formality in finality. But then, magically, the Stars were able to cleanly transition through the neutral zone for a layered attack on Matt Murray, who surrendered a rebound opportunity that Brett Ritchie managed to cash in on. And just like that , Dallas is out of the bunker Mr. Falcon. Jason Spezza was gifted his ninth goal of the season (yes, only 9) to tie the game off a fluke-y shot that bounced off a Penguin in the net as the Stars did an excellent job of countering Pittsburgh's attack in the third. Antoine Roussel notched the game winner off a turnover in neutral ice, and John Klingberg's work to enter the zone with speed and — tada! — the Stars win! Crosby left Texas crying and for a change, the Dallas faithful got to go home happy.
• Darkness Musicvs New York Islanders, 4-5.
Got Damn Stars let in the first goal. Again. Cheese and rice! Jamie Benn had a turnover at the offensive blue line that gave Ryan Strohme a clear breakaway against Niemi's five hole. Not a great start. Let's just cut to the chase here.
The Good:
• Entertaining game. As flawed as a lineup as we got, they ain't sittin' on they hands.
• Ales Hemsky, back in the lineup, saw 10 minutes of ice time. He's an unrestricted free agent at the end of season and wants a new contract.
• The new "Jordie Benn" (read: Greg Pateryn) in lineup, recorded an assist — only a minus 1.
• Radek Faksa!
ARE YOU KIDDING ME?!
Radek Faksa, you are RIDICULOUS! (h/t @myregularface) pic.twitter.com/0KEM8i587q

— SportsDayDFW (@SportsDayDFW) March 3, 2017
The Bad:
• Another loss caused by a collapse in the poo poo 3rd period.
• High impact players made an impact: the Stars' top line put up points, but where collectively a minus 8.
• Goaltending: Niemi's puck tracking is bad, and isn't nearly fast enough to react to pucks that "come out of nowhere."
• Lindy Ruff.
The Ugly:
• Antonie Roussel, in the midst of a career year, blocks a shot and is likely done for the year from resulting injury. Is this the last we see of the Rooster in Victory Green™? As it stands right now, Roussel, Cody Eakin and Brett Ritchie are eligible to be plucked by Las Vegas in the offseason.
• Victory Green™ at Florida Panthers, 2-1.
It was the annual "Daddy's Day Out" road game for Your Dallas Stars with their proud poppas in attendance. With only their pride on the line, Dallas won a tight game against Panthers netminder James Reimer as Florida continued to fight for playoff positioning. It was a solid effort by a loose Dallas Stars squad that capitalized on a 41-save performance from Kari and the defensive miscues of former Star Reilly Smith. How were special teams? We all know the Stars sport the worst penalty kill of all time, but they kept Jagr and his posse off the score sheet, how nice! The Panthers PK was similarly successful in the contest, and much more so over the last 10 games where they've killed off 23 penalties in a row. Whoa Nelly! The game breaking moment came with 67 seconds left in the third as the Treacherous Three™ combined for the winning goal. Jamie Benn, with a keep in the offensive zone, zipped it to Seguin, who fed it to Klingberg for a rising blast off a skate and over Reimer for his eleventh goal of the season. They are special players y'all. Did you know that Benn and Seguin are the only teammates in the NHL to have scored at least 20 goals and 60 points in the past four seasons?
Unofficial Sega Genesis NHL 94 Player of the Week.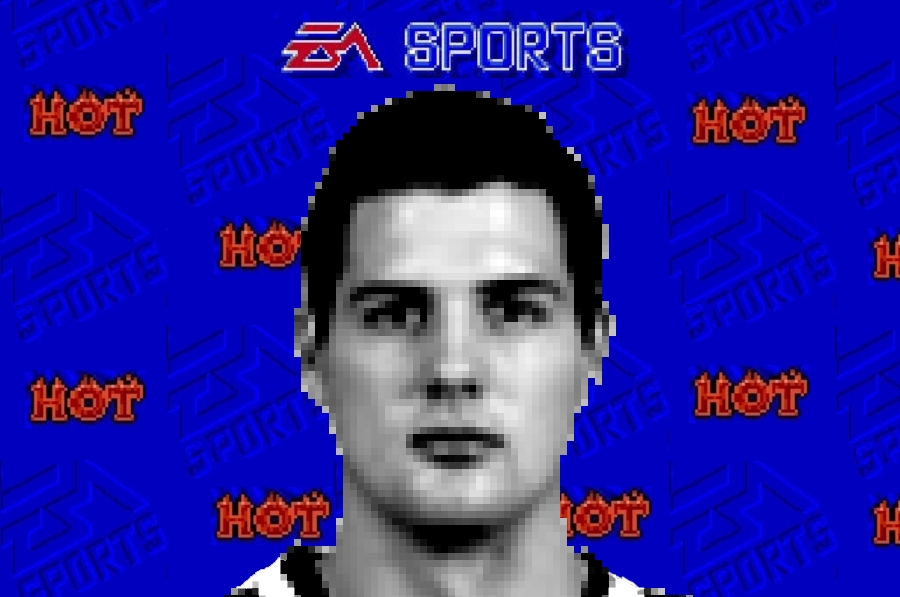 The captain was  in full beast mode this week. Jamie Benn has a league high 27 points since January 15 and is back to his physical brand of hockey. It's been a wonderful thing to see, and a shame that it won't be enough to get his team into the postseason. But let us bask in the greatness that is  No. 14 for yet another week. What a magnificent bastard. That Jamie is a real piss cutter!
This Week in Dallas Stars.
The Stars are in D.C. tonight to take on everyone's favorite Russian puppet, Alexander Ovechkin and the Crapitals. Then it's back to the AAC for a Wednesday tilt against the Ottawa Senators, and finally a swim through San Jose on Sunday. Here's hoping we don't lose any more players to injury, bleh.

Flip it. Stick it. See ya later, bye. — LehtMoJoe

Cover photo via the Dallas Stars Facebook page

.