Hot Tyler Seguin And Sexy Jamie Benn Dropped The Ball On New Year's Eve.
Led by the "New Triplets," the Dallas Stars are a fast-and-furious squad that have quickly become the darlings of the hockey world this season. Thus, we welcome you to Forechecking™, our weekly Dallas Stars column that looks back at the hockey week that was, and then the hockey week that will be.
Your Dallas Stars are glad to put a wonky 2016 to rest (in peace) as they embark on the 2017 portion of the season. A slow start riddled with injuries currently have the boys in Victory Green™ sitting out of a playoff spot, but that is all in the past. We here at Forechecking™ are hopeful for the future.
But before we talk about the future, let's presently take a look at the past week in Dallas Stars hockey.
Last Week in Your Dallas Stars.
• Victory Green™ vs Colorado Avalanche, 4-2.
Hot Tyler Seguin scored two goals in this contest, as Dallas cruised its way to its first win streak (3) of the season. Handsome Coach Lindy Ruff not only allowed Pretty Jamie Oleksiak in the building, but actually allowed him to play, and he notched the game winning goal in the second period. It was a real beaut! The Avs are reeling at the bottom of the standings this season, and it's easy to see why. Watch as Fat Ass Jarome Iginla flattens Cute Kari, sending the Stars on the power play and Gorgeous Antti Niemi to the crease to finish out the contest. The top line of Hot Seguin, Beautiful Jason Spezza and Sexy Jamie Benn were buzzing all night, giving the slue-footed Avs defenseman fits and peppering Captain Calvin Picard seemingly at will.
Of Note: The Stars went 0 for 6 on the PP. Dreamy Stephen Johns was a healthy scratch yet again. Heartthrob John Klingberg, with 23 minutes in ice time, actually looked pretty darn good.
• Darkness Music vs Florida Panthers, 1-3.
The Stars continued their New Years Eve tradition despite Dallas cancelling New Years yet again. Playing to a sellout crowd that was excited to ring in 2017 with a victory against a Florida Panthers squad that has lost 10 of their last 13 games, the Stars allowed three goal in the first 17 minutes of play, and the Panthers pounced on a slow start by the home team. Sporting fresh new unis (a bit collegiate, but I dig 'em), Jaromir Jagr and Co. strafed Niemi in the first period before deciding to milk the lead for the rest of the game. And they did. Dallas grossly outplayed the Floridian felines for the final two frames but were only able to find the back of the net once on a Patrick Eaves power play goal. Kari Lehtonen played in relief of Niemi, and looked sharp and without any ill effects from getting belted in the Avalanche game. That's good! Patrick Sharp made his return to the lineup and looked engaged, that's good! Jamie Benn's sexy ankle twisted while being tripped and looked hobbled for the rest of the game, that's bad! Stars flush two points down the toilet against a beatable opponent at home on NYE, that's bad! That's 2016 in a nutshell for ya, I guess.
Of Note: Former Dallas Star Jussi Jokinen had a pretty power play goal. I used to love to play as the Panthers in NHL Hitz back in the day because Roberto Luongo was awesome, and Olli Jokinen was ridiculously overpowered. Great series Hitz was. Jagr was born in 1972, dude is unreal.
 Unofficial NHL Hitz Player of the Week.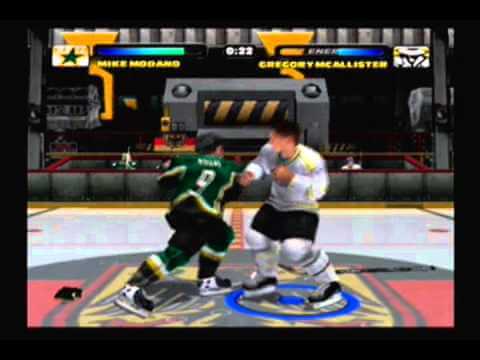 Damn, NHL Hitz was lit! I ain't can tell you how much time I've wasted playing that game at my homeboy Smitty's house back in the day. This was when he had just gotten a Fry Daddy and refused to cook food in any other way but through the power of scalding hot peanut oil. His signature dish was fried Totino's Pizza Rolls™ served with a side of fried chicken tenders and a bottle of the finest lukewarm Mountain Dew Code Red™ the corner store had to offer. The NHL Hitz player of the week is Tyler Seguin, who probably wasn't even born when Hitz came out in 2003.
This Week in Dallas Stars.
The Stars host a really solid Montreal Canadiens team on Wednesday, then travel to St. Louis to tangle with a moderately solid St. Louis Blues team on Saturday. It would be really solid of Dallas to get a four-pointer this week. Shout out to Jake Kemp, amiright?
Flip it. Stick it. See ya later, bye. — LehtMoJoe
Cover photo via the Dallas Stars Facebook page.