Owned And Operated By A Lifestyle Influencer, Bishop Arts' Newest Micro Cafe Is Designed With Your Instagram Story In Mind.
Photos by Foodbitch
What do you get when you combine the touch of an Oak Cliff native and a coffee-obsessed influencer from Honduras? Turns out, it's the perfect recipe for a very Instagram-able coffee shop with a built-in loyal following.
"Our place is insanely Instagram-able on purpose," owner Jennifer Solais assures us. "We encourage it! Snap away! We do it too."
Solias and Danny Hinojosa are the minds behind Behind Bishop Arts' newest micro cafe. Together, they're the creators, designers, owners and baristas powering Hola Cafe, all while planning a wedding, as they're engaged to be married.
"We weren't really worried about how to be different from our fellow coffee shops," Solais says. "We just wanted a shop that was an extension of ourselves — this is our style."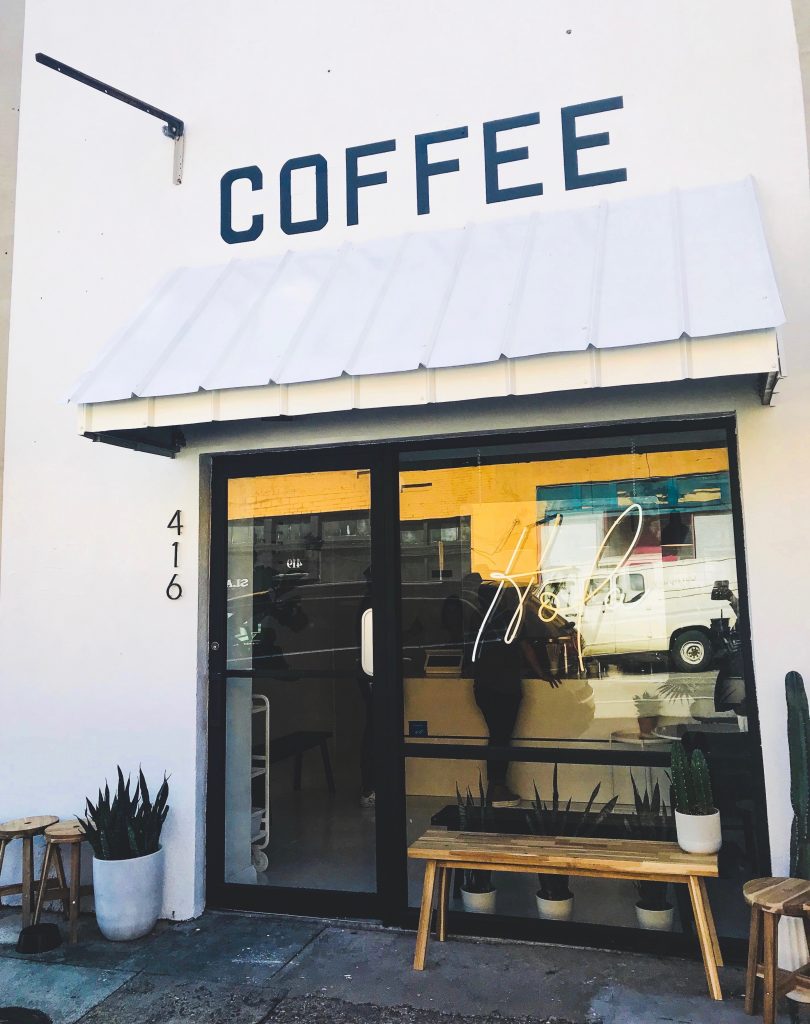 Hola is designed to have the kind of light and airy aesthetic that makes folks want to snap and post a few pics while they wait on their morning cortado. But would you expect anything less from a lifestyle influencer?
From its exterior, Hola is basically a glossy white box with pops of black and an on-trend neon sign. Inside, handsome plant-life, a pristine La Marzocco espresso machine and a nook with enough space for two people to sit complement the small space.
Hola Cafe is inspired by more than just an instagram post, though. Solais' passion for coffee began in Honduras, where she would pick coffee beans in her grandmother's backyard as a child with dreams of one day owning her own coffee shop. Now, she's able to quite literally make her dreams come true, as Hola's beans are primarily sourced from Honduras and roasted locally in Forney, Texas, by KG Coffee.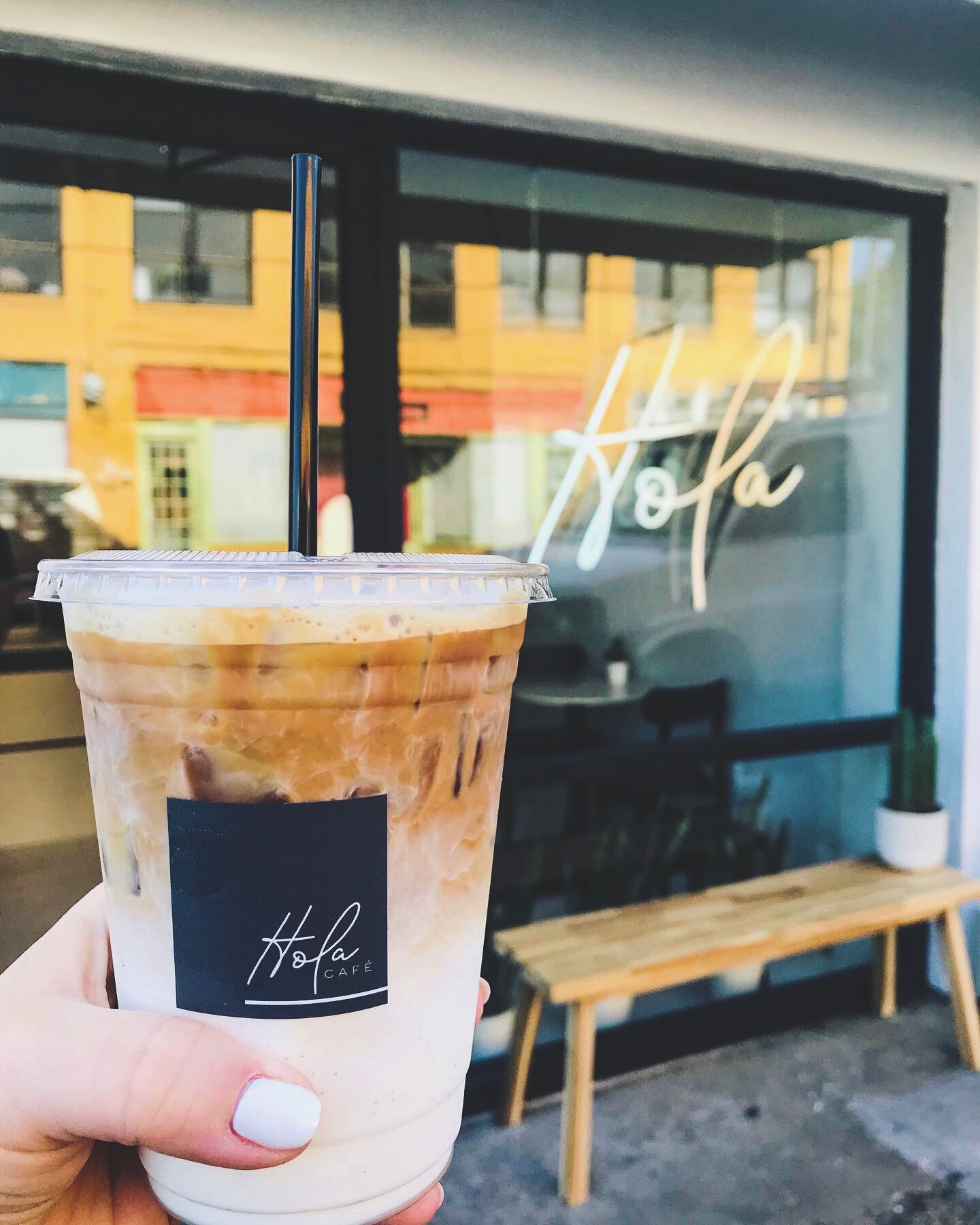 The cafe's menu is a reflection of the modest space as well, with a short list including a $2 house brew and locally made lemon empanadas and pastries by Adeliah Cakes. The couple's favorites include a classic iced vanilla latte with a touch of lavender ($4.75), and a strawberry-lemon Topo Chico ($5) for those looking for something decaf. The menu also offers hot cocoa, matcha and the standard americanos, cortados and cappuccinos. They're also mixing up matcha with espresso shots and milk, like a "dirty matcha," if you're into that sort of thing.
Solais and Hinojosa have also already found inspiration in the form of supporting local organizations, before they have even officially opened their doors. Hola Cafe has partnered with Center of Hope — a shelter and discipleship program for single women and their children — to which it will donate 10 percent of proceeds on a monthly basis.
"We wanted to serve our community with more than just coffee," says Solais.
Hola Cafe opens July 8 and is located at 416 N. Tyler Street, Dallas, TX 75208 with hours of operation from 6:00 a.m. to 5:00 p.m. Monday through Friday and Saturdays 7:00 a.m. to 5:00 p.m. and closed on Sundays.