Australian-Based Chef Johnny Di Francesco Has Chosen Dallas As The First North American Location For His Swank Neapolitan Concept.
All photos by Kathy Tran.
When you walk in into 400 Gradi, you're met with lots of glossy cement, clean lines, air plants and Italian terrazzo. The decor is more Prada than Pucci — Gradi not gaudi, if you catch my drift. And the food is the same way — quality, imported-from-Italy ingredients that speak pretty loudly for themselves, without too much of the typical fanfare or sauce. Talking to Igor Stevovic, a partner in the business who has lived in Dallas for a while now, we got the sense that it's the simple things that make 400 Gradi truly Italian.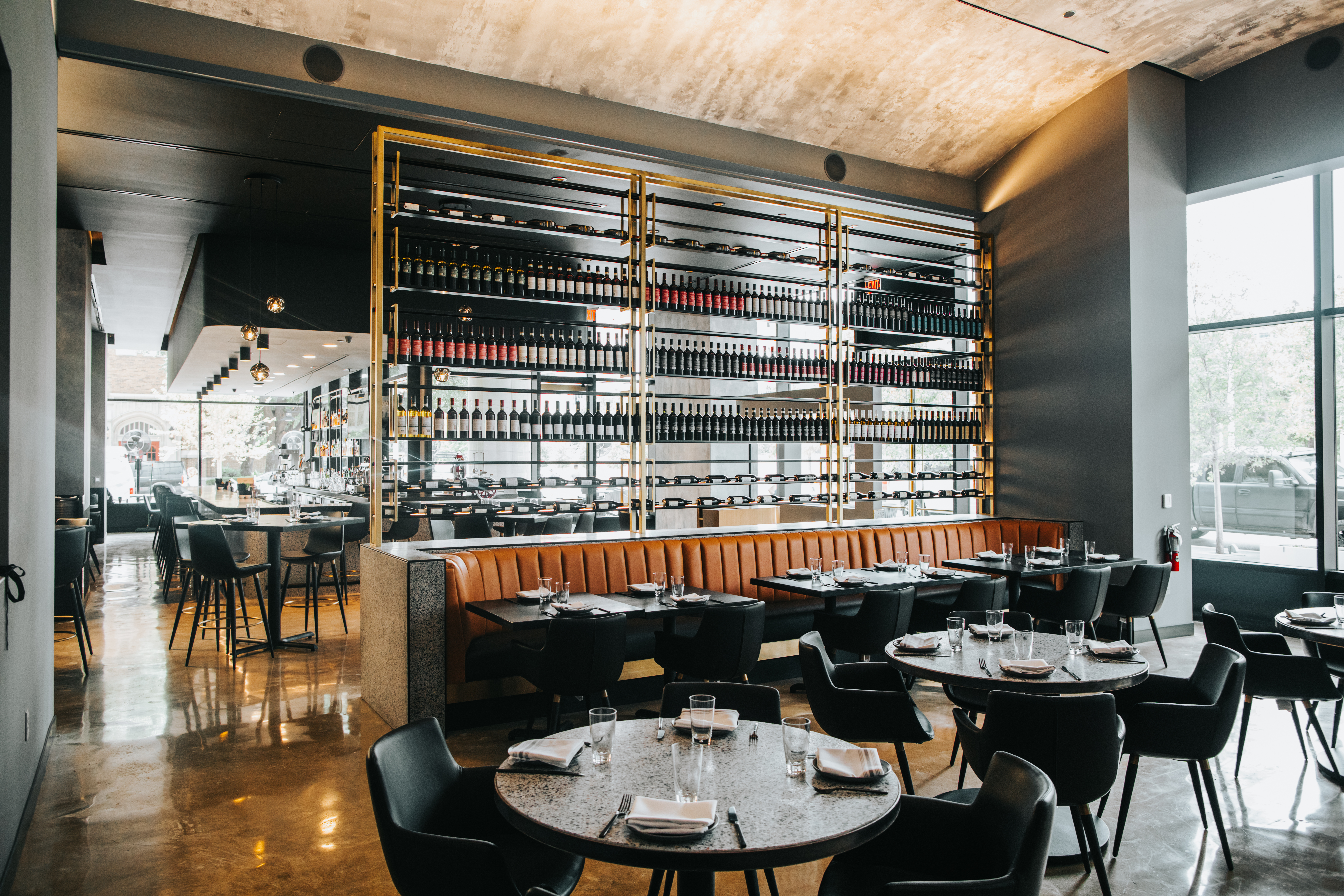 The fact that the ingredients (including San Marzano tomatoes, mozzarella, olive oil, gelato components, flour and more) for the Australian-born restaurant's completely handmade pastas, sauces and pizzas are imported straight from Italy, in this day in age, is not that impressive, to be honest.
But then Stevovic mentioned the water system — a custom water filtration process called Artisan H20 that runs throughout the kitchen to maintain a water quality identical to that of Naples, Italy.
It's kind of a big deal. Like, an award-winning big deal. What's more, Chef-owner and MasterChef Australia alum Johnny Di Francesco took home a champion crown at the 2014 World Pizza Championships in Parma for the pizza he serves at 400 Gradi. Not only that, but his title was upgraded to "Best in the Country" in 2017. Expanding to Dallas for 400 Gradi's first North American location shows he's got solid restaurateur prowess as well.
"Dallas is a growing food city," he says. "It reminded me of Melbourne, and I felt it was only natural to open 400 Gradi in the heart of Dallas."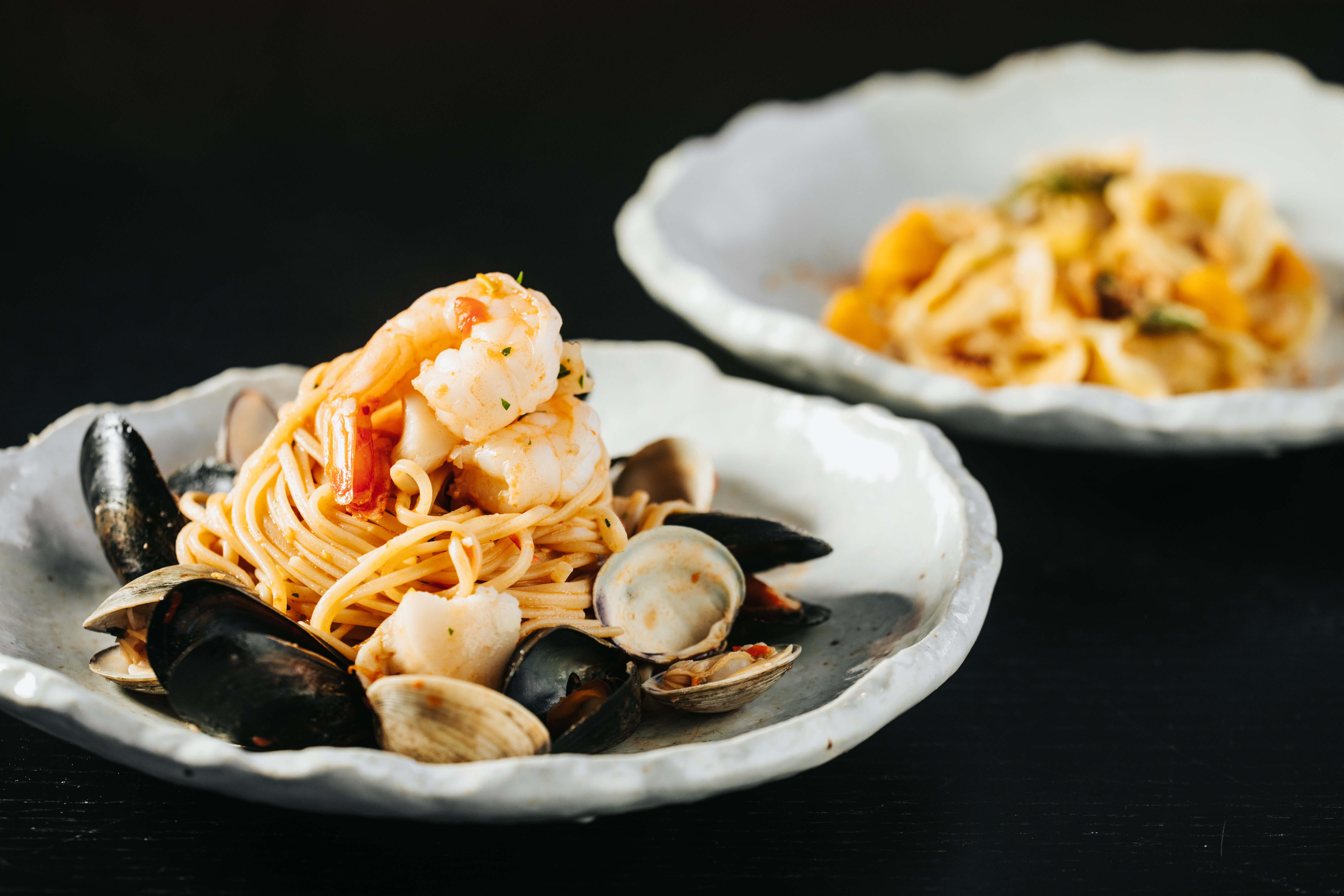 But how does 400 Gradi taste? Like a quick trip to Naples. Aside from the margherita having the best tasting San Marzano tomato sauce I've had in a long while, the caprese salad with burrata, and the Fiori de Zucca — which are squash blossoms stuffed with salty shredded cod — made for a taste of authentic Italian food. The pastas are not to be missed either, as the asparagus risotto we sampled was basically perfect.
Also of note, 400 Gradi offers gluten-free, nut-free, dairy-free and vegetarian designations on its menu, with all of the pizza crusts being dairy-free, nut-free and vegetarian, as well. Parking is ample, due to street availability and a large garage with 2.5 hours of free parking included with validation. The cocktail list is also anything but standard. We enjoyed an Italian-inspired Mai Tai made with pistachio that was excellent, and we already have our eyes on several more we'd like to try in our next visit. Naturally, the wine selection, hails mostly from Italy, with a few Australian and Californian bottles thrown into the mix.
You might not have expected to get this close to Italy from the offerings of an Australian-based restaurant in the heart of downtown, but you're just a slice away from having those expectations exceeded.
400 Gradi is located at 2000 Ross Avenue, Suite 140 Dallas, Texas 75201. Open Sunday – Thursday 11 a.m. – 11 p.m., Friday & Saturday 11 a.m. – 1 a.m.