We're Face-Palming Into Gemini Season With The Help Of Dallas Mavericks Owner And Charismatic Star Of Shark Tank, Mark Cuban.
Even if you're one of those adamant horoscope deniers — yes, Taurus folks, we're looking at you — we here at Central Track, since our earliest days as a website, have long chosen to believe that one's zodiac sign really does say a lot about a person.
Just like that, Gemini season has returned in all of its unpredictable infamy. What, you thought we'd be excited for a time exited to be clouded with overanalyzing? In this economy?
If you'll remember (and it's ok if you don't — time blurs together these days), our previous installment of Dallastrology found us looking for laughs anywhere we could get them. But that was when we were still green to this whole pandemic thing and not in times ruled by one of the messiest zodiac signs.
Expectedly, we have now moved into the phase of what feels like constant facepalming. And anyone who has fallen down the rabbit hole of a Shark Tank marathon — or even just caught an episode in passing — has likely seen one of many eccentric expressions from Dallas' billionaire entrepreneur, Mark Cuban.
When his hands aren't crashing to his face in disappointment, the Mavericks owner can be heard uttering the show's iconic line of "for that reason, I'm out." However, between his criticisms of a lack of stimulus relief for small businesses and his commitments to keeping his staff employed through economic strife, Cuban has actually become rather vocal as of late in his COVID-19 response. He even took time to go head-to-head with resident Fox News clown Sean Hannity.
So, in the spirit of Cuban's signature facepalms, and because 2020 is relentless in its hellish ways, here's a list of things that have each sign tapping out.
Capricorn.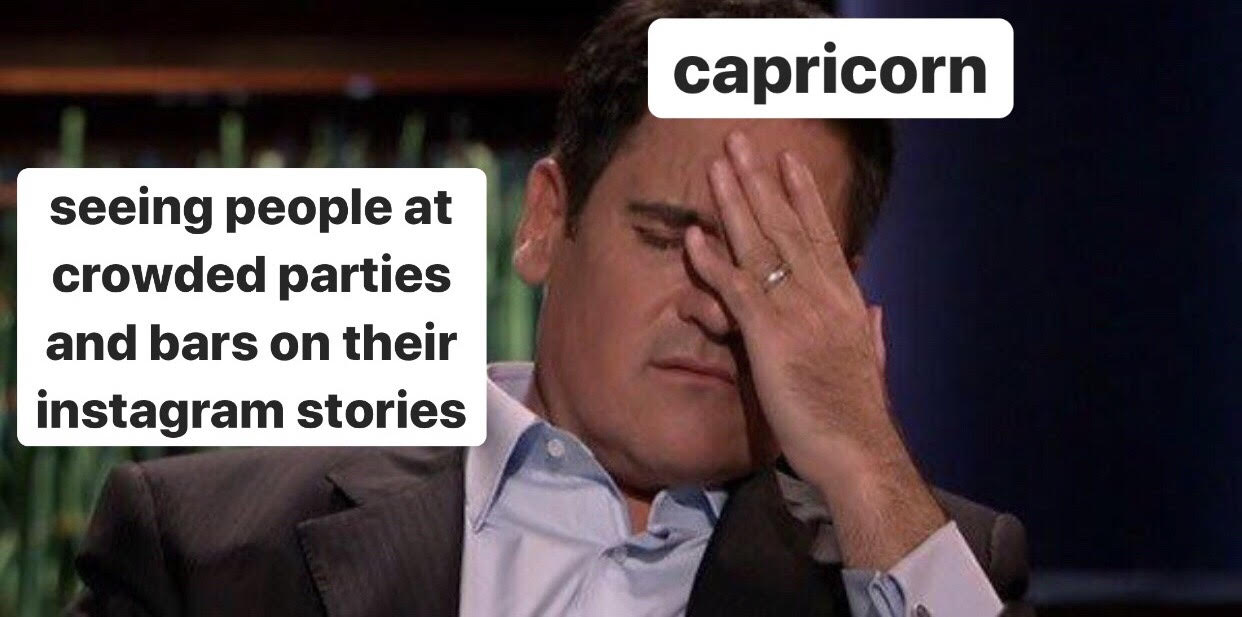 Aquarius.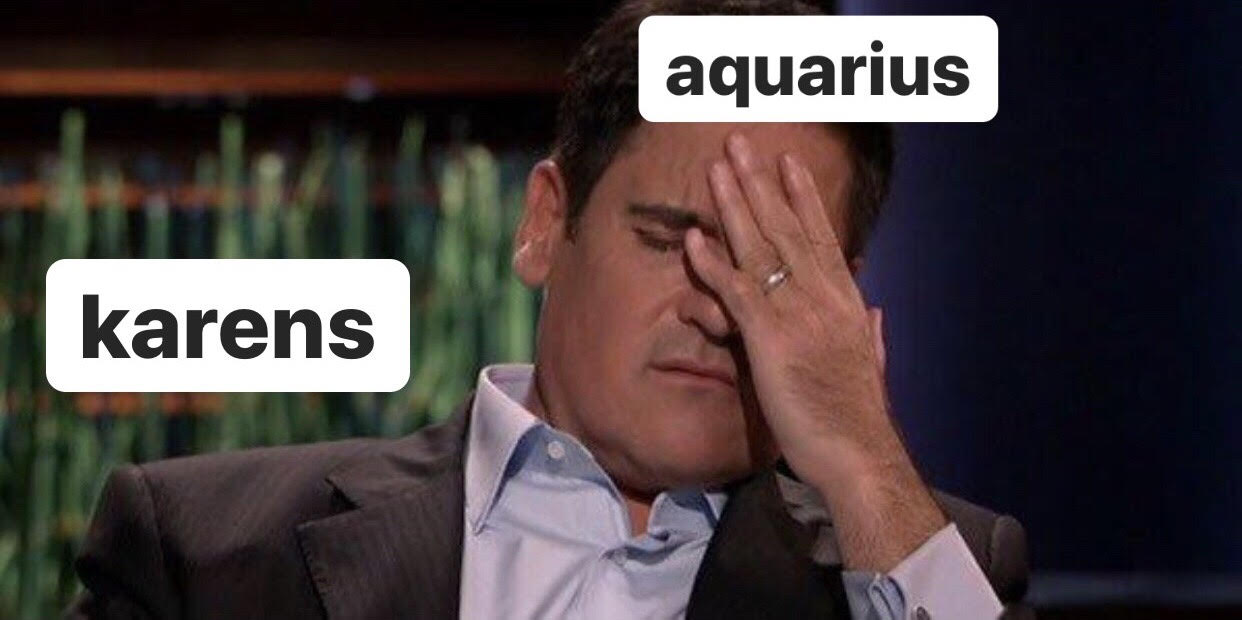 Pisces.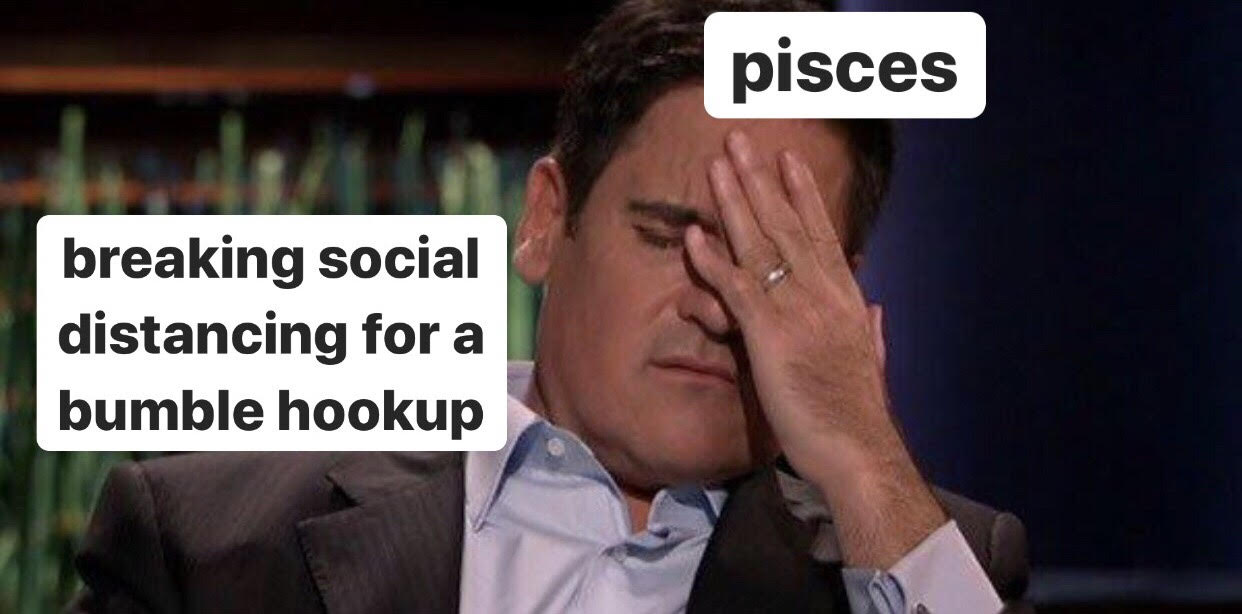 Aries.
Taurus.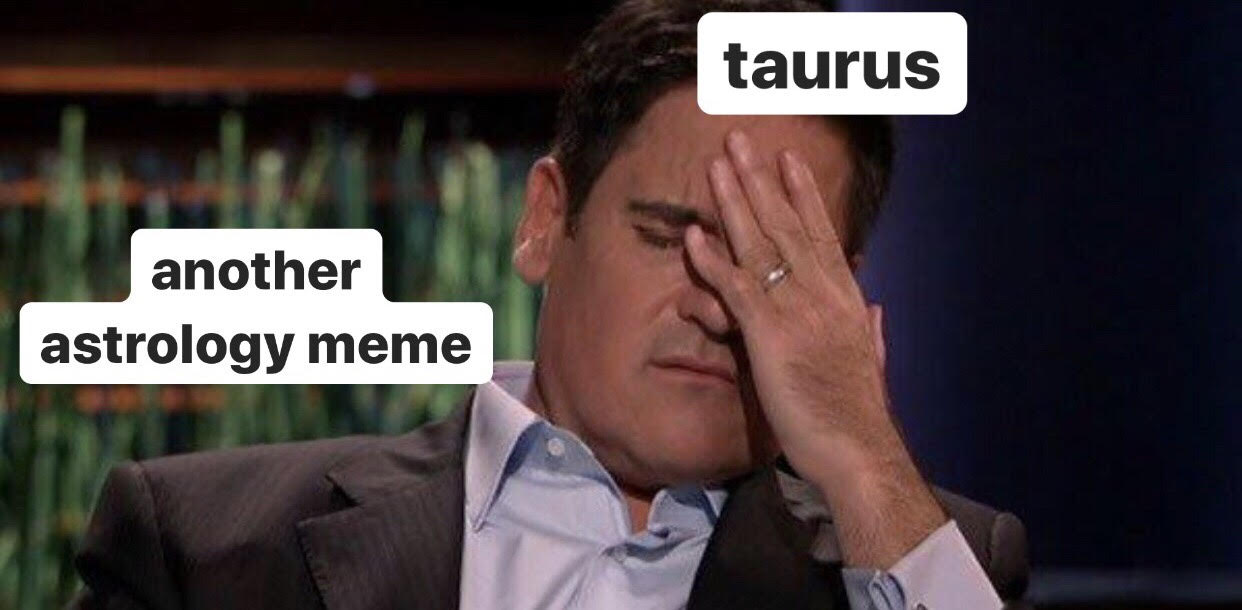 Gemini.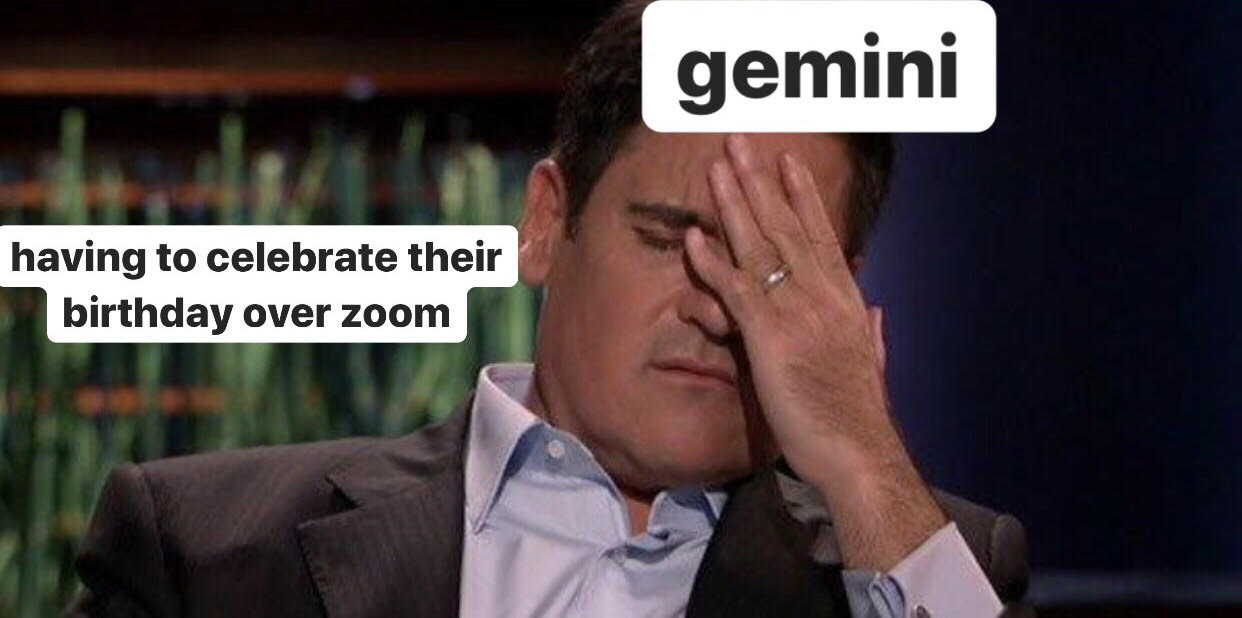 Cancer.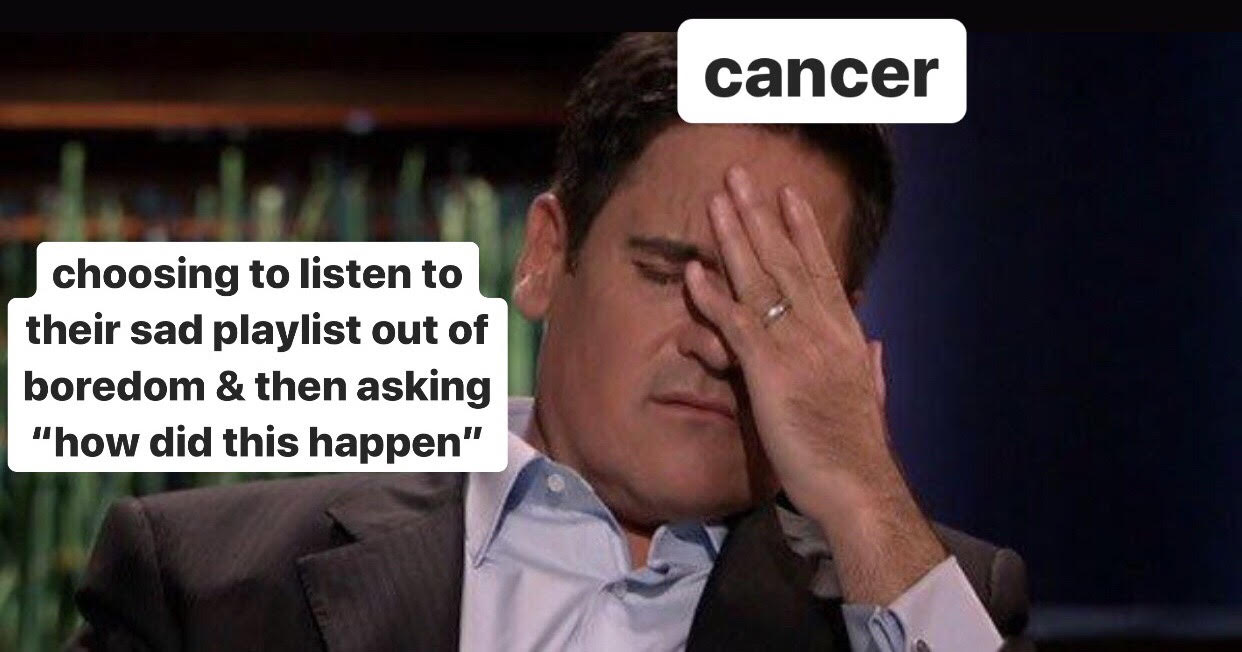 Leo.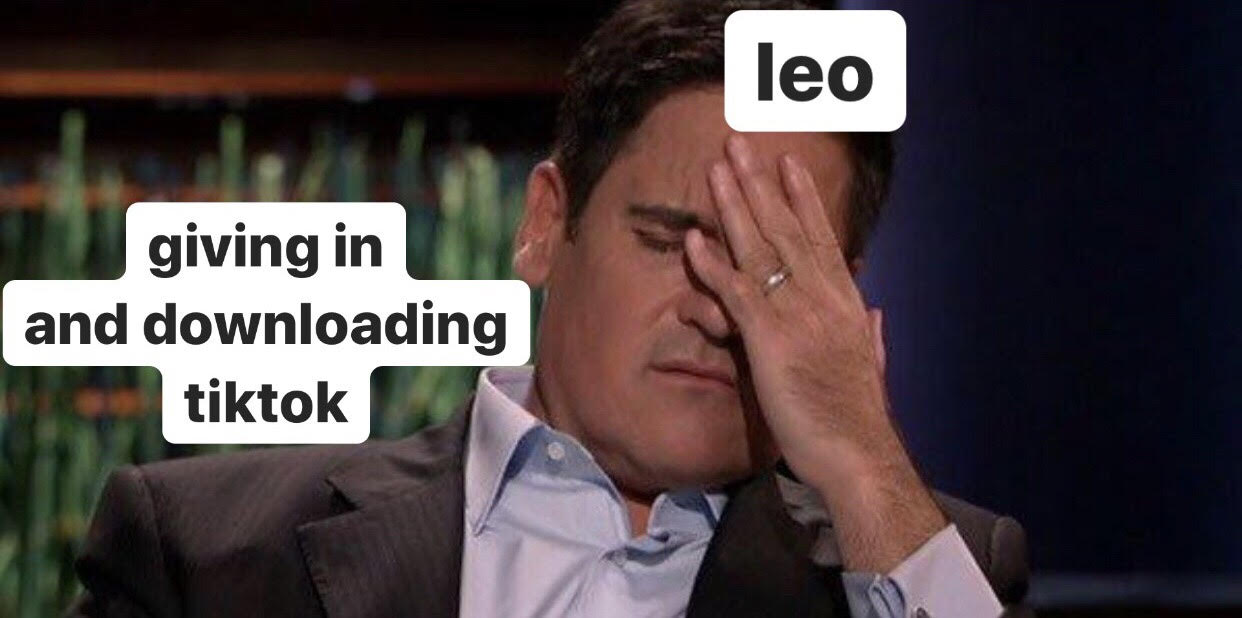 Virgo.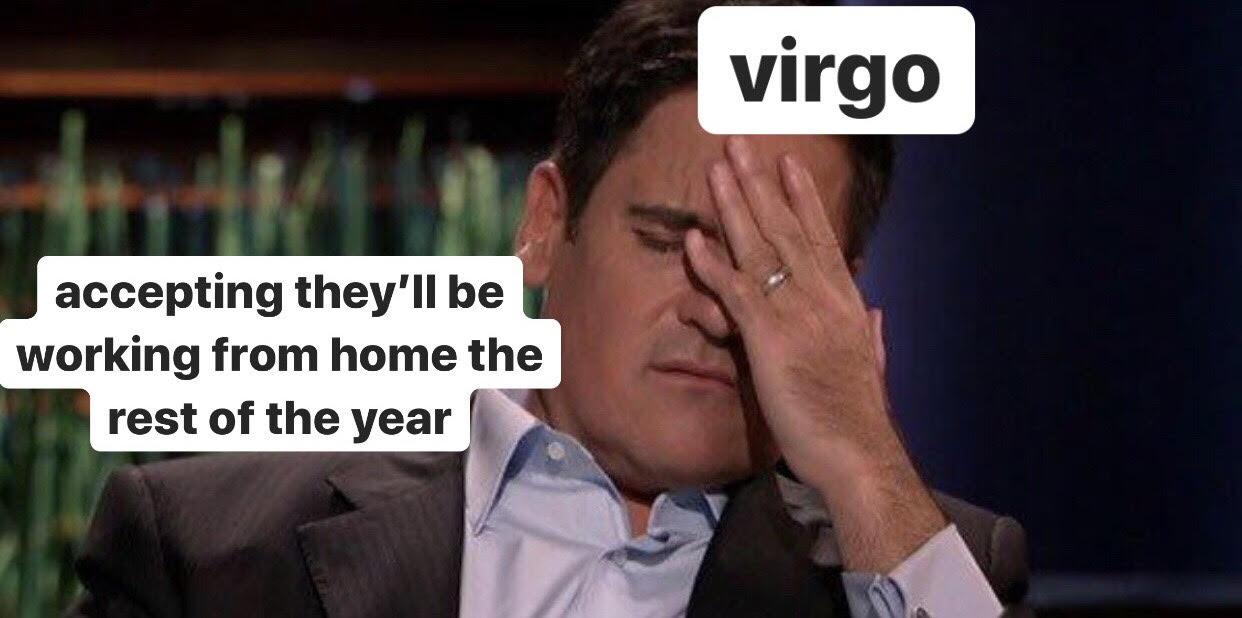 Libra.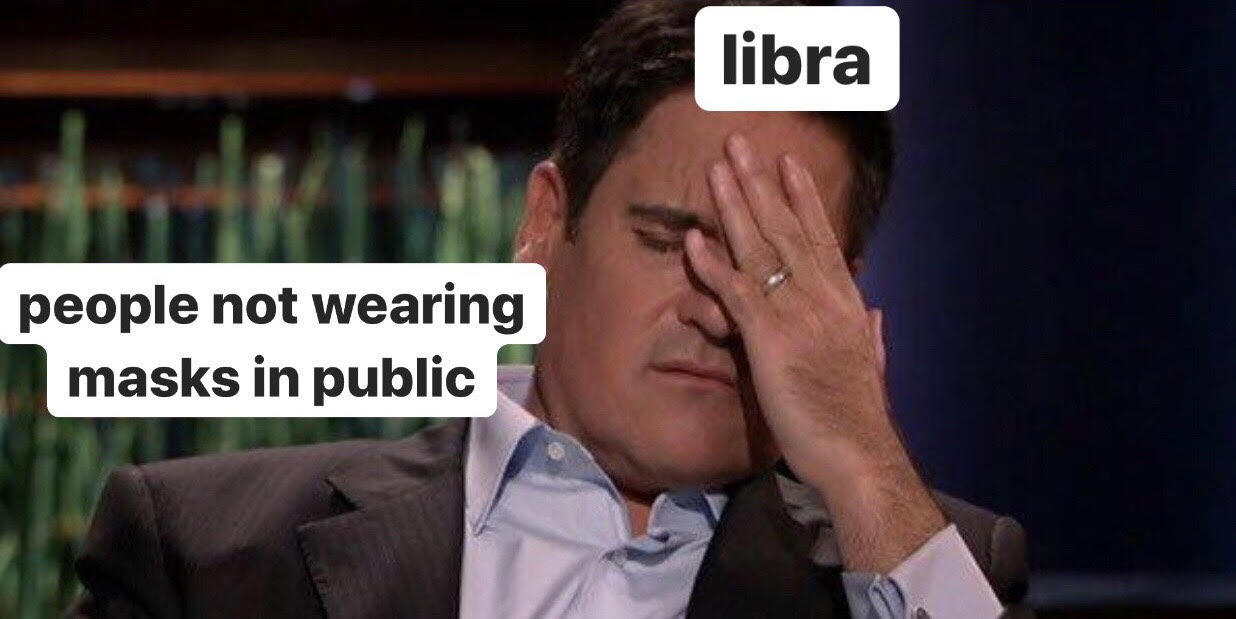 Scorpio.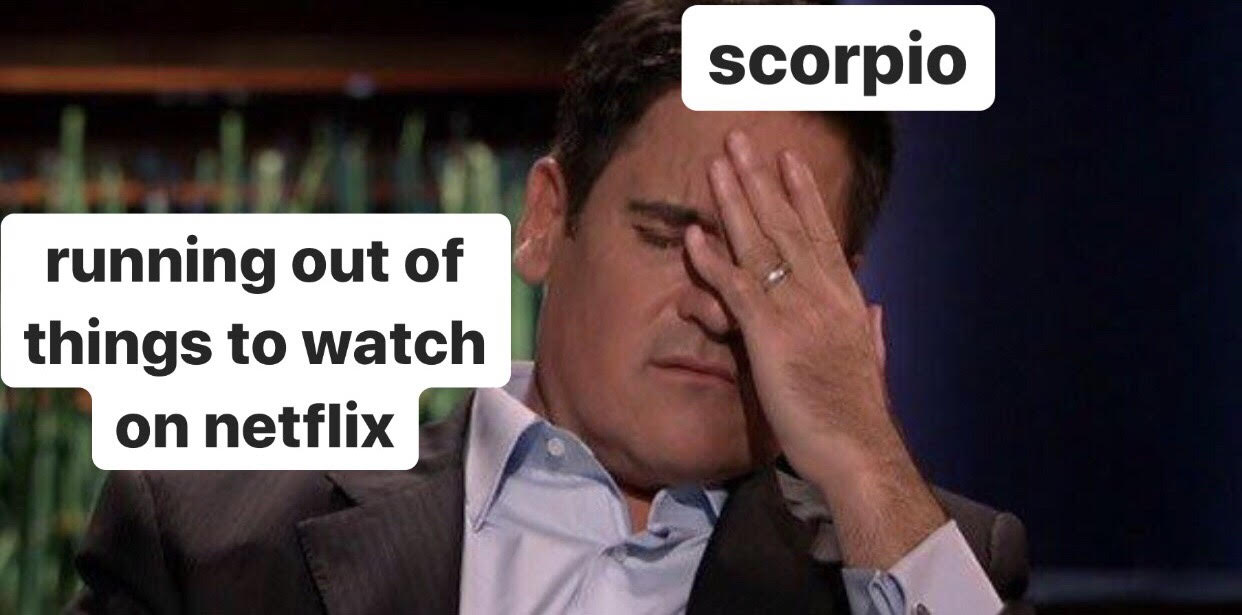 Sagittarius.