The Acclaimed Dallas Food Photographer Pulls Back The Curtain And Focuses Her Lens On A Richardson Vietnamese Spot That's Near And Dear To Her Heart.
Welcome to a new pandemic-era series on Central Track called Photographers On Food, in which we provide various Dallas-area photographers a small budget with which to buy themselves takeout or delivery from a local restaurant they love, and then ask that they shoot that order in a creative way before chowing down. In publishing these photos, we hope to to help keep food on the table of local photographers and to highlight some great area dining establishments that are working through these times the best they can. 
Almost seven full years have passed since Dallas photographer Kathy Tran submitted her first images for publication here on Central Track.
In that time, the tireless workhorse has risen up the area photography ranks and developed into one of the most sought-after photographers in Dallas — particularly for her food photo skills, which have become especially high in demand both among area publications and among area restaurants looking for mouth-watering images to share on their own accord.
In other words: Unlike some other contributors to this series, Tran can — as she puts it herself — shoot food "in her sleep" at this point.
Perhaps that's why she decided to submit more than just still images for her contribution, then?
Scroll down to see the still and moving images that Tran took to highlight her order from Saigon Block, a Richardson spot that, as her interview explains, holds a special place in her heart.
The Photos: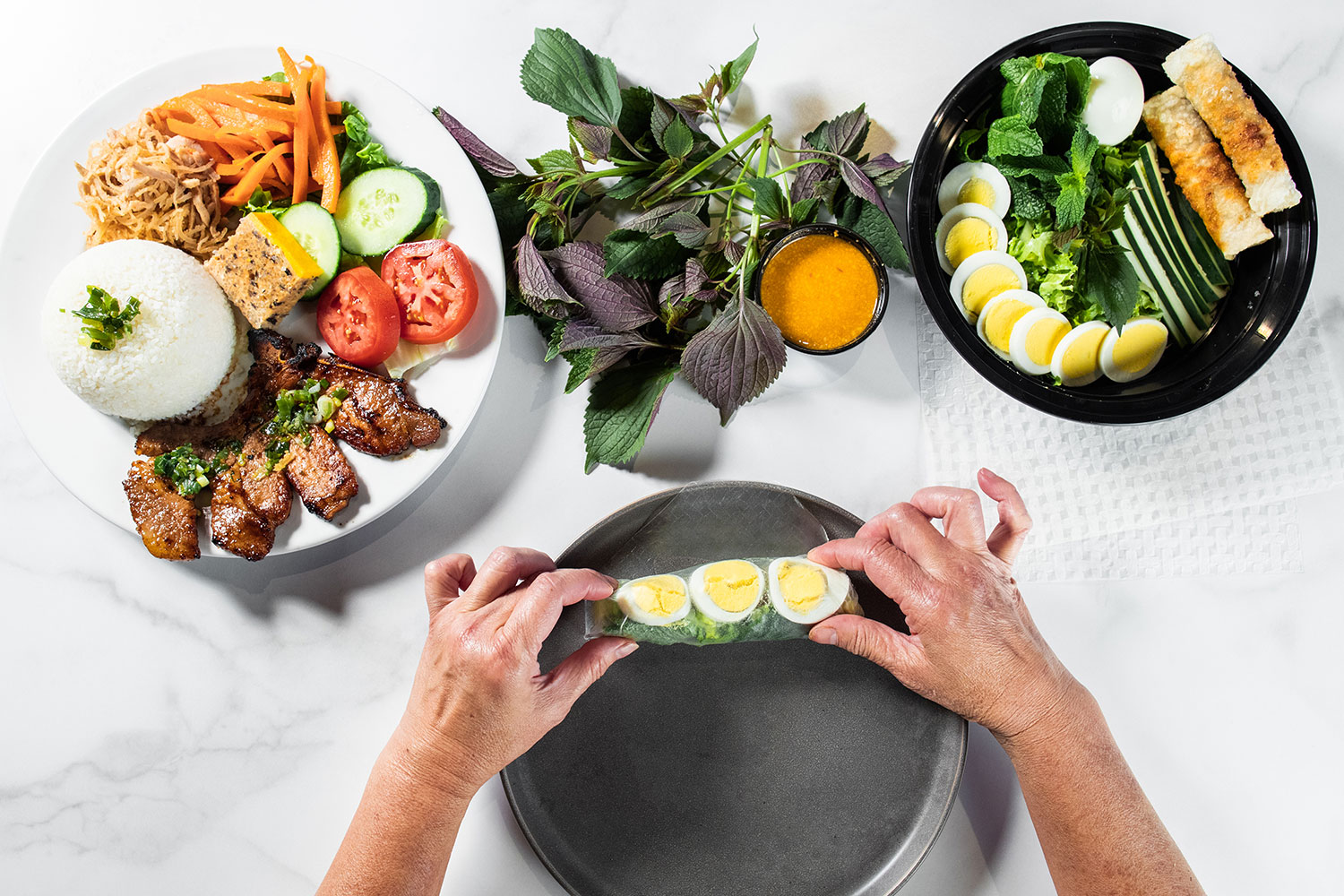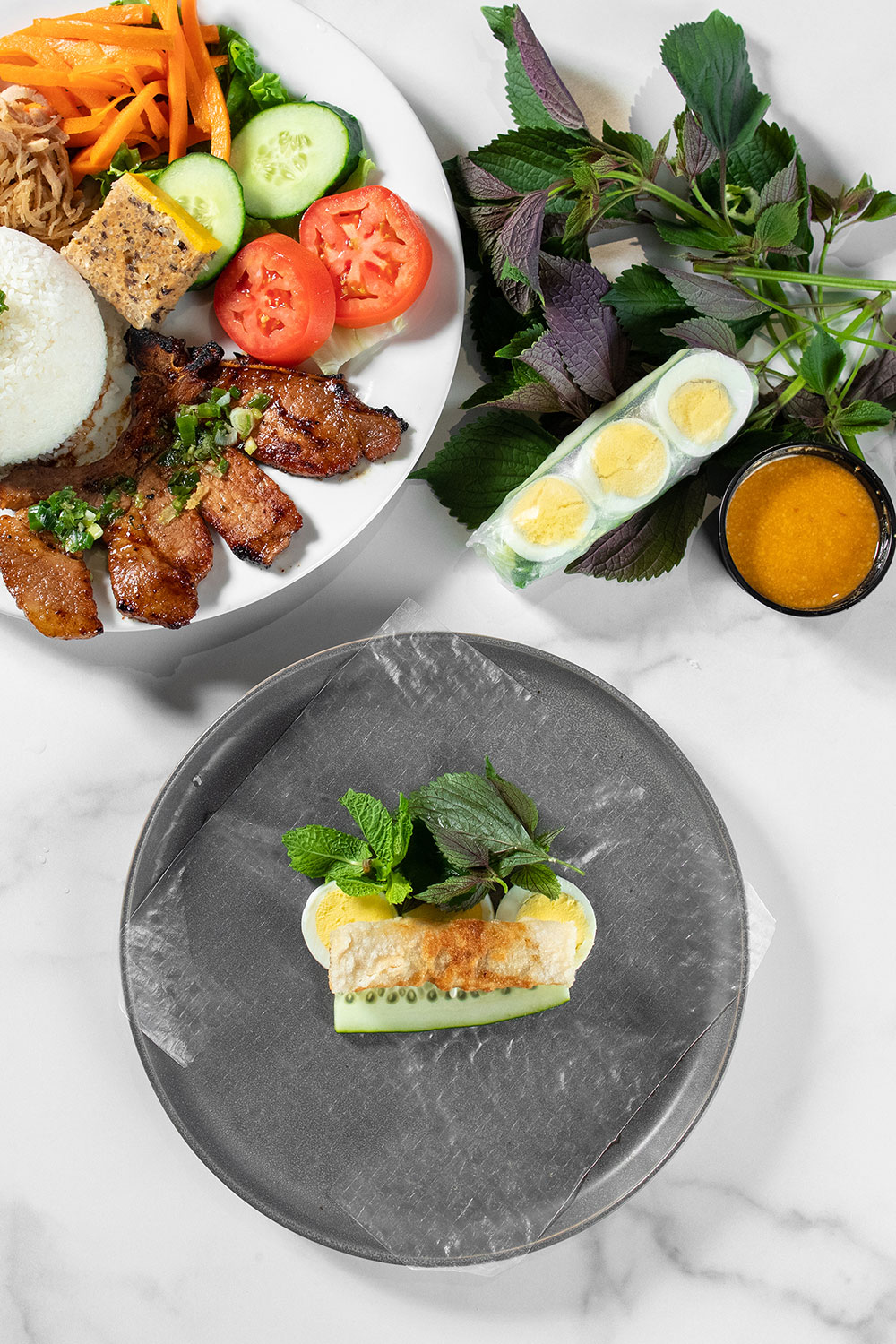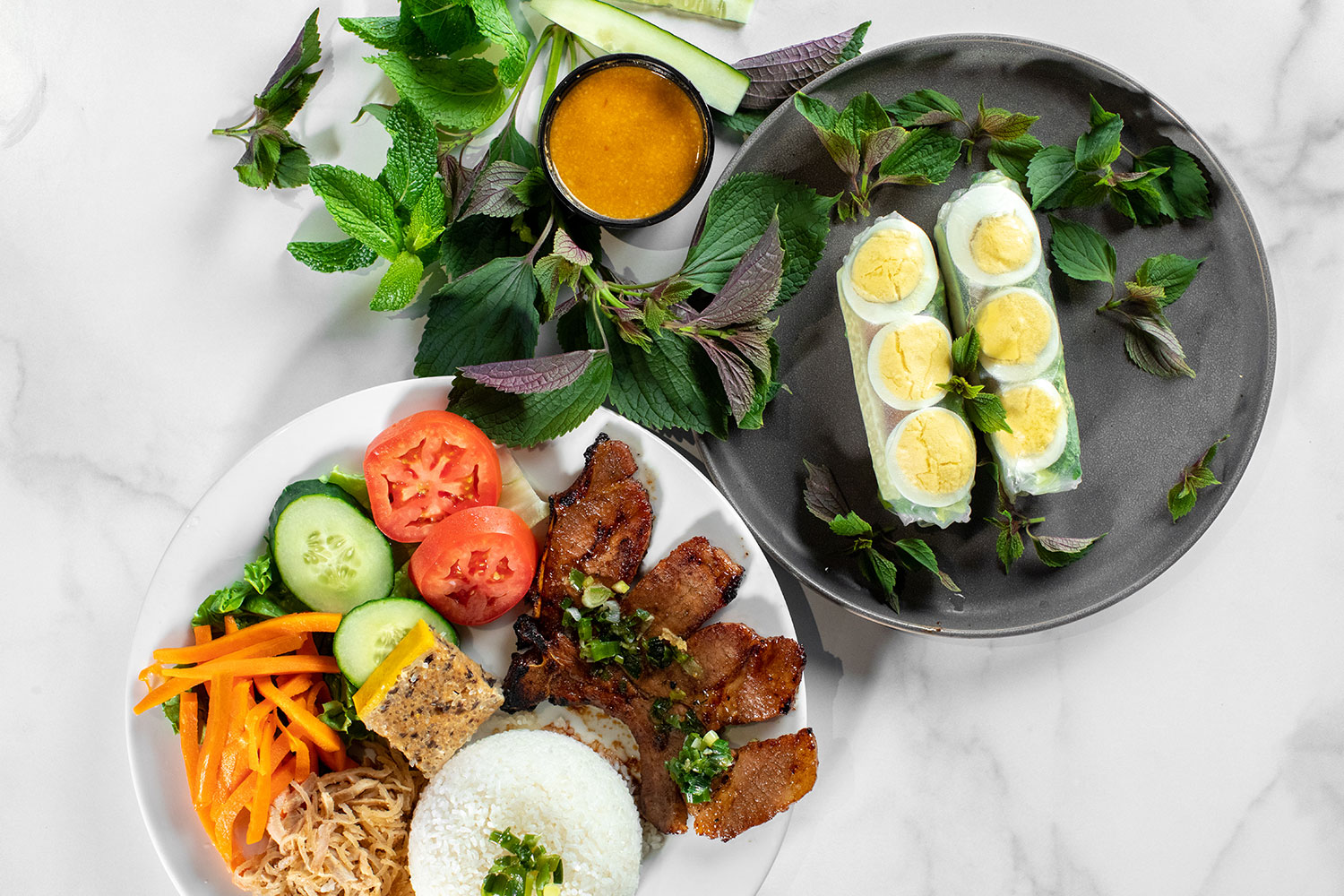 The Motion Pictures: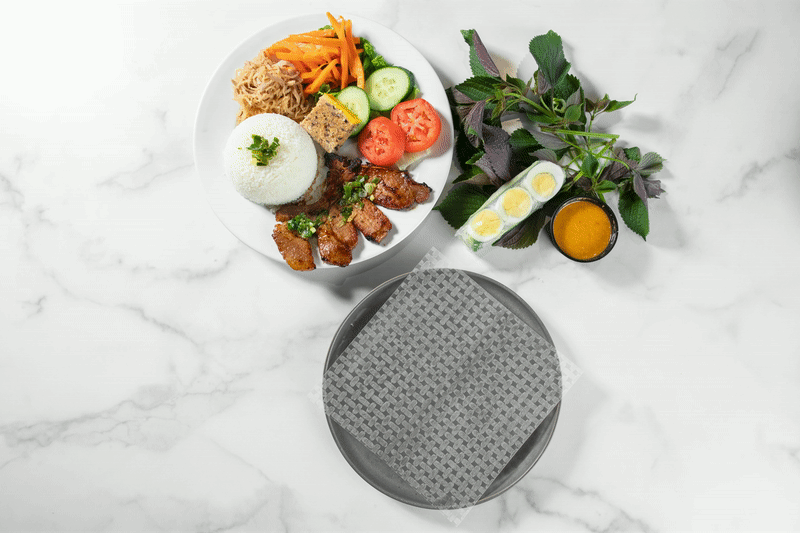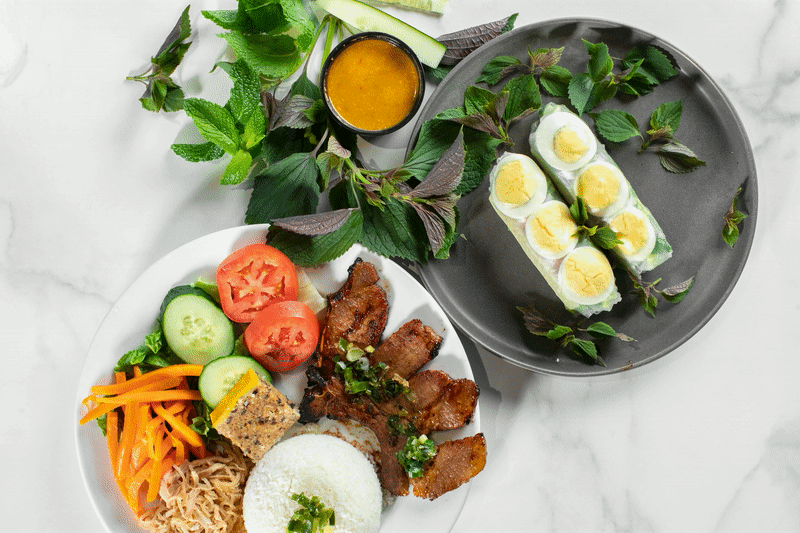 The Interview:
What restaurant did you choose?
Saigon Block, a Vietnamese restaurant in Richardson.
Why Saigon Block?
Saigon Block has left an imprint on my heart. Whether we are celebrating or just hungry, my family and I find any excuse to come. I usually order their huge baked catfish. Their tables are extraordinarily long, which we all use to share and interact with each other. But even when we aren't sharing a huge meal, they have very affordable dishes that always hit the spot.
What did you order for the purposes of this shoot, and why?
I got imperial spring rolls and a rice dish (cơm tấm bì thịt nướng). I picked this meal because I am frugal. While Vietnamese food is generally healthy and affordable, Saigon Block really hands out the best bang for your buck.
What's the best memory you've got of this place?
Many years back, my dad had a stroke and was bedridden for some time. I had photographed Saigon Block during this time and was able to take some of the food I had shot back home with me. I went directly to my dad's rehabilitation room with the food, and it was the first real food he and my mom had eaten since he fell ill for months. I posted a photo with both of them and the food containers — to which the co-owner, Bich, responded. She insisted that both me and my parents come back to the restaurant as soon as my dad felt better for a complimentary meal, as she couldn't stand to see my parents eating out of to-go boxes. It was incredibly sweet of her.
Why did you decide to shoot your spring rolls this way?
I thought it would be interesting to give viewers a glimpse of how they're made! We're often too accustomed to only seeing the final product — and not everything that goes into it.
How do you feel about how the photo came out?
Exactly the way I had envisioned. Food photography is something I can do in my sleep.
Where can people see more of what you're working on?
They can visit my website, or follow any of my Instagram accounts — my personal one, my food one, my portrait one, my wedding one and my cannabis-focused one.
Like so many small businesses, we at Central Track face an uncertain future due to the effects of COVID-19. In eight years of operations, we've never locked our content from you through subscriptions or paywalls — but, in order to make it out through the other side of all this, we need your help. If you can, please consider supporting our coverage of all things Dallas culture by supporting us on Patreon in exchange for exclusive perks or by donating directly through PayPal or Zelle to [email protected].