From Tasty Coffees To Decadent Bành Mìs, Sandwich Hag Is Bringing A Much-Needed New Flavor To The Increasingly Bustling Cedars Neighborhood.
Sandwich Hag.
1902 S. Lamar Street.
The Cedars.
Don't look now, but The Cedars is changing. Long a favorite setting for Dallas artists and creatives, this neighborhood just south of Downtown Dallas is quickly becoming a hotbed for destination bars, restaurants and more.
Now Reyna Duong is adding her own flavor to the Cedars' mix. After perfecting her recipes at pop-ups all over town, she has finally opened up her Vietnamese kitchen here. And Sandwich Hag is a spot that's well worth the wait.
It's welcoming, too: Outside of this new Lamar Street space, you'll find a few tables and chairs, an ordering counter, a pickup counter and a vibrant mural painted by Irish artist Kathrina Rupit. You can't miss it, and you won't want to.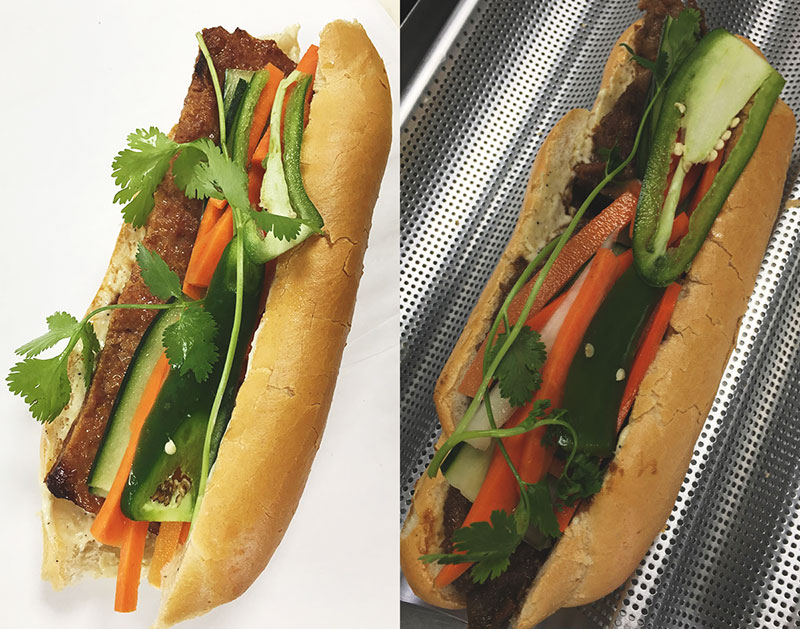 The Sandwich Hag menu features a Vietnamese bành mì ($9.25) that's made completely from scratch and packed with ingredients like marinated and grilled pork, sausage, tofu or chicken, house-made roasted garlic aioli, pickled radishes and carrots, sliced cucumbers, jalapeño and cilantro.
Vietnamese curries are also available in tofu and chicken varieties, and both are served with freshly toasted baguettes for dipping, because dip you must. Meanwhile, salads, sides and spring rolls round out the food menu.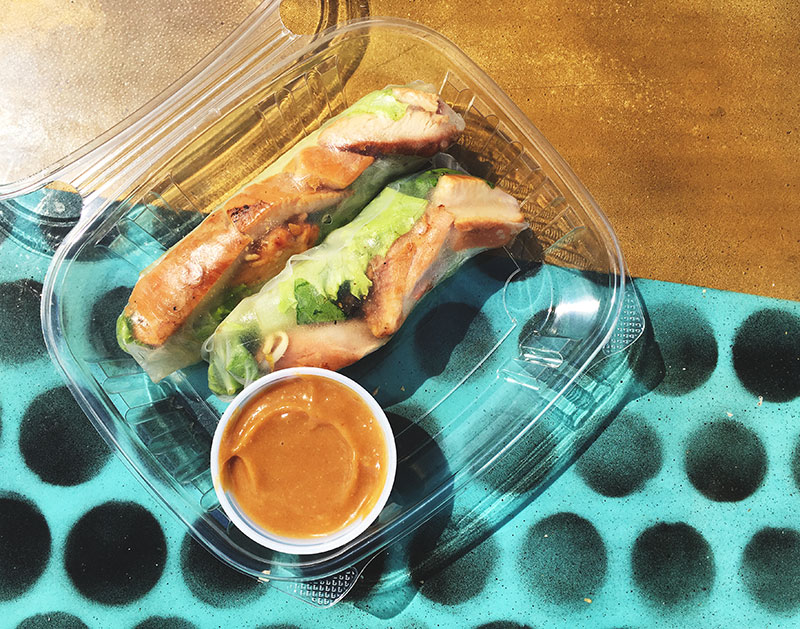 But don't forget to order a beverage to wash it all down, because Sandwich Hag's "BoBar" is nothing to sneeze at. Sure, you can cool off with an iced tea for a couple bucks, but it'd be a shame not to upgrade to a milk tea or fruit tea studded with boba and available in varieties like coconut, jasmine, mint, lemongrass lychee, or strawberry hibiscus for $4.50.
Or you can indulge in cà phê sua dá, a Vietnamese iced coffee laced with coconut cream. Here, the coconut cuts the intensity of a typical Vietnamese coffee and mellows it a bit for a smooth, not-too-sweet caffeinated treat. It's Duong's specialty, and it's made with Cafe Du Monde coffee and the same brand of sweetened condensed milk her mother used back in Vietnam — no shortcuts.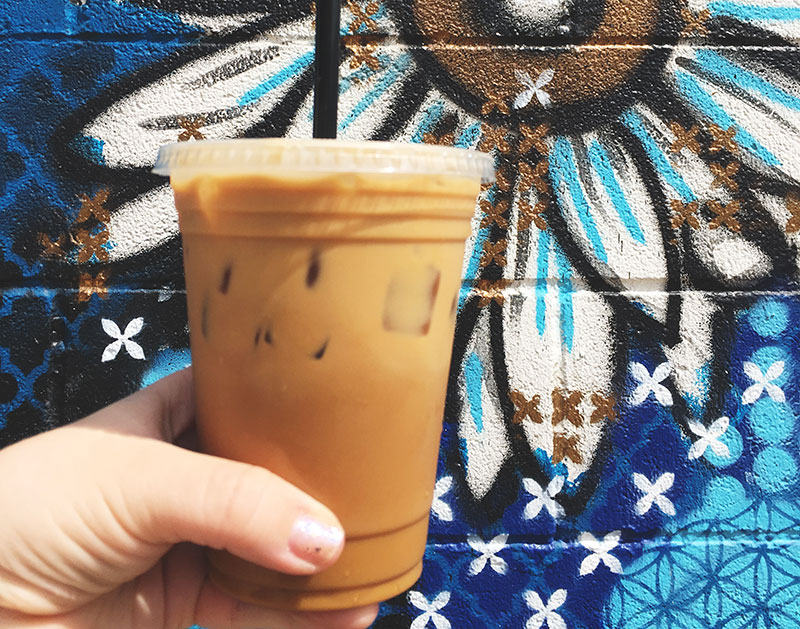 Duong's focus at Sandwich Hag — which is closed on Mondays but otherwise open daily from 11 a.m. to 8 p.m. — is on ingredient quality and freshness, minimizing food waste, preparing food without modifiers and using ingredients that she remembers from her own mother's kitchen growing up. The result is food that's full of color, flavor and love.
In that way, Sandwich Hag is very much like The Cedars itself.