Run Through The Night With Beck & Cage The Elephant, Be Unruly With Future And Tear Your Heart Open With Papa Roach. Plus More!
The number of days over 90 degrees in Dallas has risen remarkably in the past decade compared to the averages of the 20th century (1900-1979). In the 20th century, we averaged 97.4 days over 90 degrees. However in the past decade (2009-2018) we have seen that number rise to 113.2. That's nearly 16 more days a year where the thermometer topped out over 90.
So far this year, we have surpassed 90 degrees for 43 days, and we haven't even reached the month that feels like it was created to end us all here in Texas.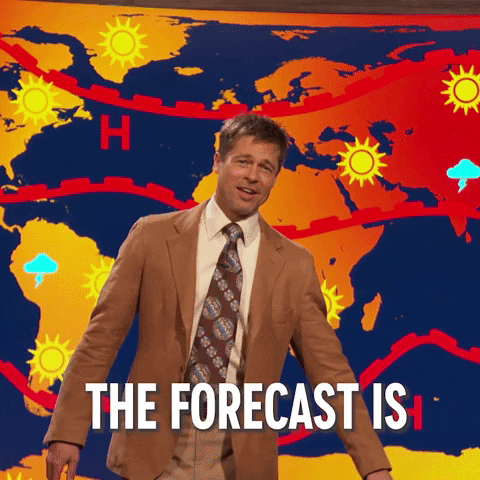 There is some good news about this year, though. Surprisingly, we have not reached 100 degrees yet. The last time Dallas went this long before hitting 100 was in 2007, which resulted in five days over 100 degrees in August. To add salt to the wound, the last time we went a whole year without hitting 100 degrees was in 1973.
Here's hoping 2019 takes it easy on us. But let's be honest, climate change is laughing at our optimism as we publish this.
In the meantime, distract yourself from humanity's imminent, climate-induced downfall with this list of things to do in Dallas this week.
Friday
Third Eye Blind & Jimmy Eat World at The Pavilion at Toyota Music Factory 
This is the late-'90s/early-'00s nostalgia co-headline bill to end all late-'90s/early-'00s nostalgia co-headline bills. Ra Ra Riot opens, because we need to throw in some mid-'00s college radio nostalgia into the mix as well. — Garrett Gravley
Slightly Stoopid at The Bomb Factory
We already made a joke about Sublime three weeks ago. To make a joke about Slightly Stoopid would count as double jeopardy. — GG
August Burns Red and Silverstein at House of Blues
Two giants in the early '00s metalcore/post-hardcore scene embark on a co-headline tour to celebrate the 10-year anniversary of the former's third studio album, Constellations. Silent Planet opens. — GG
John Leguizamo at Winspear Opera House
History class can be both ridiculously funny and informative, especially when told by John Leguizamo, the actor and comedian best known for his work in Moulin Rouge and John Wick. — Travis McMillan
Sunny Sweeney at Mama Tried
Sunny Sweeney has had 3 singles hit the Texas Country charts and has a sunny disposition to match her name. — TM
Woodscott at Three Links (Day 1)
At this point, it seems like Woodstock 50 isn't happening any time soon (the set list sucked anyway). No worries, though, because Three Links and Easy Sliders is celebrating the 50th anniversary of Woodstock with tribute acts of Metallica, Janis Joplin, Rage Against The Machine, Jimi Hendrix and more. — Stephanie Salas-Vega
94.5 The Edge 30th Birthday at Lee Harvey's
Celebrate The Edge's birthday party with host Tim DeLaughter of Tripping Daisy, tribute acts to The Smiths, Ramones and OMD and past Edge DJs. — SSV
Gabby's World & Bellows at Tranist Izkina
The former is the project of singer-songwriter Gabrielle Smith, formerly known as Eskimeaux. The latter is one of many projects that is spearheaded by Felix Walworth. — GG
Robert DeLong at Trees
This Bothell, Washington-based electronic artist enjoyed a moment of airplay earlier this decade, but is still releasing music via Glassnote after all these years. He will embark on this run in support of his October 2018 EP titled See You In the Future. — GG
Ben Kweller at Shippping and Receiving
Following a near-death experience, good ol' North Texas native Ben Kweller had to take some time off the grid to recover. Earlier this year, he made an unexpected, albeit welcome comeback by playing a warmup show of sorts at Club Dada, and now he will make an appearance in Panther City. — GG
Night Moves at Ruins
It's unknown if this Minneapolis electronic duo named themselves after the Bob Seger song of the same name, but they sure don't sound like it. — GG
Bob Schneider at Kessler Theater
Bob Schneider is more than just one of Austin's most celebrated musicians. He also writes poetry and displays his art in galleries around Austin. — SSV
Liza Anne at The Rustic
Liza Anne released her first album The Colder Months when she was a 19-year-old college student. Now, the folk singer-songwriter from Georgia is "Fine But Dying." Her 2018 album talks about mental illness, with tracks like "Panic Attack" and "Paranoia," and wanting to be understood. — SSV
Doug Burns and Mañana Cowboy at Dan's Silverleaf
The Denton-based folk singer-songwriter played several gigs at open mics, churches and coffee shops around DFW before fronting the rock band The Lonelies. Burns has released four albums since his transition to a solo career in 2003. Mañana Cowboy is a psych/rock quartet from Fort Worth that are very Yo La Tengo. — SSV
Grady Spencer and the Work at The Blue Light Dallas
This Fort Worth blues/country band claims to be a blue collar band making blue collar music for a blue collar world. Whatever that means. — SSV
We Were Promised Jetpacks at Club Dada
The Scottish rock band that has been furiously demanding jetpacks since 2003 will be touring to celebrate the 10-year anniversary of their debut album, These Four Walls. — GG
Cleon Edwards at The Common Table
Celon Edwards has worked as a drummer for Erykah Badu as well as The Gritz Band, and now he's adding now his own group called the HungryJaxx to his resume. — TM
The Mullens at Division Brewing
The Mullens formed as a band in 1994 and they have played all over the world. No relation to NBA Hall of Famer Chris Mullin, it's even spelled differently. — TM
Rob Baird at The Post
Fort Worth native Rob Baird is returning to the metroplex to promote his newest album, After All. —TM
Throttle at Stereo Live!
Throttle is a young up and coming DJ from Australia that loves disco and seeks to bring it into the modern era dance scene by mixing it and making it more current to the times. — TM
Saturday
Papa Roach at South Side Ballroom
What's your favorite Papa Roach song to slam a Monster Energy drink and bang your head to? — GG
Unruly Citizens ft. Future, Juice Wrld & Yella Beezy at Ford Center Frisco
The only thing more exciting about this lineup, is that there is a new episode of "Hot Ones" featuring Juice Wrld that dropped today. — TM
Jordan Whitmore at Fred's Texas Cafe
Jordan Whitmore is more than just a pretty face — she is a talented musician that has been a finalist at the John Lennon songwriting contest. — TM
S-Ankh Rasa at The Common Table
S-Ankh Rasa is originally from Senegal but he has been playing jazz and impacting the music scene here in the U.S. as a composer and saxophonist. — TM
Wild Natives with Ritchy Flo
Inspired by Billie Eilish and The Weeknd this new Dallas based female duo blend hip hop and synth. — TM
Beck and Cage the Elephant at Dos Equis Pavilion
Co-headlining tours like this just don't happen often. You don't want to miss the chance to see these two Grammy-winning acts share one stage. — Jessika Hardy
Woodscott at Three Links (Day 2)
Listen, it's a long set list — of course there's a a day 2. — SSV
Well? — TM
MNDSGN at RBC
MNDSGN's last two albums are called Snax and Snaxx, respectively. What are the odds the next album title gets censored? — TM
Manic Focus at Lizard Lounge
Trying to focus on any one thing at the Lizard Lounge seems like challenge on its own. — TM
Kevin Fowler at Lava Cantina
Conservation is so important to Texas native Kevin Fowler that he has been made one of the faces "Take Care of Texas" campaign, promoting environmental education and the state parks. — TM
Spotlights at Double Wide 
Brooklyn husband-and-wife duo Mario and Sarah Quintero form the doom-gaze outfit Spotlights. If Failure, Godflesh, Smashing Pumpkins and Boris appeal to you, you might want to check them out. — GG
Nic Armstrong and The Thieves at Twilite Lounge
I am assuming Nic Armstrong is a Robin Hood figure and performes in green tights and the thieves are his merry men. I could be wrong though. There's only one way to find out. — TM
Luna Luna at Harvest House
These indie darlings just sold out Deep Ellum Art Co., so I don't think I need to do much more convincing here. — TM
The Red Pears at The Foundry
The Red Pears claim to bring everything to the table, except for the table itself. So unless you plan to hose them for a dinner party, you're in for a good time. — TM
Wild Natives with Ritchy Flo
Inspired by Billie Eilish and The Weeknd, this new Dallas-based female duo blend hip hop and synth. — TM
Shake Russell at Kessler Theater
Shake Russell is a Dallas native that was recently inducted into the Texas Songwriter's Hall of Fame. Michael Hearne and special guest Gary Nicholson open the show. — TM
Trisha Paytas at Granada Theater
Trisha Paytas is probably most famous for her time on YouTube and reality tv shows, but she has apparently decided to venture into the music industry. This has to be a dumpster fire, right? — TM
Light the Fire at Trees
Dallas band Light the Fire has released their third full length album earlier this year called Compassion in Unlikely Places. I guess you might say "it's lit." — TM
Sunday
Think No Think Backyard on the Bell (Denton)
Hailed as "noisy and powerful," this three-piece rock band doesn't have us hesitating to check out their set supported by The Infamists and The Bloomers. — TM
Miss May I & The Word Alive at Gas Monkey Bar N' Grill
Metalcore band Miss May I is finally returning to Dallas, and bringing its melodic version of metal to the metroplex with it. — TM
Telethon at Andy's Bar (Denton)
This power pop-punk from Milwaukee leads a punk-heavy lineup featuring New Heroes, Better Now and New Science Project. — TM
The Dialers at Three Links
The Dialers phoned its friends Dog Company and Responsible Johnny for the final stop of its Texas Tour — TM