Make Damn Sure With Taking Back Sunday, Watch A Football Game With The Ying Yang Twins And Open Your Diary For Breaking Benjamin. Plus More!
On Thursday, we mentioned Angels & Airwaves being in town over the weekend before talking about a pretty cool mental health initiative AVA frontman Tom DeLonge's former band Blink 182 was taking part in. (We really didn't mean any shade in doing so!)
Well, DeLonge got the last laugh by granting our wishes and dusting off a few Blink songs for fans at the House of Blues on Saturday. After recently performing a few early blink classics in other cities, the UFO-truther chose Dallas to add even more to Angels & Airwaves' set, with a medley of "I miss you","Reckless Abandon","Wishing Well", "There Is", and "Aliens Exist."
We're not overcome with nostalgia, you are.
Um, Tom DeLonge rejoin Blink 182 challenge!
Anyway, you can mask your tears with the excitement you feel after looking over this list of things to do in town this weekend. — Alec Spicer
Monday
Paul Cauthen at Good Records
Paul Cauthen just released his most honest album yet titled Room 41. There's probably not a better, intimate space to hear it for the first time in than Good Records, either. — AS
Band of Skulls at Trees
Earlier this year, the English rock band dropped a pretty dope music video for the song "Love Is All You Love,"  before subsequently releasing its album of the same name. — Garrett Gravley
Ying Yang Twins at Lava Cantina
This is a New Orleans Saints watch party followed by a Ying Yang Twins show. Aren't they from Atlanta? — AS
Cloud Rat at Double Wide
Bands with names like Pissrupt, Cognizant and Imperial Slaughter open the show. Doesn't get more metal than that. — Stephanie Salas-Vega
Tuesday
Bleached at Club Dada
Sisters Jennifer and Jessica Clavin (no relation to disgraced folk punk veteran Chris Clavin) formed Los Angeles punk band Bleached in 2011, following the split of their garage rock band Mika Miko. Ever since their formation, they have toured with the likes of Against Me! and Paramore, and have signed to famed indie label Dead Oceans. Their third full-length, Don't You Think You've Had Enough was released in July. — GG
Phony PPL at House of Blues
Phony PPL R playing the HOB Monday nite. Neo-soul str8 from BKLYN. — Daniel Valdez
Man with a Mission at Canton Hall
This Japanese rock band wears wolf masks during its shows. It has also collaborated with Fall Out Boy's Patrick Stump on a single and performed the opening theme song to Inuyashiki. — GG
Breaking Benjamin at Dos Equis Pavilion
This is a 2000s radio rock smorgasbord with a lineup including Chevelle and Three Days Grace. The spirit of 102.1 (THE EDGE) lives on. — DV

Virtual Reality Game Night at Braindead Brewing
The main attraction of the night's games is the VR odyssey "Drunken Bar Fight," in which you can throw beer bottles and pool cues at unlucky bar hoppers until you get arrested. Granted, you could do the same thing IRL, but the consequences are a lot less expensive here. — DV
Wednesday
Grayscale at Club Dada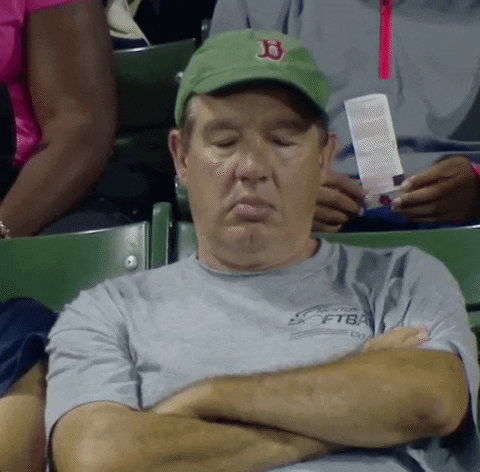 — GG
Tropical Fuck Storm at Three Links
Profane Aussie punks take Dallas. Worth attending both for their name and their acidic punk-blues. — DV
Negative Gemini at Modern Art Museum of Fort Worth
Bittersweet dreamy house pairs surprisingly well with the Modern's Jenny Holzer and Cy Twombly pieces on display. — DV
Art Sessions: Stencils & Spirits at Deep Ellum Art Co.
Stencils, spray paint and suds! You might not be the next Basquiat, but the drink specials might help ease the pain. — DV

Thursday
Texas Open Pickleball Championships
This pickleball championship is a nonprofit organization aimed to promote the growth of pickleball in DFW. What's pickleball? It's a paddle sport and a combination of tennis, badminton and table tennis. Hopefully one day we'll see it in the olympics, but until then Dallas is your only chance. — SSV
Deadmau5 & CUBE at South Side Ballroom
Didn't the game streaming platform Twitch cancel Deadmau5 earlier this year? — AS
Whitney at Canton Hall
Sir Elton John has interviewed this band and is a self-professed fan. You think you're better than Elton John? — GG
Taking Back Sunday at Texas Live
There's no time like the present to re-live your middle school emo phase. For $150, you can get a VIP package with an "exclusive Taking Back Sunday backpack," perfect for any extra Fueled By Ramen buttons you have laying around. — DV
Alejandro Sanz at The Pavilion at Toyota Music Factory
It's the Spanish pop superstar's first DFW date in fifteen years. 17 Latin Grammys can't be wrong. — DV 
Nicole Byer at Addison Improv
Standup comic, host of the addictive Netflix competition series "Nailed It!" and source of of many go-to reaction gifs, Nicole Byer is truly a renaissance woman. Thursday marks the beginning of her three-day stint at the Improv this week. — DV
Taproom Trivia: The Office at Three Nations Brewing Co.
Why not test your knowledge of your Tinder date's favorite show. — DV
Cover photo via Hopeless Records.