We Repeatedly Sent Out A Survey Asking All Nine Candidates For Dallas Mayor To Answer A Series Of Questions Focused On Young Dallas Voters. Three Responded.
Listen: We here at Central Track will not pretend as if we are authorities on Dallas politics. We absolutely dabble in such coverage from time to time, sure; but to act as if we are squarely focused on the topic would be a lie.
Of course, it'd be a lie just the same to act as if anyone in Dallas really cares all that much about city politics, either. Even with early-voting turnouts substantially up from the 2015 Dallas mayoral race's early returns, it's likely that way fewer than 10 percent of eligible voters in the City of Dallas will place a ballot in this year's municipal elections.
Those are some paltry and embarrassing predictions — figures that, frankly, all nine of the candidates in this year's field should've been actively and collectively working toward improving upon in their campaigns in the run up to this year's actual election date of Saturday, May 4.
Recent history has shown us that perhaps the easiest way to goose up turnouts and voting bases is to engage an otherwise marginalized voting base and inspire them to get involved. President Donald Trump did this in the 2016 presidential election, convincing otherwise ignored blue-collar voters in the rust belt to his cause. And, perhaps more pertinently considering Dallas' now-longstanding position as a strong blue region, President Barack Obama was able to pull out his own first presidential campaign victory in 2008 by focusing on the youth voting block that has traditionally been as apathetic as any when it comes to actually casting their votes.
With no more than 70,000 Dallasites likely to cast a vote by the time the first round of this year's mayoral race is decided (it's almost a guarantee at this point that none of the candidates will receive more than 50 percent of the vote, forcing the two highest vote-getters into a subsequent runoff, one-on-one campaign and election), you'd certainly think that Dallas' mayoral candidates would jump at the chance to plead their case to Dallas' historically apathetic youth voting block — especially if doing so required less than, say, 30 minutes of their time.
Alas, you'd think wrong.
Over the course of the last few weeks of the campaign, we sent each of the nine candidates for Dallas mayor no fewer than three emails very kindly requesting that they fill out a questionnaire we'd compiled in the name of the Dallas millennial voting block. Of those nine candidates, only four acknowledged receipt of our emails (we won't count Rep. Eric Johnson' out-of-office replies as responses), and only three took the time to fill out our whopping eight-question survey.
Later on in this post, we will share the responses we got from the three mayoral candidates who participated in our survey.
First, though, we'd like to address another point. We can't ignore it, even if addressing it very much runs the risk of us acting even more like caricatures of our own brand than usual and jumping to conclusions as we are so often wont to do here on this site.
In our eyes, it's pretty simple: No matter what the six candidates who chose not to participate in our survey stand for, or whatever it is they believe in (real estate, business recruitment, public transportation, what have you), it's pretty clear to us that none of these six stand for — nor especially care about — the future of the city for Dallas' millennial culture.
In simpler terms, the following candidates do not care about young Dallasites:
Mike Ablon
Rep. Eric Johnson
Alyson Kennedy
Lynn McBee
Regina Montoya
Jason Villaba
We can say this for a few reasons:
Every metric we have confirms to us that our long-stated goal of targeting Dallas citizens between the ages of 18 and 35 with our coverage of the city's culture has been successful, and the fact that we have been able to operate for so long under these guidelines (almost seven and a half years!) further confirms that young Dallasites are more active and in tune with the city than most outside of our own offices are willing to admit.
Our emails to the candidates (or whoever it is they pay to work their email inboxes for them) repeatedly pointed this out, even going so far as to provide these candidates with raw data and numbers that proved that participating in our survey (which we estimated would take no more than 30 minutes to complete) would gain each candidate a direct audience with this block through our platform.
As stated above, most of these candidates didn't even deign our inquiries dignified enough to require a response — a real shame considering that just a couple hundred votes here or there could end up determining who is and isn't elevated to an eventual runoff campaign.
For what it's worth, members of longtime Park Cities resident, philanthropist and biochemist Lynn McBee's campaign did indeed reply to a couple of our emails, expressing interest in and intentions to compete our survey, while thanking us for our patience and good humor throughout the process. However, her answers failed to arrive prior to our stated deadline for submissions last week, and our offers to provide additional time for McBee to complete the survey, given her stated interest, failed to result in any eventual participation.
That all out of the way, let's focus on the positive, and the three candidates who do appear to value Dallas millennial votes, at least by way of their participation in our survey. Those candidates are:
Albert Black
Scott Griggs
Miguel Solis
In the space below, we will share these three candidates' responses to our truly frightening and intimidating survey.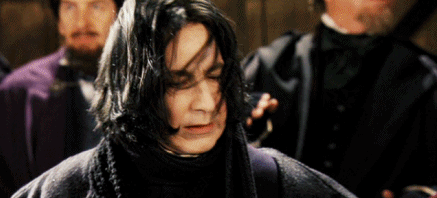 Name: Albert Black
Age: 59
Dallas neighborhood you call home: Kessler Park
What is your Myers-Briggs personality type? ISTJ. [Editor's Note: According to this chart, Black's Harry Potter franchise equivalent is Severus Snape.]
What's your zodiac sign? Leo
What's your favorite place for tacos in Dallas? Gonzalez Restaurant.
In your opinion, is Lil Nas X's "Old Town Road" a country song? Yes.
In 150 or fewer words, why do you think you are the right choice for voters 35 years old or younger? I humbly offer my experience as proof that anything is possible if you believe in Dallas. I grew up in the segregated Frazier Courts public housing projects, and went on to become the Chairman of the Dallas Housing Authority, working for safer and more affordable housing for every family. I worked as a cook at Baylor Hospital as a young man, and went on to become the first African-American Chairman of the Board for the Baylor Hospital System, where I established a diabetes and wellness center right back in my childhood neighborhood, Frazier Courts. I championed efforts at Paul Quinn College, Baylor University and Texas Southern University to make college more affordable and accessible for lower income and minority students. I am running for mayor to keep our community safe, create jobs by investing in local business, expand affordable housing, and increase access to healthcare – for all of us.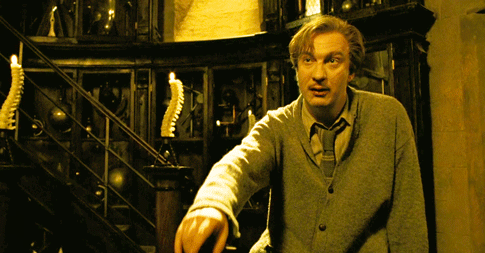 Name: Scott Griggs
Age: 44
Dallas neighborhood you call home: Oak Cliff
What is your Myers-Briggs personality type? INFJ. [Editor's Note: According to this chart, Griggs' Harry Potter franchise equivalent is Remus Lupin.]
What's your zodiac sign? Sagittarius.
What's your favorite place for tacos in Dallas? Taquiero.
In your opinion, is Lil Nas X's "Old Town Road" a country song? No?
In 150 or fewer words, why do you think you are the right choice for voters 35 years old or younger? My record of service at City Hall demonstrates my dedication to affordable housing, accountability and transparency, the arts, and quality of life. I am a champion for a bike-friendly Dallas, and passionate about multi-modal transportation. My endorsements include Local 23 and AFL-CIO labor unions, The Dallas Firefighters Association, Dallas Green Alliance, Dallas Gay and Lesbian Alliance, and Our Revolution of Dallas, among others. My experience and record for the City of Dallas is unmatched by my opponents, and makes me uniquely qualified to lead our city as its next mayor. Word is bond.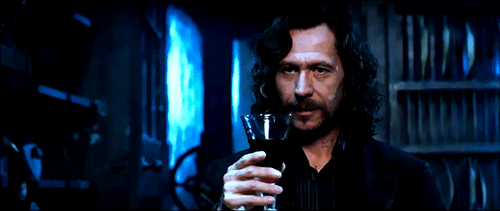 Name: Miguel Solis
Age: 32
Dallas neighborhood you call home: Knox-Henderson
What is your Myers-Briggs personality type? ENFP. [Editor's Note: According to this chart, Solis' Harry Potter franchise equivalent is Sirius Black.]
What's your zodiac sign? I am a Taurus, my rising sign is a Capricorn, and my moon sign is a Leo.
What's your favorite place for tacos in Dallas? El Come Taco. My typical order is: two Jose's tacos, two lengua tacos and a pineapple Jarritos.
In your opinion, is Lil Nas X's "Old Town Road" a country song? No, it sounds like crap (country-rap).
In 150 or fewer words, why do you think you are the right choice for voters 35 years old or younger? Tennyson once wrote, "What shall I be at fifty, should nature keep me alive, if I find the world so bitter, when I am but twenty-five." I am a 32 year-old Dallasite with the experience necessary to tackle the issues of our time today, not later. Our generation must lead now because the decisions being made today are going to impact us down the road whether we like it or not. Our next mayor must have an eye on the future when it comes to the quality of our schools, housing affordability, multi-modal transportation that puts a premium on walkability/biking and less on cars, jobs that pay good wages, and public safety-these are the issues our generation cares about and the issues we demand action on today. I'm ready to be the leader that addresses these challenges with bold, new ideas that give us the city we deserve.
Election day is Saturday, May 4. Find your polling place here.