A Nonprofit Is Exposing Problematic Facebook Posts Shared By Cops Across The Country. Here Are Some Of The Craziest Ones They Found From Dallas Officers.
Update at 1:14 p.m. on January 31, 2020: Nearly seven months after Plain View Project first published its database of social media posts by Dallas police officers — among posts from eight other U.S. cities' police departments — the Dallas Police Department has "disciplined" 13 officers, and continues to investigate two more cases. What "discipline" means is still unclear, although, in contrast, the Philadelphia Police Department fired 13 officers for racist and generally offensive social media posts in July.
"Every action by a Dallas Police Officer impacts our relationships with our entire community. It is imperative that we operate with the highest level of ethics and integrity to ensure that the public is confident in the legitimacy of who we are as a law enforcement agency," DPD Chief Renee Hall said in a statement.
Update at 1:42 p.m. on July 8, 2019: 25 Dallas police officers are now under internal investigation, with four of them on administrative leave after officials found their social media posts violated the department's code of conduct. Names of the officers involved have not been released.
Update at 6:18 p.m. on June 6, 2019: The Associated Press reports this afternoon that, following the publication of the Plain View Project's below-detailed database, numerous law enforcement agencies around the country are launching internal reviews into the social media behavior of their officers. Per the AP's report, the Dallas Police Department is among the agencies investigating whether its officers have violated any stated online behavior policies.
Original story follows.
* * * * *
A new online portal called the Plain View Project allows users to search an in-depth database of eyebrow-raising, publicly shared Facebook posts that it has collected while observing the social media behaviors of police in eight different U.S. cities — including current and former officers who work for the Dallas Police Department.
A collaborative article produced last week by nonprofit journalism entity Injustice Watch and Buzzfeed highlighted the Plain View Project's efforts — including the fact that the search filters it employs can get pretty specific. Not only can you search for officers by the city they work, but you can also search for keywords such as "animals" or "savages." The results of these searches are even more enlightening: They show users the name, the badge number and even the salary of the officer who pops up in the results.
We decided to scroll through a collection of posts from DPD officers — and found (among other curious shares) recurring instances of Islamophobic and Confederate Flag memes being shared, as well as a troubling number of posts gloating about the ability to shoot people as part of their job.
"Good!" one DPD officer shared with an article headlined "Teen Shot While Playing Knockout Game." (The article no longer exists.)
Below, let's take a look at some of the more shameful posts we found from DPD cops on Plain View Project's database.

Um, is "getting paid to shoot" part of the job description?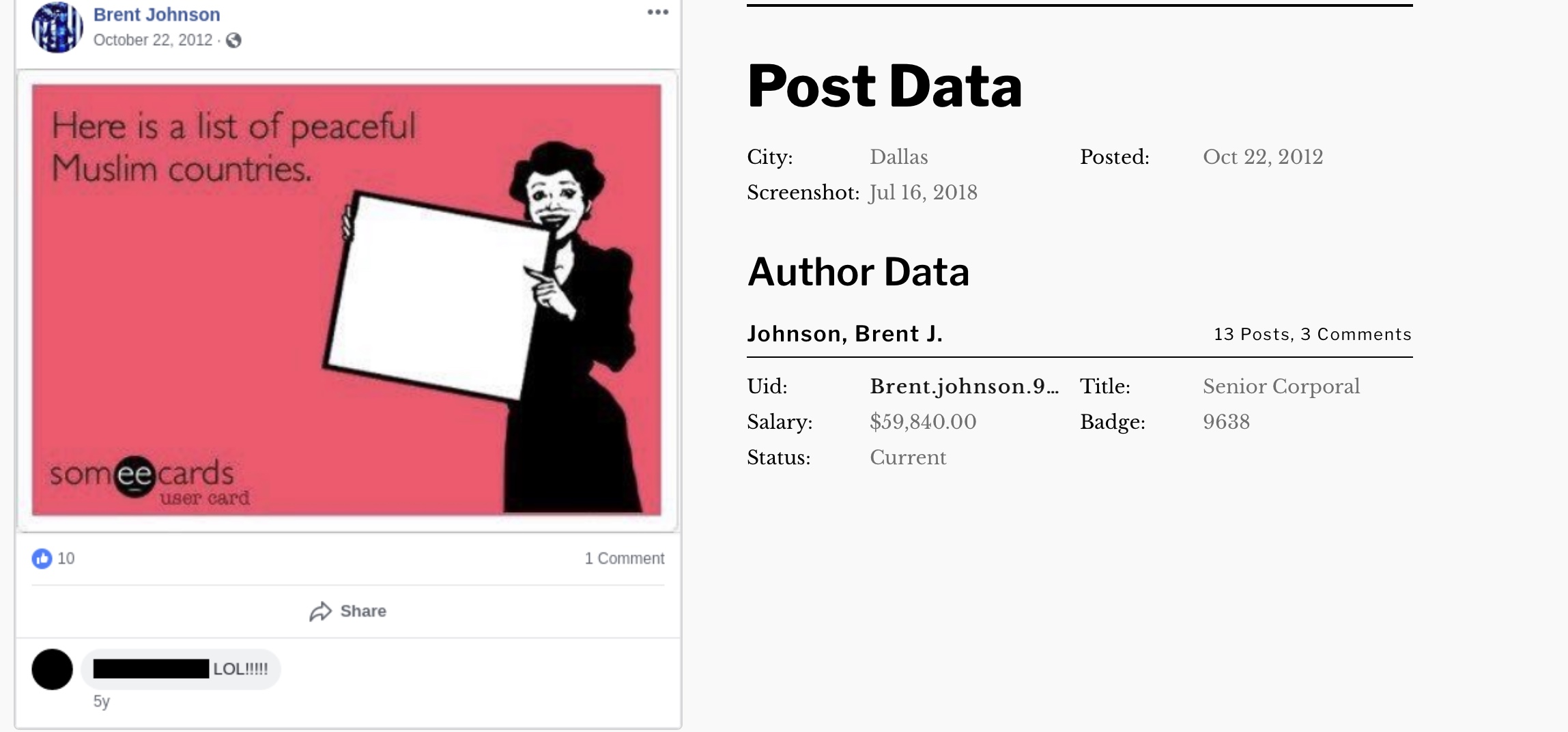 Well, this one speaks for itself, obviously.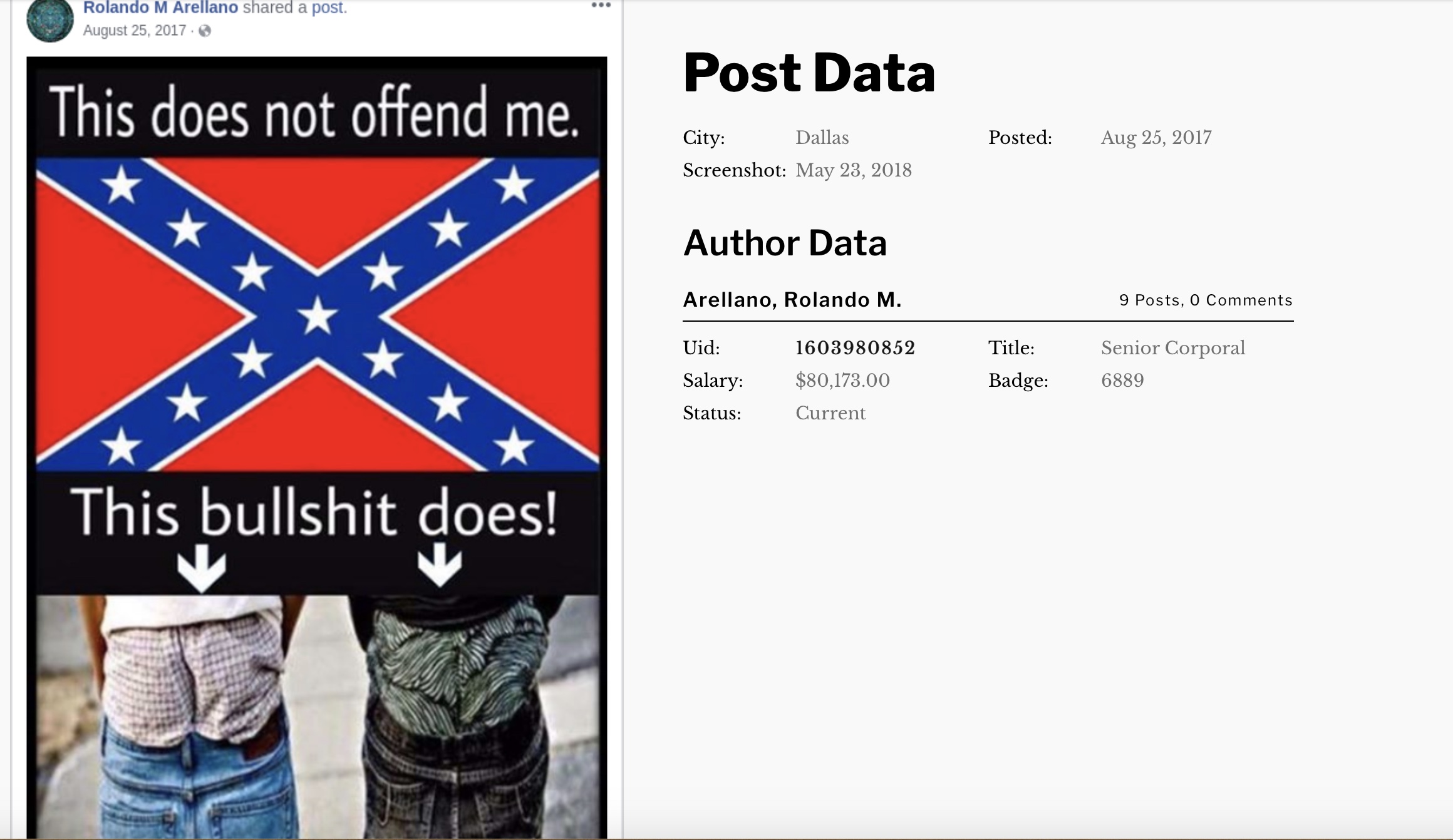 This one obviously has nothing to do with race.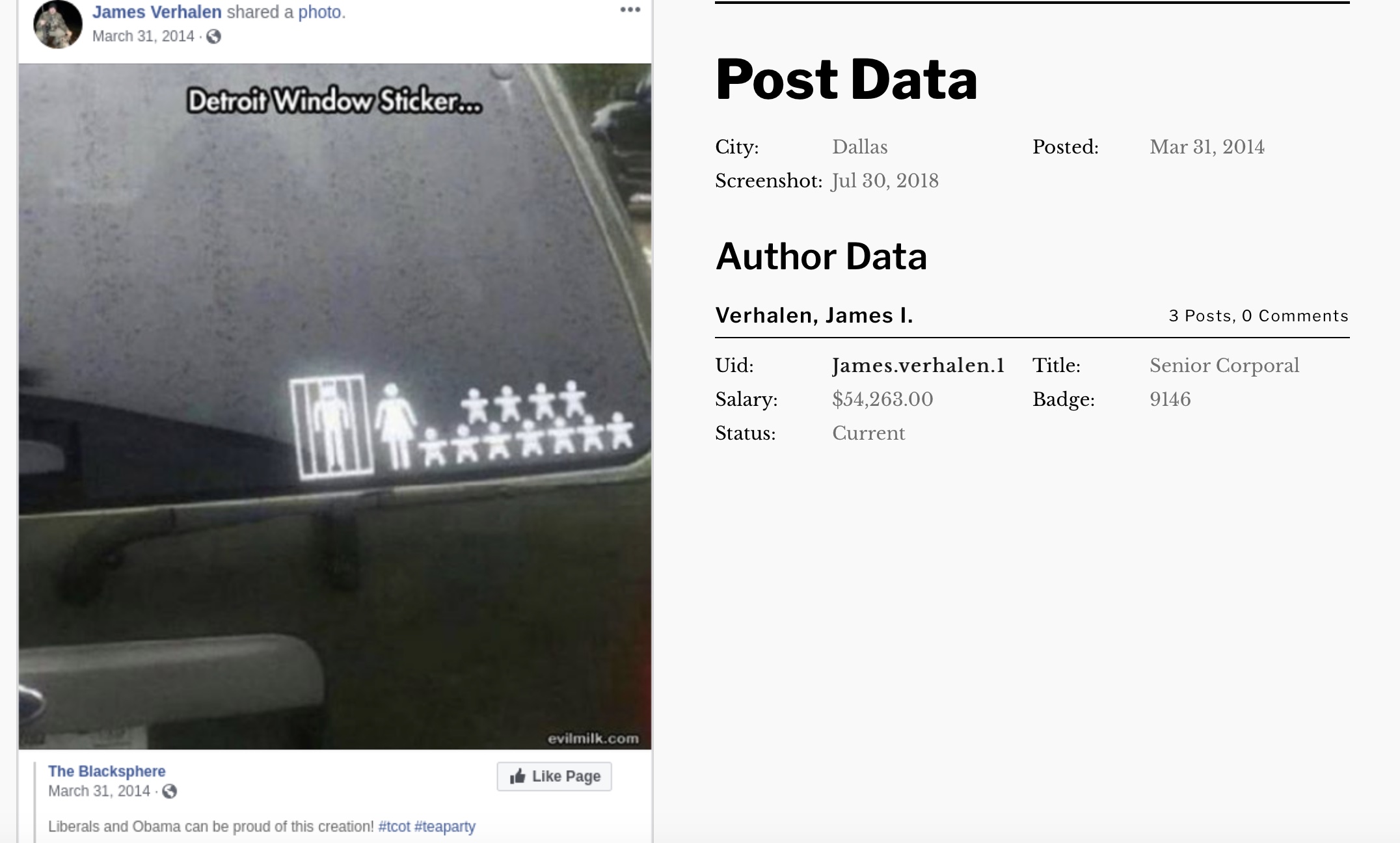 Hmmmmm.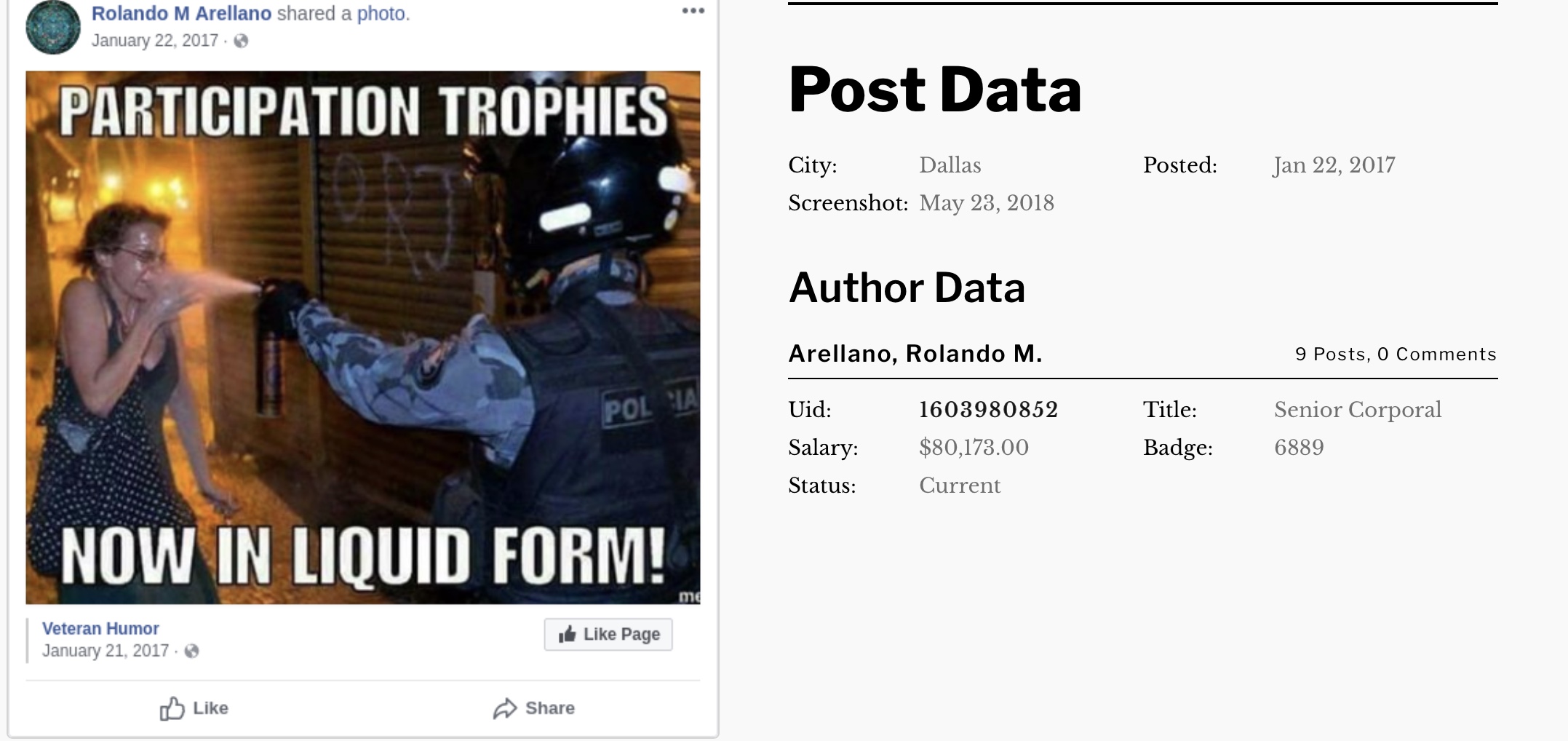 A participation trophy for protesting?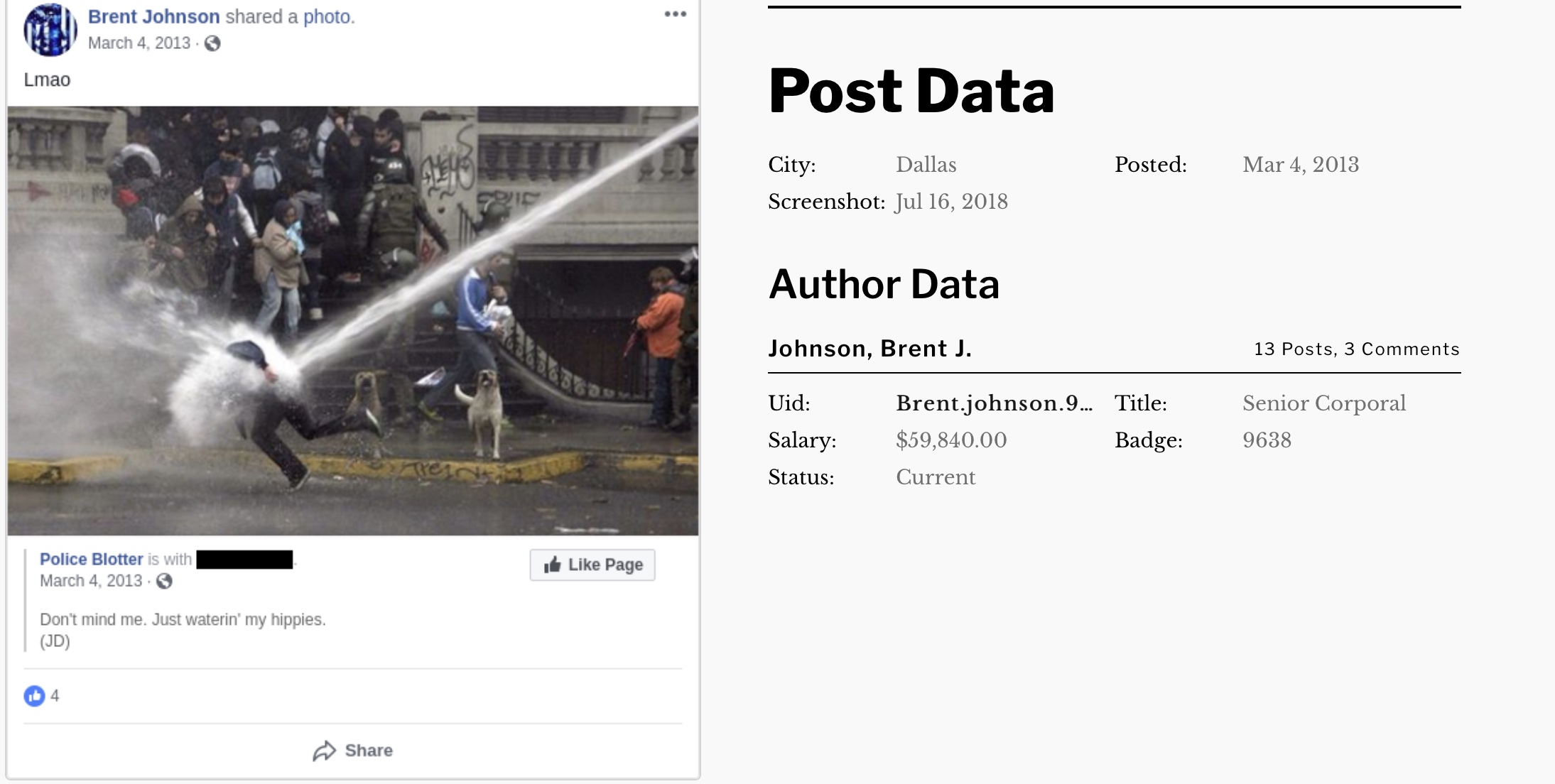 We do mind, is the thing.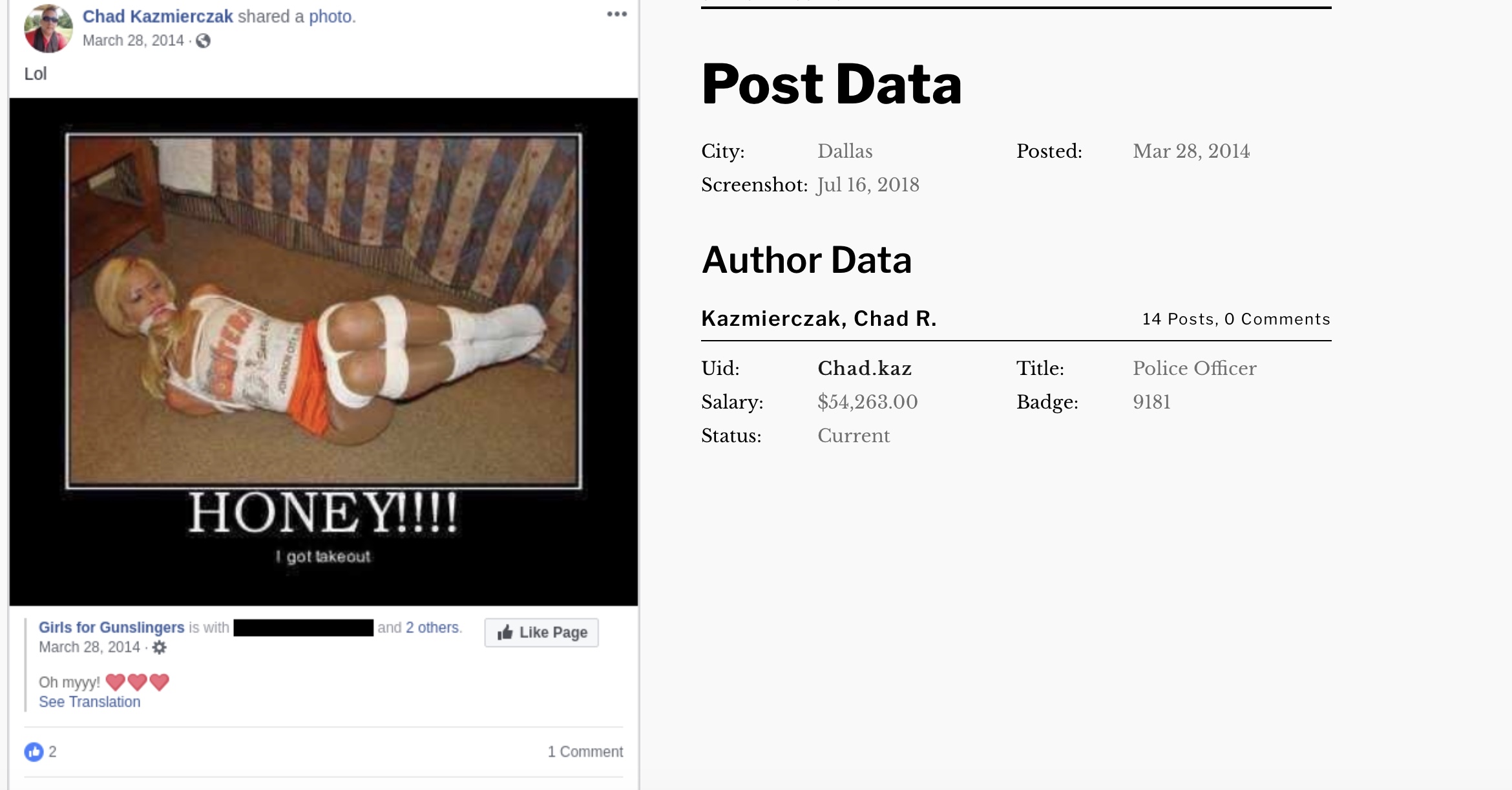 What's funny about this? Cannibalism?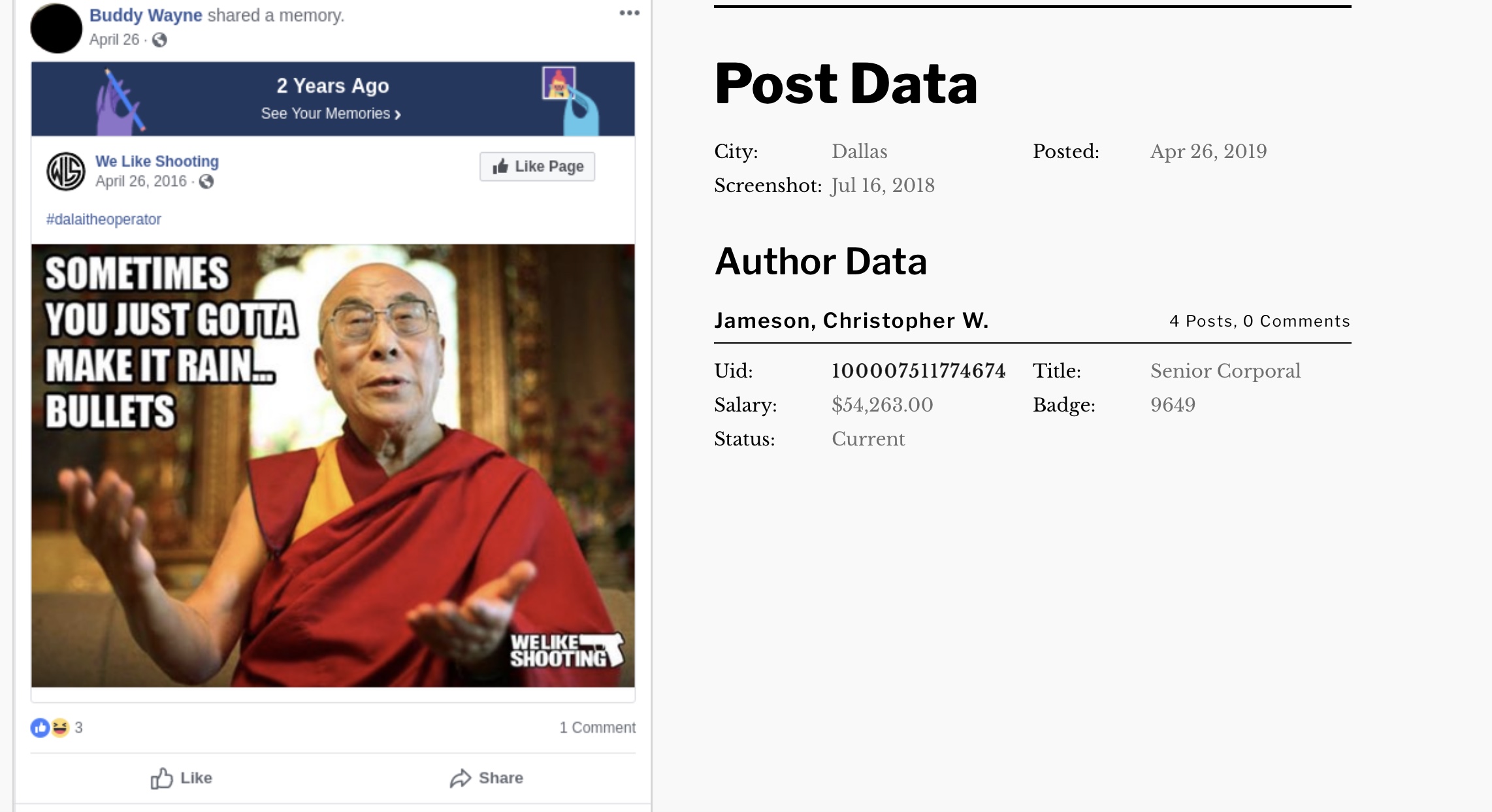 We'll bet our salary against this officer's that this is not a real Dalai Lama quote.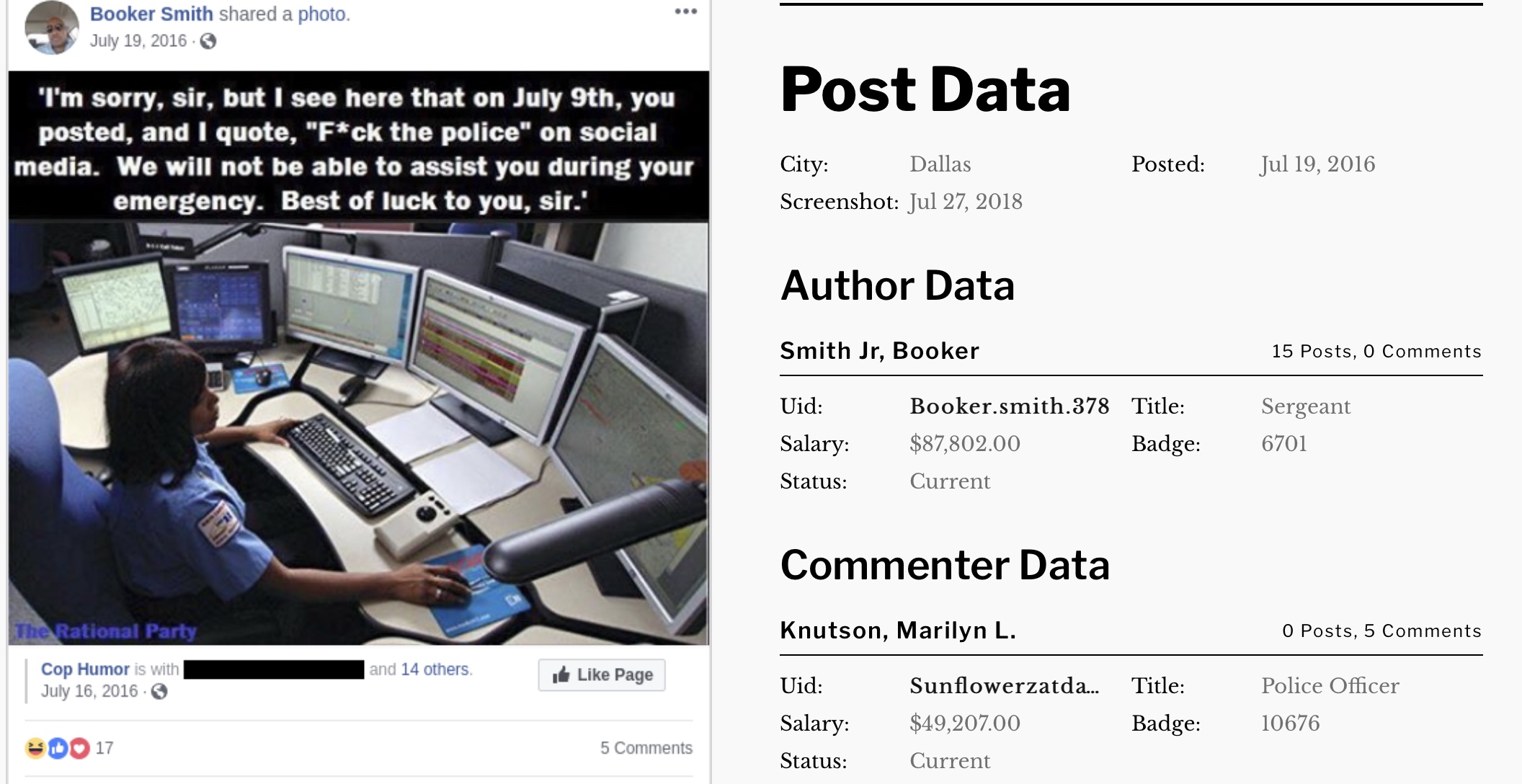 Good to know that only certain people are deemed worth of police protection!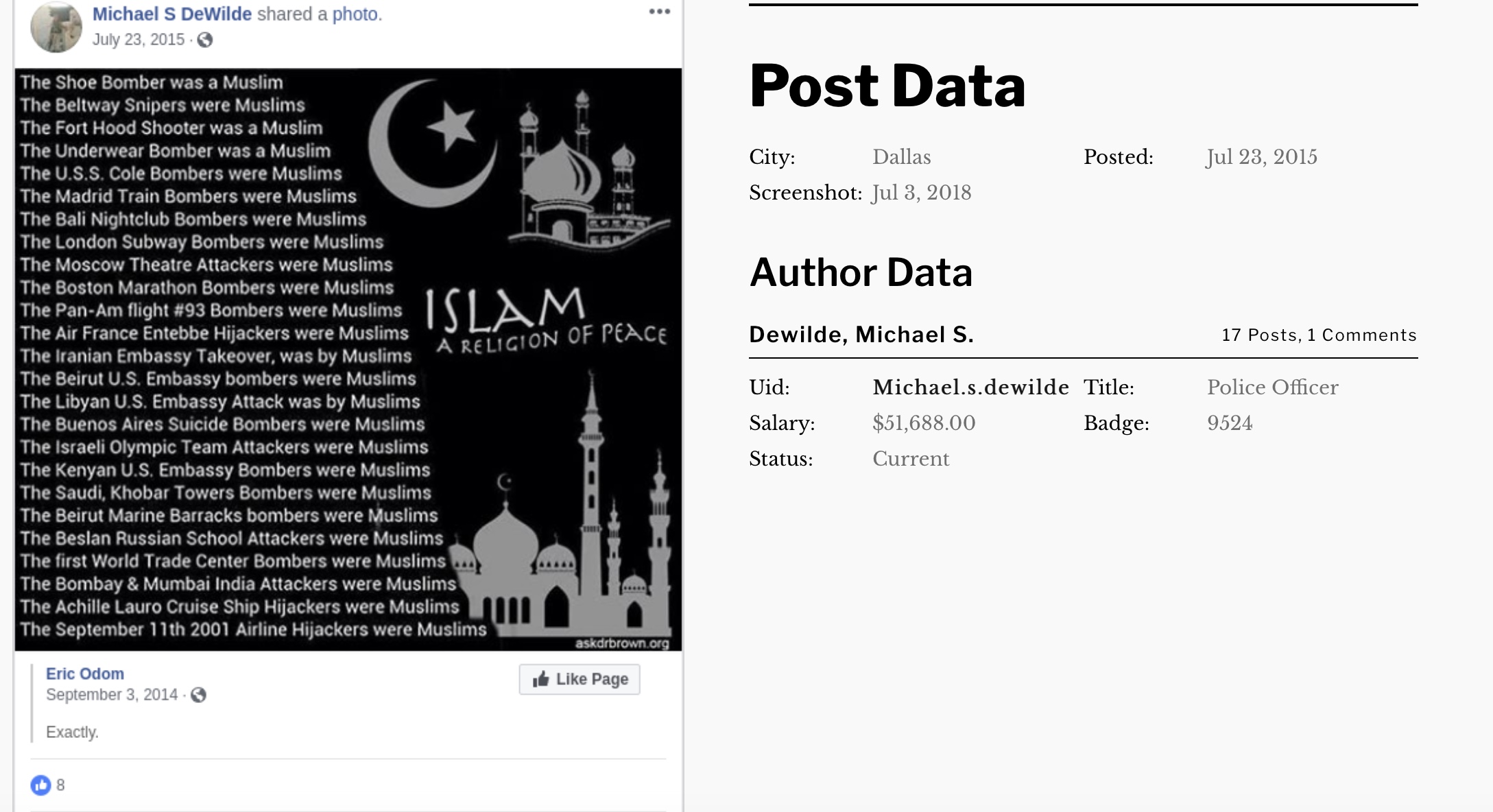 Oh, just some anti-Muslim propaganda on the timeline, nbd!
(Hat tip.)
Correction: An earlier version of this story indicated that Injustice Watch was behind the database of problematic social media posts from police. Along with Buzzfeed, Injustice Watch merely reported on the Plain View Project, an effort launched by Philadelphia lawyer Emily Baker-White. We regret the error.