Two SMU Fraternities Are Joining Forces To Throw A Pretty Racist Party at Gilley's.
Maybe you've seen the movie, Dear White People, maybe you haven't.
Either way, here's a quick rundown of the movie: It centers on race relations at a fictional Ivy League school that come to a head at a racist Halloween party that doesn't just encourage blackface, but basically demands it.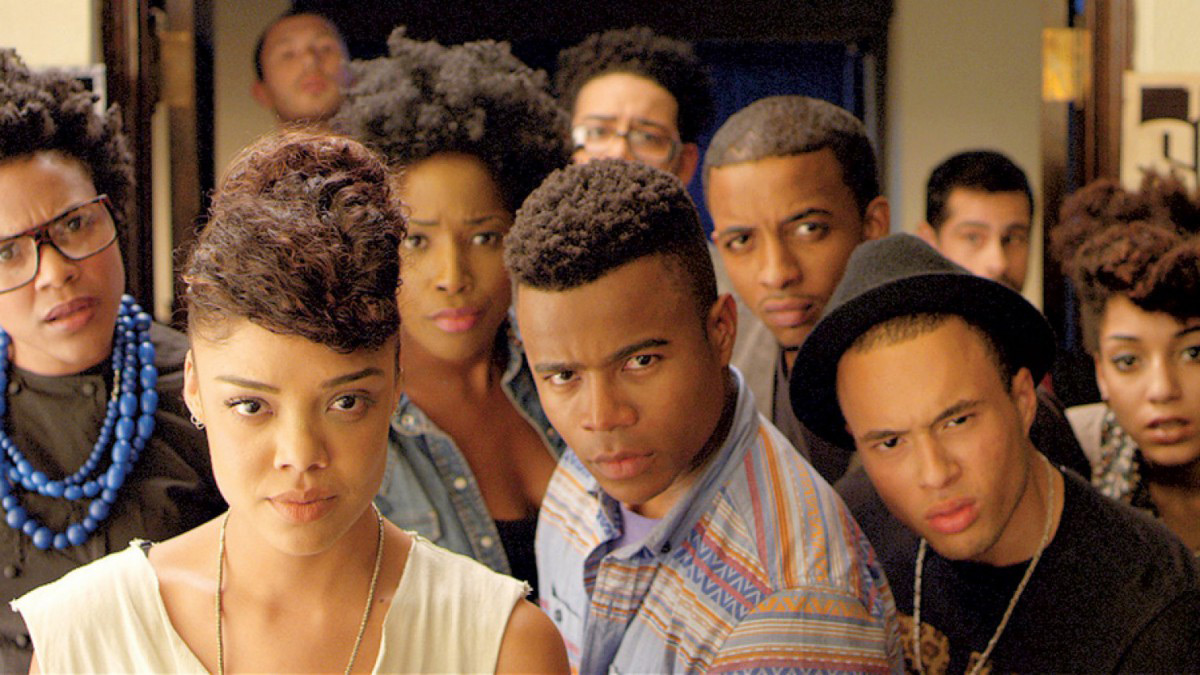 The plot is inspired by real-life incidents, too, because life is stranger and more racist than fiction.
Speaking of fictional Ivy League schools, two fraternities at Southern Methodist University are now banding together to try their hand at throwing a party that, while not outright calling for blackface, sure seems to encourage just-as-offensive stereotypes.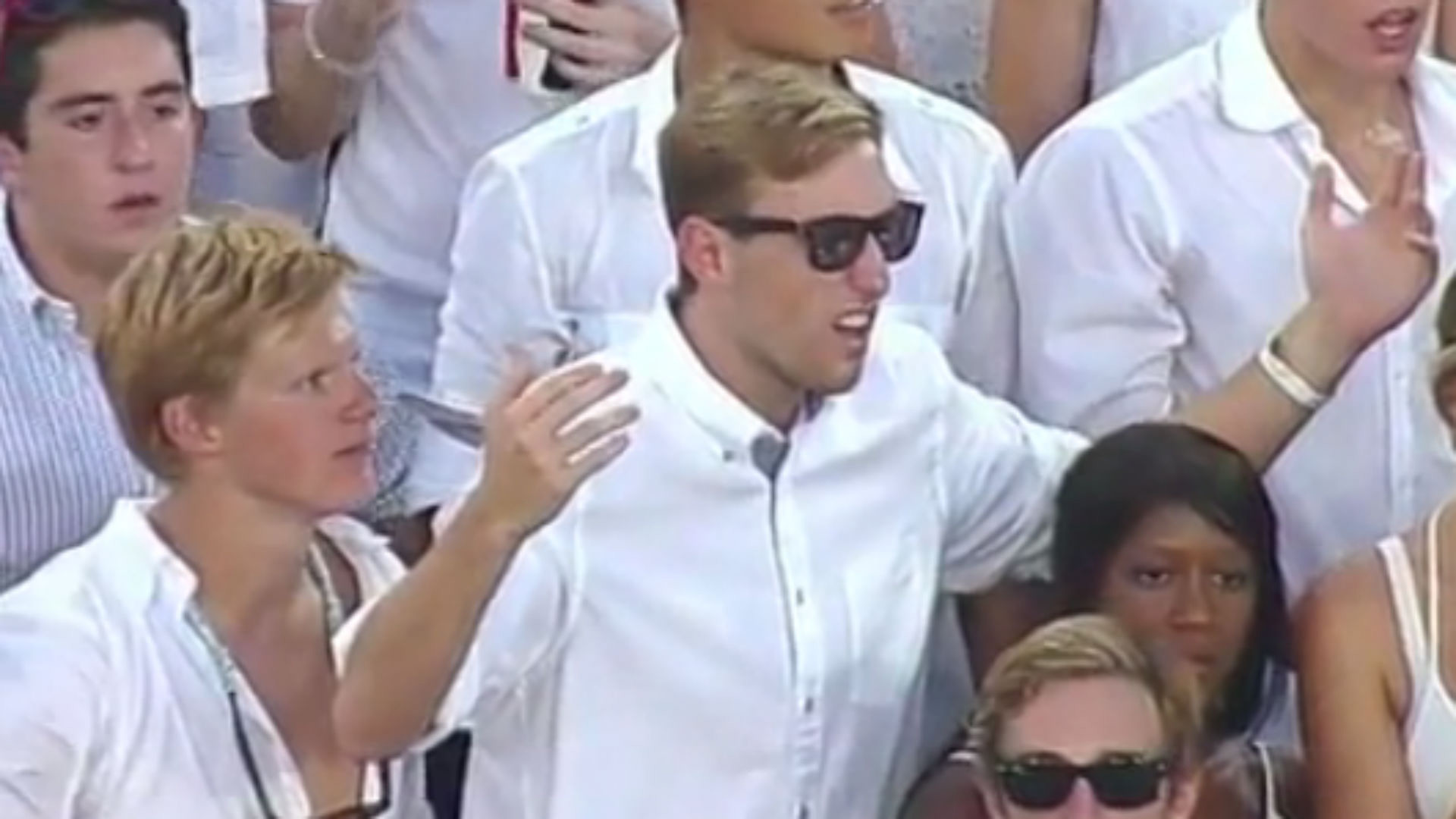 Alpha Epsilon Pi (commonly referred to as AEPi) and Pi Ki Alpha (otherwise known as PIKE) are throwing a neat little event called "AEPIKE Ice Age" at Gilley's next month.
What's this soiree's theme, you ask? We'll let the bros tell it via the Facebook event page:
Ladies and Gents,

The fine gentlemen of AEPI and PIKE are joining forces in order to accomplish one righteous mutual goal; to throw the most savage banger in SMU history. We brought together Dallas's best venue, dopest DJs, and most legendary artist just for you. So dig out your bling, throwback jerseys, and tall tees because this party is going to be lit!

Tickets will be rolling out soon. 100% of the profits will be donated. This is an open SMU event. Please feel free to send out invites to any of your friends.
It's. Going. Dine.
Except, no, it's not. Come on. This is in no way in good taste. At all. What are these kids thinking?
As for the proceeds that they promise will be going to a charity? May we suggest the United Negro College Fund?
Update at 4:24 p.m.: The Facebook invite has now been edited. The name "Ice Age" has been removed. So, too, have the above photos and description. Just for reference, though, here's a screenshot of what that description once looked like: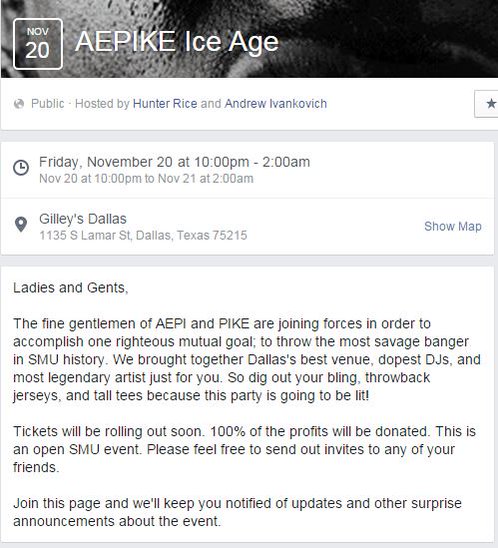 Update on October 29, 2015, at 2:58 p.m.: SMU president R. Gerald Turner has released a statement denouncing the party and indicating that it has been called off, but other racially insensitive issues at the school this week seem to point toward greater issues regarding race on campus.