Under New Corporate Food and Beverage Director Jacob Weaver's Watch, Hotel ZaZa's Restaurant Is More Inviting Than Ever For Us Common Folk.
Welcome to The Quickie, our series featuring a short 'n' sweet, quick 'n' dirty interview with a local small business owner, chef or creator.
As Dallas hotels go, Hotel ZaZa might just be the most "Dallas" of them all.
I mean, from rom its bustling social see-and-be-seen scene out by the lush pool to its sexy interior and themed suites boasting stripper poles, how much more Dallas could it get?
Well, significantly more so, turns out. After ZaZa's Dragonfly restaurant kind of lost its way in recent years, newly appointed corporate director of food and beverage chef Jacob Weaver has found helped it regain its footing, re-configuring its menu to be less chef-driven and more customer-driven. How so? Well, he's expanded the hours of food service, lowered the prices and, in general, made everything more approachable.
In other words: Dude's killing it, and helping ZaZa regain its position as one of Dallas' most "Dallas" spots.
Interestingly, he's doing so as ZaZa's overall footprint expands. The brand is currently plotting its fourth hotel, this one coming in Austin to follow in the footsteps of the two its roster down in Houston and its original location here in town.
With all that going on, we recently sat down with Weaver over crab cakes and ahi tacos to talk about what he's been doing — and why.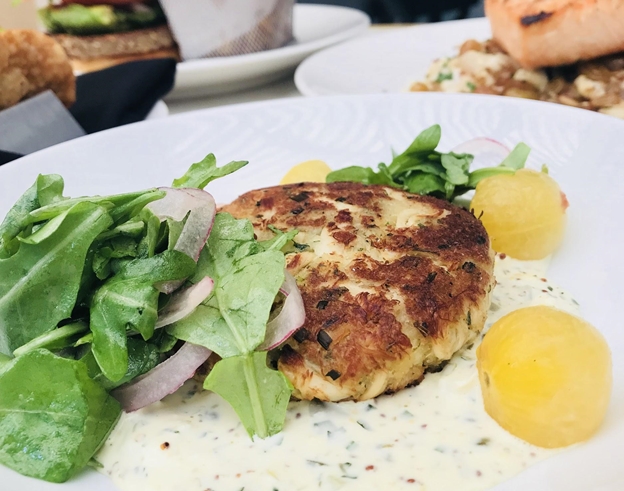 Tell me about your background — specifically the chefs who have influenced you and the types of cuisines you like to cook.
I've been cooking since I was 16 years old, and had exposure to the industry before that by way of my uncle, Paul, who was a chef and restaurant owner in the Corpus Christi area. I've been fortunate to work in and run a wide variety of kitchens and establishments from a 38-seat wine bar to a 300-seat Italian restaurant. I've been a private chef for the owner of one of the USA's largest home builders and I've been a chef at the Whole Foods Market flagship store in Austin. I have been lucky throughout my career to work with a wide range of amazing chefs, each of them I've taken something from. I guess if I had to pick a few chefs who influenced me the most it would be those who helped mold me very early on – Sam Dickey, Will Packwood and Zack Northcutt. A chef by the name of Mark Morales, who I worked with at Whole Foods, played the biggest role in teaching me how to be a chef when it comes to managing people and managing the business.
What do you think most needed changing at ZaZa?
While there was nothing that absolutely had to change in terms of anything being bad or wrong, I do think there was a need to take a step back and think about who we serve on a daily basis and why they choose us. We decided we needed to reel it in a bit on the chef-driven model and focus on what our guests truly want from us, which to me is familiar and intuitive dining.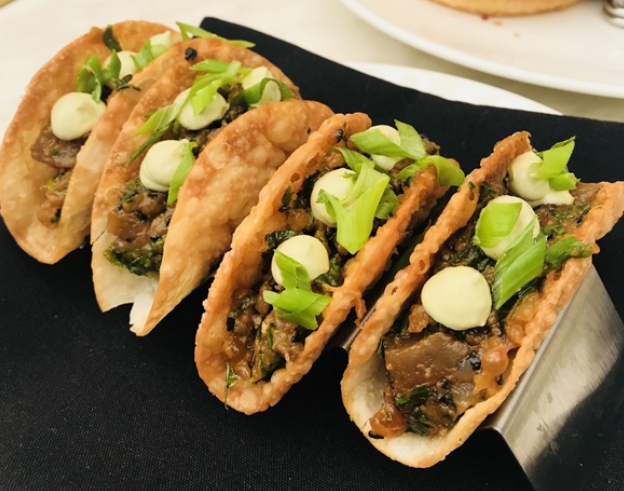 As far as being more consumer-driven, what does that kind of approachability mean to you?
Familiarity and comfortability in the menu selections and good hospitality can make us more approachable. Intuitive service that anticipates the guests needs, and each member of our team embodying a service-oriented mindset are all things that make us more approachable. Considering that we serve a wide range of cultures and backgrounds it is important that our food and beverage programs are easy to digest no matter who we are serving. At the same time, we want to keep it fun and interesting.
What do you wish you could make everyone try on the new menu?
It's so tough to choose! We do a really good job with seafood. I highly recommend the Gulf Blue Crab Cake, Blackened Red Snapper on Dirty Risotto and you can't go wrong with a simple, well-executed Lobster Roll.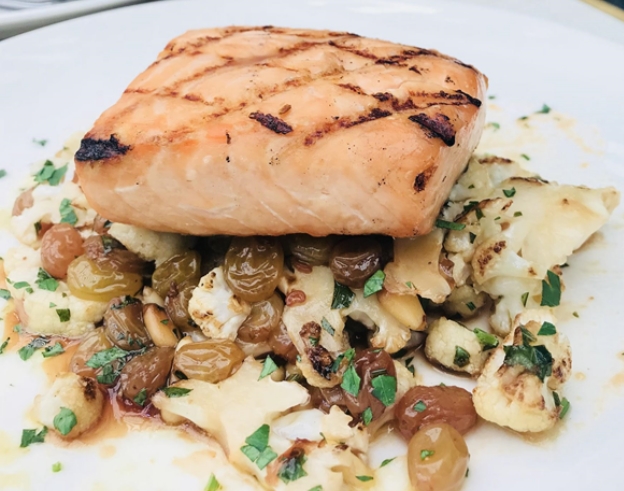 How does the new-look ZaZa in Dallas compare to the Houston and the upcoming Austin locations?
Each one of our properties is unique. Dallas is the first, the one that started everything, so I think it's extra special. It's genuinely charming with a great night life and pool scene. Houston Museum District is dark and sultry, loaded with tons of super cool, eclectic touches. The building is over 90 years old, and I describe it as the definition of magnificent. The restaurant is larger than our others and busy, busy. Houston Memorial City is young, modern and lively, and has a much brighter feeling to it with some really fun design details and a heavy bar presence. As for Austin, while we are keeping most of the details under wraps for now, I can tell you, as with all of our hotels and food and beverage programs, it will be unique to Austin and will perfectly match the Austin vibe. We are all really excited about opening in Austin. After living there for the last 15 years, I know ZaZa and Austin will be a perfect match.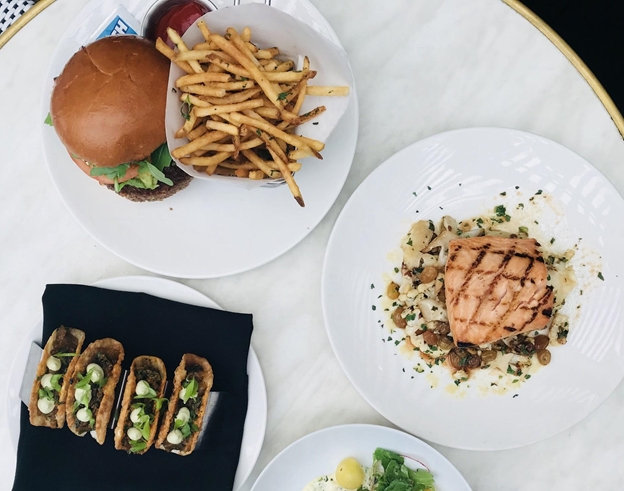 Who's on your team now and what are they each contributing?
We've got a truly talented team of chefs and managers in each of our properties. Dan Landsberg is the chef in Dallas and contributes greatly to the food program overall. Louis Kerans is the Director of Outlet Operations in Dallas and specializes in cocktail development — many of the recipes used throughout the company are his creation. Alex Aland is the General Manager of Hotel ZaZa Dallas — he actually has a food and beverage background, so he brings an incredible amount of knowledge, especially pertaining to spirits. The collection of spirits in Dallas, curated by Alex, is absolutely incredible.
Of all those incredible spirits, what's your drink of choice?
I'm a lover of all spirits, though my favorite drink of all time may be a Daiquiri No. 1 made with Plantation Pineapple Rum.
All photos by foodbitch.