Austin Favorite JuiceLand Comes To Dallas, Affinity For Dad-Jokes And Healthy Eating In Tow.
Ask around for things to do on a trip to Austin, and you'll more than likely be encouraged to make a stop at JuiceLand. But Dallas fans of the eclectic juice bar don't have to wait for festival season pilgrimages to get their fix any longer now that JuiceLand's officially opened its first Dallas location.
"All the folks that have come to Austin, and come to one of my shops, and have fallen in love with the JuiceLand menu and vibe, now they can get it anytime they want," says owner Matt Shook. "I'm also excited to have people come in that have never experienced JuiceLand see that it can be a fun place to kick it."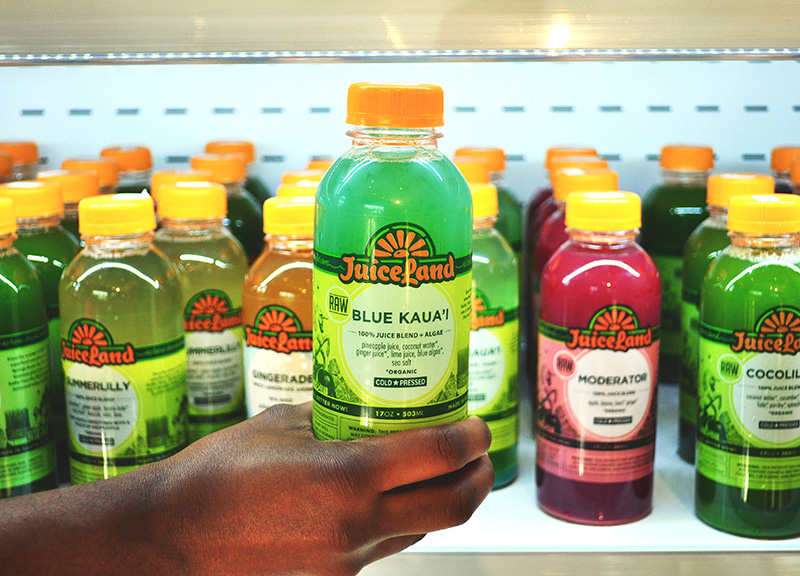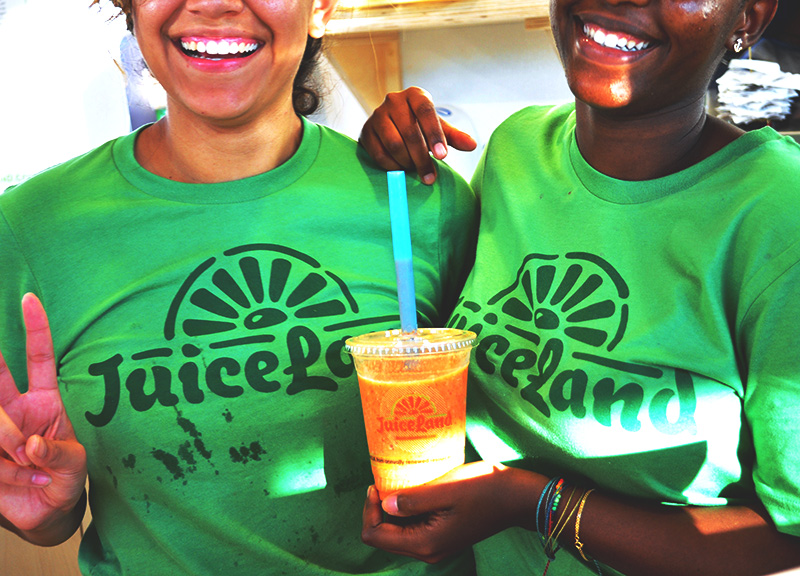 For those unfamiliar with the brand, JuiceLand is a more playful take on the juice bar concept, where a vast array of fruits, veggies, spices, other natural ingredients and unique names come together like a well-timed punchline.
"We just like puns," says Shook. "We think that the search for a good pun is a
worthwhile venture. But our number one goal is healthy and delicious [fare]. We just try to serve that healthy and delicious with a side of fun."
Drink names range anywhere from dad-like jokes, such as the Xtra Holla Pain Yo! made with jalapeños and habañeros, to obscure music references like the Soul Boulder, named after a rare soul compilation by DJ Matthew Africa, or the Big Dada shot, an energy-fueling shot of yerba maté and B vitamins inspired by the underground British hip-hop label.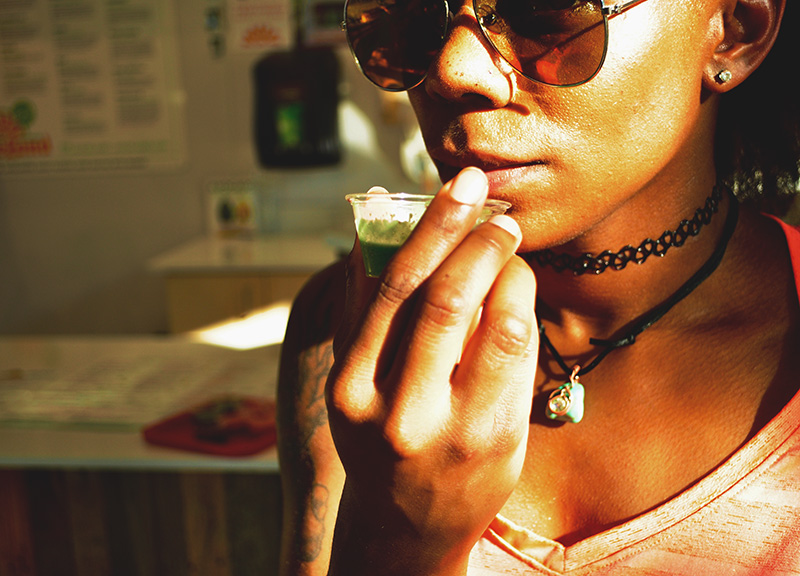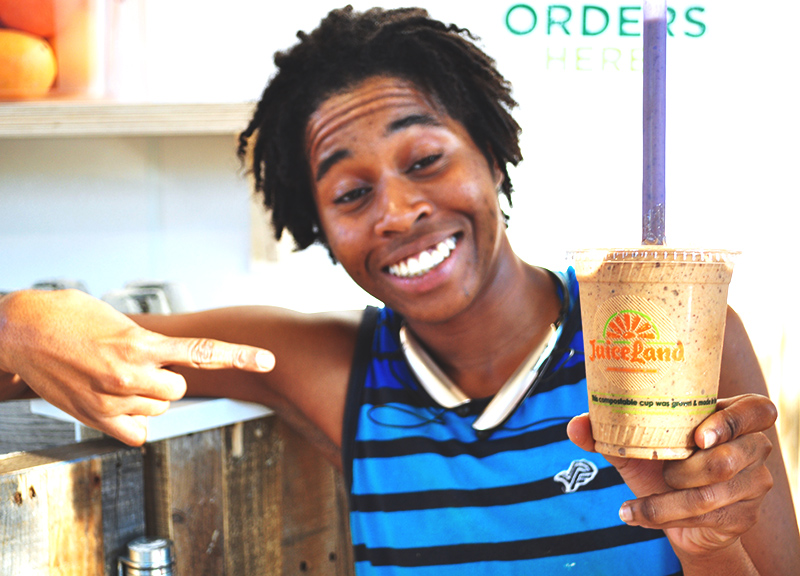 In addition to an already large selection recipes, the ability to customize each drink makes the menu possibilities almost endless.
"Honestly, so many of the long-time staff members have come up with the drinks, so experimentation with the staff and experimentation with the customers — it's like trial and error," says Shook. "There are just infinite combinations. We pick the best combinations and put them on the menu, but we're amazed that everyday someone comes up with something new."
Aside from its health benefits, JuiceLand maintains a strong presence within the local music culture of Austin, and aims to establish itself as a supporter of the Dallas music scene too. Add in a curated playlist and free video games for customers, and the Sylvan Thirty location of JuiceLand provides customers with a full-circle experience.
Says Shook: "JuiceLand is a bar for people that want to be healthy."