Monkey King's Banana Stand Is Always Money.
When news hit that Deep Ellum's Monkey King Noodle Company would be moving down the street to a bigger location, that reveal was met with excitement. But there was the lingering question of what would happen in the original location — after all, the wood-clad, walk-up stand where the Monkey King noodle house made its name is a pretty cool space.
Thankfully, though, it didn't take long for owners to announce that the space would stay within the family and be re-purposed into a dessert-only offshoot called the Monkey King Banana Stand.
Originally, MKNC co-owner Andrew Chen tells us, his idea for the first Monkey King location was for it to be a dessert stand, actually. So there's just something about the new-old place's re-branding that feels right.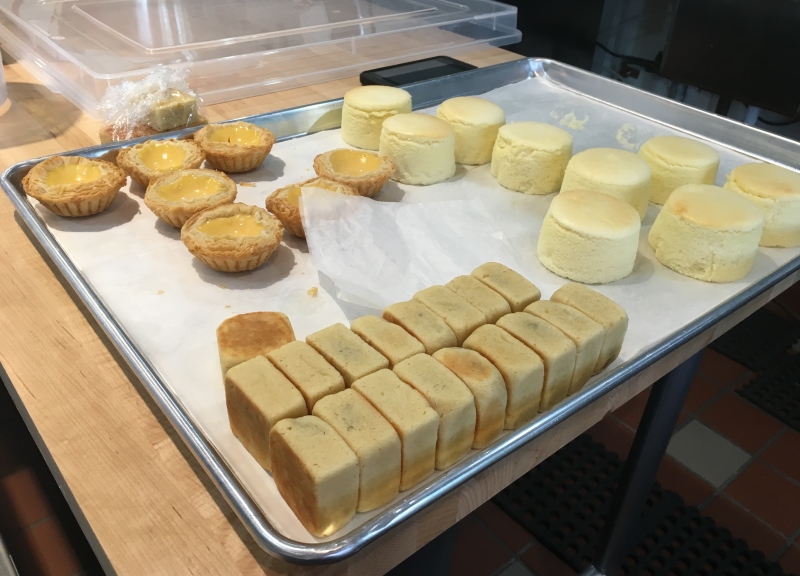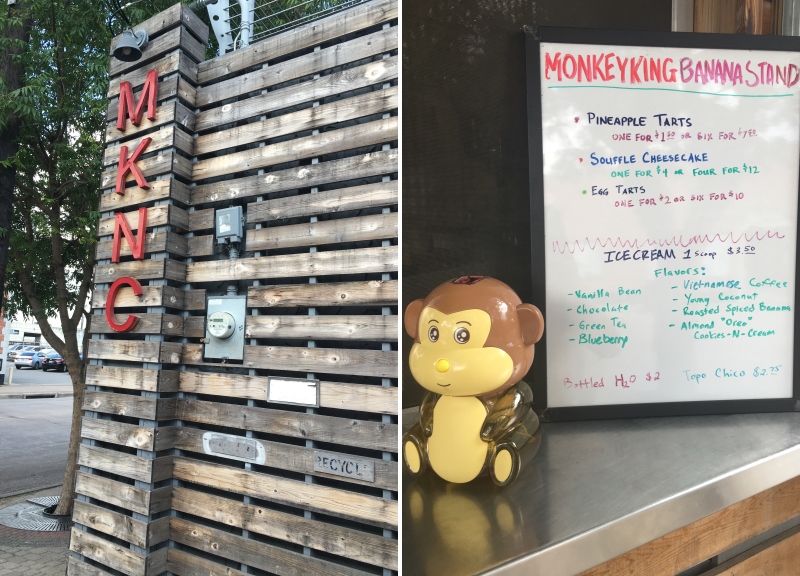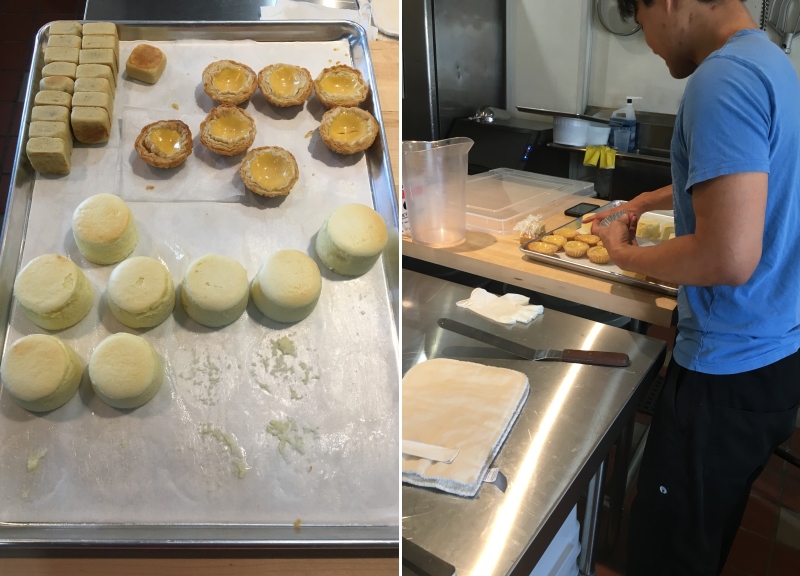 Since opening on August 31, the Banana Stand has been serving ice cream and Asian-inspired desserts. The menu currently boats three pastries, including a soufflé cheesecake, as well as egg and pineapple tarts, along with a menu of five mainstay ice cream flavors (vanilla, chocolate, spiced banana, green tea and Vietnamese coffee) as well as three rotators for a total of eight flavors.
The pastries are the brainchild of Cuong Vo, who developed the recipes over a six-month period to ensure his recipes as authentic as possible. The egg tart is a classic Chinese treat, while the pineapple rooted version has Taiwanese roots, and the cheesecake has Japanese origins.
Going to the stand on any given weekend is an exercise of chance and patience as a lot of the menu items tend to quickly sell out. Cuong tells us that's by design: "I only make enough to last the night. These pastries can last for another day but, honestly, they taste better when they're fresh."
Sampling a few of the pastries right out of the oven, it's easy to see what he means. The egg tart comes out with a thin flaky crust and is warm and surprisingly sweet.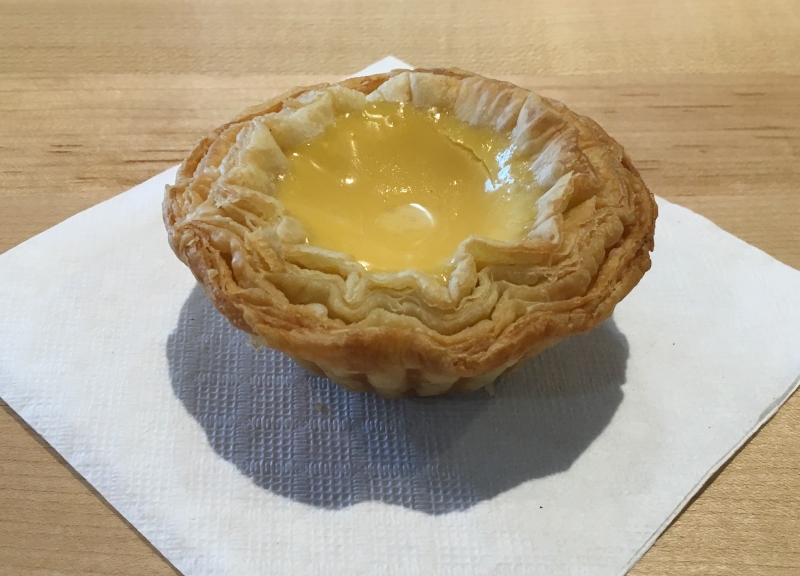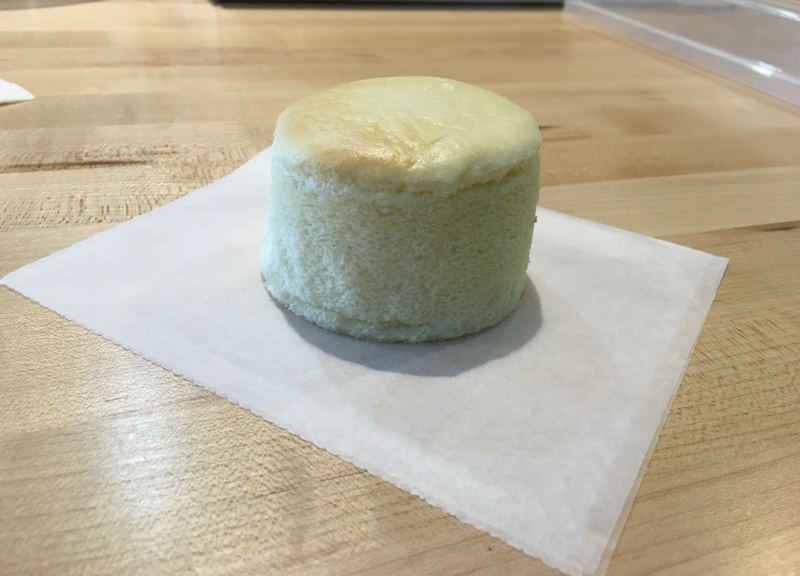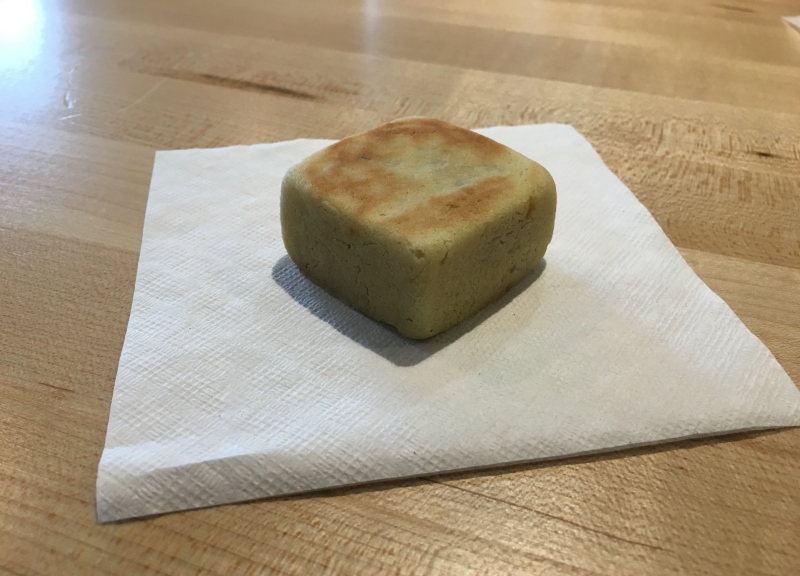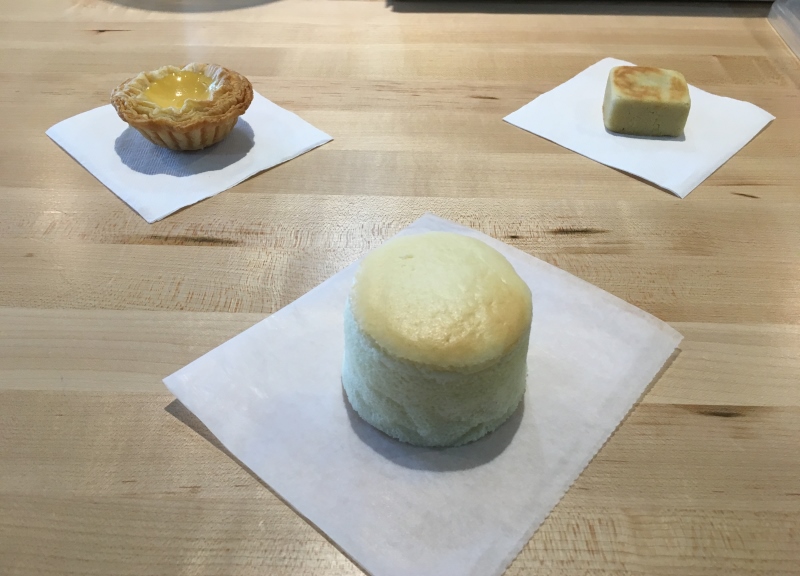 The ice cream flavors, meanwhile, offer a little something for everyone. Though it should be mentioned that none of the flavors are overwhelmingly sweet, the green tea and Vietnamese coffee flavors were surprisingly subdued, making them easy to scarf down during a hot afternoon.
Despite the fixed items in the menu, Cuong still wants to change it up as the seasons turn. For instance, was able to give us a very early sneak peek of some possible future desserts which include cheesecake souffles covered in dark and white chocolate sold as a "black and white" pair decorated with "spider webs." Also potentially in the works are a pumpkin cheesecake and a pear/ginger galette for the fall.
It's great to see a place like this pop up in the neighborhood. It adds some variety to the exposed-brick and craft-cocktail places that continue to open around Deep Ellum.
Plus, who doesn't want a delicious treat in between shows or drinks?