Katie Shops At Home Depot And Rocks Tom Ford.
Name: Katie Menzer.
Age: "Do I really have to say?"
Found: Dallas Museum of Art's Lady Gaga costume contest.
Describe your style: "I'm weird and pink!"
What are you wearing? "It's handmade, all by myself. I got everything from Home Depot, really. It's just packaging supplies I made into a dress. Oh, my shoes are from a consignment shop. And my glasses are from Neiman Marcus, but they're Tom Ford."
Who inspires your sense of fashion? "Heidi Klum, Alice + Olivia, Isaac Mizrahi."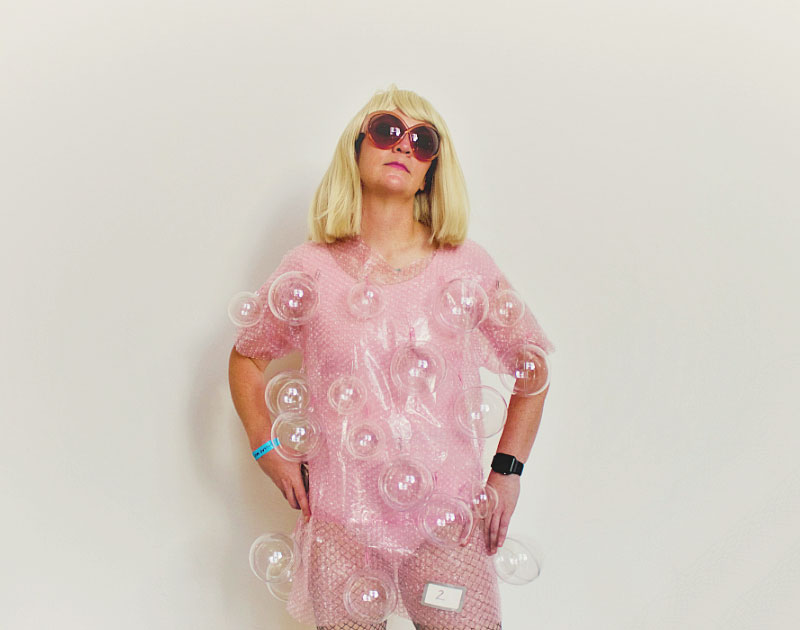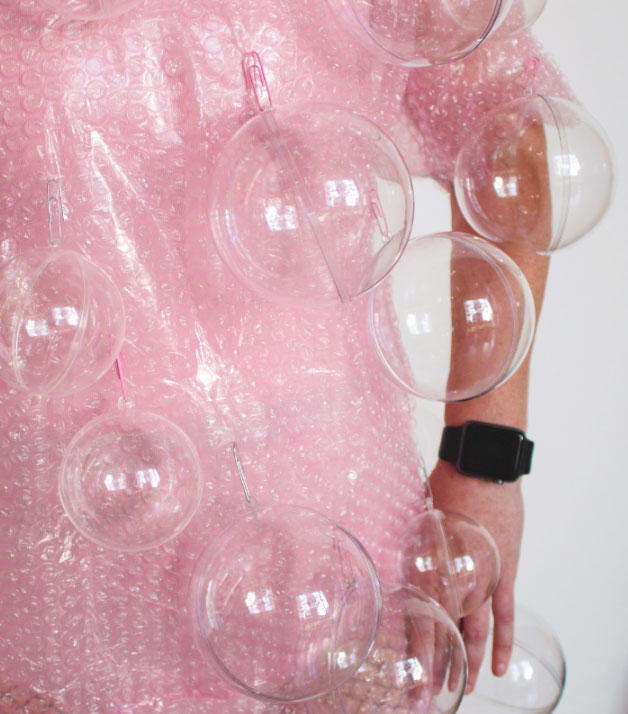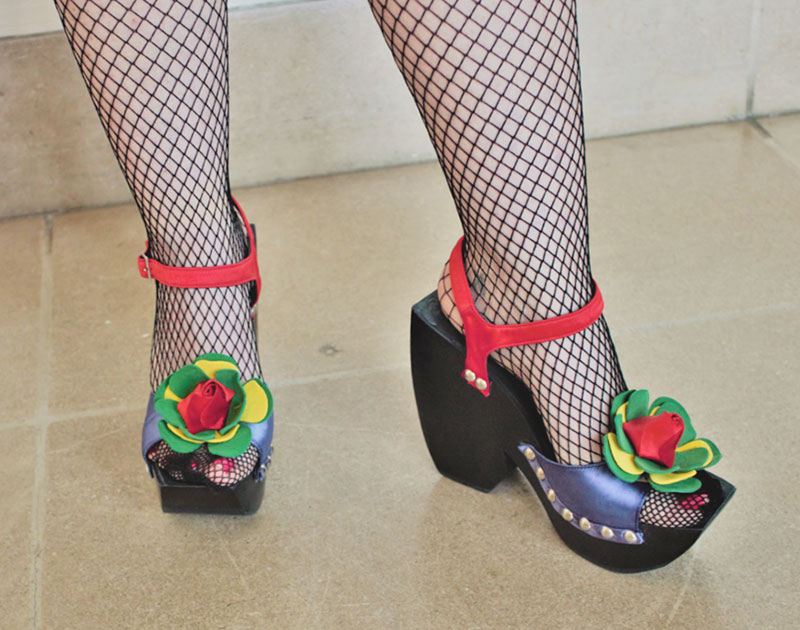 Want more Street Style? Get more here!