Jessie Goes Dark.
Name: Jessie Frye.
Age: 27.
Occupation: "I am a musician."
Found: Denton, Texas.
Describe your style: "It's glamorous, goth and rock 'n' roll."
What are you wearing? "I am wearing a dress by Killstar. The shoes are neo-gothic Victorian boots. I do not know who the brand is because they're vintage. I am also wearing a bralette underneath the sheer top, also by Killstar. I am endorsed by MAC Cosmetics. The sunglasses are Dolls Kill.The back pack is from Forever 21."
What inspires your fashion sense? "Mostly, I get it from a lifelong love affair with goth culture. I grew up listening to goth music. I kind of like to pull dark beauty out of things. When I perform, it's really energetic and dynamic, so it's different from my street wear. When I perform, I wear more durable [stuff]. So right now this is casual for me."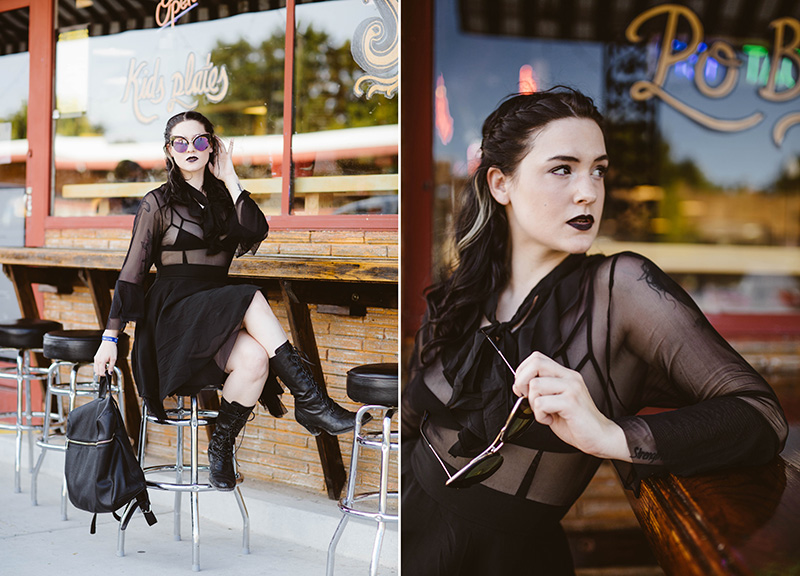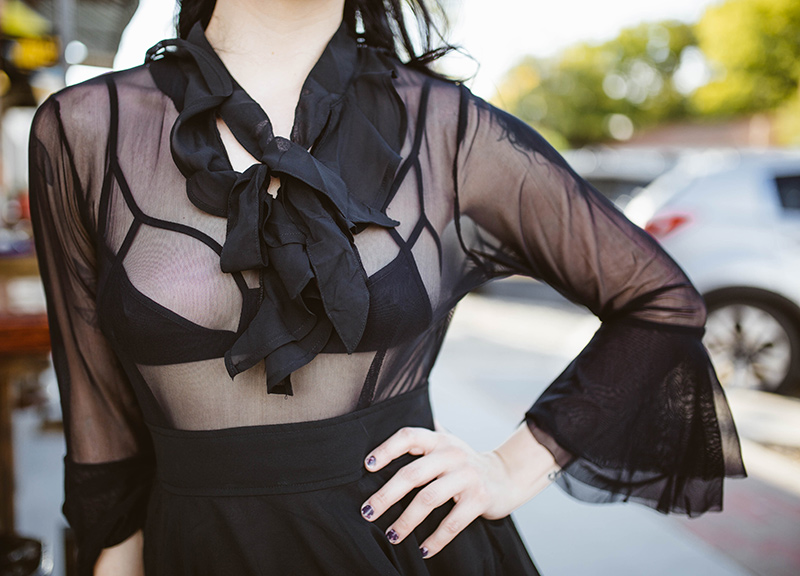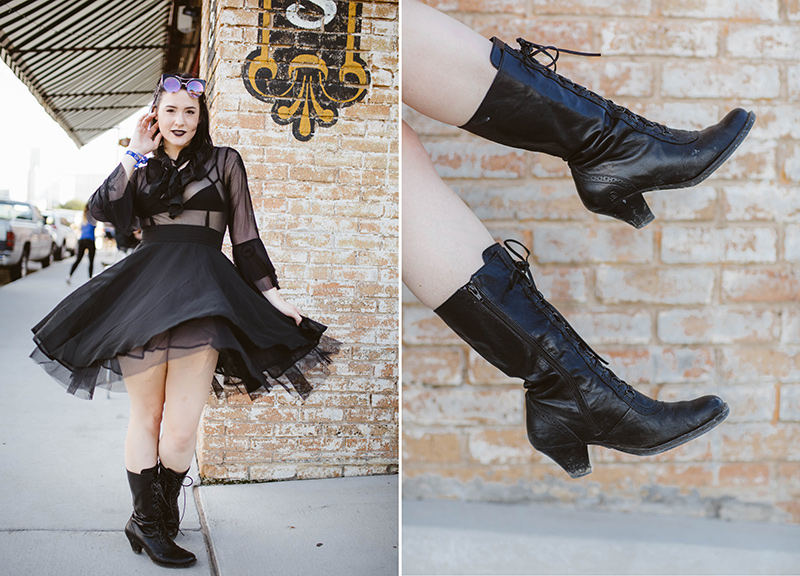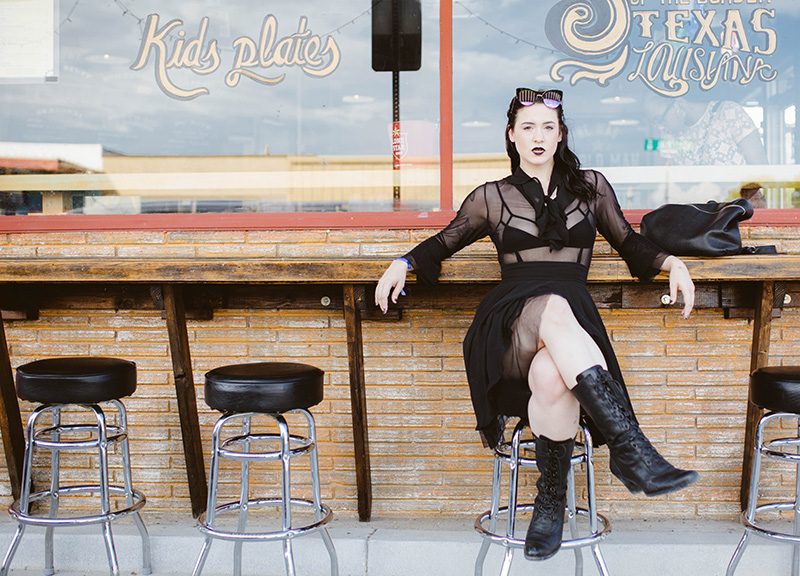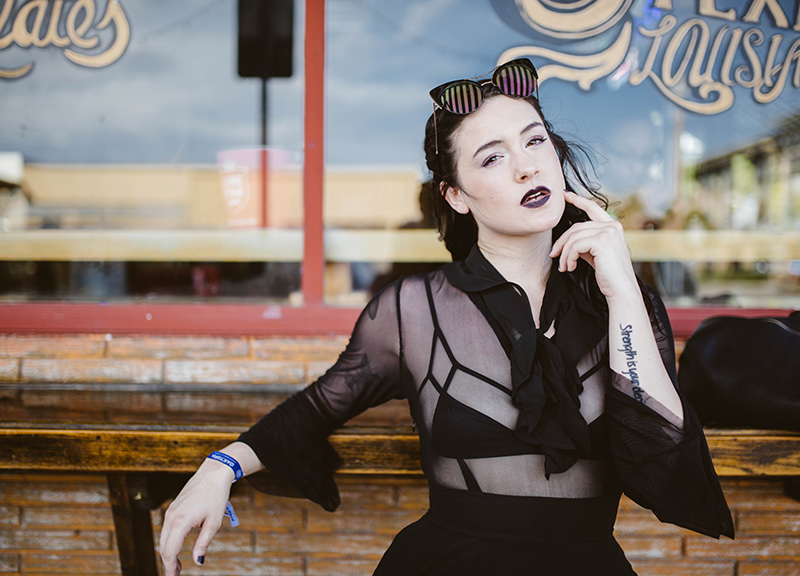 Want more Street Style? Get more here!