The Oldest Bars In Dallas, Far As We Can Determine.
If there's one thing that can effectively bring us all together despite our differences, it's booze.
Beer-swilling joints and gin mills are a special place where we in America tend to socialize. They're a mainstay in our lives and, as such, many cities across the globe share a deep cultural history with their bars, some of which have been around for hundreds of years.
Sadly, Dallas doesn't have much of that old, worldly history when it comes to its bars.
But we've still got a few old-ass bars, plus a few that are only old in terms of just being a local business. Some of them are younger than the Super Bowl and your mother, too.
I say all this because it's important to remember these places while they're still with us. The legendary Longhorn Ballroom, which opened its doors in 1950 and hosted some of the craziest concerts in Dallas history, only has private events today. The 1937-opened Pastime Tavern, meanwhile, was the oldest standalone bar in the entire city before it shut down a few years back. Dallas was even once the home to the longest continually operating lesbian bar, a spot called Buddies II, before time got the best of it three years ago.
With the help of a few old blog posts, a lot of comment sections and some bartenders who would've preferred to be serving drinks over fielding our queries, we compiled the below look into what we've determined to be the oldest bars we've still got going around here.
One thing we learned along the way: This is a bit of an impossible task. As we've learned previously, the city's records about these things aren't great. And very few, if any, of the workers at these places now have been around as long as the establishments that employ them. So, as far as places like the Starlight Lounge on Main Street in East Dallas go, no one we were able to reach was really sure how old their places are. Furthermore, a lot of these places have switched locations over the years.
Still, these places bear an undeniable appeal. And patronizing them is important. These bars are symbols of Dallas history — establishments, in some cases, that we've been in some real danger of losing in recent times.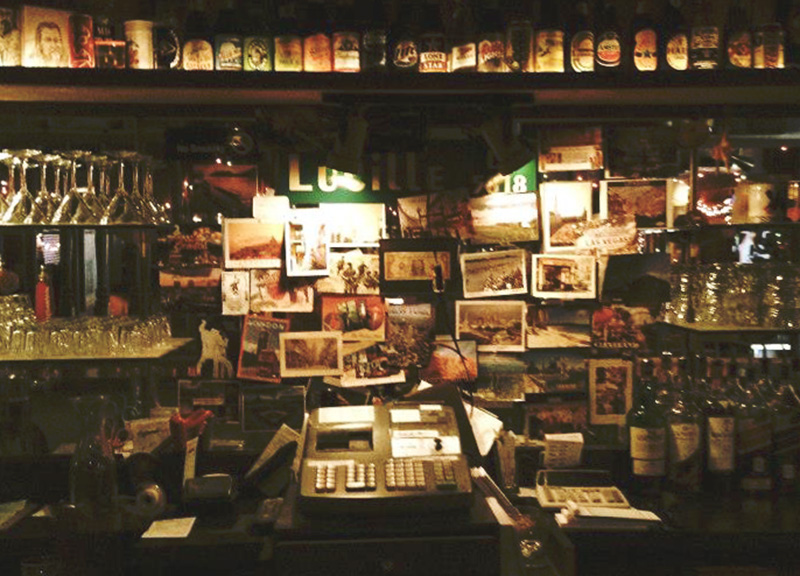 Lakewood Landing photo via the bar's Facebook page.

Lakewood Landing, 5818 Live Oak Street (1978). The building that houses this much-loved "upscale dive" originally stood as a burger stand, but became a bar at some point in the late '70s. Thank goodness for that. While the food here is very strong, the room is delightfully dark and the jukebox is among the best in town.

The Wild Turkey, 2470 Walnut Hill Lane (1978). The family-owned and -operated The Wild Turkey in North Dallas isn't exactly one of those bars you hear about either in the press or by word of mouth. But it's there and it's been there for a while, shilling out cheap bar food and drinks. Just don't head hear and expect to hear that Spanish music.

The Stoneleigh P, 2926 Maple Avenue (1973). After existing for decades as a pharmacy located just across the street from the Stoneleigh Hotel, the P rebranded itself as a bar in the 1973 and quickly established itself as a home for Dallas' 1970s counterculture movement. All these years later, it remains renowned for its burgers and down-home charms.

The Dallasite, 4822 Bryan Street (1973). The Dallasite sits right across the street from one of Dallas' most prized possession's. Jimmy's Food Store. It is best known for being a billiards hall where guys can be guys, a good place for doing karaoke in the middle of the afternoon and for being right across the street from Jimmy's Food Store.

One Nostalgia Tavern, 6521 Abrams Road (1973). This East Dallas neighborhood bar managed by Pat Green drummer and "Wave On Wave" co-writer Justin Pollard is pretty much the opposite of his bandmate's The Rustic in Uptown. It's small, it's closed-in and there's no live music unless you count karaoke. Also, they serve buckets of Miller Lite here — not in bottles, mind you, but in cans.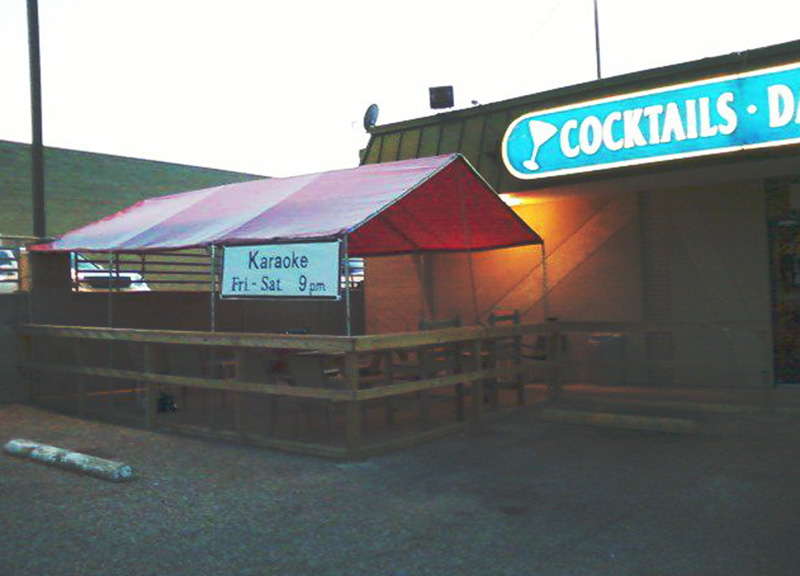 One Nostalgia Tavern photo via the bar's Facebook page.

Mariano's Hacienda, 6300 Skillman Street (1971). To call Mariano's Hacienda a bar would be a stretch. Conventional wisdom would lead you to proclaim, "This is a restaurant and any restaurant that's smart will sell booze, so, no, it is not a bar." But, these are our rules and for our rules, you can't ignore ingenuity. This is the place where the margarita machine was invented. If it wasn't for this spot, the margarita would be set back nearly 50 years.

Milo Butterfingers, 5645 SMU Boulevard (1971). This dive-y hang has been a classic Southern Methodist University destination since it moved near campus from its original East Dallas location in the early '80s. With a no-frills menu, plenty of pool tables and all of the delightfully expected trappings of a classic watering hole, it's no wonder this place was featured as a filming location in Oliver Stone's 1989 Tom Cruise vehicle, Born on the Fourth of July.

Tradewinds Social Club, 2843 West Davis Street (1968). Tradewinds Social Club is probably Dallas' most overlooked dive bar. It's situated out in Oak Cliff, which lacks a history of old bars because of some zoning regulations that only recently got lessened. It's not in Bishop Arts, which is probably why it gets the cold shoulder from the hipster-yuppie-beard set. But those people are missing out on a classic drinking experience.

The Inwood Tavern, 7717 Inwood Road (1964). The Inwood Tavern is a haven for the SMU students and recent graduates, but also for adults who want to go to a dive bar, but don't exactly understand what a dive bar is. A heavy drinker's bar on one side and a dancefloor on the other, this spot can still get just as rowdy today as it ever did in its days gone by.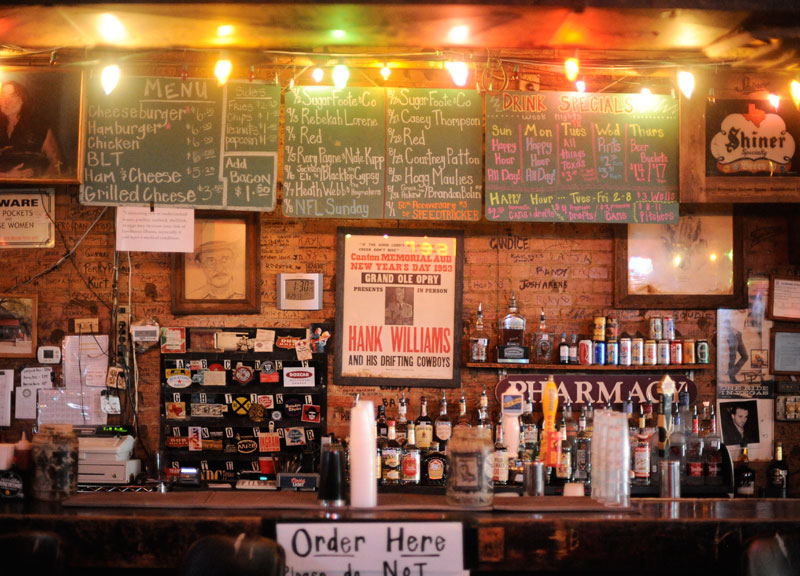 Adair's Saloon photo by Jeremy Hughes.

Adair's Saloon, 2624 Commerce Street (1963). Adair's has been in Deep Ellum since 1983, but it originally opened up in 1963 on Cedar Springs Road before it moved to its current spot and morphed into the spot we all know it as now. And that is? Probably the bar that New Yorkers envision when they think of Texas, to be honest. It's very country — with the music to match — and the burgers are rightly adored.

Stan's Blue Note, 2908 Greenville Avenue (1952). One of the city's most beloved sports bar, this venerable Lower Greenville dive claims itself as being "oldest, continuously opened bar in Dallas," and with a history that dates back to the early 1950s, it certainly fits that billing. The only spots in town that are older than this one and haven't closed for stretches aren't standalone establishments, but rather hotel bars or fraternal lodges that just so happen to serve booze.

Ship's Lounge, 1613 Greenville Ave (1947). When Ship's Lounge got shut down last year, everyone was up in arms and way sad about it. Then, when the bar got resurrected, everyone got happy again. Then, when the Lower Greenville Homeowner's Association strong-armed those efforts, those smiles got turned upside down yet again. But now, thanks to the owners of Nora in Lower Greenville, Dallas' gem is on its way back — and for real this time (we think). No, it's not officially back yet, and we still don't know if they're suddenly going to accept payment beyond cash or if their old BYOL position is going to change. But at least its fate is looking good again, which is enough for us to include it here. Update: It came all the way back! Neat!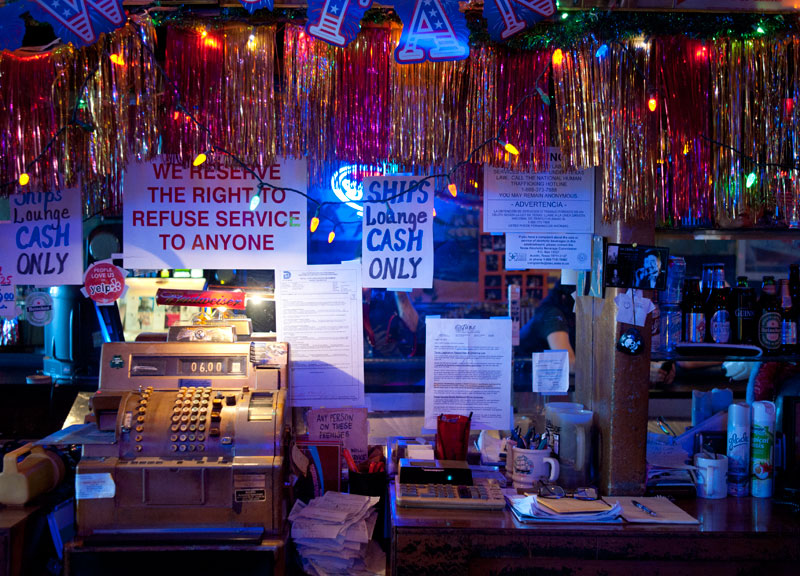 Ship's Lounge photo by Jeremy Hughes.

The Library Bar, 3015 Oak Lawn Avenue (1924). Located in the Warwick Melrose Hotel, The Library Bar has a reputation for being one of the most boisterously The Age of Innocence-esque locations in Dallas — probably because it was actually built within an earshot of that time and it keeps the mood alive. A live pianist plays elegant tunes nightly, and the drinks ain't cheap. But the vibes among all those bookshelves are pretty amazing.

Adolphus Hotel's The French Room, 1321 Commerce Street (1916). The man who built the Adolphus Hotel has a bit of a history when it comes to beer. He was the co-founder of Anheuser-Busch, which is responsible for almost every mass-brewed beer available. Anyway, he also built the upscale The French Room and its bar into the space in 1916 — that's before Prohibition, folks. It's gone through some different incarnations over the years, but, aside from those dark times in the '20s and '30s, its kept on pouring drinks the whole time.

Sons of Hermann Hall, 3414 Elm Street (1910). Sons of Hermann Hall was originally a fraternal lodge, which means only a select few folks were able to enter the place. But since folks were able to brew their own booze and consume it privately during Prohibition, Sons of Hermann Hall was able to kind of skirt the anti-booze legislation. Meaning? The oldest free-standing wood structure in Dallas also technically never stopped serving its people. Sons of Hermann Hall has been slinging drinks for more than 100 years at this point, folks. And that is crazy.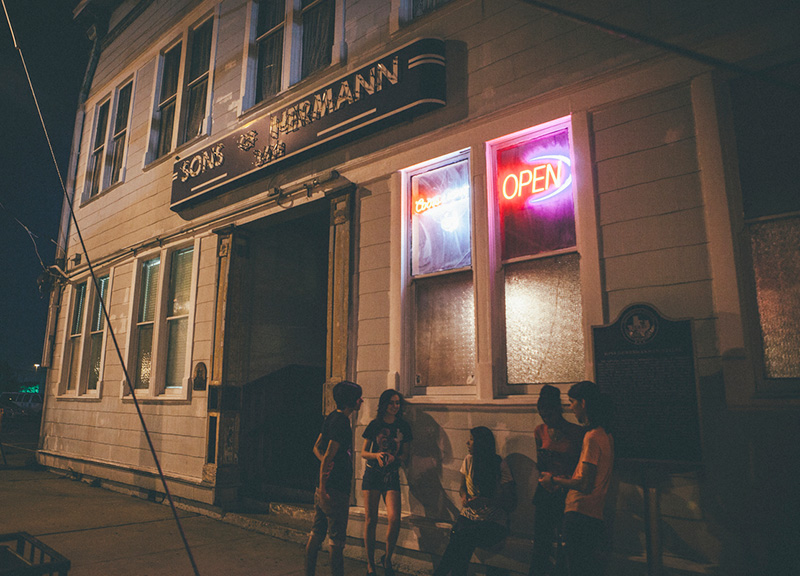 Sons of Hermann Hall photo by Karlo X. Ramos.