Larry Brown Resigns As Men's Basketball Head Coach at SMU; The Tim Jankovich Era Starts Now.
After four seasons as SMU's men's basketball head coach, Larry Brown has resigned from his position, according to a report by CBS college basketball insider Jon Rothstein.
Per Rothstein's report, the 75-year-old coach was seeking a long-term contract but the two sides could not reach an agreement.
SMU Athletic Director Rick Hart released a statement earlier today announcing that the university offered Brown a contract that lasted through the 2020 season, but were notified this morning by Brown's agent that he would be stepping down.
pic.twitter.com/Um3KbtPFkJ— Rick Hart (@AD_RickHart) July 8, 2016
Tim Jankovich will take over head coaching duties going forward — as has been the plan since he joined Brown's staff in 2012 as associate head coach and coach-in-waiting. Jankovich led the Mustangs to a 9-0 start this season as Brown served a suspension stemming from NCAA sanctions that banned the team from postseason play.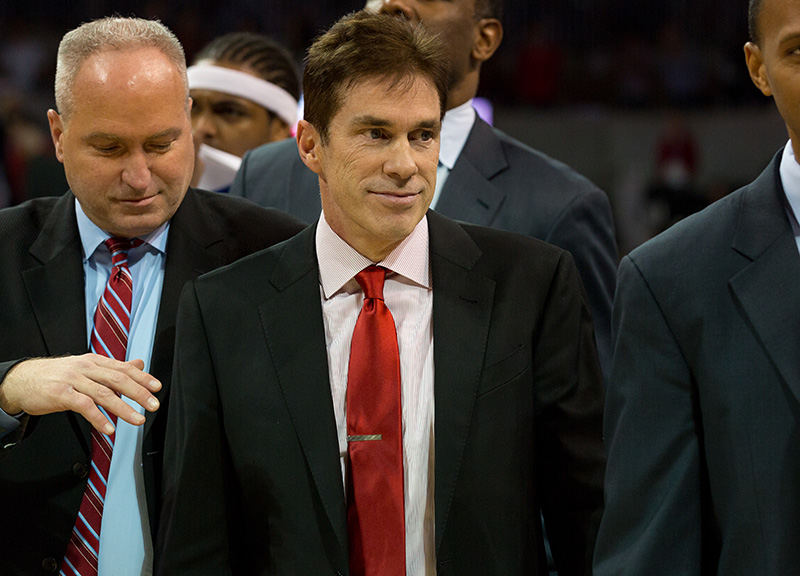 Tim Jankovich is now SMU's new men's basketball head coach.

"I made my mind up when I got here that I'd never be anxious," Jankovich told USA Today last fall. "One of my goals was to have (Brown) finish his career on a great note. Then take over, without anything being in my head or having been impatient."

When Brown was hired by SMU in 2012, the Hall of Fame coach arrived with a reputation for roaming from team-to-team and moving on from each gig after just a few seasons of service. This time, though, it appeared as if Brown had intentions to make SMU one of his longest tenures. With a 94-39 win-loss record during his four seasons at SMU, Brown helped raise the national profile of the program, earning one NCAA tournament appearance, one NIT appearance and turning SMU basketball one of the hottest tickets in town.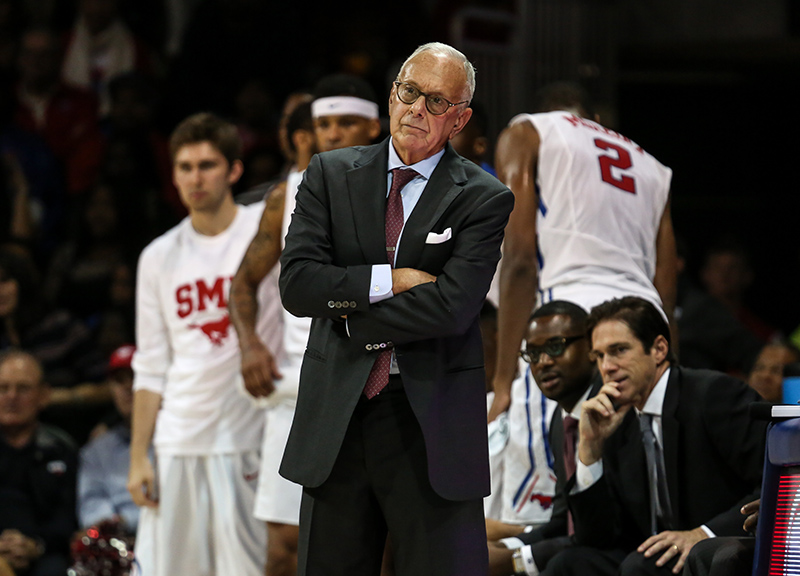 As is the pattern of his career, Larry Brown is out at SMU after just four seasons.

This summer, three former Mustangs are on NBA Summer League rosters: Guard Nic Moore signed with the Miami Heat, forward Jordan Tolbert signed with the Atlanta Hawks and forward Yanick Moreira signed with the Toronto Raptors.

It should be noted, however, that Brown's time as Mustangs head coach was marred by multiple NCAA violations stemming from an SMU assistant who allegedly helped then-incoming freshman Keith Frazier's eligibility standing by enrolling him in an online course and then having an administrative assistant fraudulently help Frazier receive credit for the course. The penalties from that violation included a ban from post-season play last season, the loss of nine scholarships over three years and a nine-game suspension for Brown.

All photos by Mikel Galicia.