Downtown Dallas Lights Go Rainbow-Colored In Support of Same-Sex Marriage Ruling.
Whether anything actually comes of from yesterday's watershed news out of San Antonio, the fact remains: U.S. District Judge Orlando L. Garcia's ruling that Texas' ban on same-sex marriages is unconstitutional is a major step forward for LGBTQ rights in the state.
Sure, the move was but a preliminary injunction and the ruling will definitely be appealed. But still: Progress. (And, in the case of one too-quick-to-tweet right-wing Texas politician, high comedy.)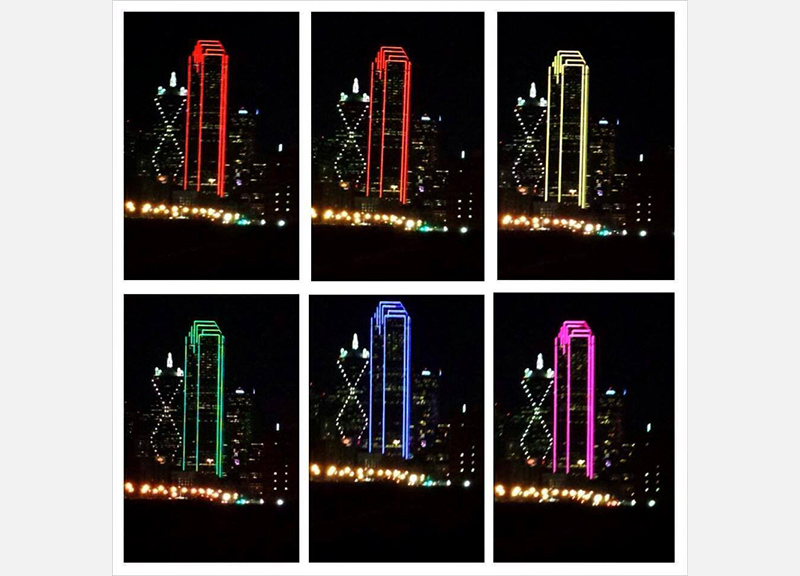 Dallas' downtown lighting coordinators certainly see the forest for the trees here: Last night, as Lone Star Q reports, the suddenly full–spectrum Bank of America Plaza (read: The Green Building) and the Omni Hotel each flashed rainbow lights on their facades in celebration of the ruling.
This, we should note, is not the first time that Downtown Dallas lighting systems have shown support for LGBTQ rights in recent memory. In March of last year, the Davis Building flashed rainbow lights across its upper facade as two landmark gay rights cases were being argued in the U.S. Supreme Court.
Point being? Maybe all those LED fixtures popping up in the skyline ain't so bad after all.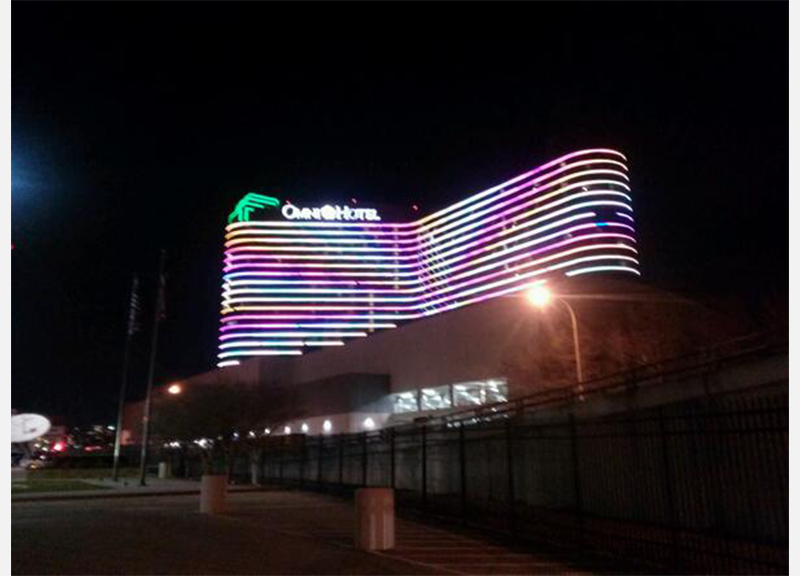 Photos via Lone Star Q, which broke this lighting story and is worth a bookmark, for sure.