Join Us At RBC On Saturday, October 15, As We Take A Leap Toward Our Next Chapter.
I'll be frank: These last few months here at Central Track HQ have been mostly nuts.
Over this stretch, we've moved into a new office, forged new partnerships, added to our team and held meeting after meeting after meeting — all in an effort to prepare for the next chapter in our development as a media company.
On Saturday, October 15, that next chapter starts to unfold.
Beginning at 9 p.m. that evening at RBC in Deep Ellum, we at Central Track will host a blow-out bash called "Resurrection" to signal the rise of our new ethos — one that finds us energized, emboldened and eager to take all comers as an online news source, as a brand and as a movement.
An exciting lineup of performers will join us in that celebration, too.
• Penguin Prison. Since the 2012 release of his breakthrough single "Don't Fuck With My Money," New York-based synth-pop artist Chris Glover has watched his profile as Penguin Prison steadily rise, most recently with the release of his 2015 party-starter LP, Lost In New York. We're honored to have him.
• Ronnie Heart. Equal parts Prince disciple and Chromeo kindred spirit, the ever-flashy Ronnie Heart has brazenly established his own musical path since relinquishing his role as Neon Indian's guitarist a few years back. After having proved his mettle for years across various stages in North Texas, Heart looks to expand beyond the borders of North Texas his unfailing reputation as an engaging performer with the release of this year's you(r) mine EP.
• Herrick & Hooley. This trio of childhood friends with an affinity for the more alluring, jazzier end of the hip-hop spectrum stands as one of the coolest surprises to emerge in Dallas music in recent memory. As nonchalant as they are attention-demanding, Herrick & Hooley's two LPs (released in as many years) have earned praise from Odd Future soul at The Internet and Fader, among many others.
• DJ Sober. Seemingly forever hailed as the top DJ in Dallas, DJ Sober is widely revered for his unfuckwitable ear for songs that can make an entire room start moving. Known to longtime Dallas dance heads as one-third of the legendary Dallas DJ crew The Party and to today's dancefloor-ready set as the mastermind behind the weekly Big Bang bashes at Beauty Bar, Sober can turn any room into sweaty mess with the flick of a wrist. Also, he DJed Dirk Nowitzki's wedding, which is as teflon a cosign as there is.
We couldn't be more stoked about that above bill — and yet we've got a few other surprises up our sleeves, too.
RSVP to the Facebook event here to stay up on all the most up-to-date details on this event as they come. Also, save a few bucks and purchase your advance tickets for $10 right here; we'll be charging $15 at the door.
Please join us for an incredible time, and to help us celebrate in this pivotal moment in our history.
Let's fucking party.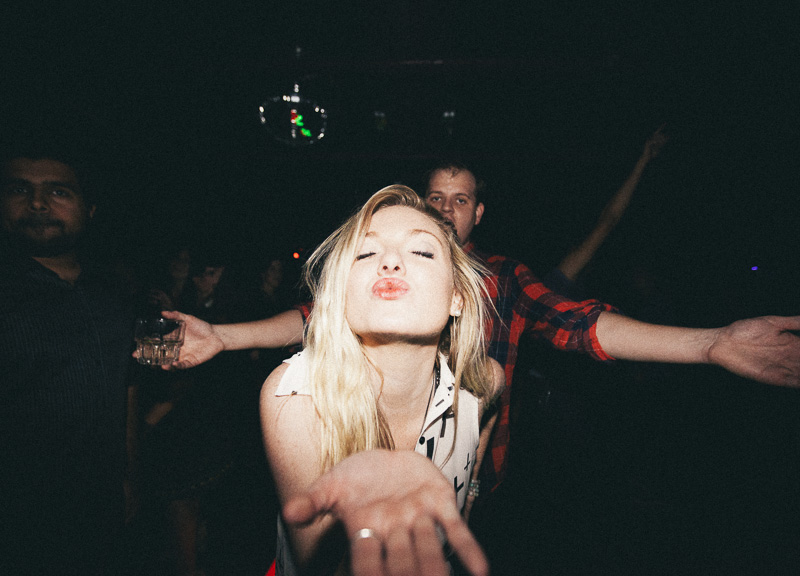 Cover photo by Jonathan Stafford.