The Hipster Bandit's Greatest Hits.
Welcome to Ranked, our recurring column in which we take a long, hard look at sometimes oddly specific things pertaining to Dallas and tell you the order in which you should care about them.
The hipster bandit who robbed a Starbucks at gunpoint back in November is no longer miring away in obscurity. He now has a name. Per WFAA, he is 32-year-old Michael Buonassissi.
Wanna guess where they found him? In jail, where he already was.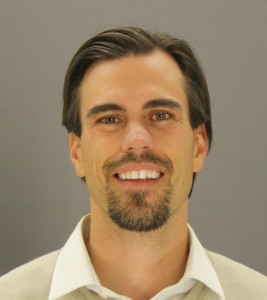 Now, I'm no journalist — I'm just a lowly stand-up comedian — but a cursory Google image search for "Michael Bounoassissi" tells me that this ain't our boy's first rodeo. That query reveals multiple mugshots for a man named Michael Buonassissi whose age and description fits the very same bill, with each of these photo ops having to do with arrests made in Florida for the most predictably Floridian crimes. This guy's done it all, from failing to return a rental car (lol) and hit-and-runs (yeesh) to resisting arrest (uh-oh) and cocaine possession (let's maybe tap the breaks there, pal) to domestic battery (oh no) and false imprisonment (Jesus Christ, dude).
Here, we rank Michael Buonassissi's greatest singles from before when he was popular.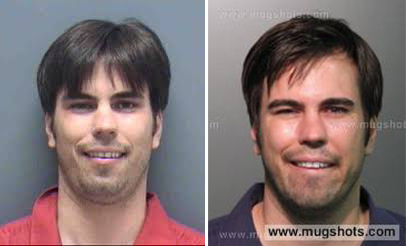 1. "Cosplaying as Josh Brolin as Young George W. Bush in Oliver Stone's W."
Offense(s):
• 9/18/2013 (left): Hit and run, driving with a suspended license, cocaine possession and resisting an officer.
• 07/13/2013 (right): Unknown crimes
Thoughts: The alleged possession of cocaine adds a level of authenticity to this cosplay — the kind of dedication that you just don't see very much of in the convention circuit anymore.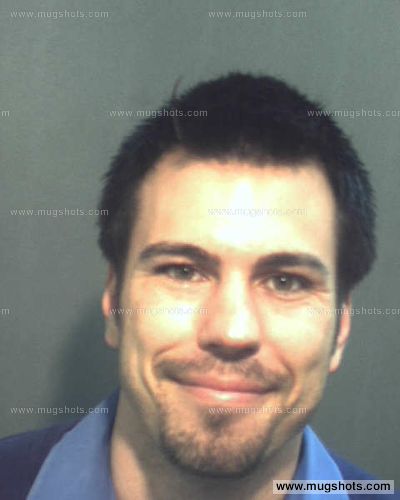 2. "This Is The Only Time I Smiled Without Showing That Big Dumb Toothy Grin."
Offense(s):
• 01/30/2012: Failure to appear.
Thoughts: I mean, he still looks guilty as shit in this photo, but maybe not as guilty as every single one of these other mugshots.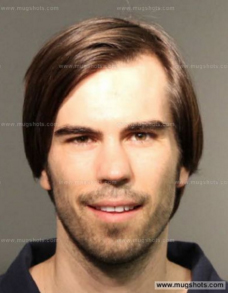 3. "I'm Trying Something New With My Hair, What Do You Think?"
Offense(s):
• 03/06/2014: Unknown crimes
Thoughts: The new look may have been encouraged by the receding hairline, but I'm not going to judge: This guy's clearly lived a hard life.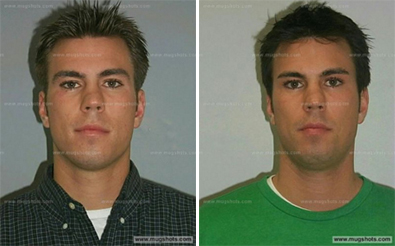 4. "I Promise, I'll Never Do Anything Bad Again."
Offense(s):
• 11/22/2003 (left): Unknown crimes.
• 12/23/2006 (right): Unknown crimes.
Thoughts: "Look how innocent he is," said the judge (probably) before he let Buonassissi go to allegedly commit dozens of other crimes. "I mean, he's only 20 years old. This is not the face of a hardened criminal."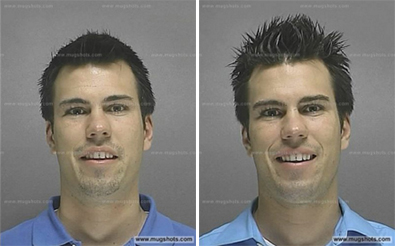 5. "I Am Literally One Of Those Video Games At The Bar Where You Try To Spot The Difference In Two Similar Photographs."
Offense(s):
• 10/24/2007 (left): Unknown crimes.
• 07/10/2007 (right): Unknown crimes.
Thoughts: The Great Hair Gel Shortage of the Fall of '07 was tough for all of us.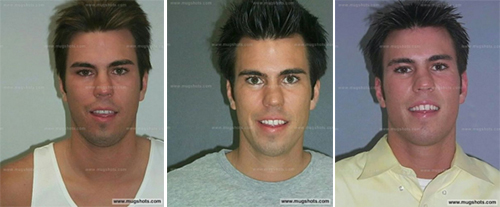 6. "This Is My Jersey Shore Phase."
Offense(s):
• 10/14/2005 (left): Unknown crimes.
• 05/14/2007 (middle): Unknown crimes.
• 03/03/2004 (right): Unknown crimes.
Thoughts: Not a good look, tbh. But, in all fairness, Buonassissi was about five years ahead of the trend on this one, so props to him.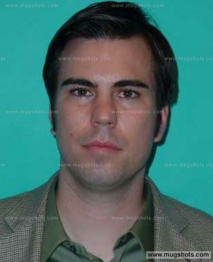 7. "Look Man, I Just Bought This Jacket And I'm Trying Hard To Get My Life Back On Track, So I'd Really Appreciate It If You'd Quit Arresting Me."
Offense(s):
• 04/05/2012: Failure to return a rented vehicle.
Thoughts: Was this was the beginning of the bold new fashion choices that led to Buonassissi's alleged daring Starbucks robbery?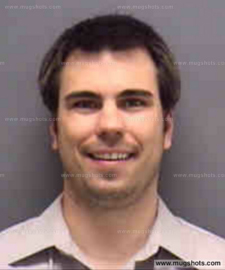 8. "Whoops, Overslept!"
Offense(s):
• 03/26/2013: Failure to appear.
Thoughts: Happens to the best of us.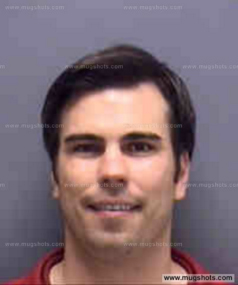 9. "I'm Sorry, Officer. I Didn't Know You Couldn't Do That."
Offense(s):
• 06/27/2013: Driving with a suspended license, fraud (false ID given to law enforcement officer), failure to appear, out-of-county warrant.
Thoughts: From experience, I can say this excuse only works about half the time (and significantly less if you're not white).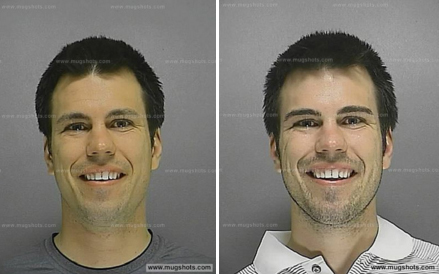 10. "Holy Shit, I'm Smiling Way Too Fucking Much About This Shit I Just Got Arrested For."
Offense(s):
• 05/05/2011 (left): Domestic violence assault.
• 08/21/2011 (right): Domestic battery and false imprisonment.
Thoughts: This is where this takes a seriously dark turn and I realize that a guy who allegedly robbed a Starbucks at gunpoint might have been super fucked up and dangerous all along. While I know zero details of these cases against him, this too is definitely a bad look regardless.
BONUS TRACK: HEY WHAT'S UP FACEBOOK, I'M MICHAEL VINCENT BUONASSISSI FROM LOS ANGELES CALIFORNIA AND TOTALLY NOT THAT GUY THAT KEEPS GETTING ARRESTED IN FLORIDA AND NOW IN TEXAS.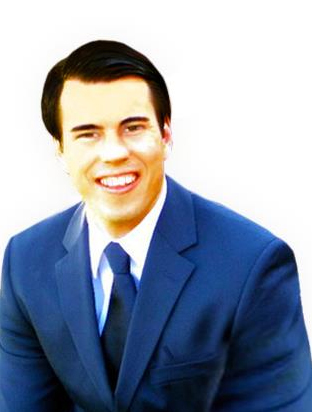 This shot was taken from this Facebook profile that bears the same name and a striking dental resemblance to Michael Buonassissi. Here, he lists his interests as church, business, dancing and sports. I can only assume he left L.A. and came to Texas for our more business-friendly environment before he eventually becomes our next governor.
Further evidence of Buonassissi's business acumen can be found on this LinkedIn profile for Vincent Buonassissi in the Greater Los Angeles area. Here, he claims to work in Venture Capital & Private Equity, as the CEO of B-Global. His Top 5 skills? Business Strategy, Entrepreneurship, Financial Modeling, Due Diligence and Valuation, in addition to other important skills like Strategic Planning, Corporate Finance, Financial Analysis, Business Development, New Business Development, Investment Banking and Management Consulting, which are all very important skills to have when allegedly robbing a Starbucks.
Same's true of this other LinkedIn profile for Michael Vincent Buonassissi of Miami Beach, who also works in Venture Capital & Private Equity and is the CEO of C.R.E.A.M. Corporation is him. Unfortunately, he has no skills listed, so if I was hiring, I'd go with the other Vincent.
Y'know, if he weren't in prison.
Clint Werth is both a beloved and hated comedian from Dallas, twice named the Best Comedian in Dallas by the Dallas Observer (2012 and 2015). He's performed at the Oddball Comedy and Curiousity Festival and Fun Fun Fun Fest, and has opened for the likes of Doug Stanhope, Neil Hamburger, Kyle Kinane and former professional wrestler Mick Foley. He is featured on Stand Up! Records "Texas Mess" compilation. Follow him on Twitter at @ihatecomedy.