The Dallas Videographer Brings A Cinematic Sensibility To His Snaps Focusing On The Trinity Groves' Upstart, Avocado-Focused Eatery.
Welcome to a new pandemic-era series on Central Track called Photographers On Food, in which provide various Dallas-area photographers a small budget with which to buy themselves takeout or delivery from a local restaurant they love, and then ask that they shoot that order in a creative way before chowing down. In publishing these photos, we hope to to help keep food on the table of local photographers and to highlight some great area dining establishments that are working through these times the best we can.  
Dallas-based creative Alex Kinter deals in moving and still images alike as the owner and operator of his own media production and consulting firm.
And while the visuals he produced for this ongoing series are indeed stills — and not exactly representative of what you'd find in his video reel — they still boast a decidedly cinematic quality.
Which is kind of fitting, really. For his entry into our series, Kinter decided to focus his lens on the avocado-focused Trinity Groves spot AvoEatery, which may have only opened a few weeks before the pandemic changed everything but is owned by the Avocados From Mexico brand that has not just been around for years but has also regularly promoted itself with high-quality Super Bowl advertisements.
Check out Kinter's TV-ready shots below, then keep scrolling for more insight into how he came to shooting it this way.
The Photos: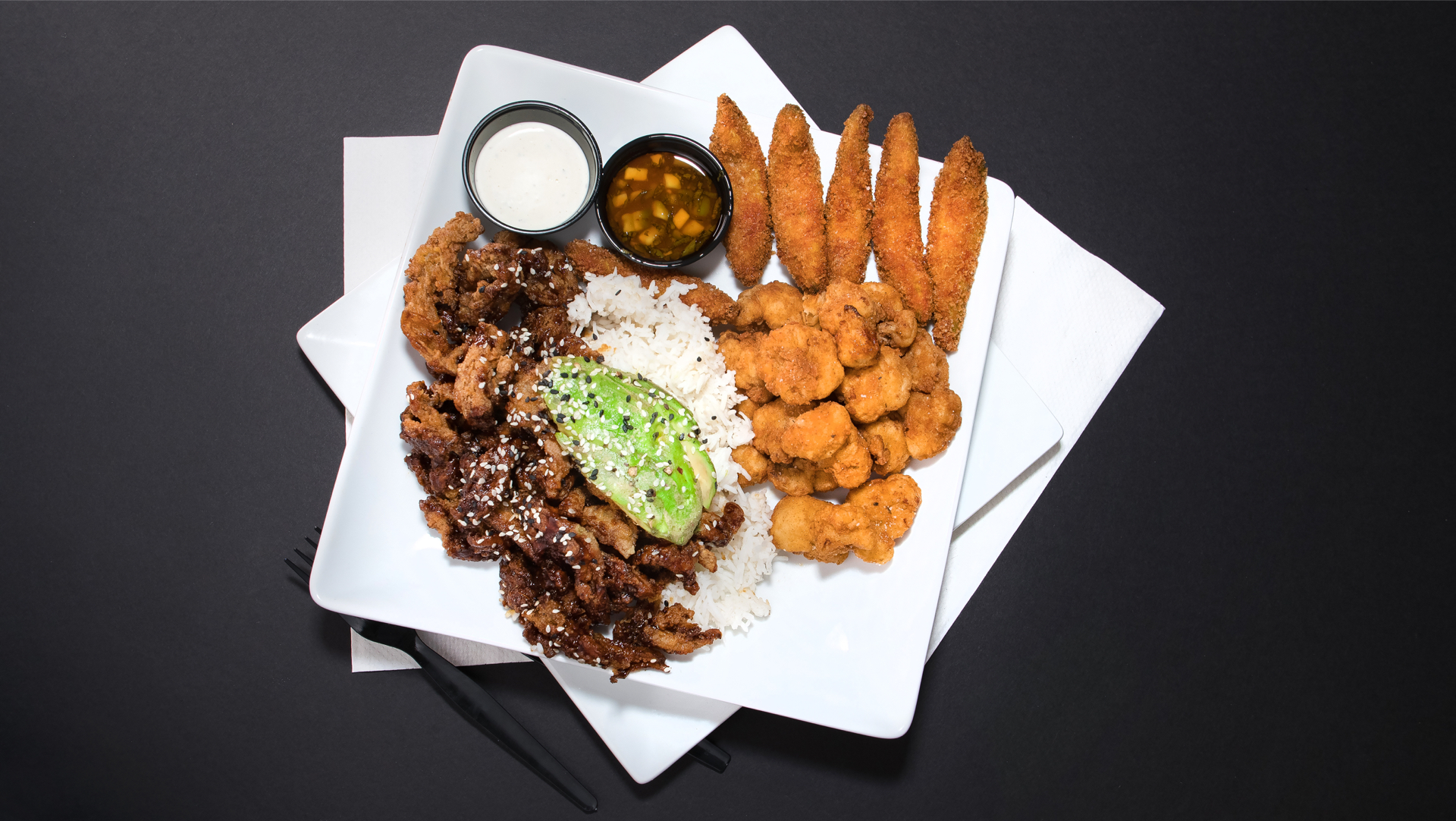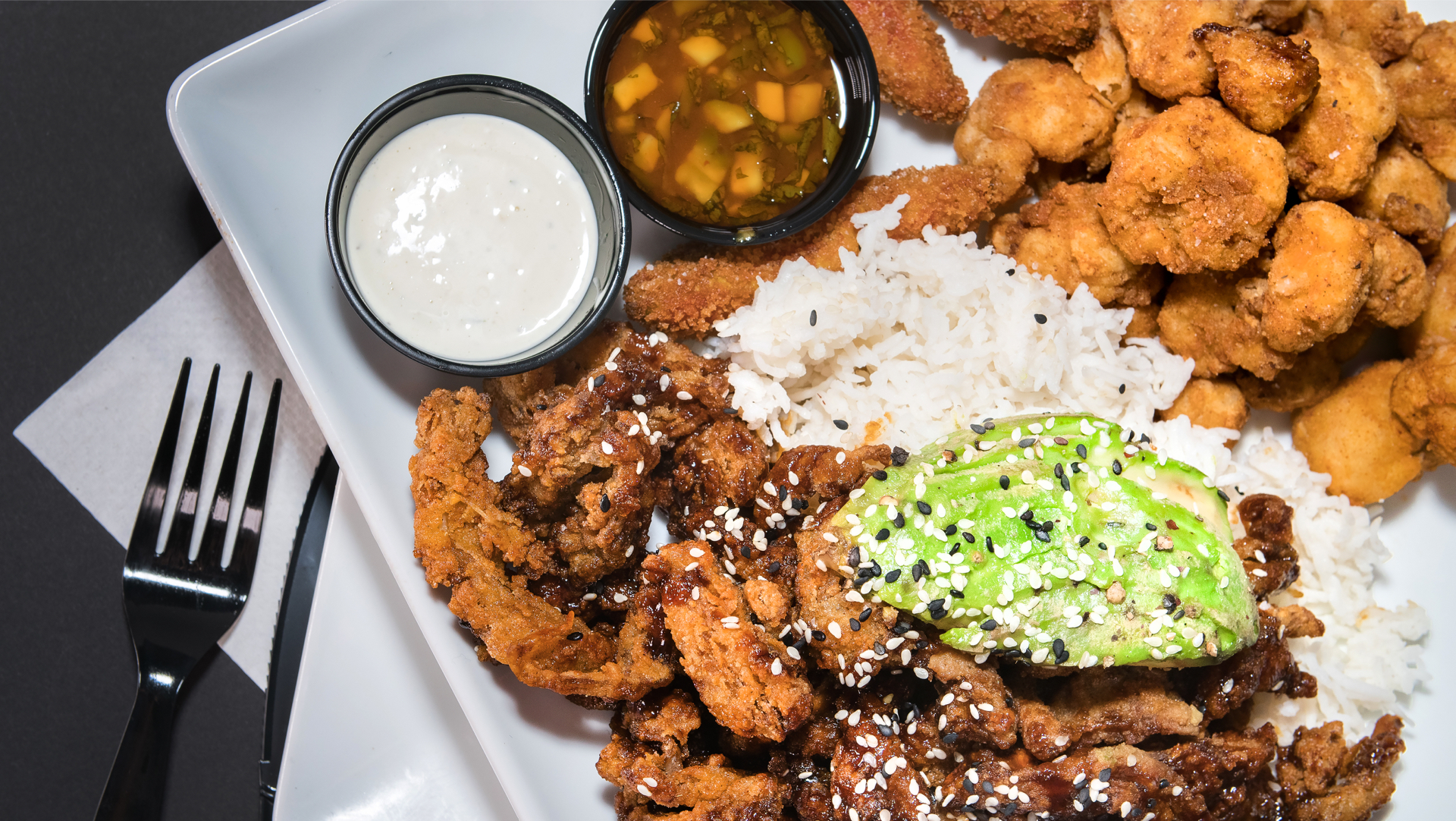 The Interview:
What restaurant did you choose?
AvoEatery in Trinity Groves.
What's the reason you chose this restaurant?
Well, I was hoping to order from V-Eats, but they were closed the day I wanted to shoot this. Fortunately, AvoEatery, which is right in the same complex, was open that day — and even running a few items for V-Eats in their stead.
How about the meal? What did you order and why?
The meal I picked is the "General Tso Vegan Chick-non" with cauliflower bites and avocado frites. I picked this one because the chicken is made out of oyster mushrooms, similar to how V-Eats prepares its own vegan chicken and waffles dish. It's amazing how full of flavor the dish has. It really has a fried chicken feel, but also doesn't mess with me or give me a food coma — so I loved it. I'm also a big fan of avocados. I almost ordered the avocado toast, but went with the frites instead.
What's the best memory you've got of this place?
A bunch! I've shot a lot of really neat corporate events in the Trinity Groves area. I also had a Valentine's Day brunch at AvoEatery with my lady earlier this year.
Why did you decide to shoot your order the way you did?
I wanted the shots to have a bold — but clean and modern — feel. I used two modern-looking plates I own, as well as some low-key lighting and some paper napkins to help create subtle layers of contrast within the textures in the frame.
How do you feel about how the photo came out?
I got really lucky when plating the food from the to-go containers. Because of that, the shot ended up coming out fairly decent, I think. I didn't have to deal with the usual smudges or smears that come with food photography. Initially, there were several layers of wrapping papers, foil and containers — but the shot didn't feel quite right and in harmony with all that in there.
Where can people see more of what you're working on?
People can check out some of my work on my @alexjkinter and @kintermedia Instagram accounts, as well as on my website. I also have a YouTube channel that I've been working on lately.
Anything else you'd like to add?
If you order takeout and have any extra food, please make sure to think about those who are without it during this time. I've tried to make a habit of giving away extra food from shoots or takeout to people that really need it on the streets. They really appreciate it — and especially so during this time. Plus, it always feels good to give to others!
Like so many small businesses, we at Central Track face an uncertain future due to the effects of COVID-19. In eight years of operations, we've never locked our content from you through subscriptions or paywalls — but, in order to make it out through the other side of all this, we need your help. If you can, please consider supporting our coverage of all things Dallas culture by supporting us on Patreon in exchange for exclusive perks or by donating directly through PayPal or Zelle to [email protected]