Let The Good Times With Your S.O. Roll.
Welcome to Perfect Date Night, a weekly feature that acts as your spirit guide for going on a perfect date in what is objectively Texas' best city, Dallas. Each week, we'll give you a night's worth of suggestions for a date night in a specific neighborhood, complete with recommendations for bars, restaurants, concerts, art shows, sporting events or, well, anything, really. Just make sure you include an emoji or two when you text your crush to invite them out.
Date Details.
• When: This Sunday.
• Duration: 2 hours.
• Number of Stops: One.
• Modest Estimated Budget For Two: $40.
• Ballin' Estimated Budget For Two: $100
• Romance Scale: Two out of five hearts.
Can't make it to New Orleans for Mardi Gras this year? Don't worry, PDN has your back (like usual). We're heading to Oak Cliff to celebrate in a Dallas way.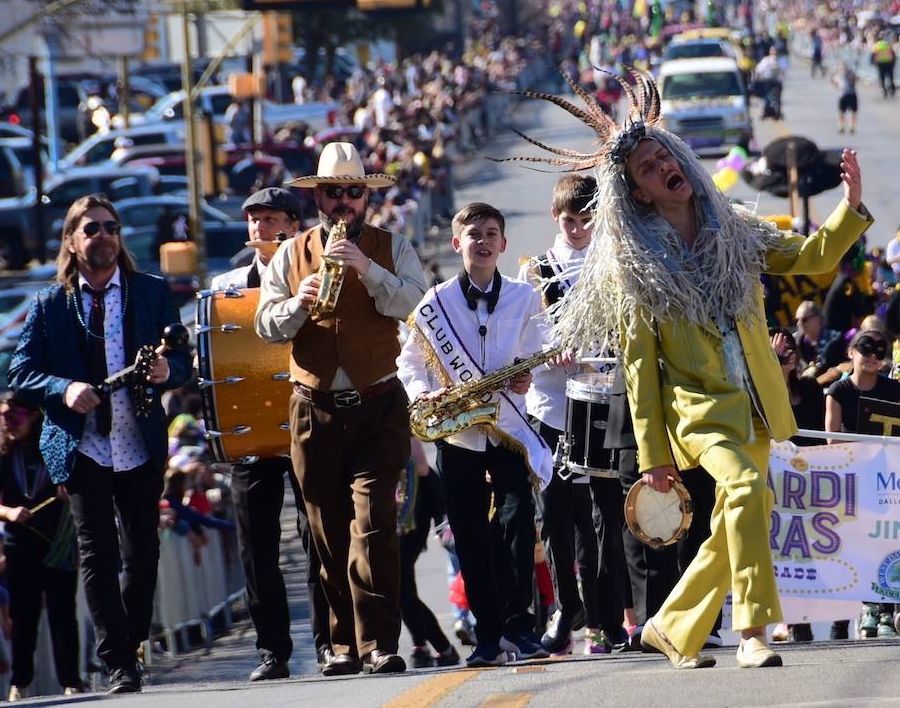 Oak Cliff Mardi Gras Parade (West Davis Street, Oak Cliff). In its ninth year, the Oak Cliff Mardi Gras is going bigger and better than ever with almost 70 participants and the addition of ticketed bleacher seating along the route. Since we're in Oak Cliff, skip the popcorn or peanuts and pick up some tacos to go at local faves like La Paisanita or Taqueria El Si Hay to munch on while you watch, then head on over to West Davis St to stake out a spot.
Bonus points: This date is both family and dog friendly so don't be afraid to include the little ones, fur covered or not.