Mingle For A Minute, Then It's On To The Next One.
Welcome to Perfect Date Night, a weekly feature that acts as your spirit guide for going on a perfect date in what is objectively Texas' best city, Dallas. Each week, we'll give you a night's worth of suggestions for a date night in a specific neighborhood, complete with recommendations for bars, restaurants, concerts, art shows, sporting events or, well, anything, really. Just make sure you include an emoji or two when you text your crush to invite them out.
Date Details.
• When: This Saturday.
• Duration: 4-5 hours.
• Number of Stops: Five, technically.
• Modest Estimated Budget For One: $50.
• Ballin' Estimated Budget For One: $100.
• Romance Scale: Varies based on your choice of wristwear.
This week is all about those of us that are single and ready to mingle. You've been ignored in the Valentine's madness but don't worry, I didn't forget. PDN has a plan for you too.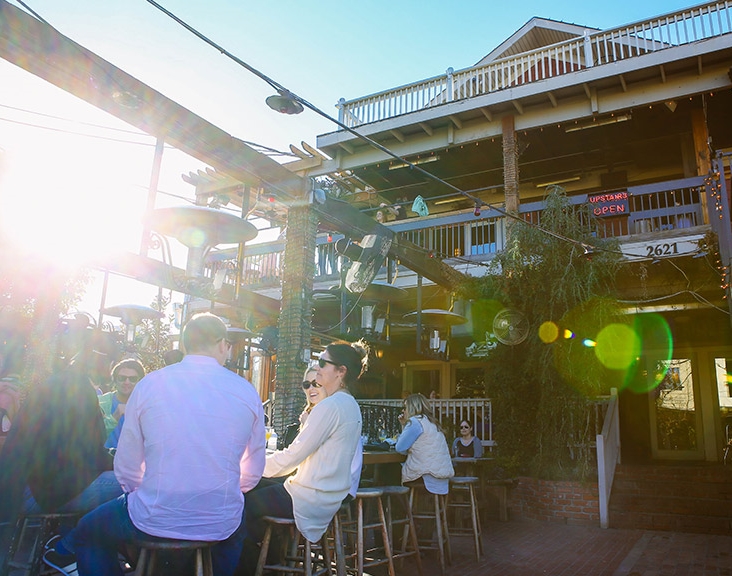 Dallasites 101 Beer My Valentine Bar Crawl (Uptown, multiple stops). Local bloggers Dallasites 101 are hosting the Beer My Valentine Bar Crawl this weekend in Uptown in partnership with Bumble. Besides the clever name, they're offering drink specials from local brewery 3 Nations Brewing at all the bars, a cute T-shirt to add to the pile on your floor and the chance to woo a potential mate through a flip cup tournament. To make things easy for attendees to metaphorically swipe left or right in person, they also have color coded bands to wear: yellow for single, and pink for taken. Why can't all bars have that system? Grab your guys or girls and get out there, I've already got mine.
Photo by Kathy Tran.