Before Taking Your S.O. Home For Thanksgiving, Set Them At Ease With A Little One-On-One Time — In A Gondola While Floating The Romantic Irving Canals.
Welcome to Perfect Date Night, a weekly feature that acts as your spirit guide for going on a perfect date in what is objectively Texas' best city, Dallas. Each week, we'll give you a night's worth of suggestions for a date night in a specific neighborhood, complete with recommendations for bars, restaurants, concerts, art shows, sporting events or, well, anything, really. Just make sure you include an emoji or two when you text your crush to invite them out.
Date Details.
• Duration: 3 hours.
• Number of Stops: Two.
• Modest Estimated Budget For Two: $250.
• Ballin' Estimated Budget For Two: $350.
• Romance Scale: Five out of five hearts.
With Thanksgiving a week away and Christmas fast approaching, it's time for the most fun type of relationship stress — the dealing-with-each-other's-families kind! So apologize in advance for what your racist Uncle Dave is going to say, and take your S.O. out for an extra sweet and romantic date — just the two of you — and make the ordeals to come a little easier to swallow. No drunk Aunt Kathy's allowed!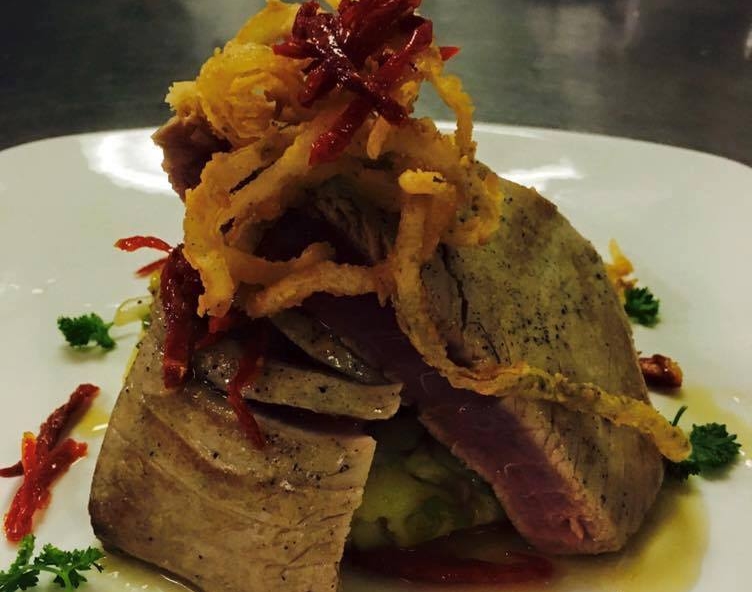 Photo via Bruno's Ristorante's Facebook page.
Dinner at Bruno's Ristorante (9462 North MacArthur, Irving). We're starting the night out right with some classic Italian food and wine at Bruno's Ristorante, located along the Mandalay Canals which — spoiler alert! — we'll be cruising down later in the evening. First, though, start off with some perfect bruschetta and go from there. In any case, you're guaranteed a relaxed meal, complete with obligatory candles, a view of the sunset and a glass (or three) full of red.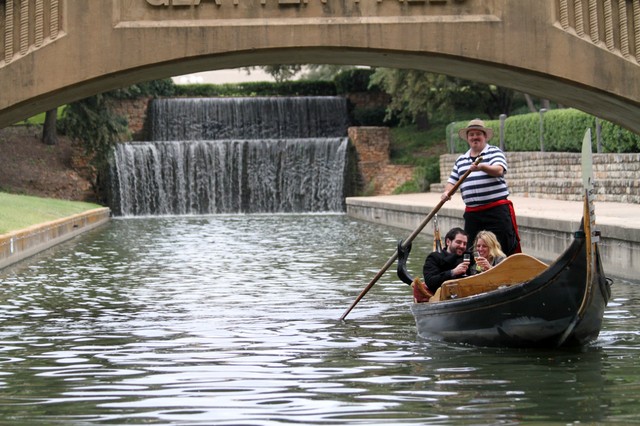 Photo via Gondola Adventures.
Delectable Dessert Gondola Cruise (221 East Las Colinas Boulevard, Irving). If you've been following this column for awhile, you've probably seen me do a few different water-related date ideas. Well, forget all of them! This one is the most romantic of all, and will almost certainly make up for whatever awkward conversations will be forced upon your boo next week. Marriage? Career goals? My narrow birthing hips? None of those will matter, because you're going all out and taking your love on a beautiful gondola ride through some scenic canals and Lake Carolyn. What's more, there's even dessert on board. God bless! Pack a blanket and sail on into the night, you lovebirds you.