Try For An Uptown Beau.
Welcome to Perfect Date Night, a weekly feature that acts as your spirit guide for going on a perfect date in what is objectively Texas' best city, Dallas. Each week, we'll give you a night's worth of suggestions for a date night in a specific neighborhood, complete with recommendations for bars, restaurants, concerts, art shows, sporting events or, well, anything, really. Just make sure you include an emoji or two when you text your crush to invite them out.
Date Details.
• When: Friday night.
• Duration: 3 hours.
• Number of Stops: Two.
• Modest Estimated Budget For Two: $40.
• Ballin' Estimated Budget For Two: $100.
• Romance Scale: Three out of five hearts.
I'm not much of a quote-unquote Uptown person, per se, but West Village has been a favorite destination of mine lately. This week, I've put together a night out for you to eat and explore the area, and a little party to hit along the way.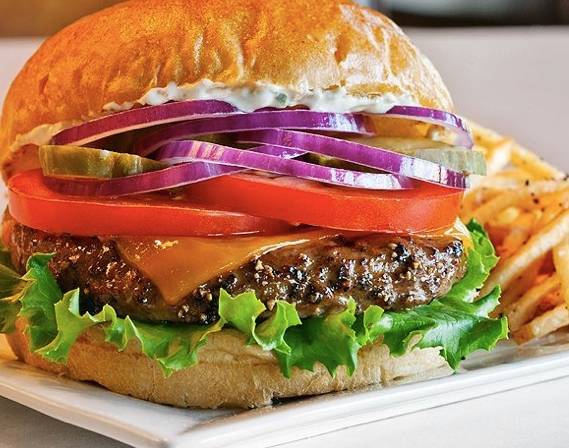 Photo via Village Burger Bar's Facebook page.
Stop No. 1: Village Burger Bar (3699 McKinney Ave, C-325 Dallas). First up, you gotta get fueled up. It's been a long week and, you know what? You deserve a burger –and a good one at that. At Village Burger Bar, you can't go wrong with one of the "Cheffed-Up Burgers," or you can just customize one to your heart's desire with things like champagne mustard, bourbon caramelized onions, and more. Don't forget their killer truffle fries to top it off.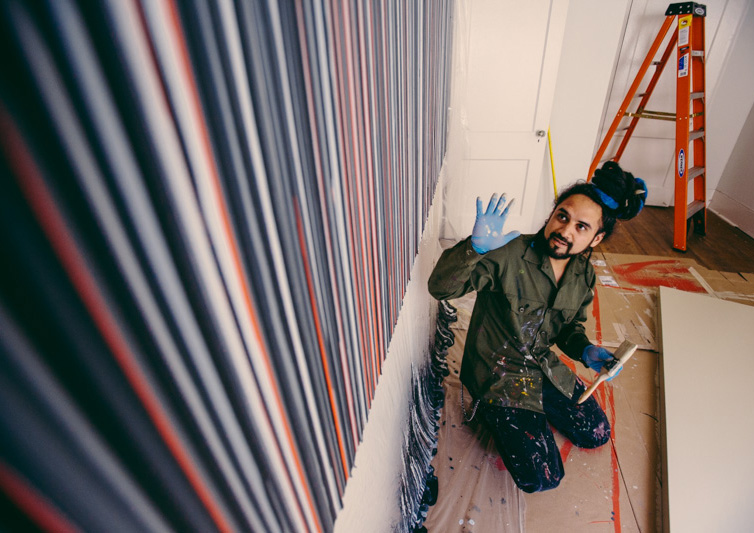 Photo by Scott Mitchell.
Stop No. 2: Mural Reveal Party. Now that you're fed, it's time to walk on over to the reveal party for local artist Ricardo Paniagua's latest work of art. Set just around the corner, between Taco Dinner and Malai Kitchen, admire and Instagram the colorful mural while DJ Christy Ray does her thing, but don't miss out on sips and snacks from other West Village locals like Brewed+Pressed, Sushi Zushi and Nine Band Brewing. Free and fun? See you there.