For 106 Years, The Family Behind David's Barbecue Has Been Supplying North Texas With Some Of Its Best Barbecue.
Welcome to Cued Up! In this new feature, we'll bust out the wet naps and get elbows deep in sauce in order to find what makes the region's best barbecue spots tick. We don't just want to know what makes their 'cue so damn delicious, though; we've got to cut down to the bone of these pitmasters to learn what makes each one of them so special — and why they've dedicated their lives to one of the most fundamentally Texas cuisines.
This week, we chowed down on David's Barbecue.
Fast Facts on David's Barbecue.
Where: Village Park Shopping Center, 2224 W Park Row Dr h, Pantego, TX 76013.
When: Tuesdays through Saturdays, 11 a.m. to 9 p.m.
Seating: Easy to find a spot.
Line Speed: Fast.
Woods Used: Hickory.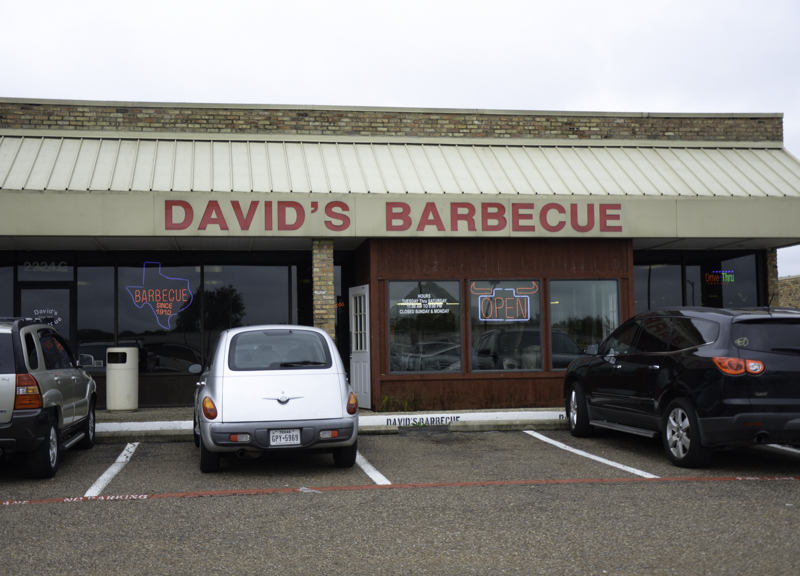 Overview.
David's Barbecue is tucked away in a little shopping center on West Park Row Drive, just outside of Arlington. This little hole in the wall is part of a barbecue institution that dates back to 1910. These days, owner Jimmy Harris represents the fourth generation of his barbecue family. That history means something here: David's is a classic Texas barbecue joint that focuses on the more traditional side of barbecue in an old-fashioned barbecue house setting.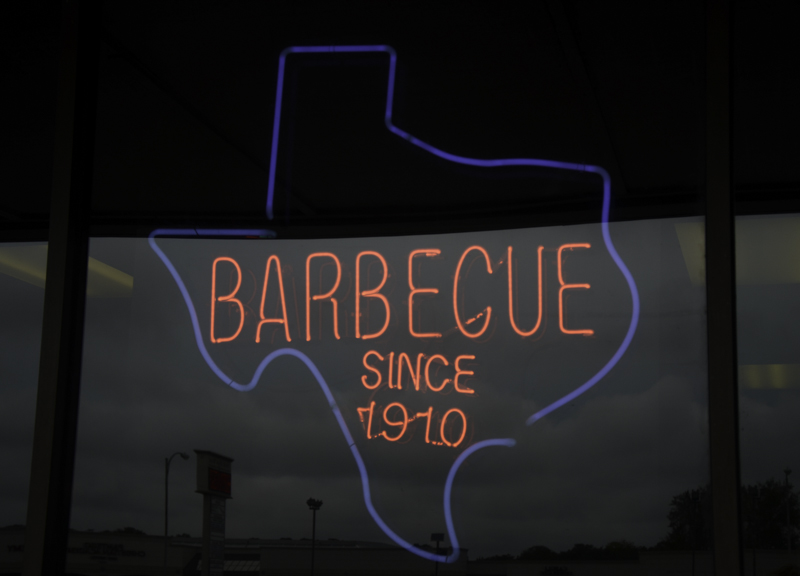 Some History.
Jimmy Harris comes from a family with one of the most storied histories in North Texas barbecue.
In 1910, Harris's great grandfather Elias Bryan opened a meat shop in Oak Cliff. Elias wanted to do something different, so he also offered barbecue at his place, which he simply called Bryan's Barbecue. Elias four children took over the reins in the late '20s, adding sauce to what had previously been a sauce-less offering. Harris' great uncle Red Bryan was instrumental in this change, creating the signature sauce that the family still uses to this day. Eventually, though, he struck out on his own, opening a barbecue-only spot in a small tin shack and later on Jefferson Boulevard in the space that now houses El Ranchito. That restaurant on Jefferson was a full-service, sit-down barbecue joint — complete with bellhops.
"It was the place to be back in the '50s" Harris says now.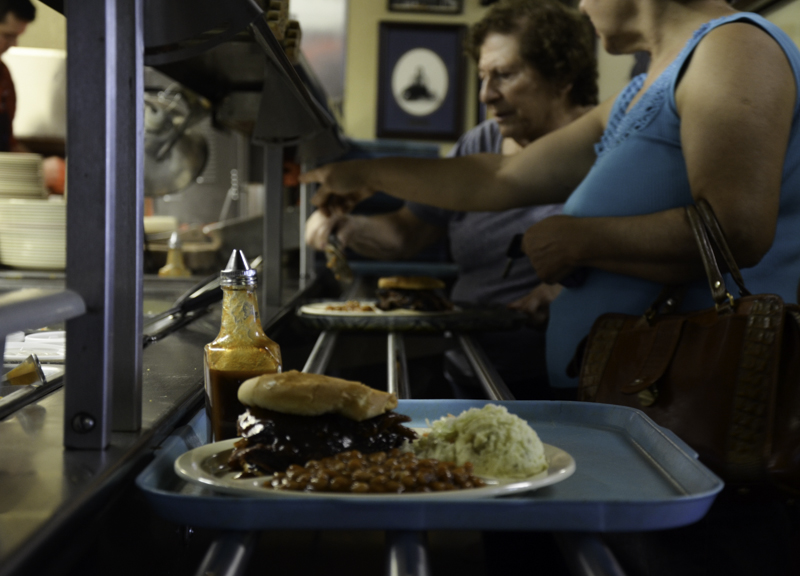 Back then, a beef sandwich cost 15 cents, and a hamburger was a dime. And those coins added up: Business was so good that, within a few years, Red had four barbecue joints running at once. That workload became too much for Red to handle all his own, though, and in the late '50s, Red sold off one of his spots to his son. That location would become Sonny Bryan's. In the '60s, Red's nephew David similarly branched out and opened David's Barbecue.
When Sonny sold his business to a corporation in 1985, David's the last true descendant of the original Bryan's Barbecue.
"The new places that open up are like kind of like the shiny brand new shoes," Harris says. "People say, 'Well, let's go try them on.' We're more the old comfortable shoes."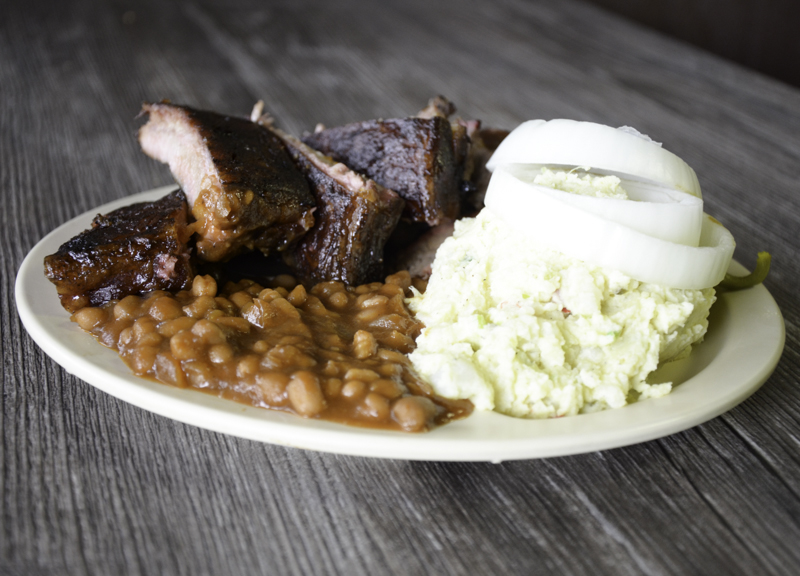 The Pitmaster and His 'Cue.
Given that it's the family business, Jimmy Harris has been around barbecue his whole life.
"I started working when I was eight years old," Harris says.
He spent his summers busing tables and helping in the kitchen, and attributes most of his cooking skills to lessons from his father and those long days spent in the kitchen.
These days, Harris strives to keep to his family's traditional barbecue style going, using many of the same recipes his family created along the way. His brisket has a nice smoke ring and a good bark, served along with the family's signature barbecue sauce. The St. Louis-style ribs are tender and smothered with a sweet glaze that complements their hickory smoke flavor. As sides go, the barbecue beans are cooked on the barbecue pit and have a sweet and smoky flavor. His potato salad is another classic recipe that's akin to something your grandma would make — or Harris' grandma, at least.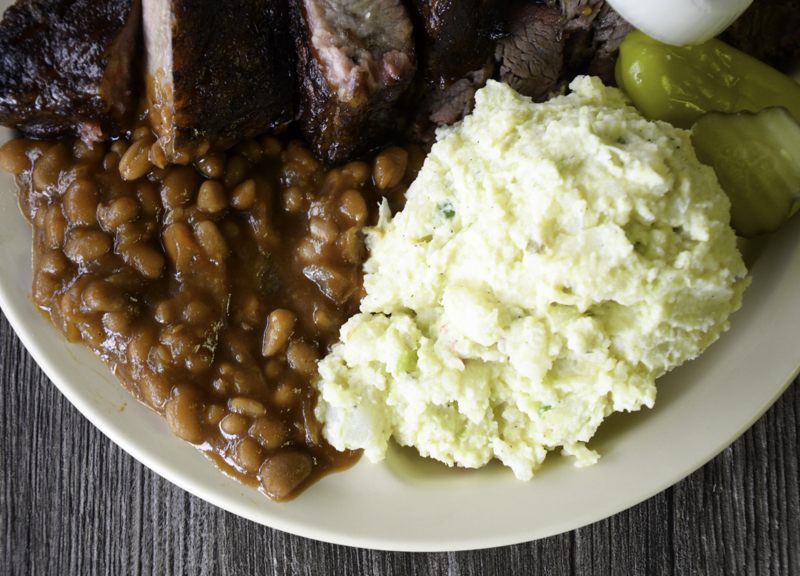 "The recipes that we use — the sauce, the potato salad, the coleslaw — and all that is the same as we've always used." Harris says.
For desert, David's serves house-made banana pudding and Mindy Lu's fried pies.
For 106 years, the Bryan family has been providing Dallas with quality Texas barbecue. Basically, they know as well as anyone else around here what they're doing.
Says Harris: "Our family philosophy is, if you get the best piece of meat and the best piece of wood, and you cook it right, the natural flavors of the meat and the wood will bring it all together."