Sip And Shop, Solo Or With The Girls.
Welcome to Perfect Date Night, a weekly feature that acts as your spirit guide for going on a perfect date in what is objectively Texas' best city, Dallas. Each week, we'll give you a night's worth of suggestions for a date night in a specific neighborhood, complete with recommendations for bars, restaurants, concerts, art shows, sporting events or, well, anything, really. Just make sure you include an emoji or two when you text your crush to invite them out.
Date Details.
• When: Thursday.
• Duration: 3 hours.
• Number of Stops: Two or 12, whatever you want really.
• Modest Estimated Budget For One: $30.
• Ballin' Estimated Budget For One: $50.
I know this is a date night column, but sometimes you just need a night to spend with your best girl friends, and this is one of those times. This week, you can celebrate Halloween early as you walk, talk and drink your way through Deep Ellum for a girls night out that you'll (hopefully) remember.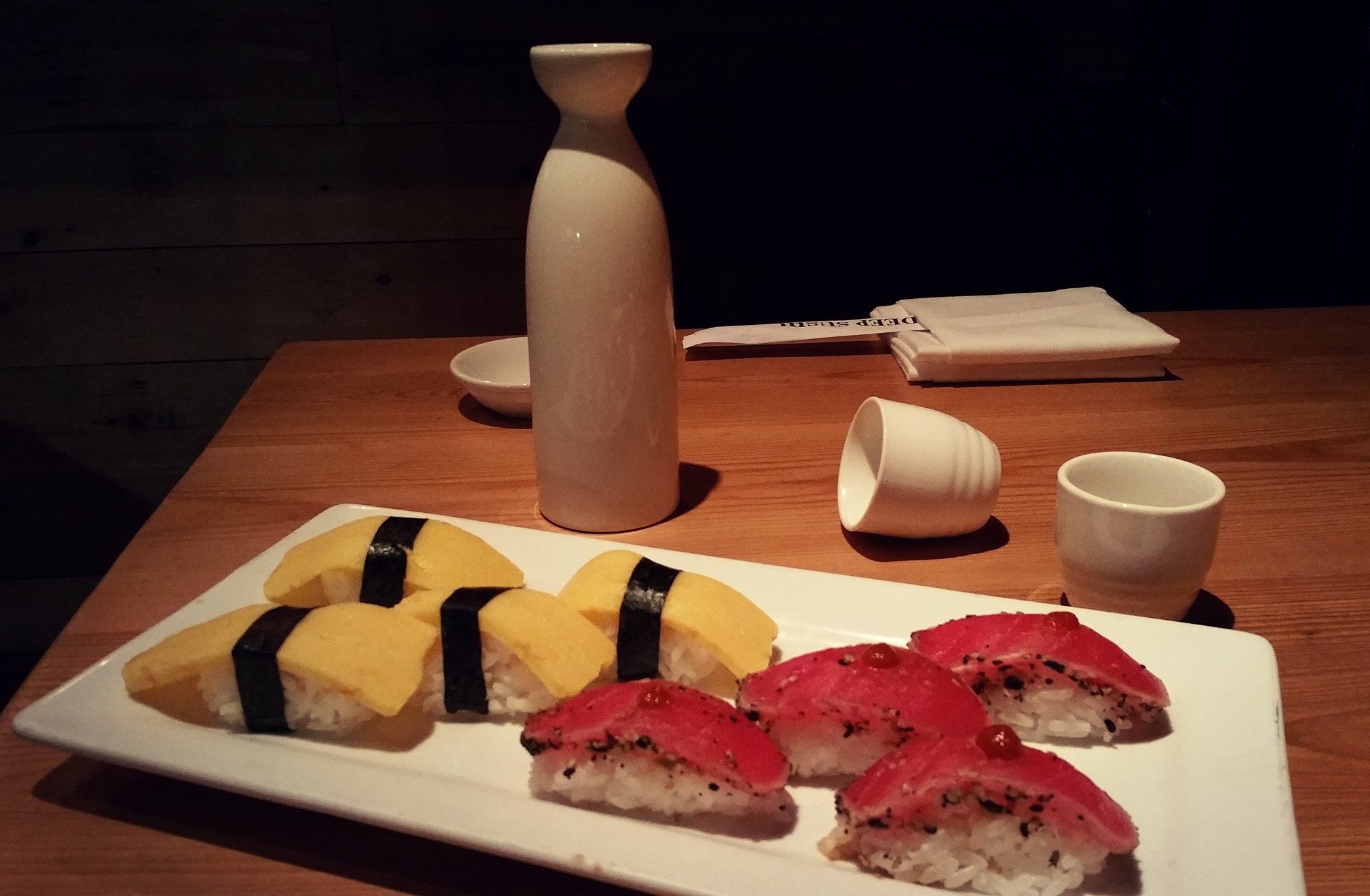 Image via Deep Sushi's Facebook page.
Stop No. 1: Dinner at Deep Sushi (2624 Elm Street, Dallas). Sushi is the perfect pre-wine walk meal, and Deep Sushi is the perfect place for it. Stop in for some rolls (don't miss the Spider or Scallop roll!), down some spicy Deep Sushi edamame, and get carbed-up to prep you for the night ahead. Afterward, just walk on over to Kettle Art to pick up your glass. Easy peasy.
Image via Deep Ellum Events' Facebook page.
Stop No. 2: Deep Ellum Wine Walk: Hallo-wine edition (2650 Main Street, Dallas). If I had to name my favorite hobbies, Wine Walks would definitely crack the Top 5. Maybe even Top 3. You just buy a glass from the designated spot — in this case Kettle art — and get free refills at participating shops and businesses. Many neighborhoods have their own regular walks, and I've hist up most of them here in Dallas, but the Deep Ellum edition is the perennial favorite among my friends and me for its sheer amount of things to explore, its quality of stops to sip at and the fun community vibe around each. Plus, you can't really beat the $10 price tag. Plus, this time around, it's the Hallo-wine edition, so don't forget your costume! You just might win something.
Cover image via Deep Ellum Events' Facebook page.