Next Time You Think Country-Style Barbecue, Think Sammy's In Uptown.
Welcome to Cued Up! In this feature, we'll bust out the wet naps and get elbows deep in sauce in order to find what makes the region's best barbecue spots tick. We don't just want to know what makes their 'cue so damn delicious, though; we've got to cut down to the bone of these pitmasters to learn what makes each one of them so special — and why they've dedicated their lives to one of the most fundamentally Texas cuisines.
This week, we chowed down on Sammy's Bar-B-Q.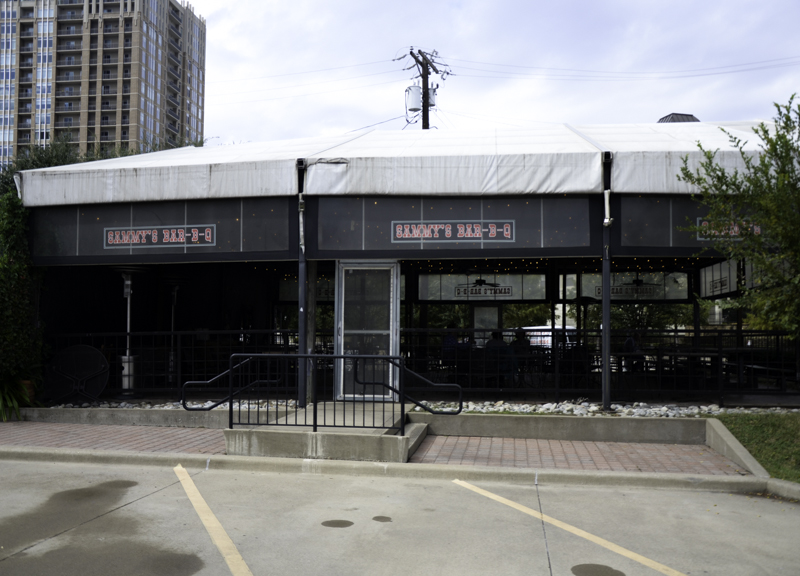 Fast Facts on Sammy's Bar-B-Q.
Where: 2126 Leonard St., Dallas.
When: Monday through Saturday from 11 a.m. 3 p.m.
Seating: Not hard to find a spot.
Line Speed: Long but fast.
Woods Used: Hickory with mesquite chips.
Overview.
Sammy's Bar-B-Q sits on the edge of Uptown, just off Leonard Street, where it has been providing Dallas with top-notch, country-style barbecue for over 20 years. But experience doesn't equal complacency at this joint, which acknowledges that it's still trying to perfect its craft.
"You can make something better every day," says owner-operator Marshall Prichard, whose classic, family-owned barbecue joint provides quality smoked meats in a laid-back Texas barbecue house setting.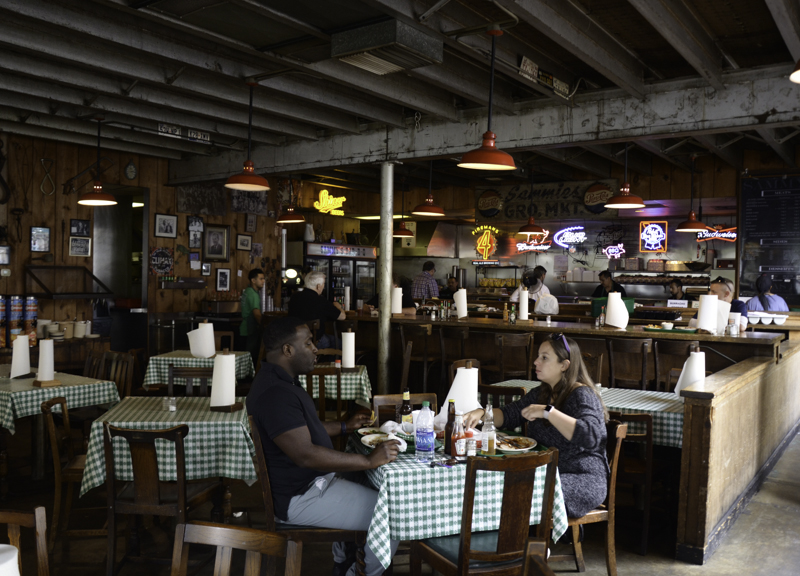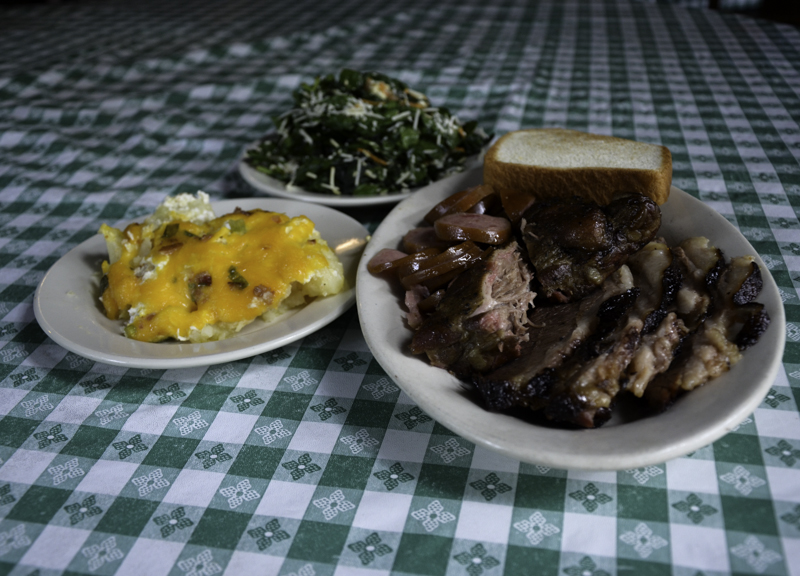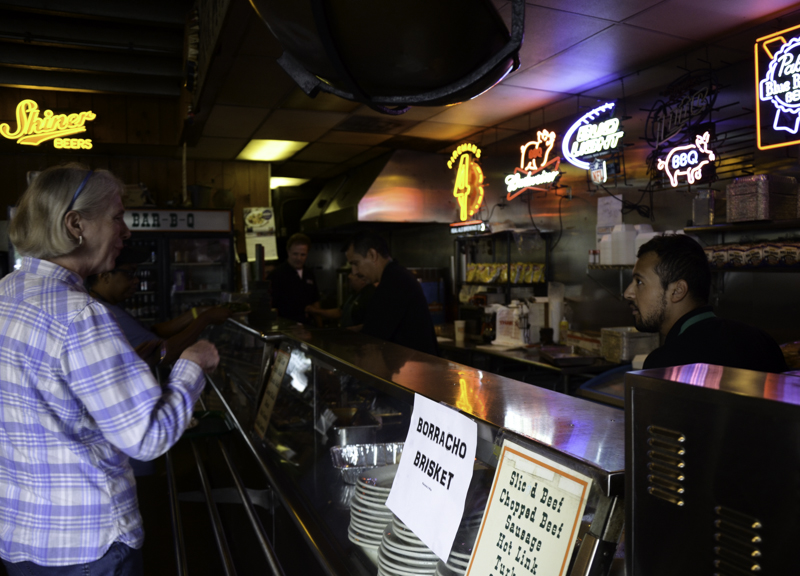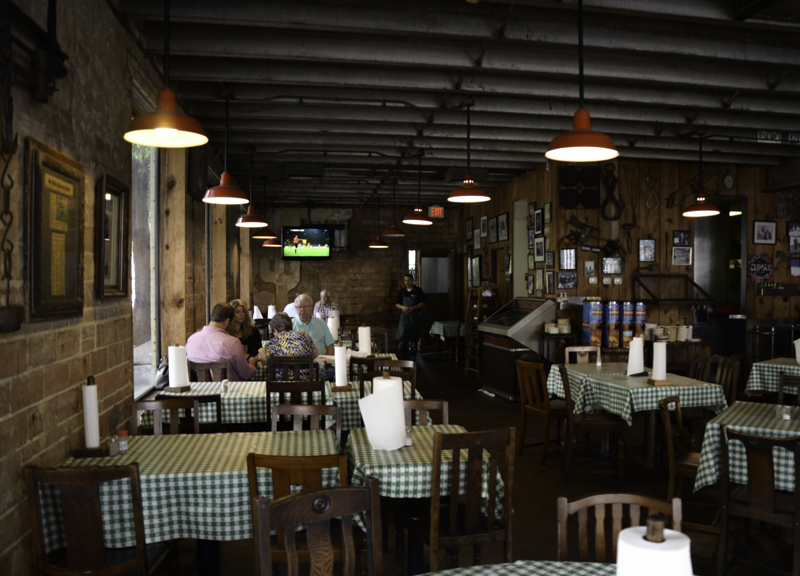 Some History.
Marshall Prichard and his family didn't start out in the barbecue business. Prichard's father and grandfather actually owned and operated an independent film distribution company. But as home video became more popular, smaller film distributors began to have a harder and harder time competing. Facing a decline in film distribution, Prichard's father thought to himself, "Well, I cook a good steak," and started putting tougher a business plan for a barbecue joint. The location the Prichards found was Sammy's Grocery Mart in Uptown. The family liked the name, so they kept it.
The original idea was closer to something that you would find in South Texas — more emphasis on the barbecue and less on the sides. In fact, Prichard's father didn't want any sides on the menu at first. It took some convincing to change his mind, but some family recipes eventually found their way onto the menu.
Sammy's Bar-B-Q officially opened its doors and started providing Dallas with classic Texas-style barbecue in late 1993. A few years later, the Prichards opened a second location, though the recession forced it to close down. Marshall Prichard moved to Los Angeles for a few years but, when he came back to Texas, he returned to Sammy's and evenly took over as owner.
"It's only my place if something's wrong," he says with a laugh. "If everything goes according to plan, it's my mother's place."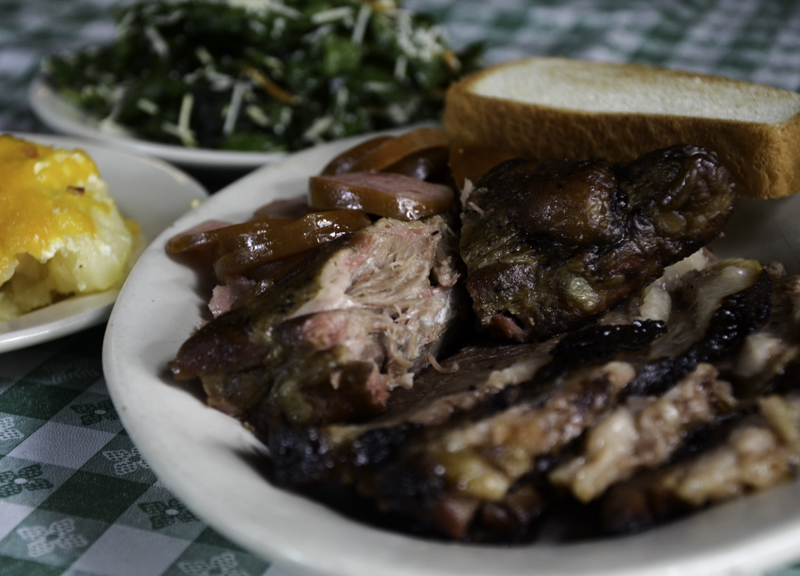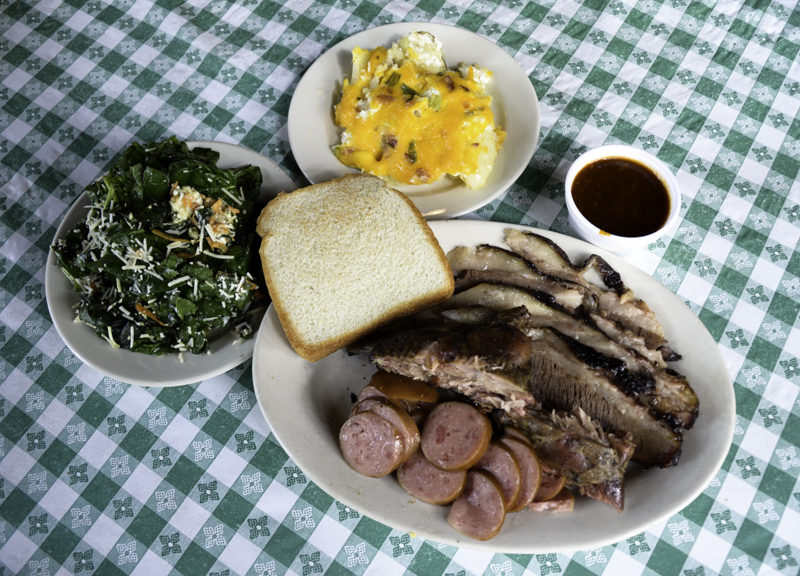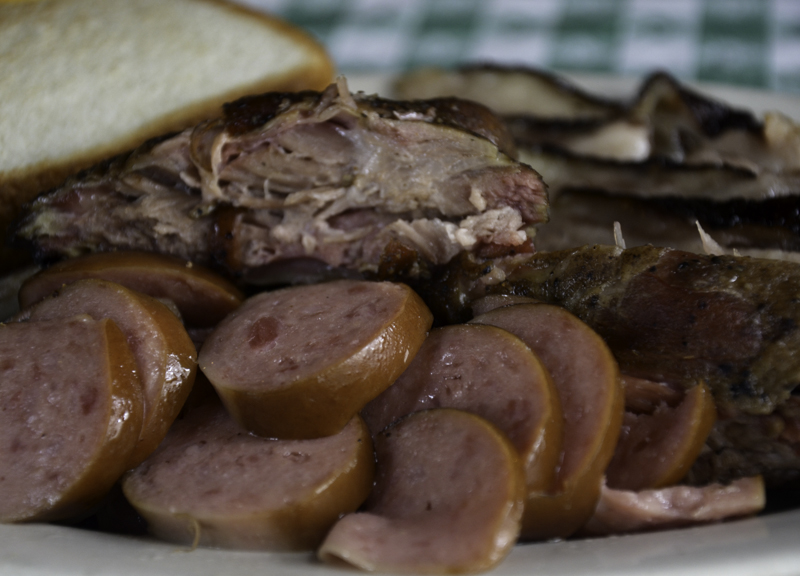 The Pitmaster and His 'Cue.
Marshall Prichard started getting into food at a young age. Growing up, his mother was always cooking, and it eventually rubbed off on him.
"I didn't know I was going to end up having a passion for it," Prichard says. "My mom was probably responsible for it."
When Prichard was young, his mother gave him an oyster all done up on a cracker and said, "If you like this, you're going to like food." He loved it, and that passion these days shows in the quality of the barbecue at Sammy's. Every piece of meat at Sammy's prime cut, and all the sides are made daily. The brisket is juicy and has a light smokiness to it. The bark is full of flavor, while the ribs are so tender they practically fall of the bone. Every bite of sausage is juicy and smoky.
This classic barbecue joint sticks to the basics when it comes to the 'cue and the sides — with a few exceptions, of course. The okra is breaded, the onion rings are all cut on a deli slicer so every one is the perfect size, and Aunt Glenda's potato casserole deserve room on every plate. On Fridays, Prichard does a borracho brisket that is basted for two days with a mirepoix (a sauce made with mixture of sautéed vegetables) made with red wine, and then smokes it.
If you somehow save any room for dessert, Sammy's Bar-B-Q offers homemade pies, brownies and lemon squares.
It's pretty clear: Marshall Prichard and his family are dedicated to providing quality country-style Texas barbecue.