The Highly Regarded NYC Falafel Joint Opened Up Its First Spot Outside Of The Northeast Here In Dallas' West Village On Saturday — And, Damn, It's Tasty.
It was cloudy with a chance of falafel balls in Dallas this past weekend. But they were, like, really good falafel balls.
That's because Mamoun's Falafel, the family-owned and -operated New York City chain, opened the doors to its first-ever location outside of the northeast right here in Dallas on Saturday. And much to our delight, the hype around this Middle Eastern restaurant's highly anticipated opening — Saturday brought with it promises of free food and prizes for the long lines of drooling customers —  was quite justified.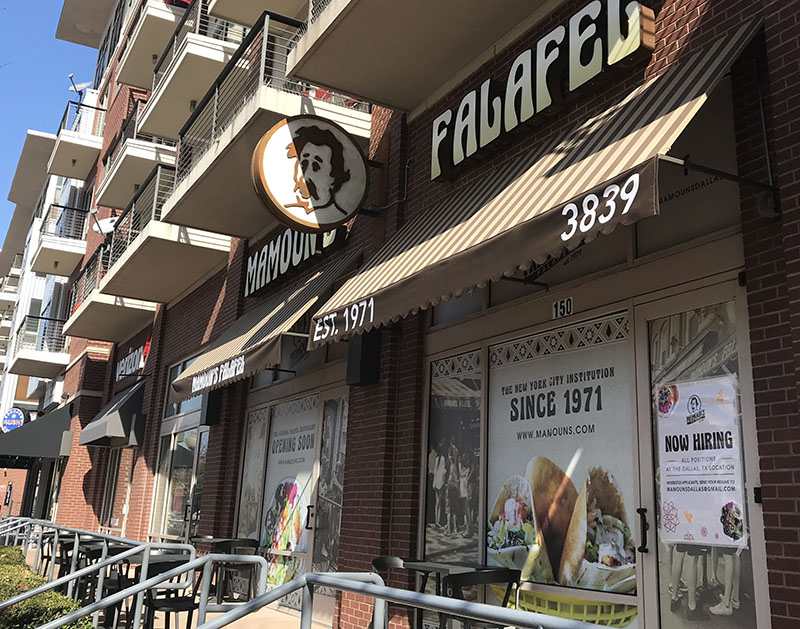 It all boils down to this: The from-scratch favorites on the menu — items including hummus, baba ganouj, tabbouleh, meats, salads and veggies plus desserts and honey-sweetened drinks — just drip with authenticity. And that's before we even discuss the falafel balls, which are as good as advertised.
And how, exactly are they advertised? Well, since opening in New York's Greenwich Village in 1971, Mamoun's has billed itself as America's "first falafel restaurant" and kept the recipes at each of its locations true to the ones brought stateside by founder Mamoun Chater from Syria almost 50 year ago now.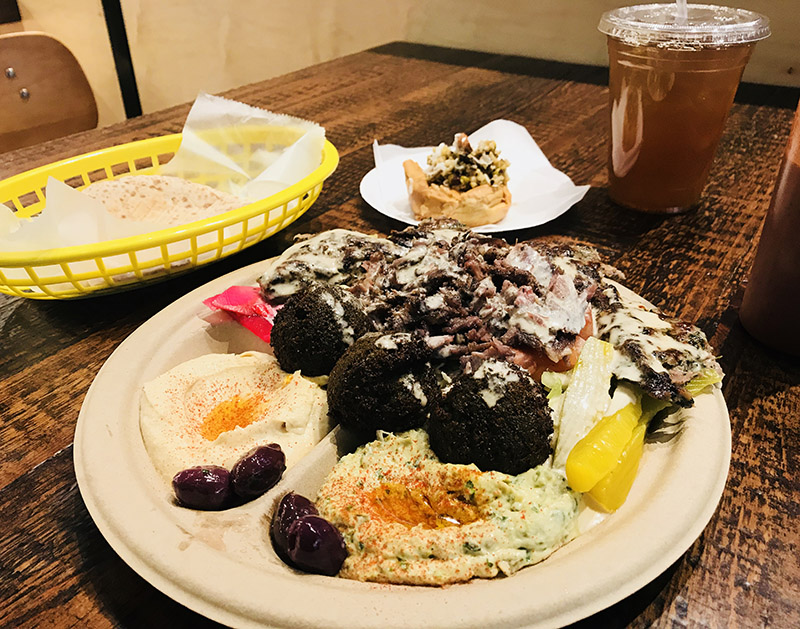 Just expect a line extending out the door at this 3839 McKinney Avenue spot if you want to get your hands on Chater's crispy-on-the-outside, soft-and-velvety-bright-green-inside falafel — for the first few weeks, anyway. You also can count on spending some time spent hovering around the sides of the dining room as you await a table opening up. That's just the way things are at Mamoun's — both up in New York and, it now seems clear, here in Dallas.
Also part of the Mamoun's way? Delicious lamb, of which there are three varieties on the menu, including cubed kebab, ground kafta kebab and traditional shawarma, which is shaved off of a trompo-style spit. (They've also got chicken kebab and plenty of vegetarian options as well.)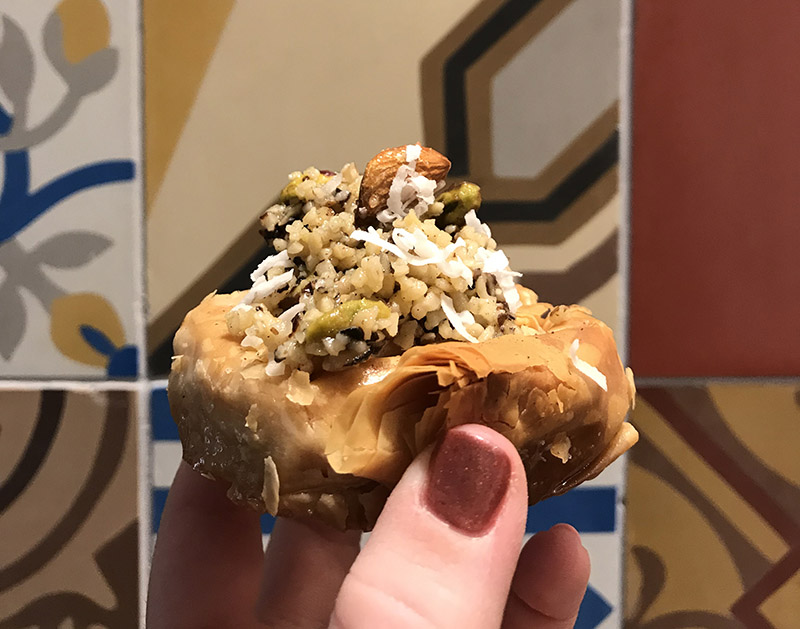 With only six locations  spread throughout New York, New Jersey and Connecticut, Dallas landing the seventh location anywhere is kind of a big deal. In the coming months, though, that will change as Mamoun's adds locations in places like Chicago and around California.
Even amidst that expansion, though, Mamoun's will remain affordable for just about any budget. A simple falafel sandwich costs just $5, and a combo platter full of favorites goes for less than $10. Signature meat or vegetarian sandwiches, named after streets in New York, are also affordable, ranging from $6.25 to $9.25, depending on the combination.
Just keep one thing in mind: Drinks will cost you $2, and they do not include refills. So, y'know, don't ask. Hey, it's still a NYC-based chain, alright?