Ohhhh Yeah: Some 19-Year-Old Crashed His Dad's Aston Martin Into White Rock Lake While On A Joy Ride With A Friend Over The Weekend.
Apologies to the East Dallas father/James Bond fan whose gray Aston Martin is surely his love and his passion, but the next time he leaves town, he should remember to lock the garage.
Why? For one, because a man with priorities so out of whack doesn't deserve such a fine automobile. But also because, in a move right out of Ferris Bueller's Day Off, his 19-year-old son and a buddy of his might take his car out for a joy ride while he's out of town.
That was the case late Friday night/early Saturday morning, at least. Seems, at around 1 a.m, the young friends wholly misjudged one of the turns on West Lawther Drive, killing pops' car by splashing into one of White Rock Lake's many feeder creeks — this according to what police told members of the "Lakewood, Dallas" group and the moderators of the Southeast Dallas Police Scanner page on Facebook, anyway. (In a bit of a surprise turn, cops also reportedly said the kids were sober at the time of the accident.)
Here's what the damage looked like as police were fishing the car out of the water once the sun came up on Saturday morning: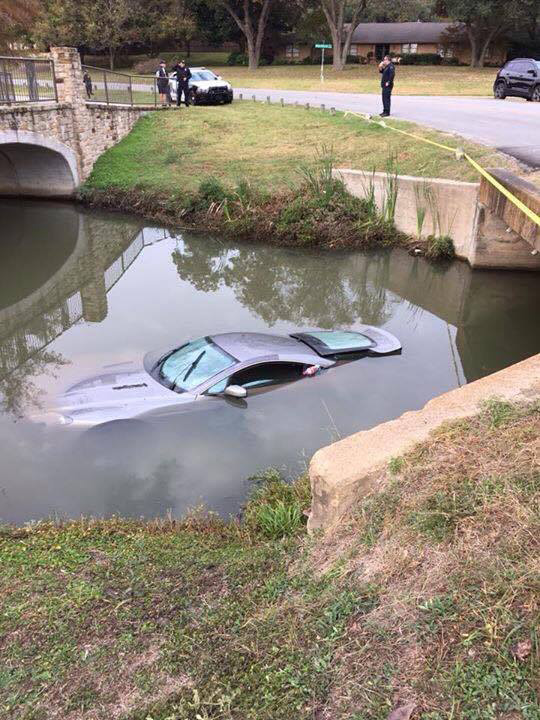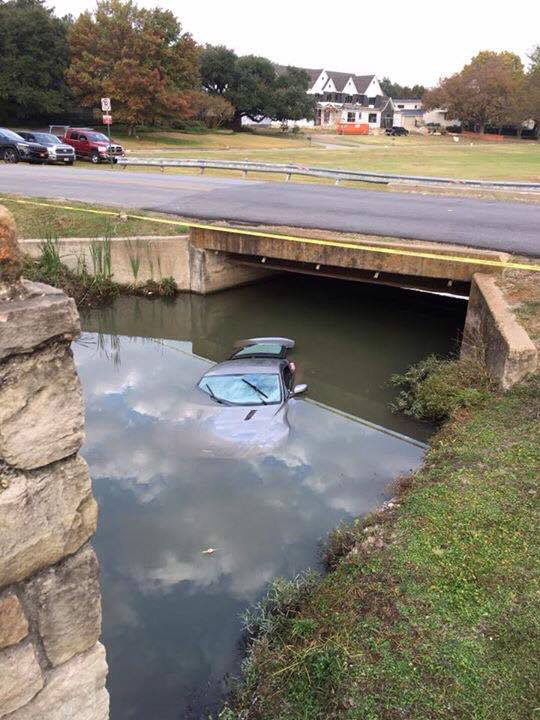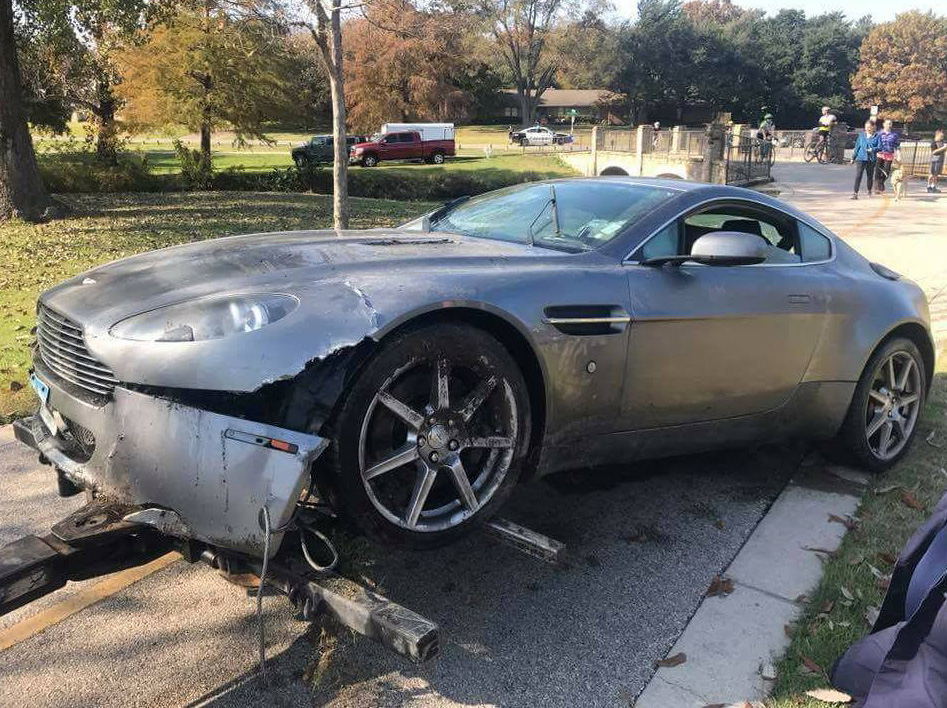 Fun fact: New Aston Martins start at $118,650!
Once dad gets home, we imagine he and his son are going to have a little chat…
Submerged car photos courtesy of Marcia Phillips. Out-of-water photo via Southeast Dallas Police Scanner.