For The First Time In Five Years, Lil B Is Set To Perform Live In Dallas. And, Just Like Last Time, We're Co-Presenting This Performance, Too.
Turns out, it's not just one of his catchphrases; Lil B appearances in Dallas are actually rare.
How rare? So rare that it's been five years since he came through to perform in Dallas last — a drought that will be rectified come Saturday, August 4, when the Based God returns to Dallas to perform at Deep Ellum's Canton Hall as part of a four-city Texas tour that will also find the Bay Area rapper performing in San Antonio, Austin and Houston over the course of a four-night stretch.
And just as was the case during that last stop in Dallas, which went down at the Prophet Bar and just so happened to be Lil B's first-ever Dallas gig, we're honored to be co-presenting this performance as well.
Why? Well, here's what we wrote in an open letter to The Based God in praise of that stop: "You exceeded our highest expectations, and trust me, our expectations going into last night's show were extraordinarily high. From the rambunctious group of folks up front [who were] crowd surfing or crowding the stage in hopes that your fingertips just might touch theirs to the more reserved set looking on from the back of the venue, all eyes were undisputedly on you. And for good reason; how could anyone possibly resist enjoying one of your sets? When you really get going, it doesn't matter any more that you're not the world's greatest lyricist or that your flow isn't necessarily the tightest. Simply put; you exude positivity and it is overwhelmingly infectious."
Oh, and speaking of positive energy: When it comes to Dallas and Lil B, the affection one has for the other appears to reciprocated — as least so far as our local sports teams go. The rapper, who is fairly quick to admonish basketball heroes he doesn't believe in, has gone on record as being a fan of both the Dallas Mavericks and point guard Dennis Smith Jr. in the last year. (He's also on record as being a fan of the Dallas Wings.)
So, yeah, if we're being honest, the simple fact that this show is even on the books has us feeling better about the state of things thee days. Far as we're concerned, August 4 — almost exactly five years removed from that last Lil B stop in town — can't get here soon enough.
If you too want in on this happy train, get your tickets to the all-ages show right now, right here for $22 a pop.
See you in a few weeks!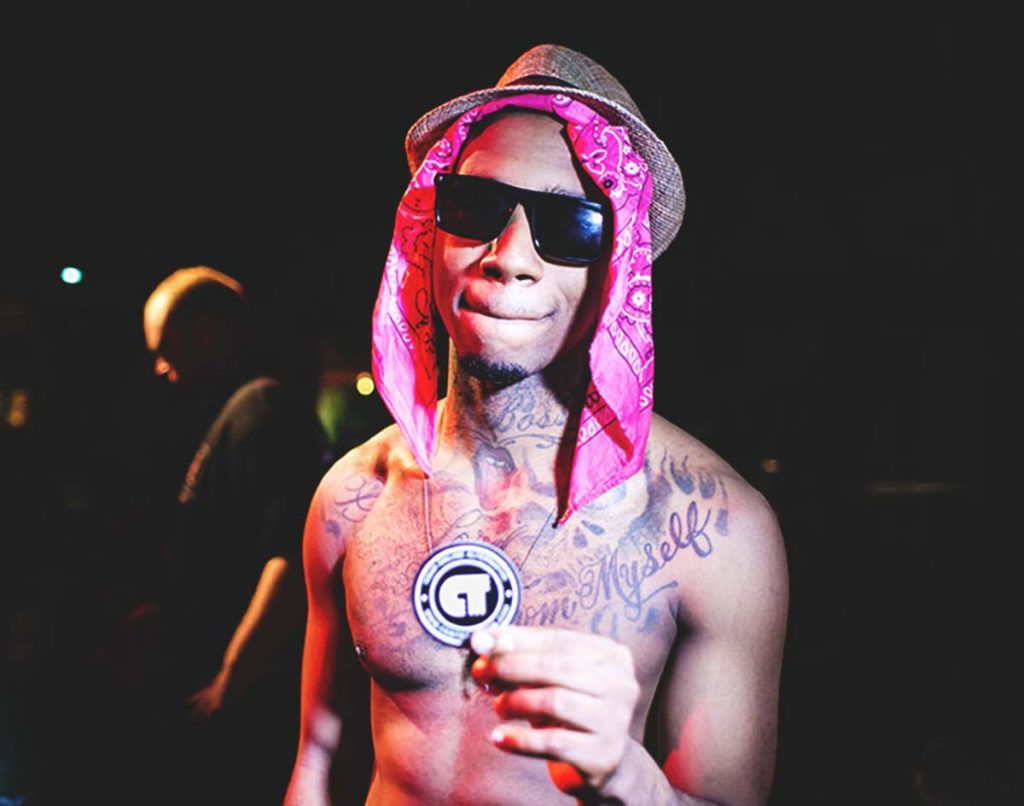 Lil B photo by Mikel Galicia