The Internet Sensation Known As Salt Bae Was In North Texas Yesterday, Scoping Out Locations For A Possible Restaurant.
Hey, you know Salt Bae? Of course you do. We're talking about this dude below — y'know, the swaggerific guy from the meme.
Anyway, as first reported by the always-eagle-eyed Candace Carlisle at the Dallas Business Journal, the web star and honest-to-goodness celebrity chef known IRL as Nusret Gökçe posted on his Instagram account that he was in greater Dallas area on Tuesday, checking out possible locations for a restaurant he seems to be considering opening in the area.
Any potential North Texas restaurant from the Salty One would be just the latest in Gökçe's roster. The international man of seasoning recently put pen to paper on new joints in New York in London that will follow his already well-reviewed home base in Abu Dhabi.
So where's Gökçe looking to make his mark around these parts? Based on the images shared to his Instagram Story, NorthPark is one possible location. So, too, is the Dallas Cowboys' The Star development in Frisco, which makes sense given the crazy push the Jones family is making in trying to make that place a legit dining destination.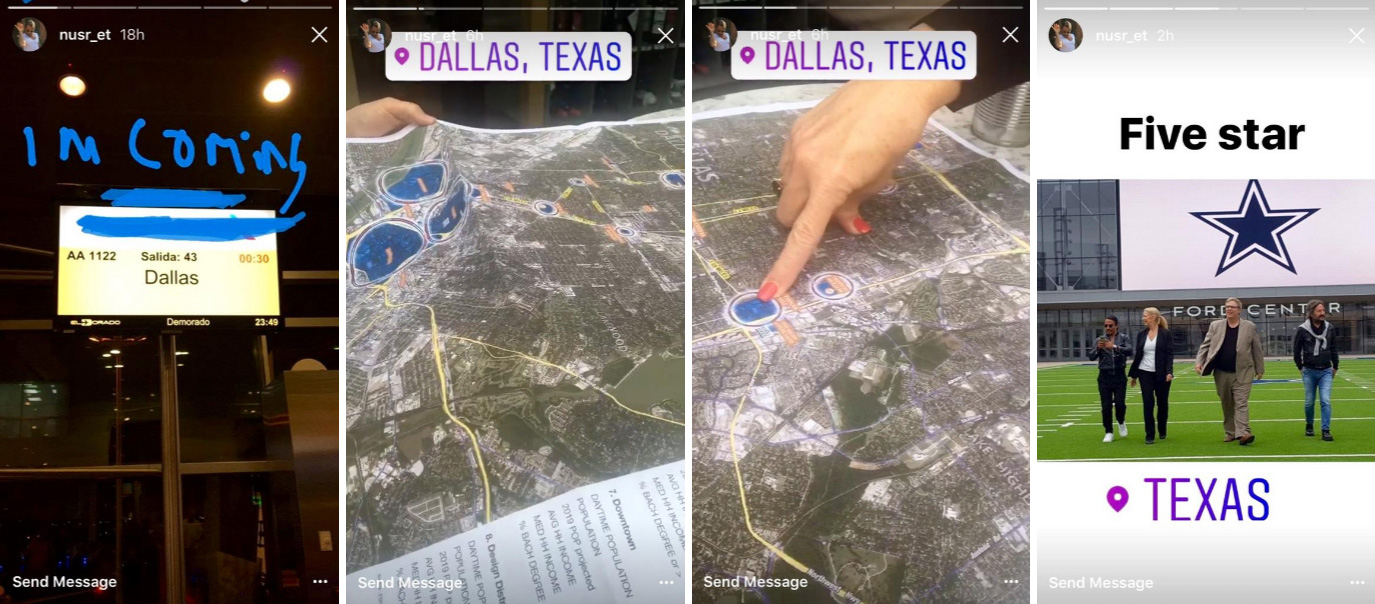 It's tough to say what this restaurant might entail as, beyond these IG posts, Gökçe and his team aren't really talking. But we imagine salt might be involved in some capacity because, well, that'd just be on-brand.
As more news develops on this front, we'll definitely keep you posted. For now, let's just all agree that this prospect is a more exciting one than the already confirmed Guy Fieri spot that's headed to Arlington.