You've Got To HIDE Your Love Away.
Welcome to Perfect Date Night, a weekly feature that acts as your spirit guide for going on a perfect date in what is objectively Texas' best city, Dallas. Each week, we'll give you a night's worth of suggestions for a date night in a specific neighborhood, complete with recommendations for bars, restaurants, concerts, art shows, sporting events or, well, anything, really. Just make sure you include an emoji or two when you text your crush to invite them out.
Date Details.
• When: This Thursday.
• Duration: 3 hours.
• Number of Stops: One.
• Modest Estimated Budget For Two: $75.
• Ballin' Estimated Budget For Two: $150.
This week has already been a long one so we're getting the party started early by heading to one of my favorite new spots, HIDE, for their Thursday Nights Kickoff Party.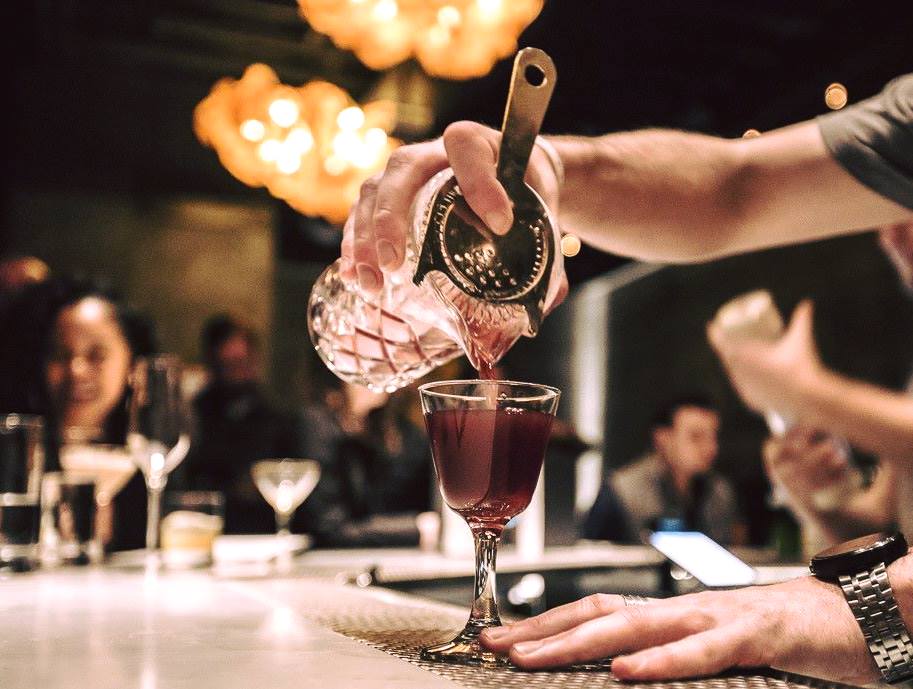 Photo via HIDE's Facebook page.
Thursday Nights at HIDE: Kickoff Party (2816 Elm Street, Dallas). New to Deep Ellum, HIDE has already established itself as a destination for creative craft cocktails and bar bites. They're kicking off their Thursday night series with a party hosted by Dallasites101, with a little music help from DJ Blake Ward, and drink specials all night. So head on down to Deep Ellum with your boo to take it all in. I personally recommend the Mezcal-laced Pickle My Berries and the Gyro Tartine, but keep an eye out for the Dallasites' own featured drink for the night!