Two Steps Forward & Two Steps Back: With Injuries Piling Up And The Playoffs Just Seven Weeks Away, We're Still Worried About The Stars' Offensive Attack.
Your Dallas Stars are like a box of chocolates. You just never know with these guys!
Between maximum efforts against St. Louis and Chicago and disheartening results against Carolina and Vegas, Stars fans have been on a roller coaster of emotions this week.
Throw in a trade deadline that quickly turned from excitement to frustration, and then toss in a sudden outbreak of injuries, and you got yourself an anxious fan base wondering why the hockey gods are punishing their favorite little team from Dallas.
Allow us to share our half-baked thoughts as we concisely asses the Stars' current situation.
The Good.
1. Jim Nill's trade for Mats Zuccarello was excellent. Two conditional draft picks for a mini Radulov? Sign us up/ Zucc was our favorite player available at the deadline — there was just no way Dallas was giving Mark Stone $9.5 mil for eight years — and his two-period performance in Chicago showed how impactful of a player he can be!
2. The emergence of Roope Hintz as a legitimate top-six forward has been exciting. Even if his stat line is less than impressive, the Finnish rookie has improved considerably since the start of the season and has quickly become one of the Stars' most dynamic forwards.
3. Dallas has the best damn goaltending tandem in the NHL right now.
4. The team is somehow still in position to make the playoffs.
The Bad.
1. The Stars' schedule is back-loaded this season, and with so many teams close to the final two wild card spots, Dallas will have to find some consistency to reach the postseason.
2. Zucc, Benn, Bish, Pitlick, Klinger, Comeau and Cogliano — plus, we suspect, Dickinson — are all dinged up to varying degrees during the final stretch of the season.
3. With the trade deadline now behind us, this is your team, warts and all.
4. Val Nichuskin has zero goals and zero PIMs through 44 games. Has any other NHLer accomplished such a feat?
The Meh.
1. We were mildly optimistic about trading Connor Carrick and third round pick for Ben Lovejoy, but after watching "The Reverend" commit several sinful turnovers in his first two outings, we're already getting Greg Pateryn flashbacks.
* * * * *
Those thoughts out of the way, let's get into our usual rigmarole and look back on the hockey week that was, as well as head to the hockey week that will be.
Last Week in Your Dallas Stars.
• Victory Green™ vs. St. Louis Blues, 5-2.
Impressive! The Blues' month-long winning streak comes to a satisfying end as Jamie Benn powered the bois to a playoff-like victory. The Captain's two goals marked the first time this season that Jamie has scored multiple goals in a game, and he did so here on that intriguing and sexy Faksa checking line that's just so hot right now. Anton Khudobin was clutch once again in the game, especially in the third period, where he was able to stop two grade-A shorthanded scoring opportunities and preserved the Stars' two-goal lead. Eventually, Tyler Seguin scored on the empty net to send the Blues packing. Said Jamie Benn in the postgame: "Sure hope it sparks something." We hope so to, Jamie. We hope so too. Fun Note: The Stars are really impressive at breaking streaks. Just this season alone, Dallas is responsible for breaking the Flyers' 10-game winning streak, the Capitals' 15-game winning streak at home and now the Blues 11-game winning streak.
Heiskanen threads the needle with this beauty of a pass to Benn. #GoStars pic.twitter.com/5av4DYAhWa

— Dallas Stars (@DallasStars) February 22, 2019
• Darkness Music® vs. Carolina Hurricanes, 3-0.
Rancid! In this one, Dallas got shut out by Petr Mrazek and the Carolina Hurricanes for the second time in two weeks — and this time in front of a frustrated audience at American Airlines Center. Carolina politely asked the Stars to wear their road white jersey at home to allow the Canes to wear their Red sweaters. Apparently Dallas resident and majority owner of the Carolina Hurricanes, Tom Dundon, isn't too fond of his team's white uniforms and regularly tries to roll out the home reds as much as possible, regardless of where his team is playing. It would have been nice to see some Victory Green™ pop on TV against the Hurricane Red, and we hope that teams will one day don their color jerseys against the opposition's color jerseys more often. The Stars white jerseys are nice, sure. But we prefer Victory Green™ both on the bois and on the score sheet, neither of which we got here. This game really sucked. What a bunch of jerks…
Hide and seek Storm Surge from the #Canes mentors! pic.twitter.com/TurA024JdG

— Carolina Hurricanes (@NHLCanes) February 24, 2019
• Victory Green™ at Chicago Blackhawks, 4-3.
Inspiring! My mind all game long: "This feeling, I 'member it from somewhere, some place, some time ago. But how? What is this feeling I 'member in my bones? Oh, I 'member! Feels like the 2015-2016 Dallas Stars!" What an incredibly fun outing this was against the surging Chicago Blackhawks at the United Center. It always feels great to beat the Blackhawks, but the gritty determination and swagger the Stars displayed in the game is what really had us grinning from ear to ear. Absolutely, we were depressed to see Mats Zuccarello play for one period before being breaking his arm from a shot block — but we aren't going to dwell on that now. During the course of the game, six Stars were injured to some extent — including Jamie Benn, in his first shift, and Andrew Cogliano, who required some extensive work on his kisser after taking an uncalled high stick across the face. Alexander Radulov, absent from the previous game due to an illness, boarded the Stars' plane wearing a surgical mask to prevent infecting his teammates. He then went "sicko mode" on Chicago here, notching a goal and assist, winning two huge face-offs and racking up 19:31 of ice time while looking a few shades paler than usual. Dallas could have caved under the pressure on the road, exhausted from playing their third game in four days or fear of losing a crucial game against their Central Division opponent, but they somehow managed to provide Anton Khudobin with enough offensive and physical support to come away with two points. Dobby was phenomenal in the third, as the "backup" netminder and PK unit held Patrick Kane and the 'Hawks scoreless on a four-minute power play to close out the game.
Two points in two periods. @zuccarello36 is making quite the statement in his first game with the Stars. #GoStars pic.twitter.com/7PK9mUuQx2

— Dallas Stars (@DallasStars) February 24, 2019
• Darkness Music® at Vegas Golden Knights, 1-4.
Ouch! Twas a valiant effort by the shorthanded Stars to fight off the Golden Knights with their shiny new weapon through two periods, but Mark Stone and his new teammates were able to break through after putting 48 shots on Ben Bishop and rightfully secure two points against the overwhelmed and Captain-less Stars. There's just seven weeks remaining until the playoffs, and Mats returns in four weeks. But who's counting?
A mad scramble followed by a good Stars goal. #GoStars pic.twitter.com/OCjmnN0SCi

— Dallas Stars (@DallasStars) February 27, 2019
NHL Hitz PRO Player Of The Week®.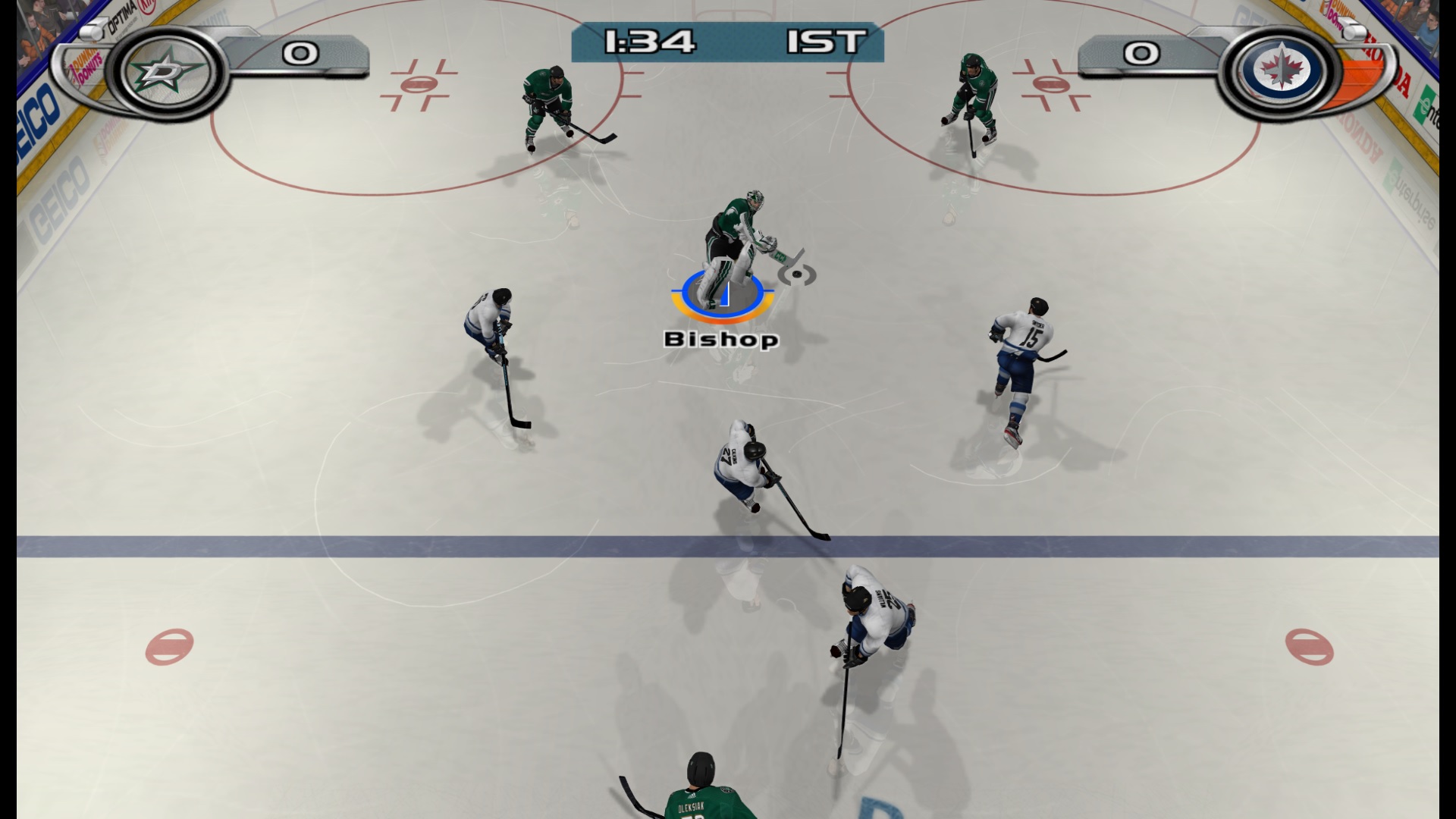 This is getting ridiculous. Ben Bishop and Anton Khudobin share this week's honors. Yes, again.
This Week In Your Dallas Stars.
• Thursday, 2/28, at 9:30 p.m. at Los Angeles Kings (AWAY): Former 2010 first-round draft pick Jack Campbell didn't pan out for the Stars, but the goalie now sits among the Western Conference leaders in GAA and save percentage. Campbell defeated Dallas in January by stopping 29 of 30 shots and has provided excellent netminding for the hapless Kings all season long.
• Saturday, 3/2, at 7 p.m. at St. Louis Blues (AWAY): There's bad blood abounding between the Blues and Benn's Bois! St. Louis has vaulted up the Central Division of late, too. So, stealing two points in the 'Lou would be quite ideal here, indeed.
• Tuesday, 3/5, at 7:30 p.m. versus New York Rangers (HOME): Mats Zucarello faces his old… oh, wait. Ugh. WHY, HOCKEY GODS? WHY COULDN'T YOU HAVE TAKEN HONKA INSTEAD!
Flip it. Stick it. See ya later, bye. — LehtMoJoe