After A Disastrous Effort Last Season, Your Dallas Stars' Special Teams Are Finally On Point. So How Come That's Not Translating To Wins?
Welcome to Forechecking™, our weekly Dallas Stars column that looks back at the hockey week that was, and the hockey week that will be.
Your Dallas Stars are playing winning hockey — only, uh, without actually winning?
How does that work? How does a team that has the best power play in the league and the second best enalty kill in the league only have a 6-5 record? Are your Dallas Stars all hat and no cattle? Are they steer or cowboys? Are they a flash in the pan or are they not a flash in the pan?
So many questions and so few answers! But we will try our best to explain the unexplainable.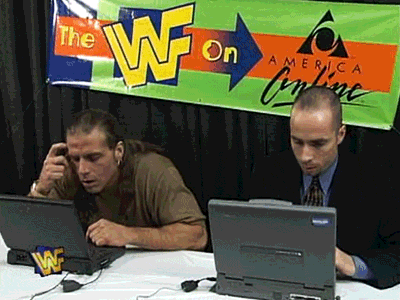 Last Week in Your Dallas Stars.
• Darkness Music at Colorado Avalanche, 3-5.
Something about the Mile High City just brings out the malaise in your Stars. Jamie Benn opened the scoring in the first period with a magic bullet shot, but the Stars played uninspiring hockey until the third period when they finally attempted to claw back from a 2-4 deficit. Ben Bishop had his weakest outing of the season, even if he was still relatively decent. Of course, that didn't stop coach Ken Hitchcock from pulling homeboy in the second period — even if it was meant as more of a spark for the team than an indictment on Bishop's play. Either way, Big Ben ain't trying to hear it. Semyon Varlamov was once again the difference-maker between these two teams, as his dominance over the Stars in Colorado frustratingly continues.
Here is your play of the game:
outta the way nerd pic.twitter.com/eTdW4A3kOH

— steph (@myregularface) October 25, 2017
This Was Cool: When the Avalanche successfully kill a penalty, the arena sound man plays this Mario power-up sound fx as its player takes the ice from the penalty box. I find that fun!
Did Jason Spezza score? No.
• Darkness Music™ at Edmonton Oilers, 4-5.
Boy, what a fun game to watch if you are into goals and not into winning! In addition to scoring four times, Dallas managed to knock a couple goals into their own net in this one. Bummer! The Stars were able to capitalize with their red-hot power play, which went three-for-five on the night, and their offense was spearheaded by another strong performance from the captain. Unfortunately, a couple defensive mistakes late in the game were pounced on by The Oil, and that was all she wrote.
Play of the Game:
when you're holding connor mcdavid and never want to let go pic.twitter.com/u5CbA4TsyP

— steph (@myregularface) October 27, 2017
I'm Not Sure How To Feel About This: We weren't a big fan of the Oilers' orange duds in this one, but we may be coming around on them.
Did Jason Spezza score? No.
• Victory Green at Calgary Flames, 2-1.
Kari Lehtonen in net? Check. Third game in four nights? Check. On a back to back? Check. Stars lose? Wait, no check! Hey, how about that! Your Dallas Stars done won the game on the strength of special teams, which have flipped from the league's bottom of the barrel to the league's cream of the crop in a matter of months. Somehow, Kari out-dueled the Flame's Mike Smith as the Stars did an excellent job at limiting the opposition's scoring opportunities. With Stephen Johns out with concussion-like tummy problems, Greg Pateryn led the Dallas defenders in ice time — quite strange, all the things considered, as we still aren't comfortable with how the Stars organization is handling it's defensive corps this season. Still, a win is a win and since we won there's not much to complain about.
Play of the Game:
You know things are good with the @DallasStars when @RADUL22 is pumped. #DALvsCGY pic.twitter.com/XoRtPC2tPk

— NHL (@NHL) October 28, 2017
This Is Cool: Not to harp on that above play too much, but, man, we love it when Alexander Radulov scores — almost as much as he does.
Did Jason Spezza Score? No.
NHL Hitz Pro Player of the Week.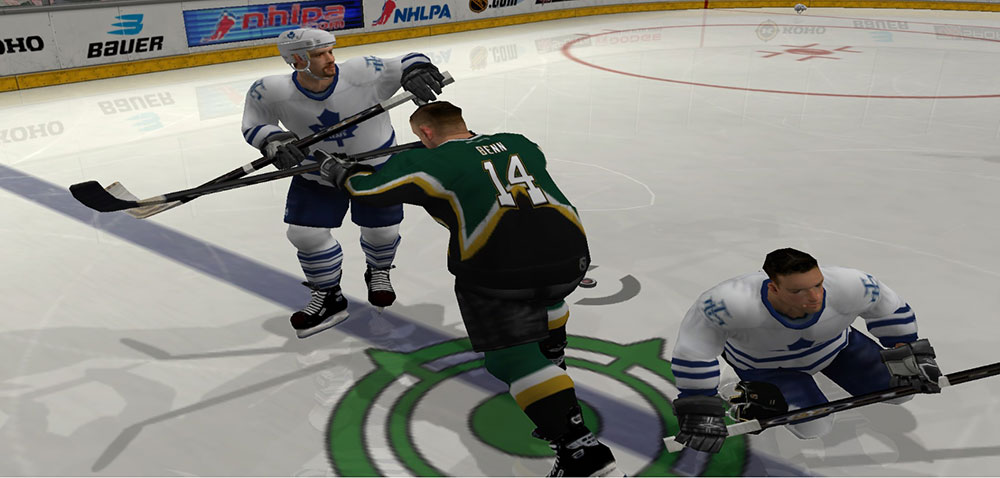 Jamie Benn began last season in a funk. He was slow to the whip, unable to direct high quality shots on net and uncharacteristically lost puck battles along the boards. It was painful to watch. This season is a whole different animal. The captain is in full Mark Messier mode and playing Big Boy Hockey night in and night out. Jamie is 10th in NHL scoring, boasts a 55.5 percent face-off win percentage and is pacing the Stars juggernaut power play with 5 points. He's an elite player who is playing like one, and it's a delight to the sight. If Benn can keep this pace throughout the season, there's a good chance he will compete for the Art Ross once again.
Your Unofficial Dallas Stars Fan of the Week.
Name: Anselm Keklikian.
Twitter: @anselmkek.
From: Ottawa, Ontario.
When Did You Become A Stars Fan? Around 1997-1998 when Belfour (my goalie idol) joined the team.
Favorite Player: Currently, John Klingberg. All-time, Ed Belfour.
Favorite Stars Moment/Experience: The 1999 Cup, and every time they come to Ottawa and beat the Sens.
The Stars Will Win The Stanley Cup This Year If: we stay healthy and solidify our back-end with some more depth.
Complete the sentence "Only shooting Stars…": when the sprinkles are out.
Song That Gets You Hyped For Hockey? The old Hockey Night in Canada theme! Childhood memory for every Saturday night 🙂
Message To Stars Fans: In Nill we trust. Keep your chins up we shall prevail! LEHT'S GO STARS!
Would you like to be featured in Forechecking™? Just answer the questionnaire above and send it to forecheckingtm [at] gmail [dot] com, pretty please.
This Week In Your Dallas Stars.
Dallas Stars at Vancouver Canucks.
Monday, October 30, 9 p.m.
On the ice or off, you can't trust a Canuck.
Dallas Stars at Winnipeg Jets.
Thursday, November 2, 7 p.m.
Can you name the Jets' mascot? It's Mick E. Moose. Really.
Dallas Stars vs Buffalo Sabres.
Saturday, November 4, 7 p.m.
Hey, that's Phil Housley on the bench!
Flip it. Stick it. See ya later, bye. — LehtMoJoe
Cover photo via the Dallas Stars' Facebook page.