It's About To Get Crazy In Stars Land Following The Team's Elimination From Playoff Contention.
Led by the "New Triplets," the Dallas Stars are a fast-and-furious squad that have quickly become the darlings of the hockey world this season. Thus, we welcome you to Forechecking™, our weekly Dallas Stars column that looks back at the hockey week that was, and then the hockey week that will be.
Your Dallas Stars have successfully clinched a non-playoff spot during a season defining week that saw Lindy Ruff and the boys acquire only two out of a possible eight points against very average opponents. It was frustrating, humorous and altogether embarrassing — kind of like when you are in the band Megadeth and you win your first Grammy, but the house band plays "Master of Puppets" as you walk to the stage!
With the catastrophic meltdown this week comes the assurance that changes will finally occur to a team that couldn't find their groove in an injury-plagued season. In the very least, Your Dallas Stars were entertaining in their downright macabre fortunes.
Let's find out who we reached such depths..
Last Week in Your Dallas Stars.
• Darkness Music at Toronto Maple Leafs, 1-3.
Last week, Your Dallas Stars blew the Leafs right out of the gutters of Balch Springs with a five-goal outburst in the opening frame, but no such luck this time against Toronto as the Stars offense looked helplessly cute and out of control.
Some not-so-positive notes:
• Cody Eakin has the most ice time among Stars forwards.
• Dallas is the only team in the NHL not to have won a game this season when trailing after two periods (0-19-2).
• The Stars have only won seven games on the road (out of a possible 25).
• The team has scored only nine goals in its last five road games.
• With the loss against the Leafs, the team has its first three-game losing streak of the season.
Something nice did happen, however, when Tyler Seguin scored his 20th goal of the season off a bang bang faceoff win during the power play. That was pretty neat. Also neat was Devin Shore and Brett Ritchie playing their first NHL game in the hometown of Toronto. Neat.
• Ultimate Darkness Music at Ottawa Senators, 2-3.
It started like any other road game this season for Your Dallas Stars, solid play, getting scored on first, responding with more solid play, unable to cash in on their offensive chances, fight happens to "inspire" the team, and then something magical happens. But then Your Dallas Stars showed the world something they ain't never seen before:
Well, it actually has happened before. In fact, it has already happened before earlier this season, albeit in a more dramatic and kickass fashion. Getcha popcorn ready and watch as superstar in the making, Patrik Laine, feel really bad about himself:
It's quite remarkable that Dallas gave up a shorthanded goal (most in the NHL) followed by scoring on theyselves on a delayed penalty. I can tell you how I felt when this happened with this gif (pronounced gif).
How did you feel? Prolly similar and/or with more anger. I do think it is worth noting that being down 0-2 on the road, in humiliating fashion, Dallas battled back and made a game of it showing pride in their effort regardless of results. Antoine Roussel and Jamie Benn scored (Jamie with a Gordie Howe hat trick) as the Stars left Canada with they tail between they legs. Mark Stone (who has more goals than Jamie Benn on the season with 19) poked home the gamer winner for the Senators in the third. Sucks.
• Victory Green™ vs Carolina Hurricanes, 5-2.
For the first time in five games, Dallas won a hockey game!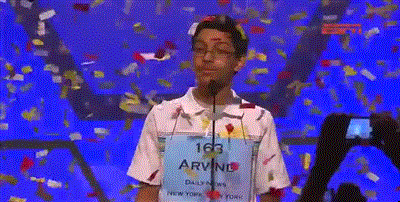 A three-goal first period propelled the falling Stars against the Hurricanes of Carolina in an afternoon game on a unseasonably warm 84 degree day in Dallas, Texas. Is it worth noting that the Hurricanes are last in the Metropolitan Division and have more points than the Stars? No. Because if I did it would seem snarky and belittles the win, but if I didn't, I'd get accused of withholding the facts from the general public. So yes. Patrick Eaves playing in his 600th career NHL netted two goals to set a new career high with 21 on the season. It's been a fantastic year for the oft injured depth skater. The Hurricanes attempted to spoil the nice weather with a power play goal in the third, but Adam Cracknell firmly put the game out of reach for his 7th heaven of the season.
Of Note: Jamie Oleksiak had a very strong performance after spending time in the triage with injury. It will be interesting to see how Dallas manages him as the expansion draft looms ever closer. Do they protect him from Las Vegas? Trade him to a contender? Do they kill him?
• Darkness Music at Nashville Predators, 4-5.
NHL schedule makers decided to send the Stars to Nashville for a late afternoon Sunday game after having them play an early afternoon Saturday game at home. Sounds kinda wonky to me. Regardless, hockey happened in the music city and it was quite the humdinger. There were three fights in the first period and three-goal lead for the Stars heading into intermission. How awesome! What could go wrong? Oh wait, its the Dallas Stars, everything can go wrong and will. After a fantastic start in Nashville, Dallas' lead was slowly chipped away until there was no more lead left to lead with despite a strong Kari Lehtonen performance. It's astounding how Your Dallas Stars find new and creative ways at losing hockey games, it truly is. Dallas surrendered its 10th shorthanded goal of the season (not new) and gave up the decisive goal on another botched drop pass play (not creative) but did manage to lose a game in which they had two separate five-on-three power play opportunities (I don't recall that happening this season). Amazing! Somewhere in the USSR, Sergei Zubov is smoking his 4th pack of cigarettes and shaking his head in disappointment at the ineptitude, err ineptness. Nashville scored five unanswered goals and, with the much deserved win, tightened their control on a wildcard spot as Dallas sank further down the standings. Sad. Dejected Jamie tries to sum it up as best he can here.
Breaking sensationalist clickbait news from the past: Did Dallas Stars center Tyler Seguin just come out as gay?
Unofficial Sega Genesis NHL 94 Player of the Week.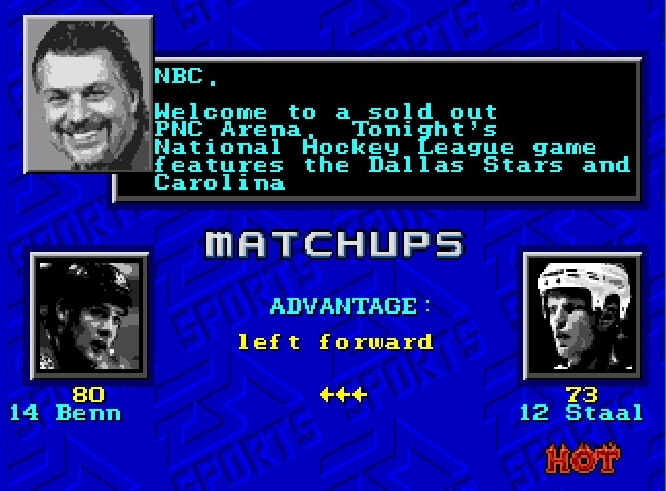 It's back-to-back player of the week awards for Stars captain Jamie Benn. With five points, a fight and generally all around improved play, he carried the team during a make or break stretch. Stars analyst Craig Ludwig chalked the turnaround to Jamie simplifying his game and taking more shots on goal, and we don't disagree.
This Week in Dallas Stars.
It will be interesting to see what happens this week with Your Eliminated-From-Contention Dallas Stars. Will Lindy Ruff refuse all power play opportunities against Winnipeg, Tuesday in Dallas? Will Lindy Ruff put Cody Eakin in goal against the Central Division-leading Minnesota Wild on Thursday? Will Lindy Ruff still be employed by the time the Lightning strike AAC on Saturday? Stay tuned as it's about to get crazy as a Mr. Falcon in Stars Land.
Flip it. Stick it. See ya later, bye. — LehtMoJoe
Cover photo via the Dallas Stars Facebook page.