The Stars' Playoffs Hopes Are Dead In The Water, Unless…
Led by the "New Triplets," the Dallas Stars are a fast-and-furious squad that have quickly become the darlings of the hockey world this season. Thus, we welcome you to Forechecking™, our weekly Dallas Stars column that looks back at the hockey week that was, and then the hockey week that will be.

Your Dallas Stars sat alone in a boggy marsh, totally emotionless except for their heart. Losses piled up into Ruff's suit jacket, totally confusing all the Havoc Fanatics. It's the Freakin' Eakin baby, and Your Dallas Stars are all but officially eliminated from the playoff hunt barring some miracle.
Womp womp.
There will be some interesting personnel decisions in regards to who's getting traded (Patrick Eaves because he's actually a player a contending team would want) waived (Patrick Nemeth, for the love of Allah let him have a career elsewhere) or fired (Lindy Ruff).
Last week, Dallas had a 14 percent chance of making the playoffs, but today sit at just 10 percent. But before we get into all that, how did a promising homestand end up 2-2-2? Once you find out you'll freak!
Last Week in Your Dallas Stars.
• Victory Green™ vs Toronto Maple Leafs, 6-3.
The Stars shot the puck eight times, got five goals and chased Toronto's starting goalie Frederick Andersen, what more could you want from a first period? The franchise hasn't scored that many goals in the first frame since the Minnesota North Stars netted five back in the Stone Age (where they still ended up losing the game, was a different NHL back then kids). It was a great effort throughout the lineup as all lines contributed to the score sheet. The Faksa-Shore-Sharp line was especially effective, using a tenacious forecheck and net drive that set the tone for the rest of the boys in Victory Green™. Kari Lehtonen made 40 saves, some pretty spiffy ones at that, as Dallas turtled in the second and third period, milking their way to the W.
• Darkness Music vs Winnipeg Jets, 3-4 .
Tied in the standings and both three points out of a playoff spot, the Jets and Stars played an NHL hockey game in which the Stars lost on home ice, and I don't think anyone is surprised by that development. Jamie Benn had a rare three-point effort, which went  wasted as Dallas lost another physical battle against Winnipeg. Wanna see how not to hockey?
spezza gets rocked by lowry pic.twitter.com/lkbVbyoX6C

— Dylan Nadwodny (@dnadders) February 3, 2017
Watch as Jason Spezza attempts to beat five opposing skaters into the offensive zone with his head down, unable to make it past the blueline with possession of the puck, or any sense of his home address or date of birth (Spezza was injured on the play, and that really sucks!)  The Stars lost Spezza, the game and, quite possibly, lost out on any chance of making the playoffs. That is unless…
• Darkness Music vs Chicago Blackhawks, 3-5.
…nope. They're done. A really solid game by Dallas (stop me if you've heard this before) came unraveled in the third as a clearly superior team beats a clearly inferior team on the road. Kari provided some quality netminding that, once again, was let down by an anemic offense. Chicago's top players simply took over the contest down the stretch. Particularly awful was the fourth line of Cracknell-Korpikoski-McKenzie, but really, whatever. Chalk it up to bad luck, missed opportunities or Cody Eakin being your No. 1 center (he's got a whopping four points on the year!), but a home loss is a home loss, and the Stars have sent fans in Victory Green™  back to Coppell with more sad faces then happy faces this season, and that's a doggone shame. Patrick Kane was at his one dimensional best when needed while Antoine Roussel showed his frustration with a really nice scrap.
"It's not good enough. There are no easy games. Again, you could say we let points slip away. Every game we lost points in we had a big part in letting that slip away." — Lindy Ruff
Unofficial Sega Genesis NHL 94 Player of the Week.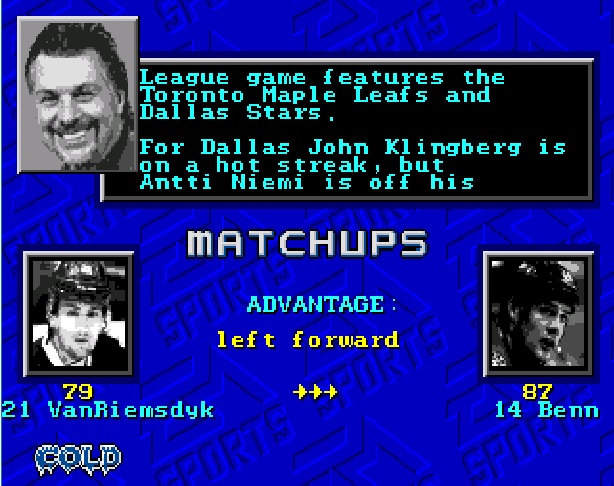 It was a strong to very strong performance from the captain this week at home — three goals and five points in addition to a five-game point streak, all while nursing a broken nose. It's a bit unfortunate that Benn is just now starting to get into a groove, however. This is his only second Unofficial NHL 94 Player of the Week award this season and, perhaps, that's at the core of why the Stars are in the position they are in today. Sure, he has 46 points in 49 games, but there is something very hollow about that total.
Around the NHL.
Are those Bugle Boy jeans you're wearing? No. They're JNCOS! In an effort to increase scoring league-wide, Gary Bettman has decided to make all goaltenders wear slimmer pants. Probably could have waited until the offseason to implement such a silly rule, but oh well. In addition to skinny pants, there are rumors that goalies will be mandated to ride fixed gear bikes while listening to cassette mixtapes of Liz Phair b-sides. It's a different NHL now, kids.
Think it's been a bad year for Dallas? The St. Louis Blues have had their own troubles of late, as their free fall down the standings have cost head coach Ken Hitchcock his job. Things ain't lookin' any better down the stretch for St. Louis as Robby Fabbri is done for the year with an ACL tear, a huge loss for a team with Stanley Cup aspirations. .
Speaking of Dallas Stars Alumni, Vern Fiddler has been traded by New Jersey to Nashville for a fourth round pick and Mike Ribiero is now dangling out on waivers. It'w highly unlikely we will see the return of the McRib, even with Spezza out for weeks.
Oh, and Tom Brady won another Super Bowl.
This Week in Dallas Stars.
It's a bit of an odd schedule for Your Dallas Stars this week, as the team will take on the Maple Leafs and Ottawa Senators tomorrow and Thursday, respectively. Dallas will host the Carolina Hurricanes Saturday at 1 p.m., followed by a Sunday tilt in Nashville at 5 p.m. A weird docket for sure, very quick turnaround of course, but pick up eight points this week and….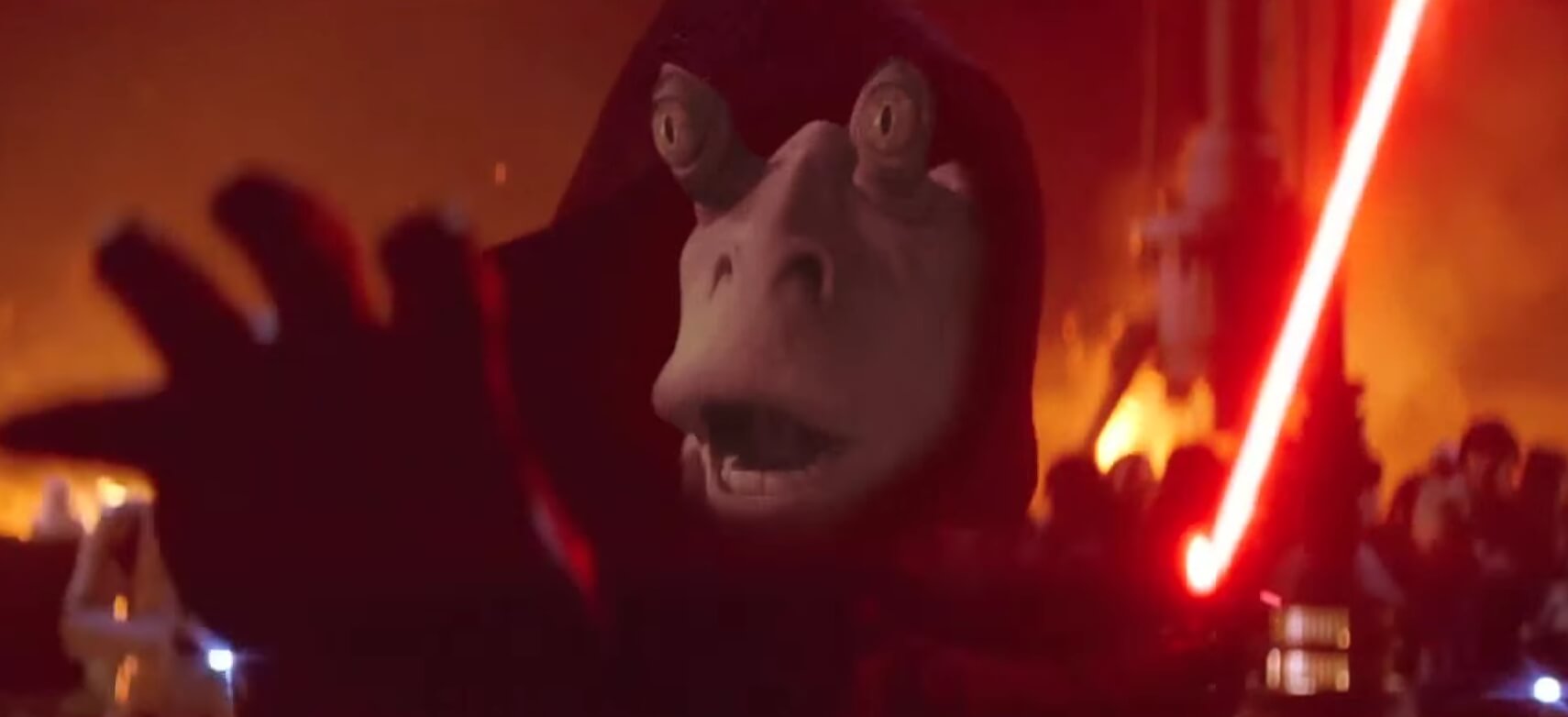 Flip it. Stick it. See ya later, bye. — LehtMoJoe

Cover photo via the Dallas Stars Facebook page

.