Pour One Out For McKinney Avenue Tavern With A CBD-Infused Drink From Dallas' Newest Corner Store Now Occupying The Same Space.
Photos by Foodbitch
If you were watching a football game or taking part in a chili cook-off at McKinney Avenue Tavern ten years ago, and someone told you the old dive would someday be replaced by a slick, modern take on a corner store, you probably would have scoffed. Yet in the same building, within the same four walls, now sits Foxtrot Market, a convenience store complete with a coffee bar, freshly made food, local specialty items, beer and wine. The small but efficient chain of "next generation corner stores" is also available for delivery by a fleet of their own drivers in under an hour via the store's app.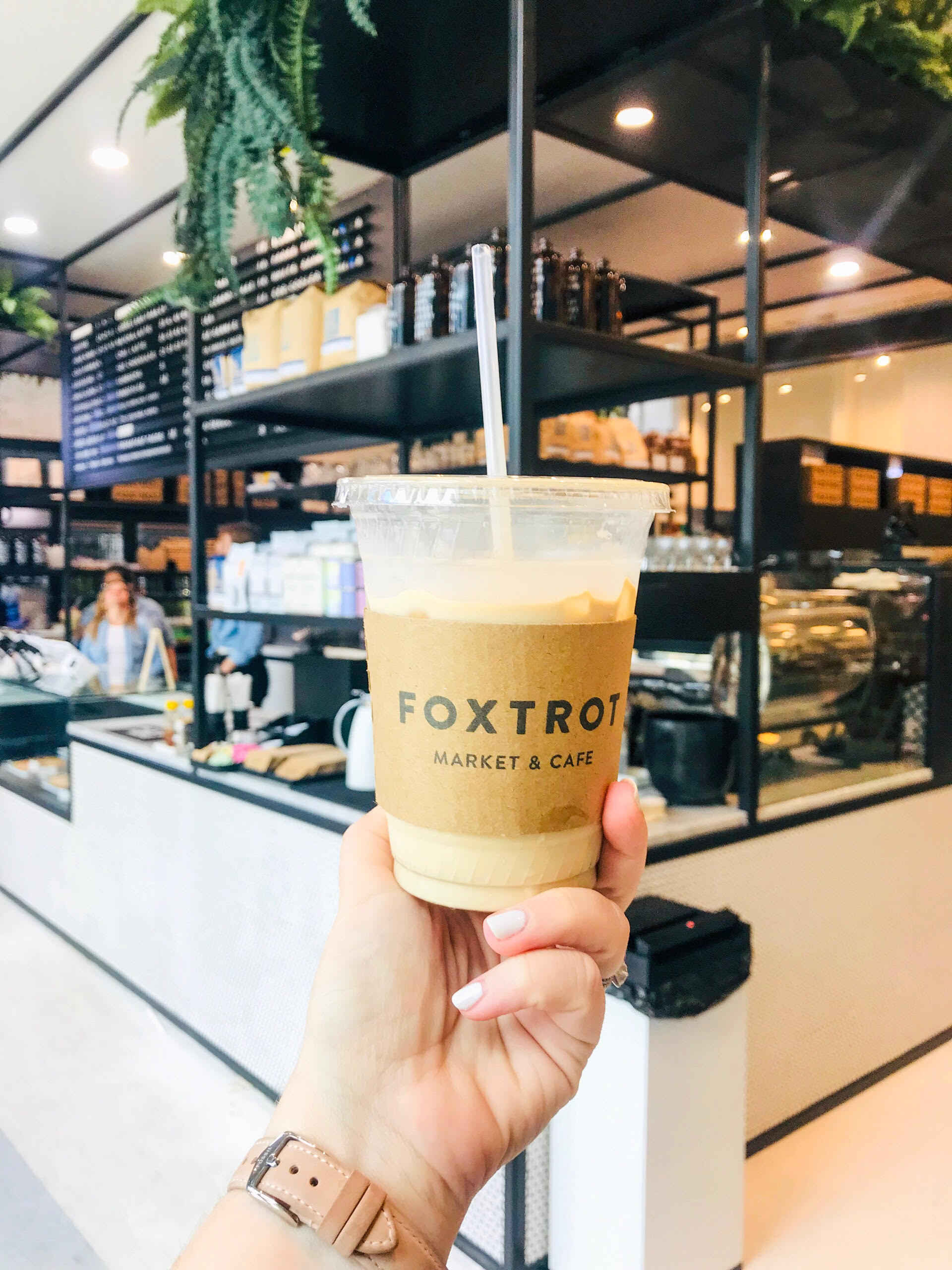 Walking up, the black-and-white striped umbrellas and welcoming patio are the first thing you'll notice. Continue through the large glass doors and you'll find a coffee bar offering everything from the usual lattes and cold brews to trendy frosé and CBD-infused beverages. Fort Worth's Dough Boy Donuts fill the coffee bar's bakery case while macarons from Bisous Bisous Pâtisserie, slices of pie from Emporium Pies and other sweet treats from Haute Sweets Pâtisserie offer the perfect pick-me-up snack.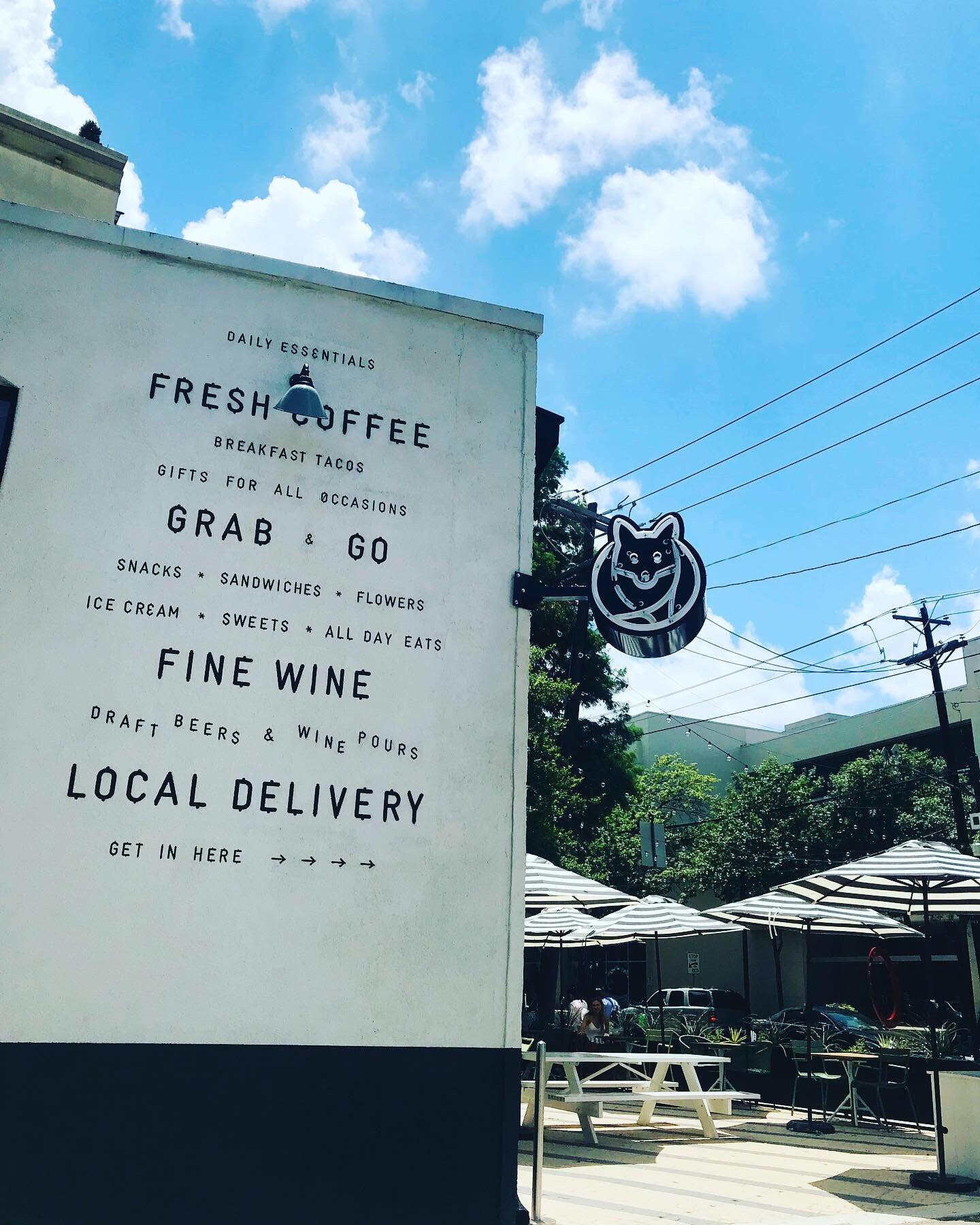 An in-house chef crafts salads, bowls, sandwiches, charcuterie boards and cheese plates ready to grab-and-go, warm up in-store or arrive via the aforementioned delivery method.
As you head to the back of the store, you will find a slew of specialty beverages, from sparkling waters to beer, as well as ice creams by the pint and snack foods you likely won't find outside a Central or World Market.
In the back right corner sits a curated selection of gifts, books and candles that might prove especially useful if you've got a birthday happy hour or housewarming party to attend after work. Note to self.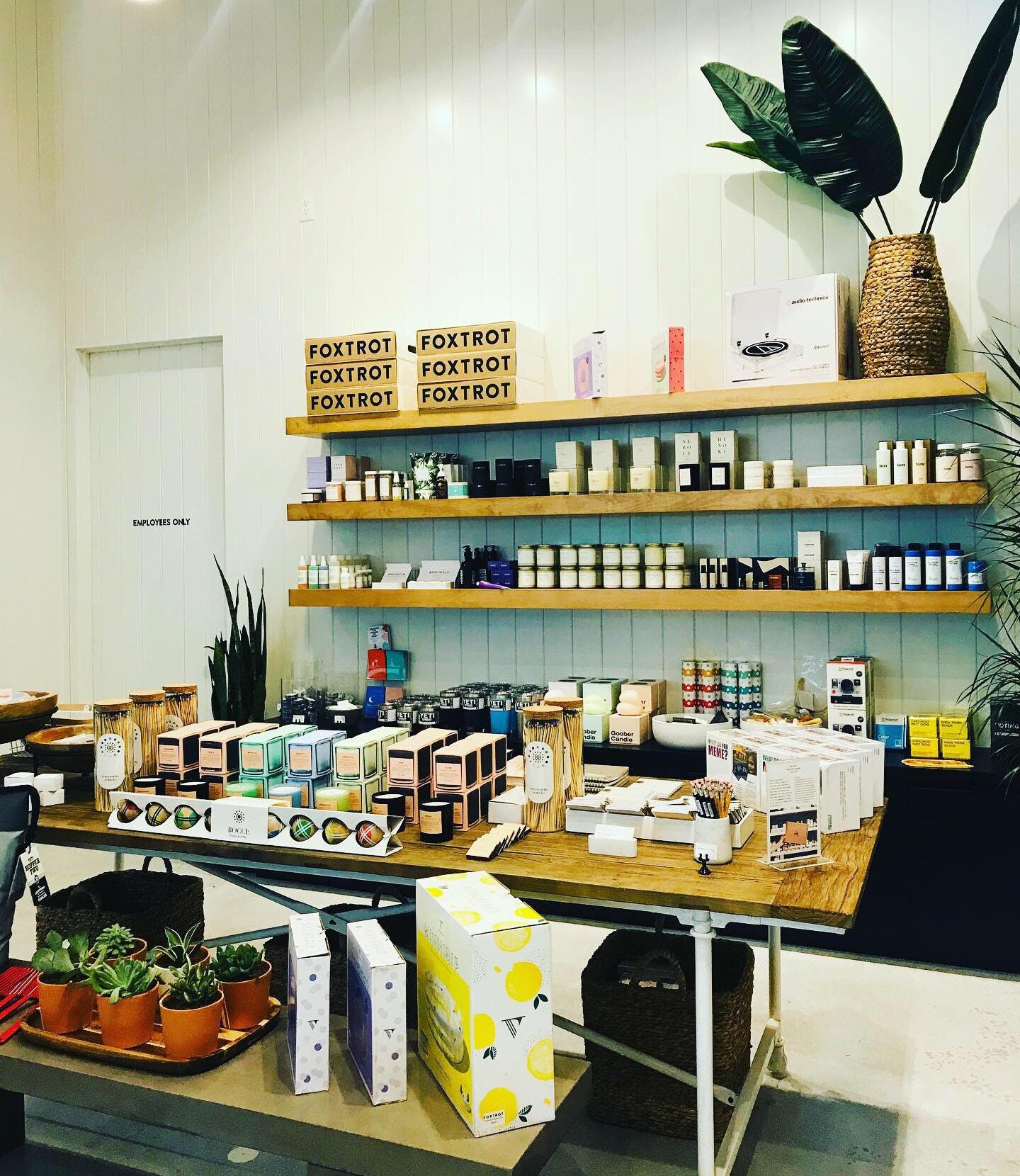 Wrapping around the southern wall of the market is the wine selection — some stored on shelves and others chilled. Grab that candle, add a bottle of wine and you're ready for that housewarming party.
The majority of Foxtrot's interior space is used for seating, though. Folks are busy working on their laptops, snacking on pie or chatting over coffee. It seems that despite some initial head shaking over the loss of its beloved MAT, the majority of Uptown has welcomed Foxtrot with open arms.
Visit and see for yourself at 2822 McKinney Avenue. Hours are 7:00 a.m. to 11:00 p.m. Monday through Thursday, 7:00 a.m. to midnight Friday, 8:00 a.m. to midnight Saturday, and 8:00 a.m. to 10:00 p.m. Sunday. Delivery is $5 (unless if there's a promotion going on), and that includes tips and/or fees.