Alamo Drafthouse's Bill DiGaetano Talks His Company's Rapid Expansion Across North Texas.
Prior to 2013, we suffered through something of a dark time for movie theaters in the Dallas-Fort Worth region.
Sure, you had your nice arthouses and the occasional offbeat screening at the Texas Theatre, but if you wanted to see a new mainstream film, eat a good meal and drink some delicious beers, you were pretty much S.O.L.
That all changed when Austin's Alamo Drafthouse franchise finally ventured up north on I-35 and opened its first location in Richardson in August of that year. In just 18 short months, that theater has easily become the best place in the region for seeing the latest, biggest blockbuster — or, hell, even an obscure genre film.
It's pretty obvious at this point that Alamo's foray in North Texas has been a success. And with three new locations — Las Colinas, Little Elm and a centerpiece near Downtown — set to open in the next 18 months, we figured now was as good a time as any to catch up with sat down with Bill DiGaetano, the COO of the group behind the Alamo's regional expansion, to talk about that growth, what we can expect from each location and why we shouldn't expect to see a Drafthouse on every corner — well, not in the immediate future, at least.
Let's talk about Little Elm first, since that was the most recently announced space. What attracted you guys to that location? What was that process like?
When we're looking for theaters in and around the market, we want to be away from existing theaters. We look for demographics — not just income and population density. We're looking at, "Is this an Alamo crowd?" And I don't think that's a certain age group or income level. It's just a certain person that likes a quality movie-going environment and is choosy about it. We have a lot of customers that drive by other theaters to come to ours. So we look at ZIP code studies that we do and we say, "Where are the majority of customers outside of Richardson coming from?" and we start nailing it down. And Frisco, that area, was a huge part of it. So we really started looking up there. Our location in Little Elm is on the border of Little Elm and Frisco — and Prosper and The Colony are just a stone's throw south. So that's how we looked at it. From a demographic standpoint, the density is lower than what we'd typically want. Conversely, 10 years ago there was 5,000 people [living there], but now there's 80,000. That growth was really exciting. We've been trying to get closer and closer to Denton as well, because there's two existing first-run theaters and a third being built. It's a very small area. We looked at this and we said, "We're not too close, but it's a 15-minute drive." A lot of those students are commuters anyway. That's the third thing we look for: Where's our employee base going to come from? We try to hire older, more mature servers. We never hire people that have server backgrounds, which is a detriment when we first open. But you get people that love movies or craft beer or [are] foodies, and you can train them how you want. Our ramp-up period is a bit longer, but you get a quality employee.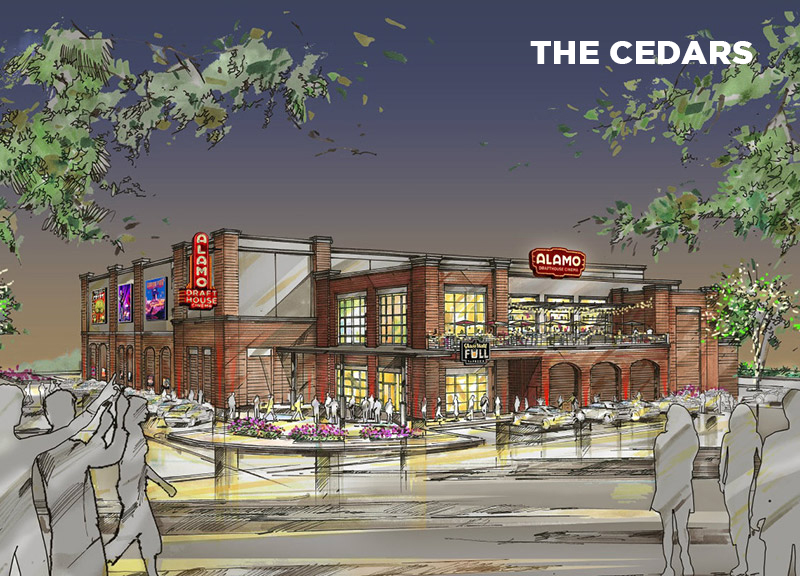 When it comes to developing with the city, is it a lot of city council meetings or meetings with the chamber of commerce?
With Richardson, we were working hand-in-hand with the developer to get this area changed with zoning and other things. With Dallas, there's really not many city incentives, because Dallas is that way. With Las Colinas, the City of Irving had a huge part of that, but it was all through our developer; we didn't have to touch it from a work standpoint. But, basically, there was a bond package. It was on city land, which was very inexpensive, and it came back to us through rent savings. So we never take the city incentives directly. But we get incentivized through the rent. Little Elm was the same way. The landlord and developer developed an incentive package with the city. We benefited from less rent.
Do you work with the same developer every time?
It's actually been four different groups. We're not a sandwich shop that can open anywhere. We have projects and we very quickly are like, "No, no, no…" because there are theaters close or there are no demos.
All three of these new locations are set to open by 2016. Which one's the closest to being ready?
Dallas will be open late summer probably, weather dependent. Little Elm is early Q1 '16 and Las Colinas will be late Q1, early Q2. Those two will be interesting to get open at the same time.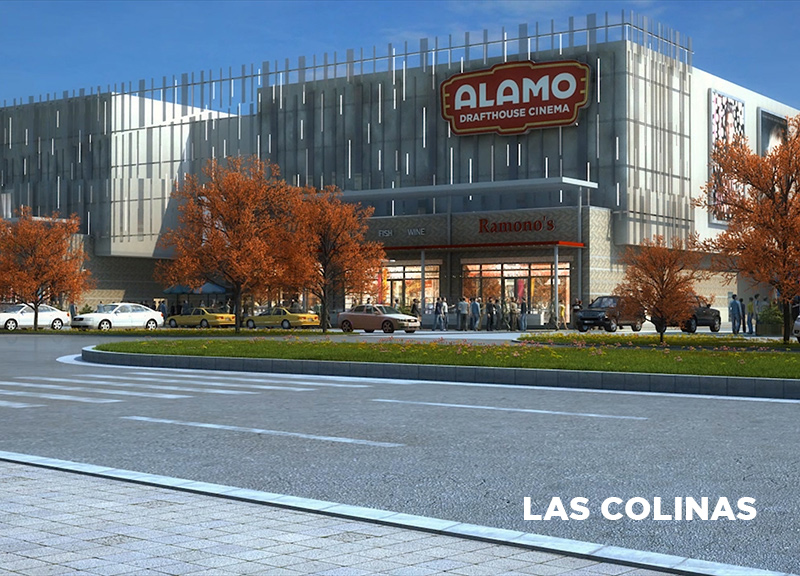 In Las Colinas, there's a whole development going up around there, too. What are some other places that will be opening around you?
The only one I can talk about is Live Nation. That will be an 8,000-seat amphitheater. We're excited about that because there's really not a venue that size in DFW, kind of in between what Gilley's seats and Gexa. We sit on the second floor to third floor. Under us will be six restaurant[s]. I can't discuss because they haven't announced, but you'll recognize the names.
Would you scale back your menu at all because of that?
The brand has 20 locations around the country. We have Haystack and Taco Joint and Masami [next to the Richardson location], but we do more per-person revenue than almost any Alamo in the system. When you're coming to a cinema eatery, rarely do you eat beforehand. We do a lot of standalone bar business. We do trivia, Cards Against Humanity tournaments. I think we'll see a little less of that at Las Colinas, but with that traffic, people also see you, so we increase our movie traffic. Conversely, in our Downtown location, we're putting in a 7,000-square foot bar there with two patios. So that's a second-floor bar, overhead garage doors opening to the patios. And we have a back patio with a 30-foot outdoor movie screen and stage for live music. We also have four private karaoke rooms there. The population that lives within walking distance — they're like me before I had children. Our bar business will just be huge. Little Elm will do great bar business because there's not much craft beer up there.
Is that how each location will be different in what they offer? Are the movies still going to be a combination of first-run and repertory stuff?
We'll always do 80 percent first-run, and 10 to 20 percent repertory and alternative content. I think the content changes. We can't pull every first-run movie that comes out. We pick and choose. The demographics are pretty similar at all these locations. But some of the more risky, risqué stuff — like our Drafthouse films — we may play more of those in Dallas than Little Elm. But we've gotten a great audience in Richardson. We'll still be doing quote-alongs and sing-alongs. Each venue will have content that will be that venue's content. Richardson has the AGFA Secret Screening every month. Alamo owns the American Genre Film Archive and we pull a selection every month and it's a surprise. The audience has no idea what they're seeing. We get about 150 people every month. That will stay here at Richardson. We started another series called Hopped Up Cinema, where we partner with a local brewery. They pick a movie they love and brew a beer specific to that film. There's a commemorative pint glass, the menu's custom. What they get is a full pint of the beer that was brewed specifically for that movie, and they get four or five pilsners of the other brewery's beer[s] and a 30-minute discussion before we show the movie. That may stay here at Richardson and also expand to other venues. We're not sure yet. But, for the most part, an Alamo's an Alamo. We don't dial ourselves back for the crowd. Our audience is everywhere. The same people that were coming to Alamo in '99 when they were students at UT now live out in the 'burbs. They still want craft beer and movies.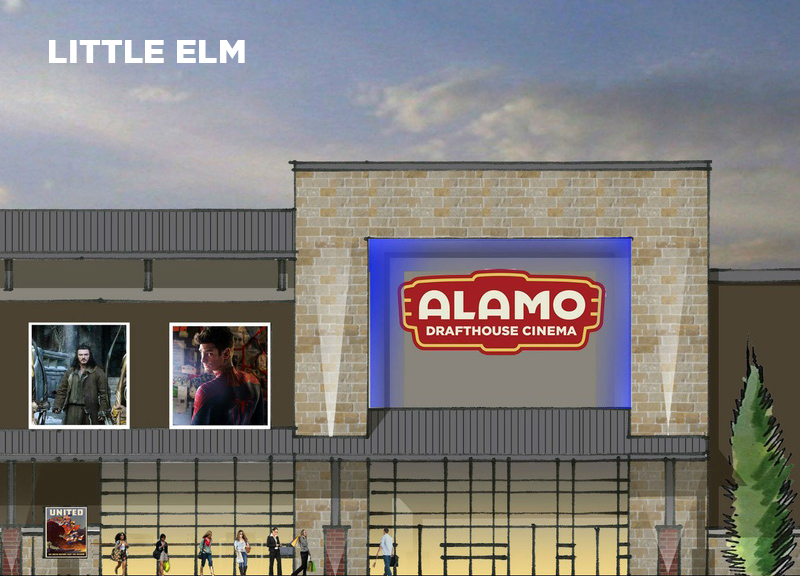 As far as your North Texas moves have gone, pretty much everything has been out east. Have you thought about going out west toward Fort Worth at all?
Personally, I live in Tarrant County, so I would love a theater in Tarrant County, wherever we can fit it. But, honestly, Fort Worth has an abundance of theaters. It's challenging finding new areas where we're far enough away from an existing theater. We have areas pegged that we want to go to. It's just the deals that were cut over on this side, really, with every one of them having some sort of city incentive. It's hard to walk away from areas where our rent is far lower than what we're being offered in Tarrant County. That's not anything to do with Tarrant County; the developments over there haven't had many incentives. We're choosy about that. We want to open successful theaters. The lower overhead, the better.
The Richardson location has been open a year and a half now. Considering this was your only one 18 months ago and three more are set to open by 2016, what does 2020 look like? Are there plans for aggressive expansion or still a slow-and-steady thing?
Alamo's expansion will always be slower than other movie theaters. We've had this market on our radar for 10 years. We knew where we wanted to go up here and found the developments to make them happen. Right now, the economy, when we first started looking up here in '08, it was sluggish. And now the deals are there. Banks are lending money to developers, deals are getting done and more aggressively. Thank God, too, 'cause construction costs keep going up. I don't think you'll see us open another three theaters in an 18-month span — not until we get these theaters stabilized. Of course, if the perfect deal came along, we'd take it. That's the great thing about a franchise setup: You have an owner in each market that is vested in those theaters. We spend a fortune on capital expenditures to keep the theater looking brand new. A lot of multiplexes, they don't do that. That's the pride of having an owner in the market. We have a great structure at corporate. We've got three locations opening up. That represents 21 to 25 managers and 300 to 350 hourly employees. If we don't have the bandwidth to get them trained, I've got 19 other stores across the country where we can do that. It's such a unique franchise. There's only five franchisees. Half our growth is franchise-driven and half is corporately driven. From a franchisee perspective, it's nice to see them put as much money into this as we are. It's such a symbiotic relationship. Creative ideas come both ways. For example, the Scott Pilgrim [vs. the World] quote-along that we do was our creative manager [and former Central Track film critic] James Wallace's idea. Hopped Up Cinema is being looked at across the brand. Our AGFA Secret Screenings are across the brand. Conversely, all our quote-alongs and sing-alongs are from the Action Pack in Austin. It's a great creative relationship. That's the beauty of hiring people that love movies: I don't need 15 programmers in this market; I already have 150 of them at this location. We get great ideas from all sides.