At Lockhart, Why Do They Smoke? Because It's A 112-Year-Old Family Tradition.
Welcome to Cued Up! In this new feature, we'll bust out the wet naps and get elbows deep in sauce in order to find what makes the region's best barbecue spots tick. We don't just want to know what makes their 'cue so damn delicious, though; we've got to cut down to the bone of these pitmasters to learn what makes each one of them so special — and why they've dedicated their lives to one of the most fundamentally Texas cuisines.
This week, we chowed down on Lockhart Smokehouse.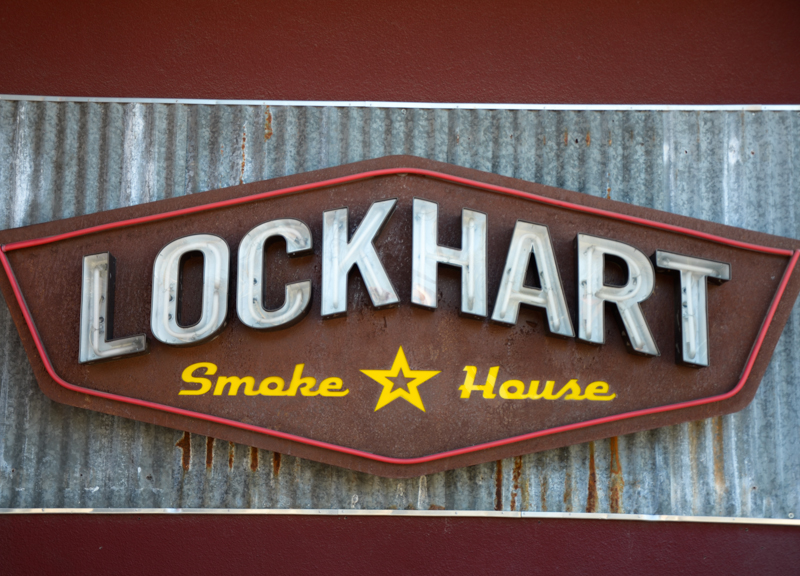 Fast Facts on Lockhart Smokehouse.
Where: 400 West Davis, Dallas.
When: Everyday from 11 a.m. to 9 p.m. — or until the meat runs out.
Seating: Easy to find a spot.
Line Speed: Can get long during the rush.
Woods Used: Post oak.
Overview.
Lockhart Smokehouse stands on west Davis Street, almost in the heart of the Bishop Arts District. This modern little barbecue house is focused on bringing authentic Central Texas-style barbecue to Dallas. In other words: There are no plates here, and every piece of meat is served up in butcher paper just like back in the old days.
"We want to emulate somewhere between casual and dive bar Texas," says co-owner Jill Bergus.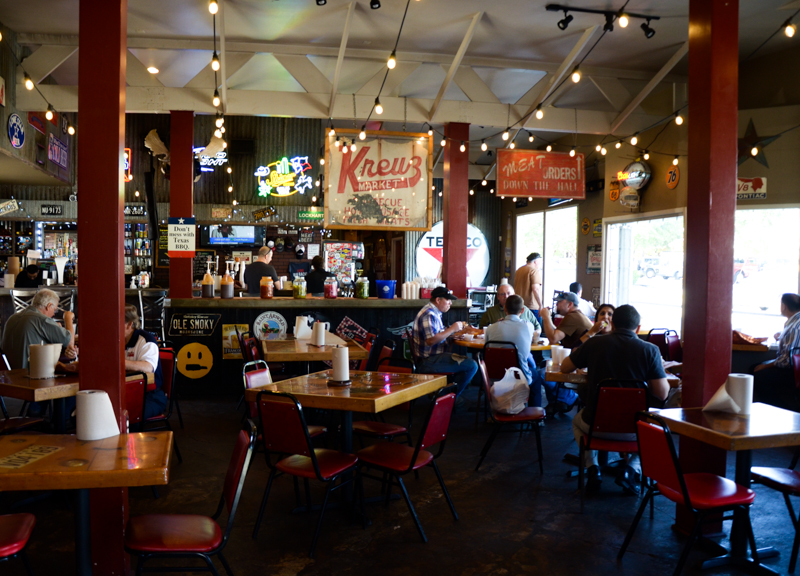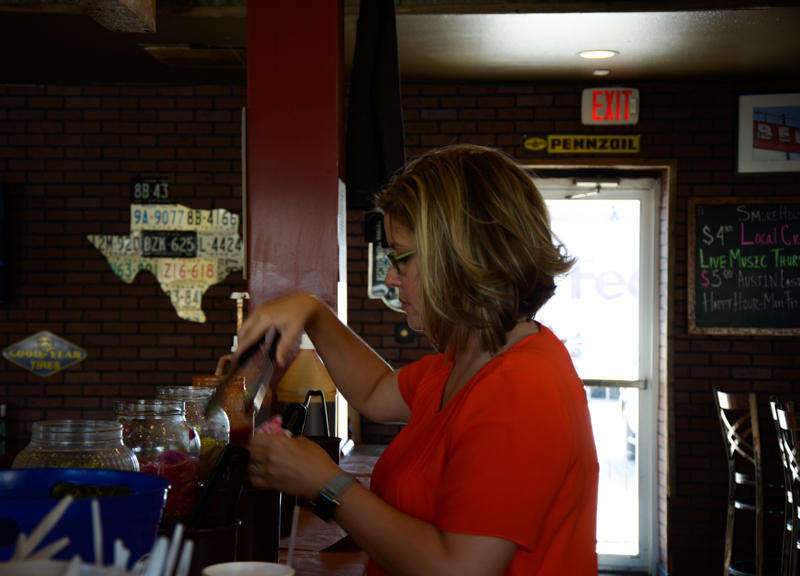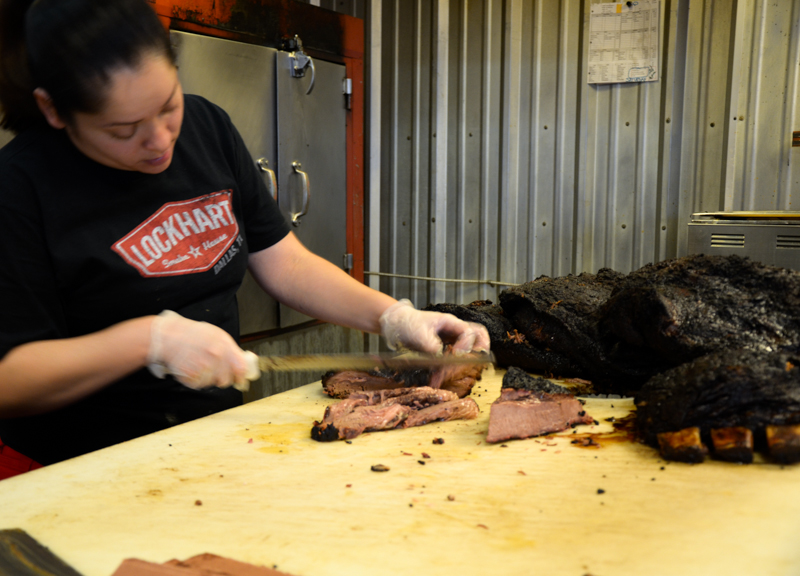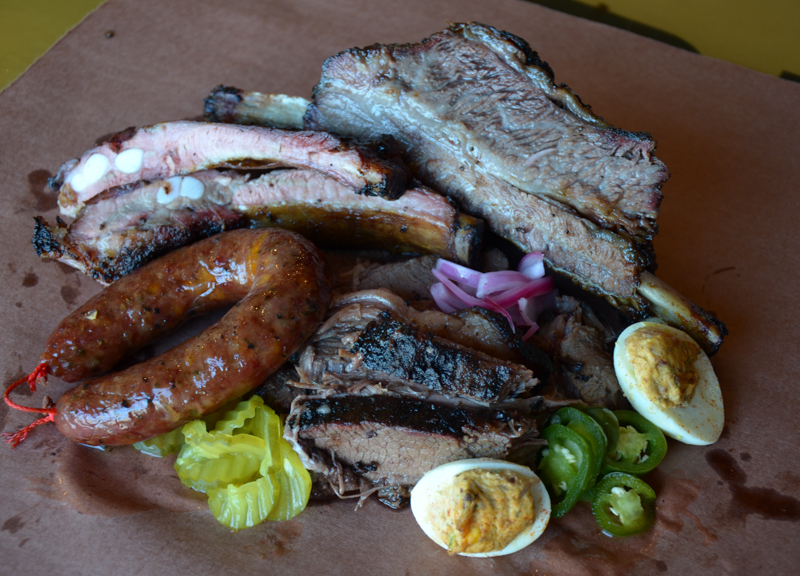 Some History.
Lockhart Smokehouse is, as you might guess, named after the town of Lockhart, Texas. That little town is famous for its barbecue, and Jill Bergus grew up visiting her grandfather's ranch out there.
He just so happened to be the owner of Kreuz Market (pronounced Krites), one of the Big Four barbecue joints in the famous little town. Kreuz Market (now called Kreuz Barbecue) was one of the originals, and after Bergus' grandfather died, his sons kept the business. But his daughter owned the building, and she eventually raised the rent on her brothers, who moved down the street to open the competing Smitty's Market, named after her grandfather.
But Bergus' Lockhart ties go beyond that: She's also related through a marriage in the family to a third barbecue cornerstone of the town, that one being Black's Barbecue.
Before making barbecue her career, though, Jill and her husband Jeff originally worked in the fashion industry. But after the economy went south a few years back, they had to stop and make a new plan. While visiting New York, they became inspired when they stopped in a local barbecue joint there called Hill Country Barbecue Market. Sure, the barbecue impressed her — but the place even had pictures of her family on the wall.
"I'm like, 'OK, wait. If New York City can have better barbecue than Dallas, Texas, in 2009, then obviously there is something we can do here,'" she says.
It didn't take long after that experience before Jill and Jeff started formulating a business plan. One of the hallmarks of Central Texas barbecue is smoking with post oak, and Lockhart keeps to that tradition.
"If you think of it like Chardonnay, the oak gives you a subtle flavor," Jill says.
After putting tougher a concept, the Bergus' joined forces with chef Tim McLaughlin, who went to Lockhart (the town) to study the barbecue there firsthand, in order to better help capture the flavor authentic Central Texas barbecue. After a lot of planning and crafting the flavor of the barbecue, Lockhart Smokehouse opened in February of 2011.
"What makes Lockhart Smokehouse a lot different than other places is the butcher paper communal aspect to it," Bergus says. "You just kind of dive in and go."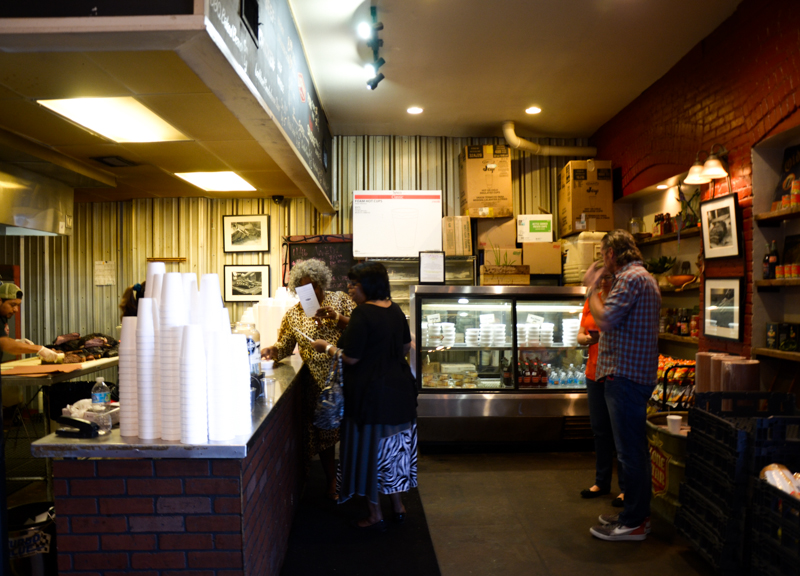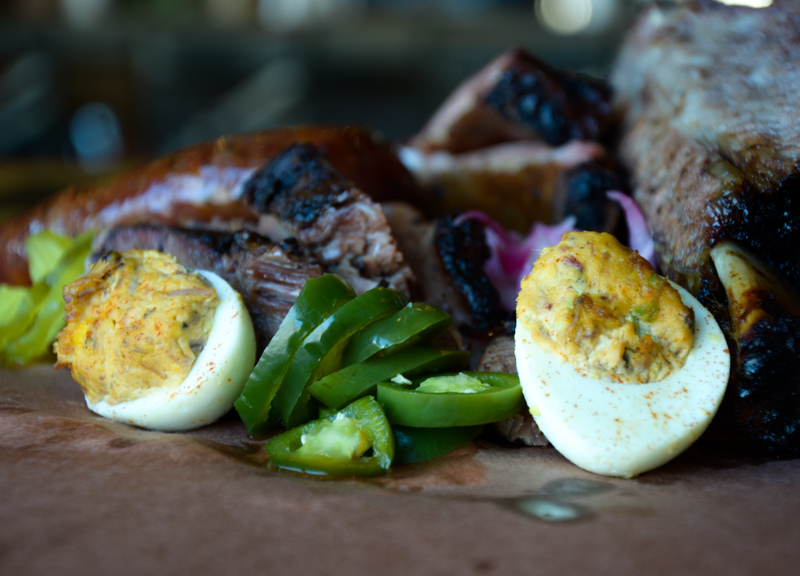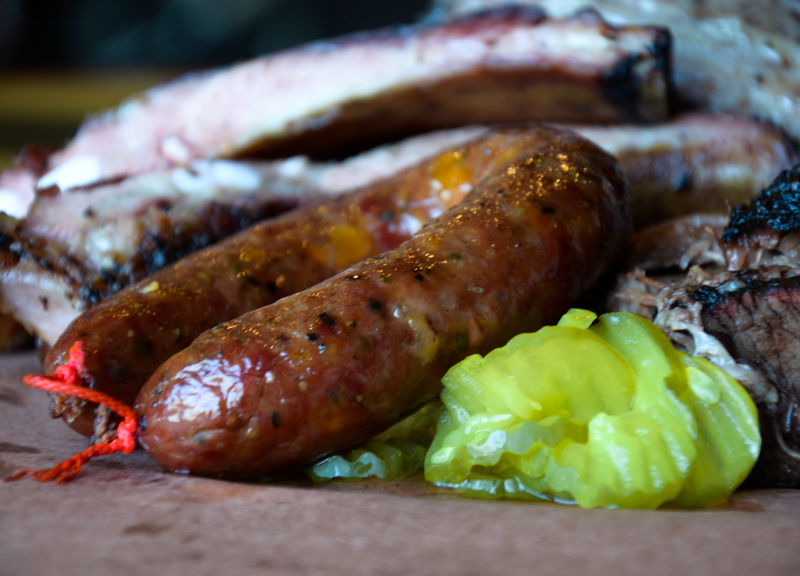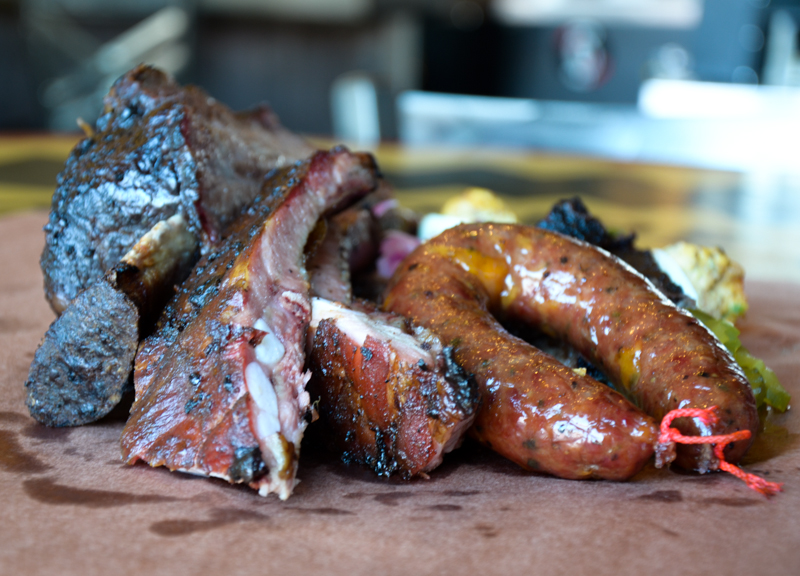 The Pitmasters and Their  'Cue.
The history that Jill's family has in the barbecue world inspires both her and her husband, as well as the rest of the team, to create the best barbecue they can. Having grown up with such a high caliber of barbecue, Jill Bergus wanted to try to bring that experience she had as a kid to the people of Dallas. In the early days, Lockhart was infamous for not having forks or sauce. Some people couldn't handle that, though, so eventually they made the change to offer some on the side.
What hasn't changed is that every bite of barbecue that comes out of Lockhart has that Central Texas style in it. The brisket comes in thick slices and has a good blend of lean and fat, with its bark smoky and full of flavor. Lockhart also serves up shoulder clod that's a leaner version of the brisket. The beef ribs are massive and have a nice char on them, with meat so tender it almost falls of the bone. The pork ribs have a great dry rub that is a blend of sweet and smoky. Every sausage is shipped from Kreuz Market in Lockhart and is made using the family's 110-year-old recipe.
Meanwhile, the list of sides at Lockhart's is everything you would expect from a barbecue joint — only they aren't just an afterthought here. The potatoes for the potato salad are smoked and tossed in house made dressing. They have a classic coleslaw with a kick, plus a blue cheese slaw that's made with blue cheese and jalapenos. They even rotate the meat in the stuffed deviled eggs daily. Along with the authentic Central Texas barbecue, Lockhart has a rotating list of specials.
Says Jill, it's all about the experience at Lockhart Smokehouse: "Let's have fun with it — because if we're not having fun, what's the point?"