Dylan's Barbeque Saloon Is A Restaurant By Day And A Honky-Tonk By Night.
Welcome to Cued Up! In this new feature, we'll bust out the wet naps and get elbows deep in sauce in order to find what makes the region's best barbecue spots tick. We don't just want to know what makes their 'cue so damn delicious, though; we've got to cut down to the bone of these pitmasters to learn what makes each one of them so special — and why they've dedicated their lives to one of the most fundamentally Texas cuisines.
This week, we chowed down on Dylan's Barbecue Saloon.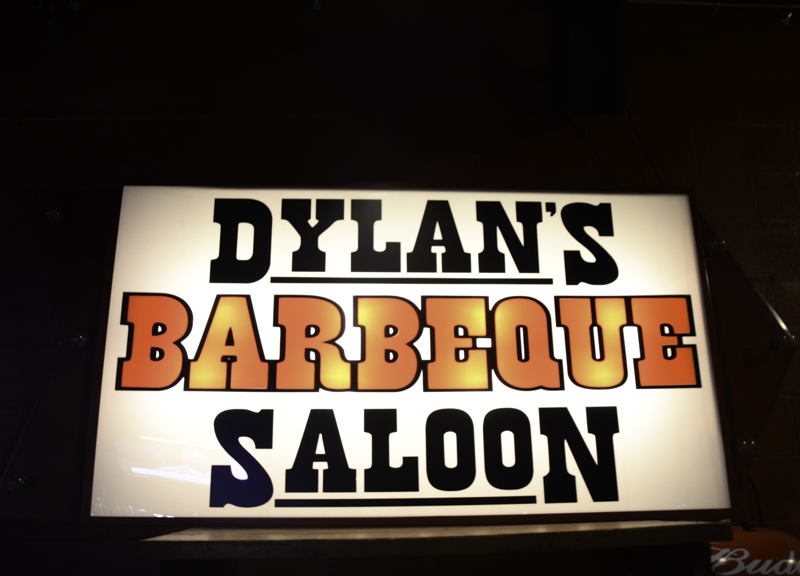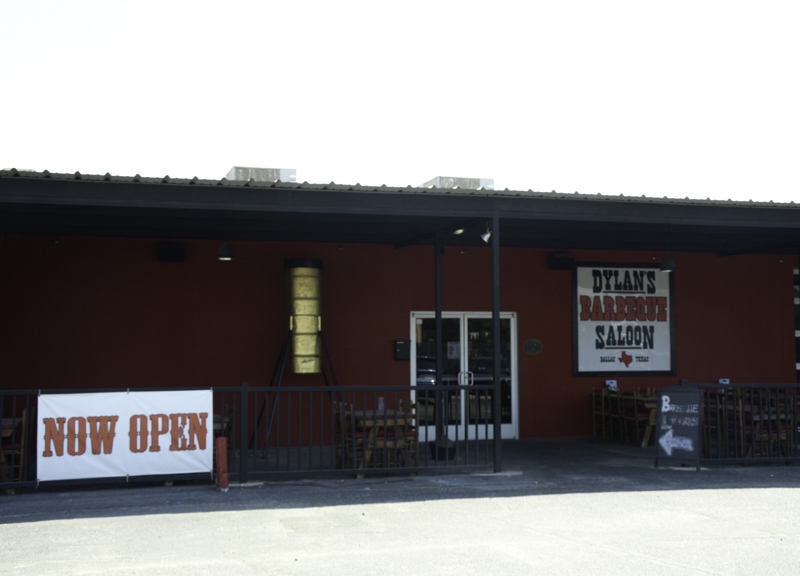 Fast Facts on Dylan's Barbeqqque Saloon.
Where: 2110 West Northwest Highway, Dallas.
When: Monday from 11 a.m. to 4 p.m., Tuesday and Wednesday from 11 a.m. to 8 p.m., Thursday from 11 a.m. to 9 p.m., Friday and Saturday from 11 a.m. to 10 p.m., and Sunday from 11 a.m. to 8 p.m. The bar stays open till midnight every day.
Seating: Not hard to find a spot.
Line Speed: Fast.
Woods Used: Oak.
Overview.
Dylan's Barbeque Saloon stands on West Northwest Highway, not far from Love Field. This barbecue joint may have only just had its first birthday, but it's already making waves in the barbecue scene. Dylan's is located in the same building that housed the Top Rail Ballroom years ago.
"We wanted a place that's not pretentious in any way," says pitmaster Bryan Mahoney.
And with its family-friendly feel and honky-tonk vibe, they've pretty much succeeded there.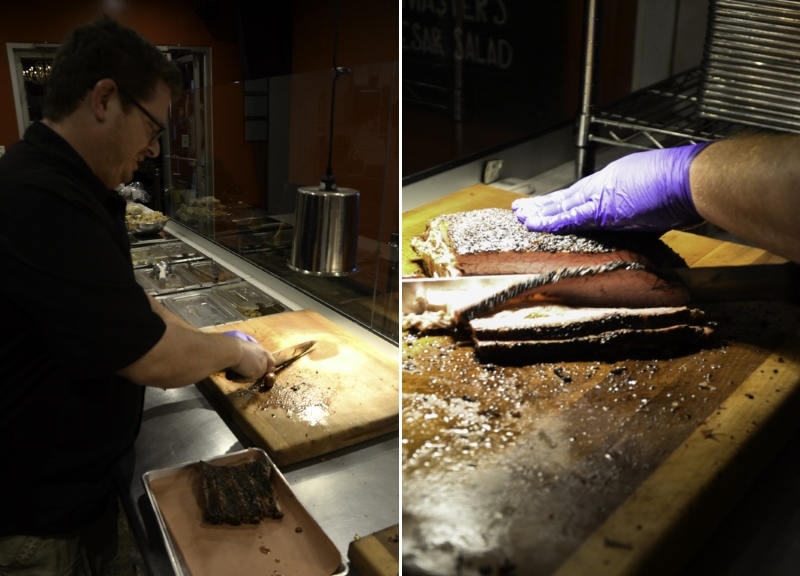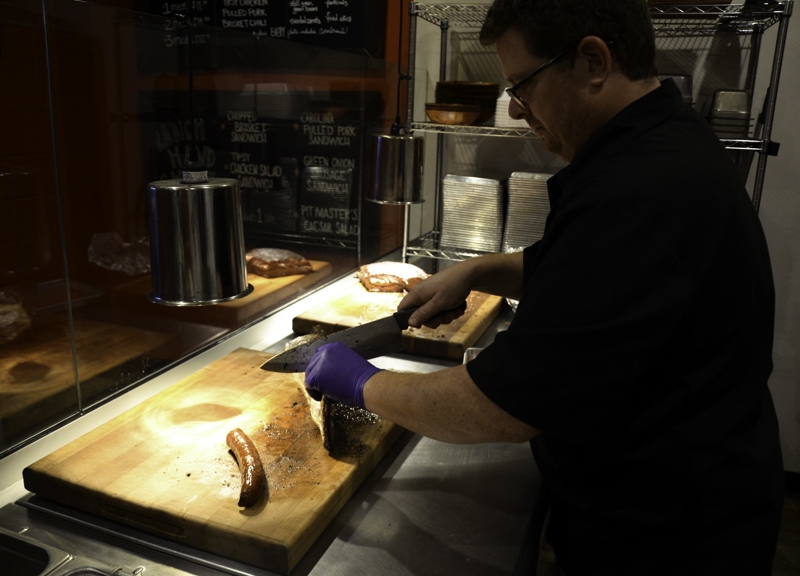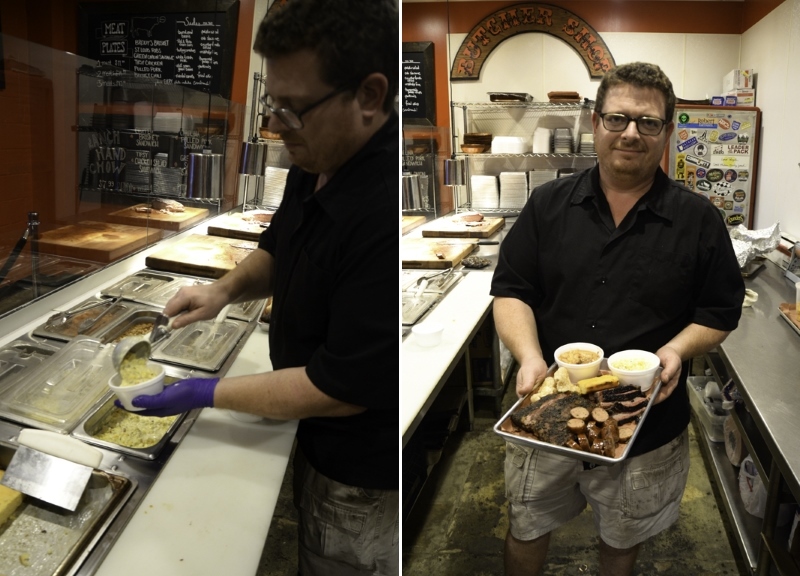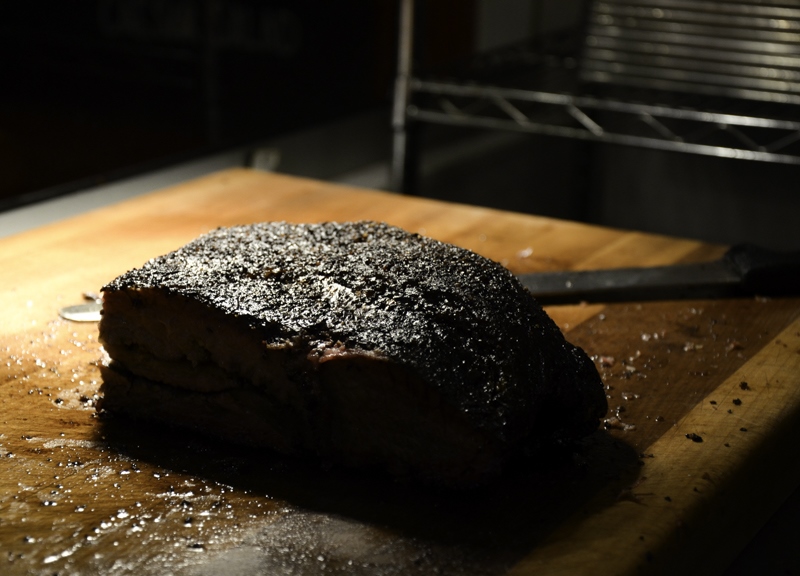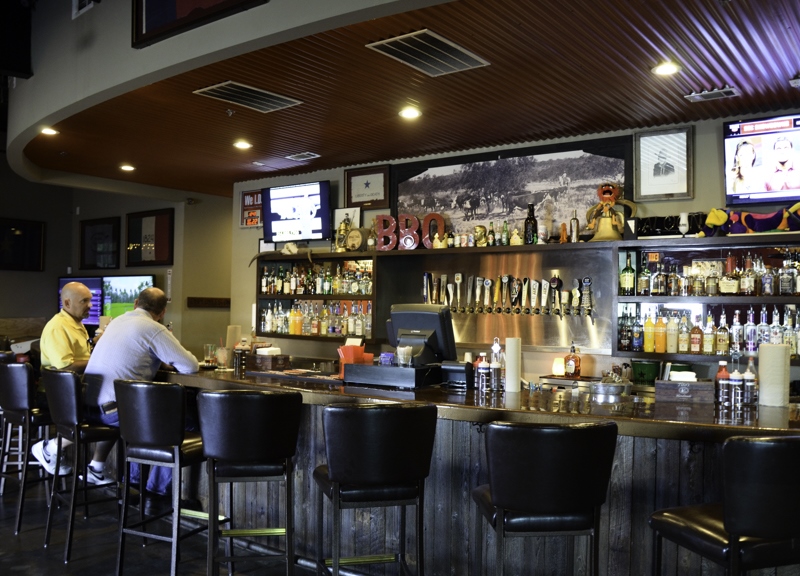 Some History.
The idea for Dylan's Barbeque Saloon started a little over a year ago, when Dylan Johnson approached Bryan Mahoney about starting a barbecue joint in Dallas. But he wanted it to do something a little bit different. Johnson knew barbecue fans would need proper beverages to go with their meal, and he wanted his restaurant to serve a duel function of becoming a bar at night.
"We always liked the idea of a saloon," Mahoney says.
Mahoney agreed and they started putting tougher the concept, early on they knew the location they wanted to use. The Top Rail Ball Room was a popular honky-tonk during its time, and being a fan of everything country, Johnson thought it was only fitting to for it to house his barbecue joint and saloon. In early 2015, while Johnson worked on the remolding the space, Mahoney began to work on the menu and started experimenting with recipes. Bryan Mahoney had been in the catering business for a long time, and he started trying out some of his early barbecue ideas his loyal customers, who were more than willing to be his guinea pigs.
"One thing I like to do is learn how people authentically do something where there from," Mahoney says.
His passion for perfecting Texas barbecue is what drives him to make some of the best cue in Dallas. After a few months of crafting the menu and remodeling their space, Dylan's Barbeque Saloon opened on September 17 of last year.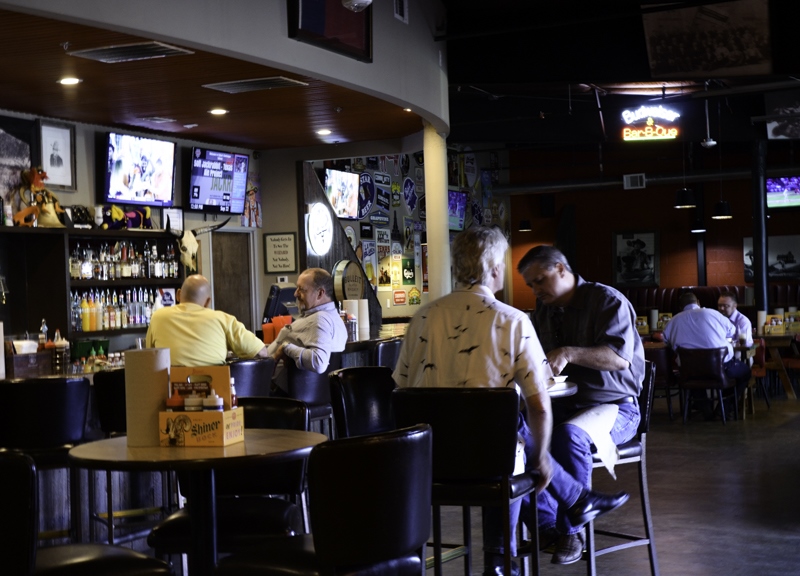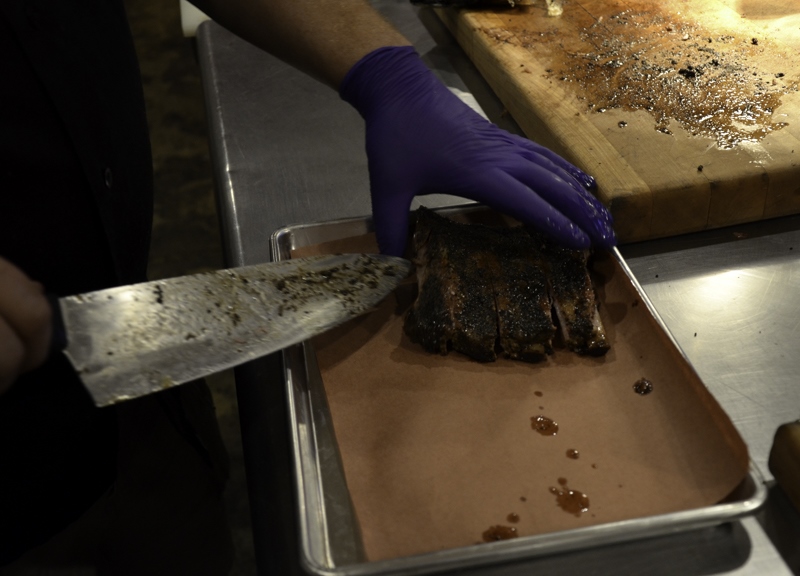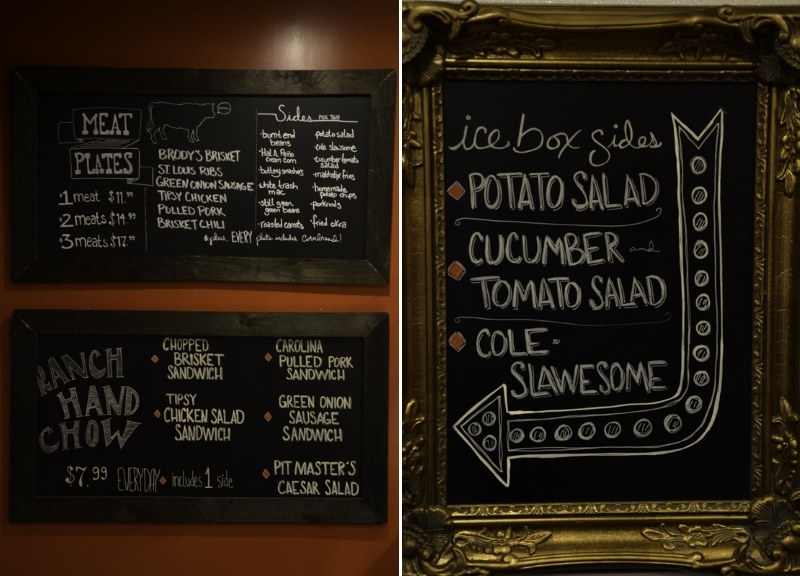 The Pitmaster and His 'Cue.
Bryan Mahoney had always had a thing for cooking, however, that's not the career he originally set his sights on. One day, after working a boring office job for a few years, he decided that wasn't for him anymore and quit so he could to get into cooking.
When Mahoney was young, he lived in North Carolina and during the summers he would go and stay with his grandparents on their farm. He would help his grandfather in the mornings, but in the afternoons he would help his grandmother in the kitchen and they would cook a lot. During Boy Scouts he would help cookout while camping and helped run the mess hall.
In North Carolina, barbecue is a little different than what we do here in Texas. First, pork is the meat of choice up there, and whole pig roasts are common. Second, they make barbecue sauces with a vinegar base. So when Mahoney came to Texas, it was a whole new world of barbecue to experiment with.
"Before you can do anything well, or make changes to it, and make it your own, you have to learn how it was created," Mahoney says.
With his fine dining and catering experience, it's no surprise the barbecue is top-notch. Every cut of brisket it farm-raised Texas Angus. The brisket is full of flavor and has a nice pink smoke ring, while the bark is thick and smoky. Every bite of the green onion sausage was juicy and smoky. The St. Louis-style ribs are tender and almost fall of the bone every bite is full of smokey flavor so good it doesn't need sauce. All the sides are on par with barbecue as well. Everything is made fresh in house with the exception of the fried okra. The "Hal a. Peno" cream corn is a must, and the burnt end beans probably work on any plate.
Dylan's Barbeque Saloon has a few special items as well, like the brisket chili or the pork rind nachos made with said brisket chili. Every now and then, they will do it like back in North Carolina and roast a whole hog. They have a list of revolving specials and plan to expand the menu in the future, however, Mahoney doesn't mind just sticking to the basics.
"I think simplicity in a menu is important," he says.
Both Johnson's and Mahoney's main focus is on providing customers with quality barbecue in a relaxed setting.
"I'm not clamming to be a barbecue master," Mahoney says. "I'm just working hard trying to do it right, just to do something good and be proud of it."