Inspired By The Climates She Discovered Around The World, Natasha Nazerian's Botanist Is A Desirable Escape From The Concrete Jungle.
All photos by Porttia Portis.
Some of the most common cliches you'll see when describing a great, typically dimly lit bar are words like 'hideaway,' 'escape' and 'off the beaten path.' More often than not, these are just overly-colorful words used to describe places with complex directs, difficult parking or some other hindrance that prevents easily locating the bar, with no real bearing on the actual quality of the place.
But every once in a while, these cliches are actually perfect descriptors of such a bar — one that has sultry lighting rather than dim, an inviting atmosphere and expertly mixed cocktails that make you want to order another almost instinctively.
Botanist is one of those rarities. Located at 308 N. Bishop Avenue Building 2, the plant and herbal-themed concept is the brainchild of Natasha Nazerian of the Exxir Capital Group. Having lived in Dallas on and off for the last 15 years, Nazerian's background in environmental anthropology and botany took her across the world, where she learned how to make different tinctures and home medicines from plants. When she wasn't traveling, she noticed a lack of inviting bars that provided a more women-friendly atmosphere, so combining her love of plants and hospitality seemed like a natural fit.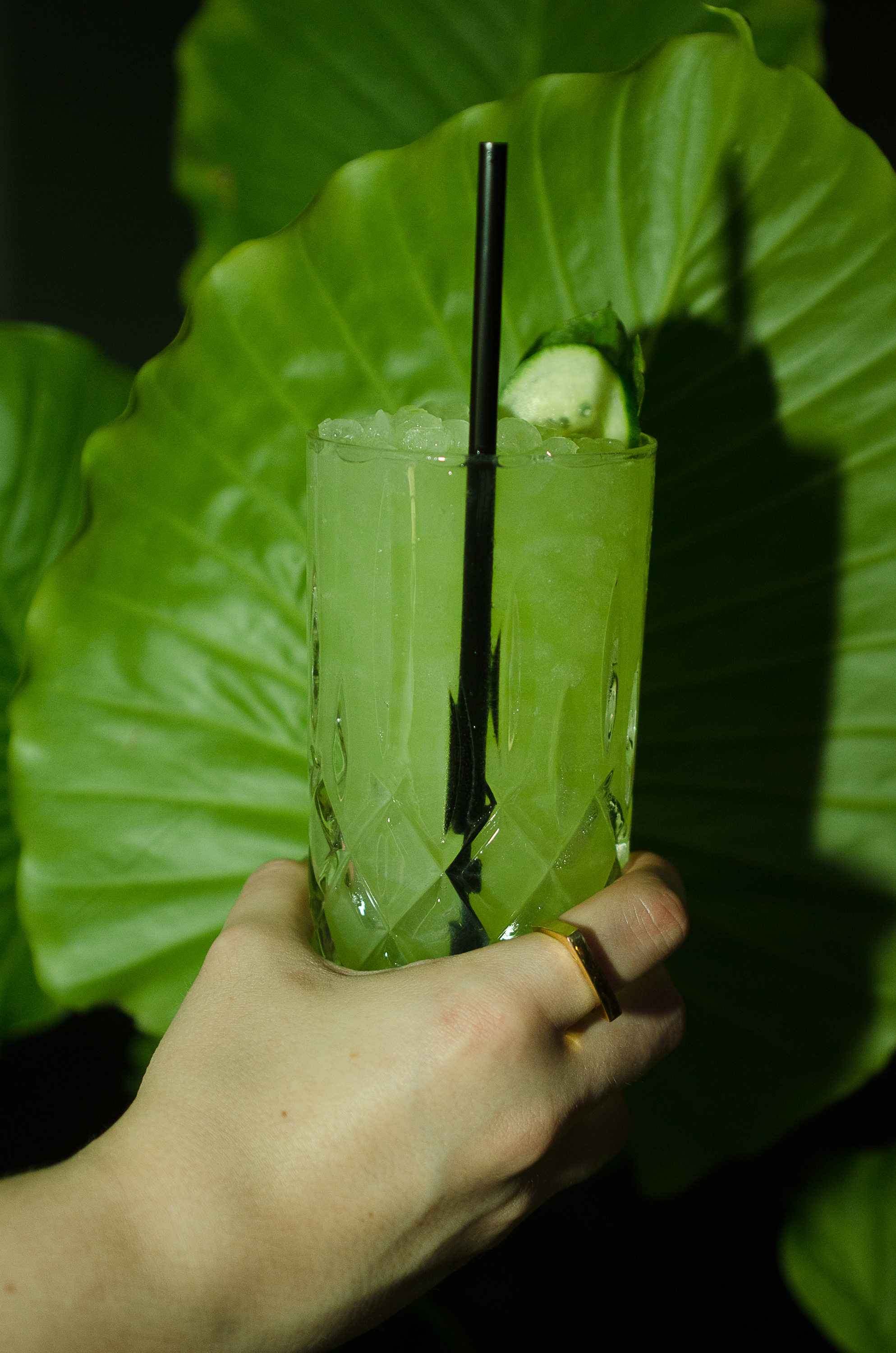 When her father and brother approached her about a new development, one that shares space with newcomers Paradiso, Good Companions and Tejas, Nazeiran knew it was time.
"I think of the Botanist as not necessarily myself, but about a woman who travels the world collecting ingredients, brings them home and creates concoctions and cocktails to serve to her friends in her living room," Nazerian says. "And she's based in the late 1880s."
Stepping into the Botanist is indeed like stepping into another time, or even another world. The darkly painted walls are complemented by sexy lighting that's just bright enough to adjust your eyes to without a fight. The room is lined with comfortable vintage furniture, set up in intimate groupings to promote socialization, while Plants adorn various countertops and intricate foliage setups cloak the patio's seating area.
But the stars of the show at Botanist are the cocktails. The menu plays up the plant and herbal theme as much as possible, with names as playful as the ingredient pairings. Most notably, the Bob Ross, a jalapeño-infused tequila and beet-infused tequila shaken with dry curaçao, lime juice and agave. The name was given to the vibrant drink after the two infused tequilas were mixed together in a "happy accident," a la it's namesake.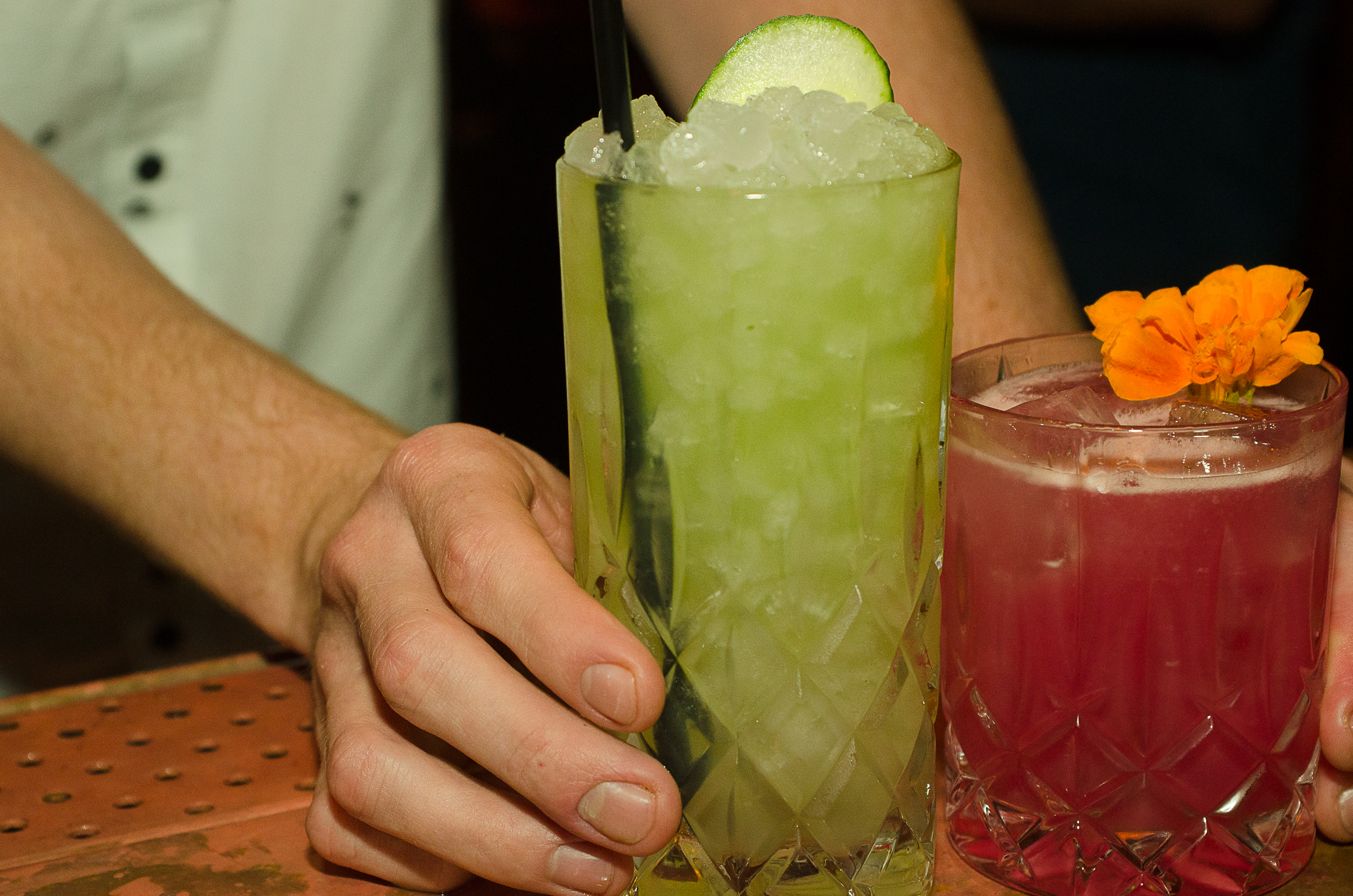 Another drink called The Bees Knees mixes gin, honey and lemon in a manner that could convince your gin-hating friend to give it a sip. A new addition to the menu called the Garden Grove plays on the recent wave of "healthy" cocktails and the traditional medical components of alcohol by combining cucumber, lemongrass, basil, lime juice, celery bitters and vodka. The result is a refreshing yet crisp taste, perfect for that transition into Texas fall, where patio drinking still calls for something to stave off the sweats.
The cocktail menu is balanced by an affordable, yet decadent list of bar bites, made by the kitchen at Paradiso. Caviar and tostones will only set you back about $10, and a cheese plate that you probably won't want to share runs around $12. Cocktails hover near the same price, with a few wine options on tap as well. All together, a tab here won't have you regretting your decision to go out, especially given the quality of items that are pushed out.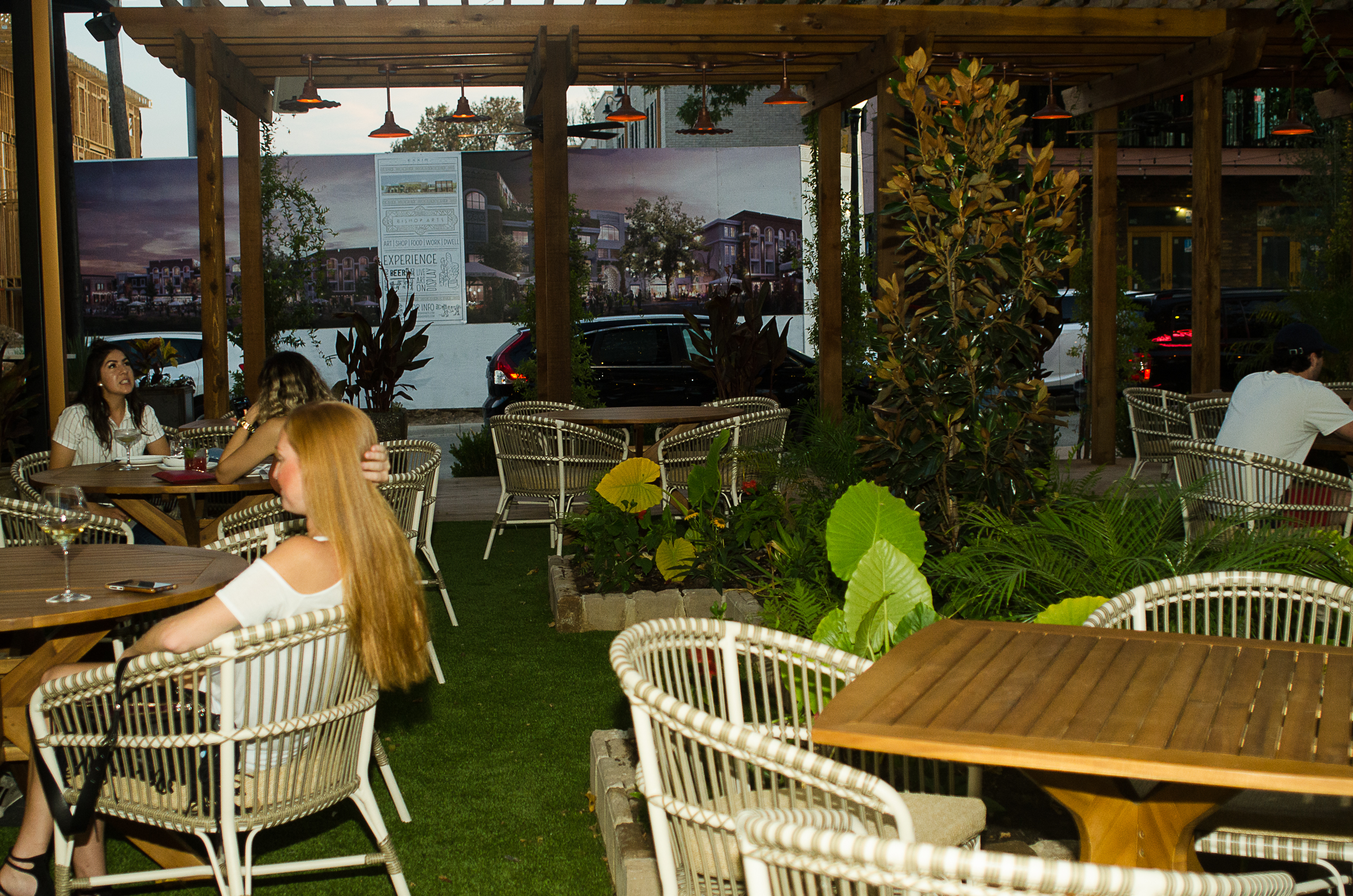 Don't expect the menu to stay the same, though, as themes will rotate to reflect worldwide influences. The bartenders are also given complete creative freedom, thanks to the endless possibilities that herbs and plants provide.
The neighborhood has seemingly already taken well to it, and no one has confused the place for a plant nursery. Not yet, anyway.
"Bishop Arts in particular is very craft-centric, and they really appreciate the artisan," Nazerian says. "I thought that a craft cocktail bar would be really appreciated here, especially one that focused on botanicals. I'm passionate about plants, and I'm passionate about cocktails."