Breathe Easy At Exhale Spa.
Welcome to Body Movin', our recurring feature where, each week, we take a closer look at wherever you'll find health-minded folks jogging, crunching, lifting or otherwise moving their bodies in the name of fitness. Because, listen, we all need to get off of our ass from time to time. Hey: No pain, no gain. 
This week, we worked out in style at Exhale.
Fast Facts on Exhale spa.
• Degree of Difficulty Scale For Beginners: 4 out of 10.
• Calories Burned in One Hour: 350.
• Muscle Soreness After The Fact: 3 out of 10.
• Location: 5300 E. Mockingbird Ln, Dallas, TX 75206.
• Classes Offered: Vinyasa Flow Yoga, Chill Recovery Yoga, Core Fusion Barre, Cardio, Bootcamp and, starting October 6, Core Fusion Extreme.
• Introductory Offer: $30 for your first week. Free classes Sundays at 10 a.m. in Klyde Warren Park.
• Price: $25/class. Membership price varies per month, it's currently $125/month.
Overview.
This boutique gym/spa combo truly makes working out seem more like a special occasion rather than a sweaty necessity.
And this past Thursday, Exhale hosted its annual namasDAYevent with Marie Claire magazine, as the chosen studio to celebrate the end of National Yoga Month in Dallas.
It's possible the entire yoga community in town was out to support Exhale's event because every class was overflowing with people. Three of their yoga classes were being offered for free with a live musician providing a relaxing soundtrack as participants transitioned between poses.
The most popular class, maybe for obvious reasons, seemed to be poolside yoga on the rooftop. This particular class is only offered throughout the cooler months, but don't worry; your membership to Exhale gets you year-round access to the spa's beautiful pool amenities.
The last, and most relaxing, class of the night was their Chill Yoga Class. This class is geared more for the desk-sitters around town who need a way to wind down, stretch and relax after a long day of work. Comfortable postures were demonstrated and padded mats with pillows are provided making this a very easy class for anyone to attend. In fact, the schedule is laid out to offer this class 15 minutes after every Core Fusion or Advanced Yoga class in case you need an hour-long stretch after your real work out.
Just in case you aren't feeling rested and rejuvenated enough after class, feel free to walk upstairs to their fully loaded spa to check out the wide variety of options they have available.
Class Structure.
Exhale's beautiful yoga space is slightly heated with surround sound speakers, dimmed lights and a large gong at the front to set the tone for the class.
Their Exhale Flow Yoga class fuses traditional Vinyasa methodology with contemporary dynamic flow. The class was filled with yogis of all different levels working at their own pace with the moves provided. The soothing music while you focus on your breath and movements provides a seriously spiritual experience on top of being a fantastic workout. Yoga helps tone muscles, gain balance in your life and in your body and burns more calories than you will realize.
The facility also offers a Barre program, which is all about lengthening, strengthening and toning muscles to give you fantastic posture and form. Or, if you're looking for more of a tougher workout, there are also cardio classes, boot camps and sport classes available to mix up your weekly exercise.
Getting Started.
To preview exactly what Exhale has to offer, take a trip out to Klyde Warren Park every Sunday morning at 10 a.m. for a free class with one of Exhale's finest instructors (mats are provided).
Exhale's very own Mind Body Manager, Kristen Hoffman, talked to me about an exciting new program that officially launches on October 6 called Core Fusion Extreme. "It's going to be a circuit training class which is so different from anything we have right now," she says. "We're going to be using plyo boxes, core balls and we're installing TRX into the wall. If you're not sweating, then something is wrong with you."
Exhale is offering free class for the grand opening week if you want to check out their incredible fitness facility and maybe head upstairs afterwards to reward yourself in the spa for burning some serious calories.
Grade.
Overall, I'll give Exhale Spa an A+.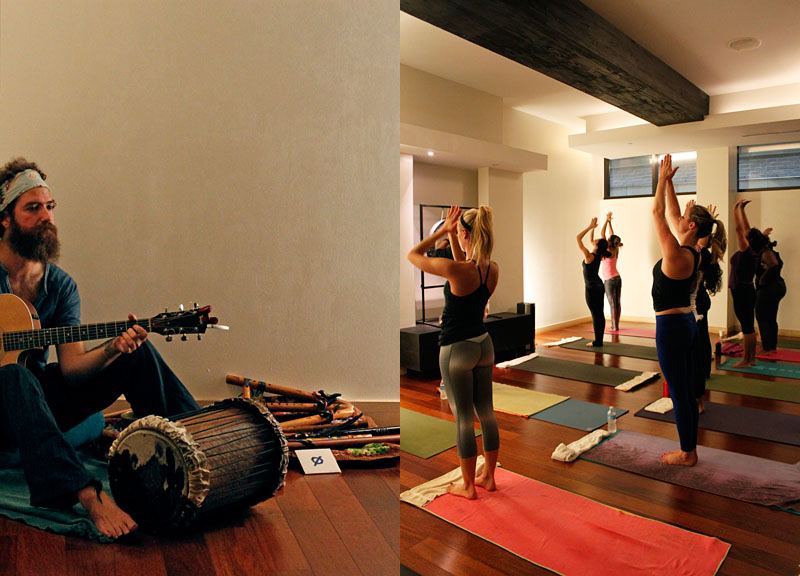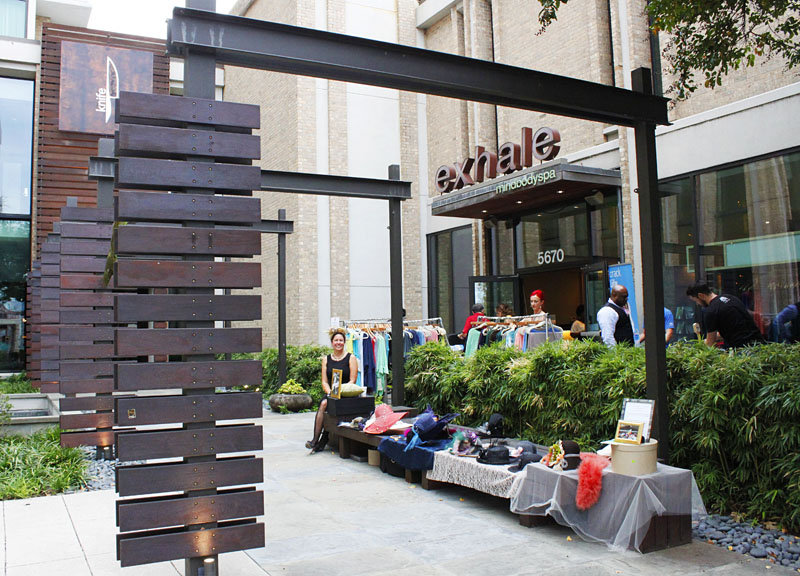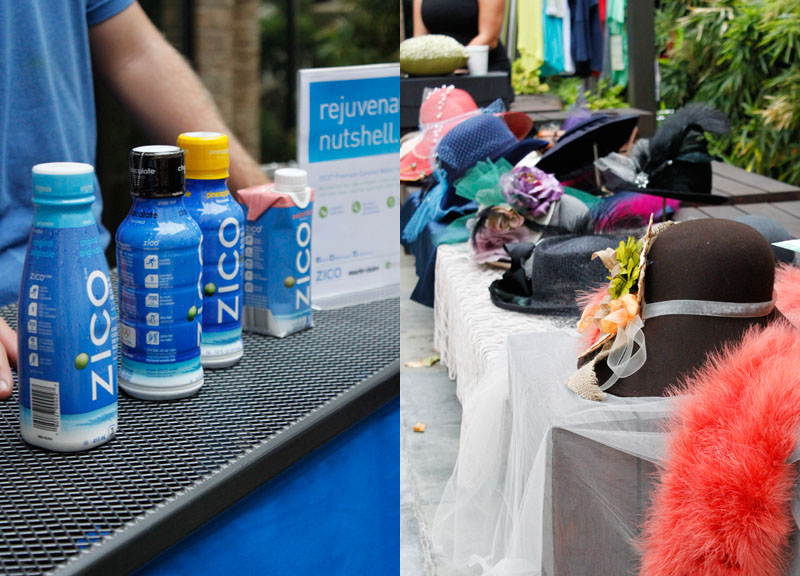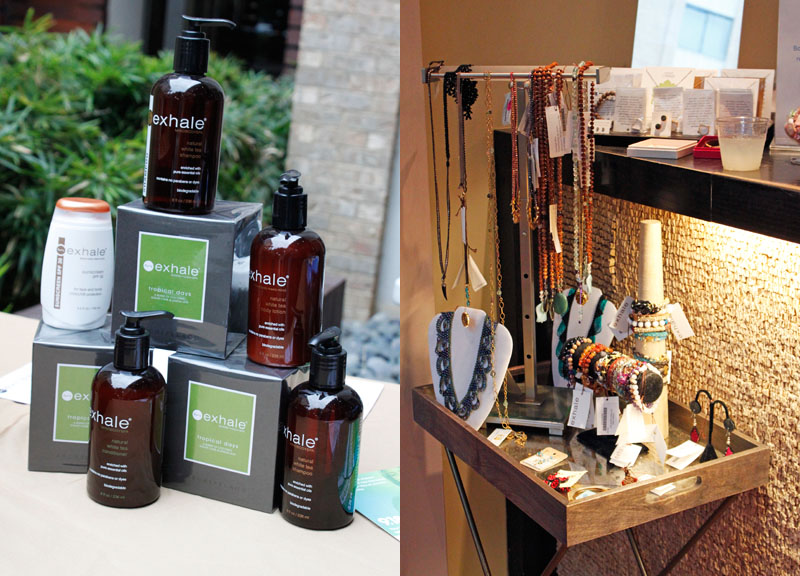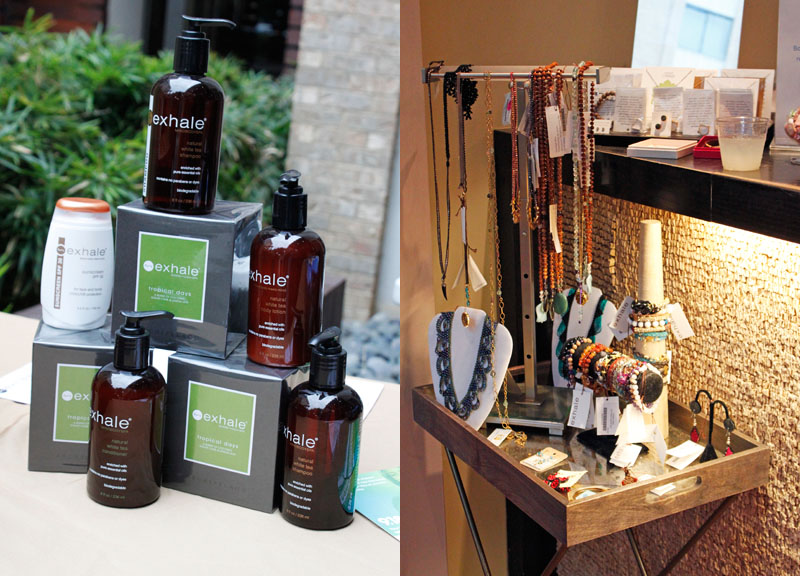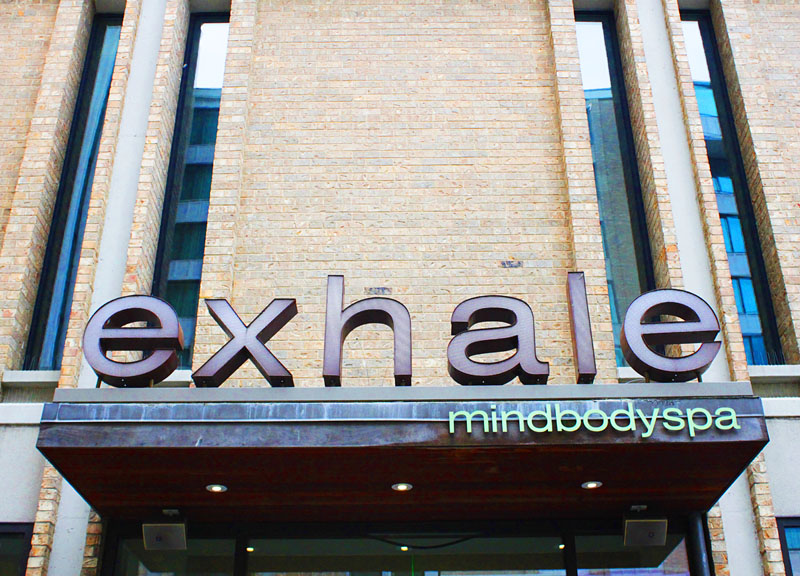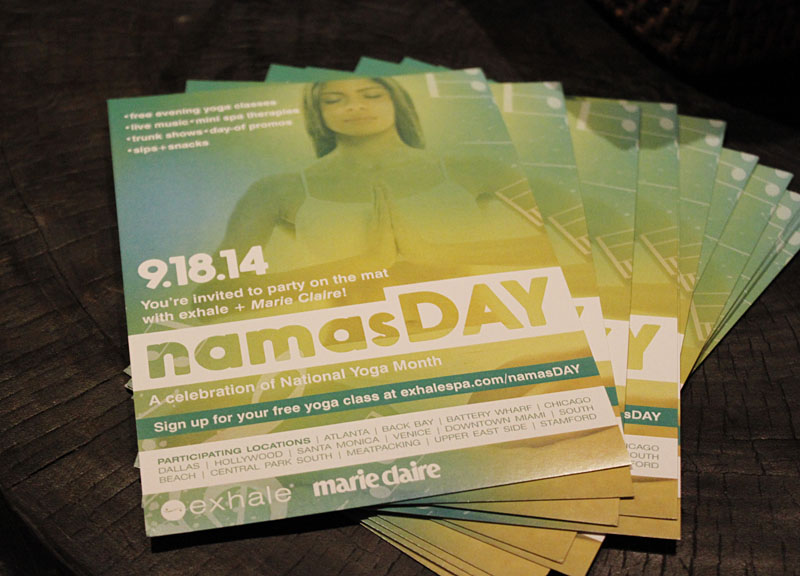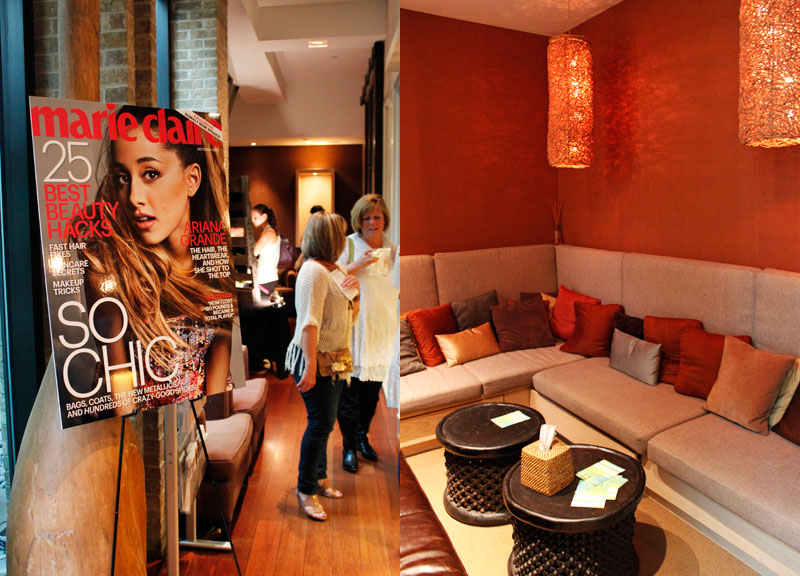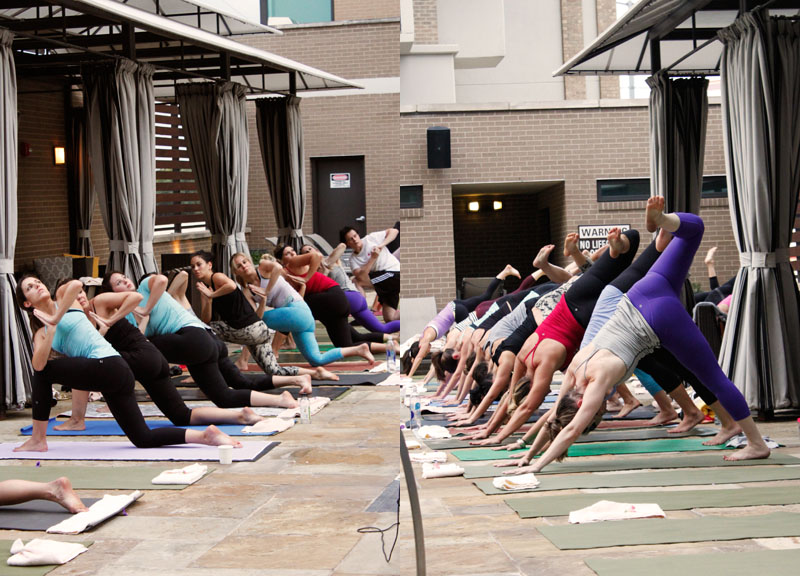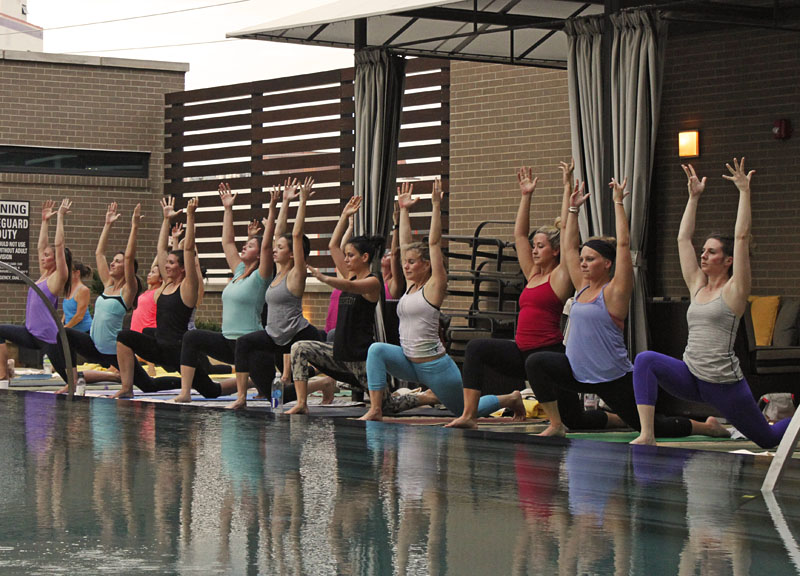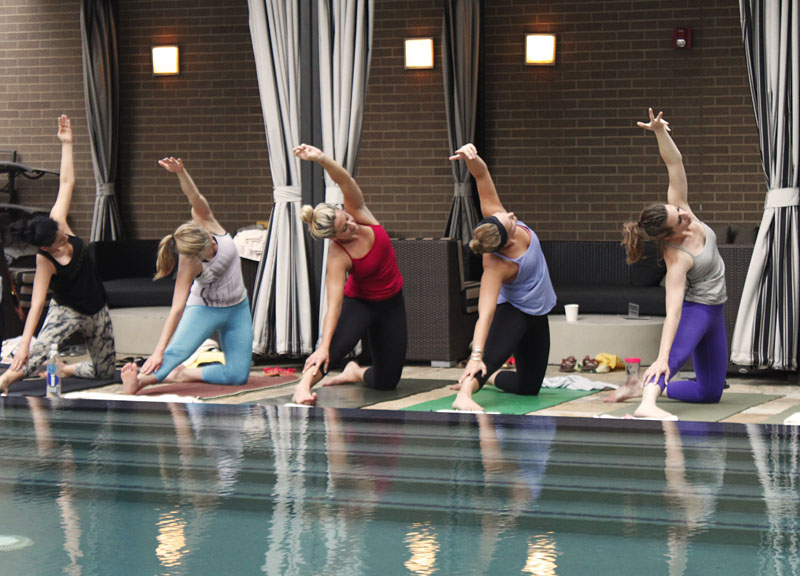 Previous Body Movin' Grades:
• CorePower Yoga: A+.
• Flywheel: A.
• KravMaga DFW: A.
• Indo Row at Crowbar Cardio: A-.
• Title Boxing Club: B+.
• Pole Class at Vertical Fitness: B.
• Bikram Yoga Dallas: B.
• East Dallas CrossFit: B-.
• City Surf Fitness: B-.
• The Gym of Social Mechanics: B-.
• El Centro Tai Chi: C.
• White Rock Paddle Co.: C.