Scenes From The World's Largest Vape Party.
The emcee for Saturday's event at The Bomb Factory — reportedly the world's largest vaping competition — has a question. And so he asks it out loud to his audience: "What do you do to build lung capacity for this?"
It's actually a pretty valid question. I wonder the same thing. I begin thinking about it and turning the different possibilities in my head. Then an audience member hollers his theory.
What do you think this audience member screamed as an answer?
A.) Suck dick!
B.) Suck dick!
C.) Suck dick!
D.) Suck dick!
If you answered "Suck dick!" then you answered correctly. Good job! You're good at guessing when cases of arrested development present themselves.
Now, some 24 hours later, I'm still a little confused about what I witnessed at The Bomb Factory on Saturday night. The space was covered in a haze of sweet smoke, like a marshland in a science fiction movie. Couches and tables were sprawled out all along the venue — a space that temporarily, for this night only, took the form of a huge ass hookah lounge. The area upstairs also had a makeshift casino, where attendees could gamble with fake money and win different types of swag and beverages. All the while, scantily clad women wearing wings — the Suicide Bunny Cloud Angels, they were called — took photos with schlubby dad-bod-built men. Periodically, people would be handed some strobe lights in a tube. Here and there, booths sold different types of vaping paraphernalia. At the end of the night, Las Vegas-based DJ duo called KoKo+Bayati played the latest pop rap and EDM.
For a minute, I wondered if I'd died and gone to Bro Heaven. All that was missing were some hot wings, ESPN and, well, being deceased.
The whole ordeal was thrown by Suicide Bunny, a premium e-liquid company, which I guess is a fancy way of saying a company that sells vape stuff that's more expensive than most. And all that aforementioned shit was just ancillary to the main event.
The crux of the party was a vape competition that featured celebrity judges, one of which was Corby Davidson, the sixth-best on-air personality at 1310 KTCK-AM The Ticket. The prize for the victory of this competition (read: the person who blows the most obnoxiously huge cloud of vape smoke in front of a digital ruler that served as the stage's backdrop) was $15,000. That is not a typo, by the way. I know that there are a lot of typos in this Internet age of journalism and blogging, and that many publications don't usually have either the resources or the regard for a copy editor — but, yes, that's fifteen thousand American dollars for the winner of a vaping contest.
The event treated itself as an appropriately big deal, too. Flown in for the competition were five contestants from across the U.S., each of which was given an automatic bye to the finals. Rounding out the Final Six was a wild card local who had to battle all of the other attendees who'd signed up enter the competition that night.
The wildcard winner was a guy named Nick Green from Bedford, who the emcee called "The Jolly Green Giant," presumably because he wore a shirt with some green writing on it.
The rules of the game were simple: The competitors take a deep breath, inhale their vape and then exhale it as extensively as they can. The judges then crown a victor using such factors as distance traveled and plume density. These are not random criteria, and the crowd is well-versed in their lexicon. Salivated one audience member while observing one contestant's vape cloud: "Dense as fuck. So dense, bro."
A story of Rudy or Hoosiers or Rocky this ain't, but the underdog that was Bedford's Own Nick Green ended up taking the whole competition, winning himself 15 grand in real currency just by blowing clouds of fake smoke.
Before our very own Cinderella Man took the championship in a nail-biter of a final round, the emcee asked him how he got into vaping in the first place. His response: "Fitness, really."
This makes no sense at all. Or, rather, it didn't until Green explained himself a little further. He didn't mean fitness, exactly; he meant his health.
He's not alone. Many in attendance here took up vaping because they first smoked cigarettes and knew all too well that smoking can kill you. No bro wants to visit the True Bro Heaven too soon, bro. And, like CrossFit before it, this very specific type of health concern — evading the ever-present demon of respiratory diseases and cancer — now comes with its own competitive subculture.
I get that. As a smoker whose own lungs could very well look like something a vulture circles from the heavens, it's probably in my best interest to take up vaping, too — y'know, if I have to smoke something. My body would probably thank me and my wallet, $15,000 richer, would absolutely do so.
So maybe I'll be on that stage one day. Any suggestions on how I could build the lung capacity for such a thing?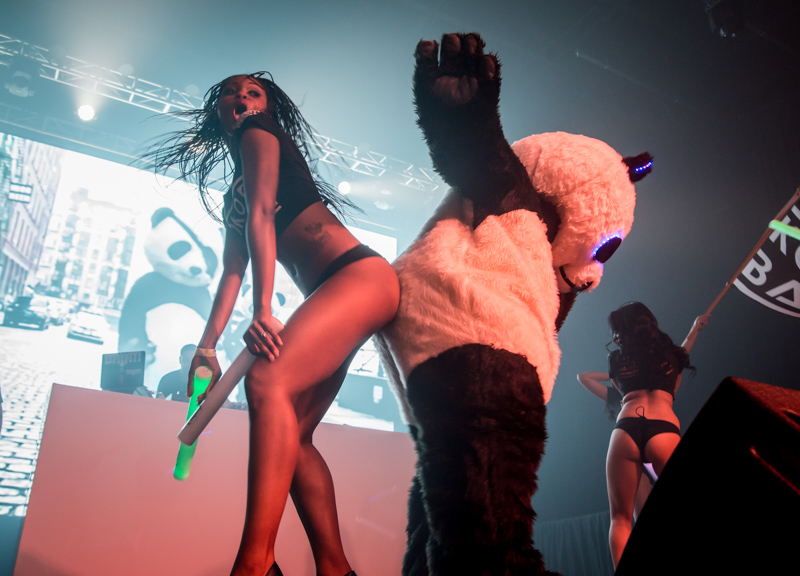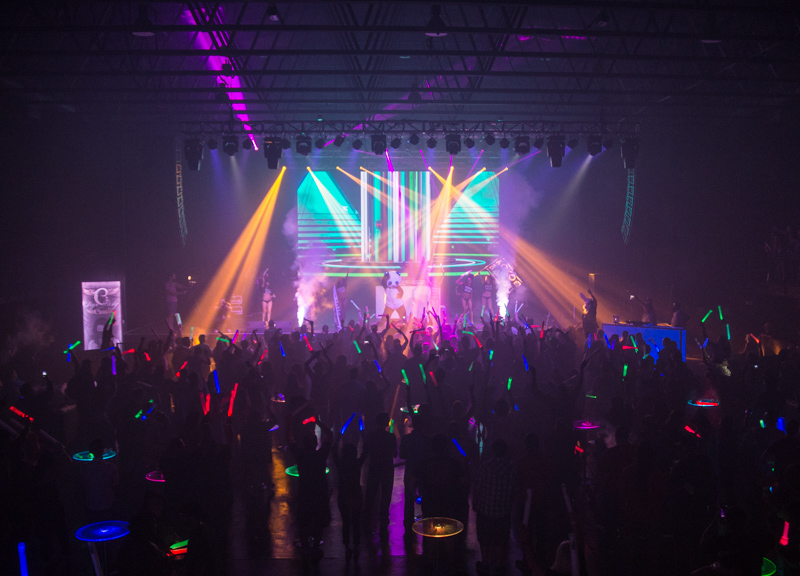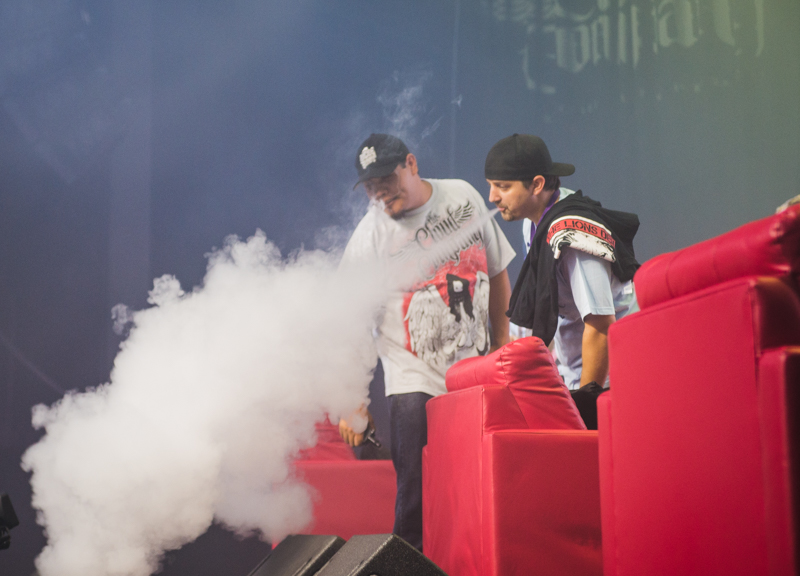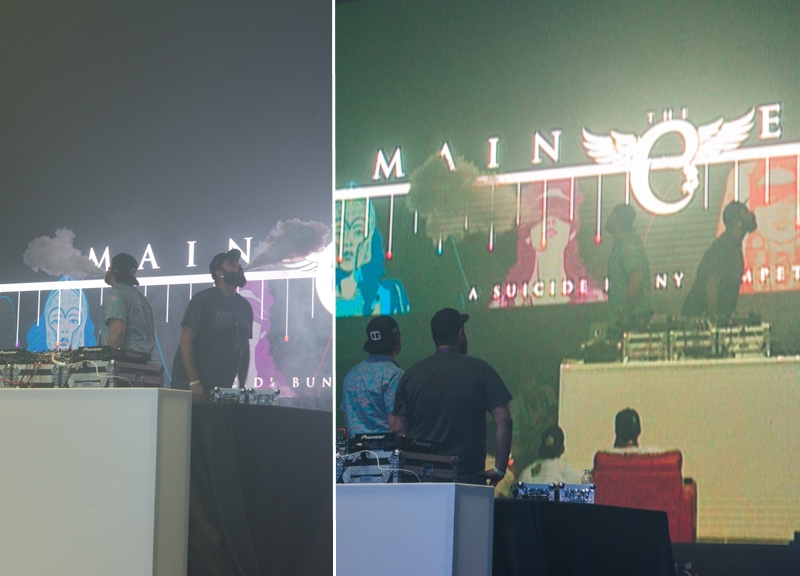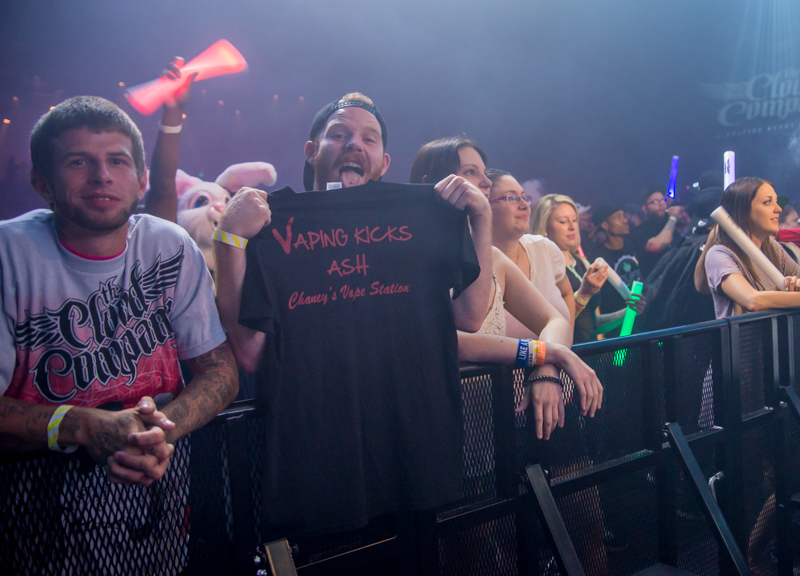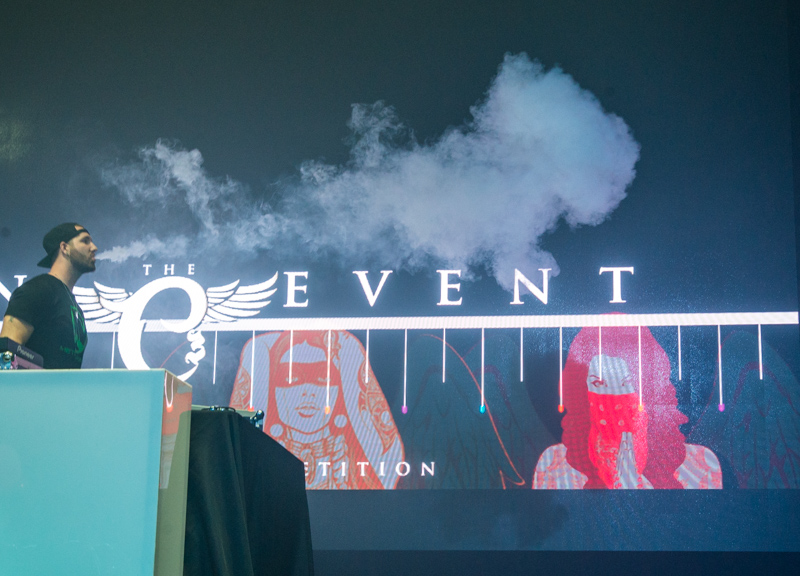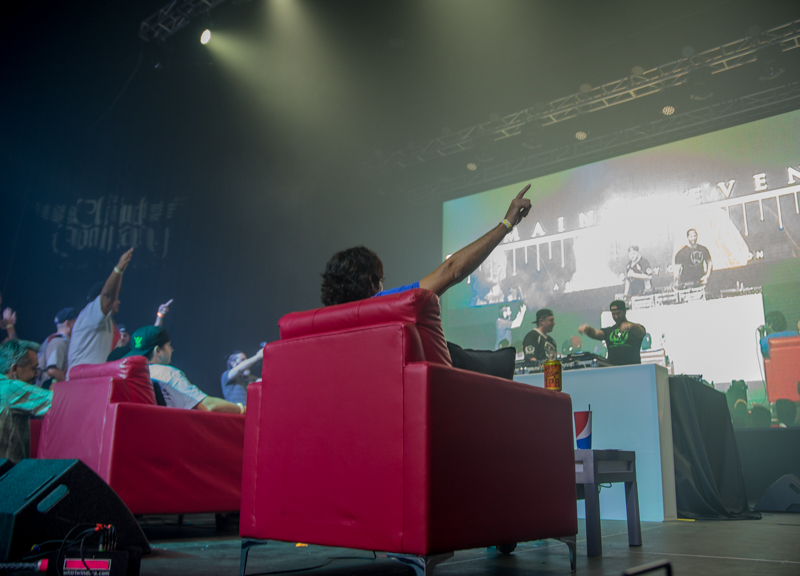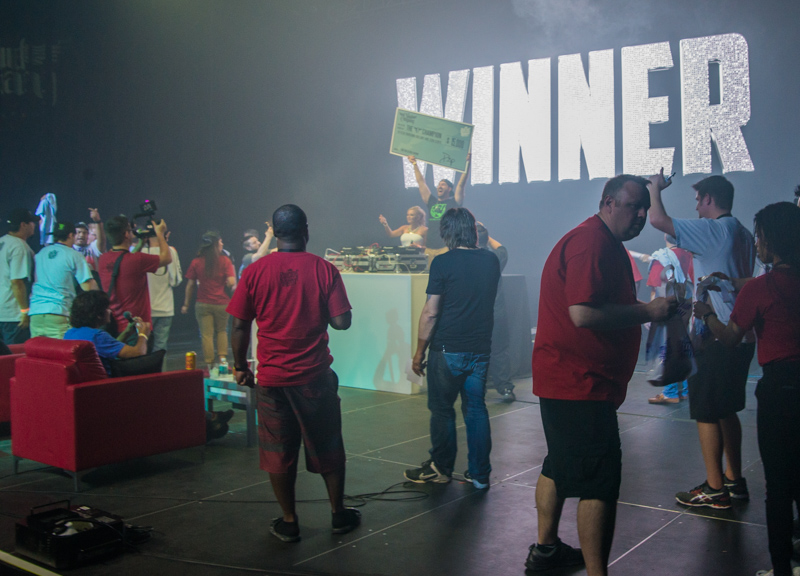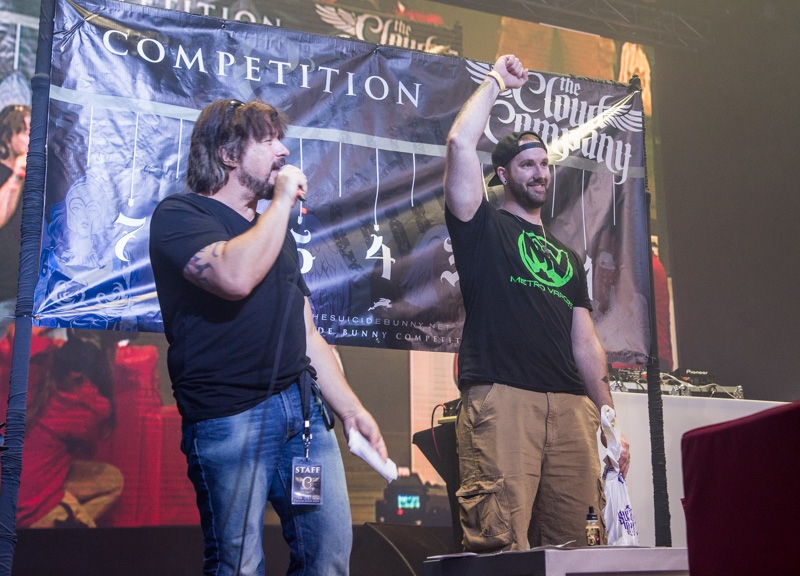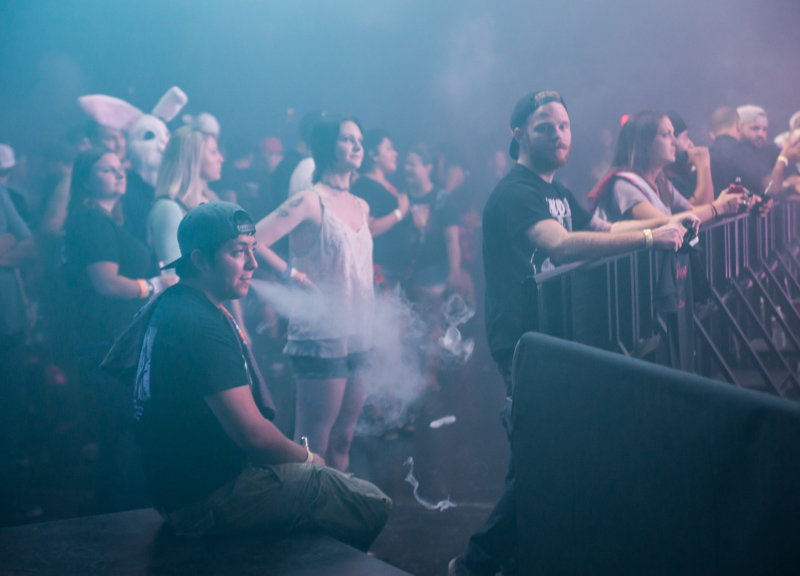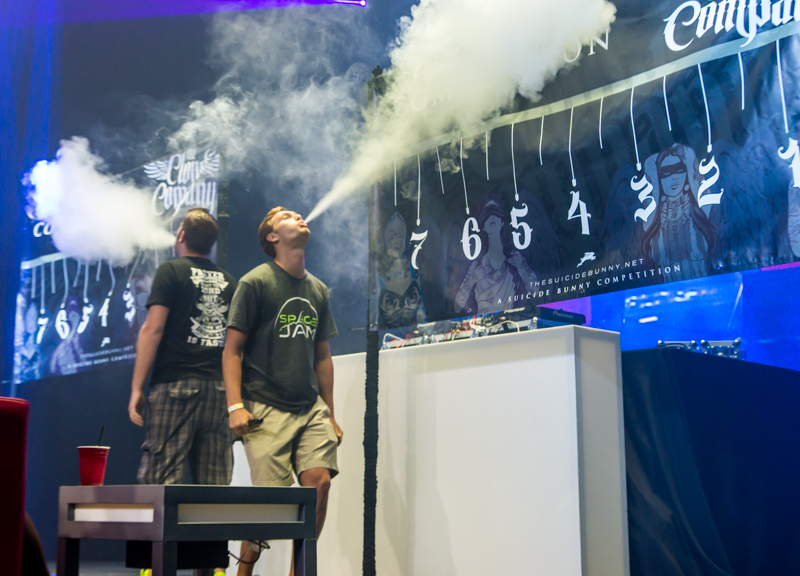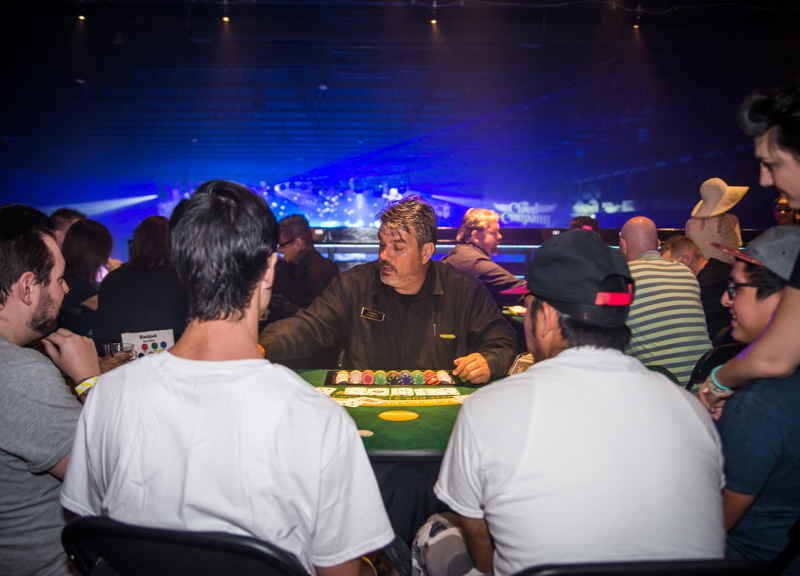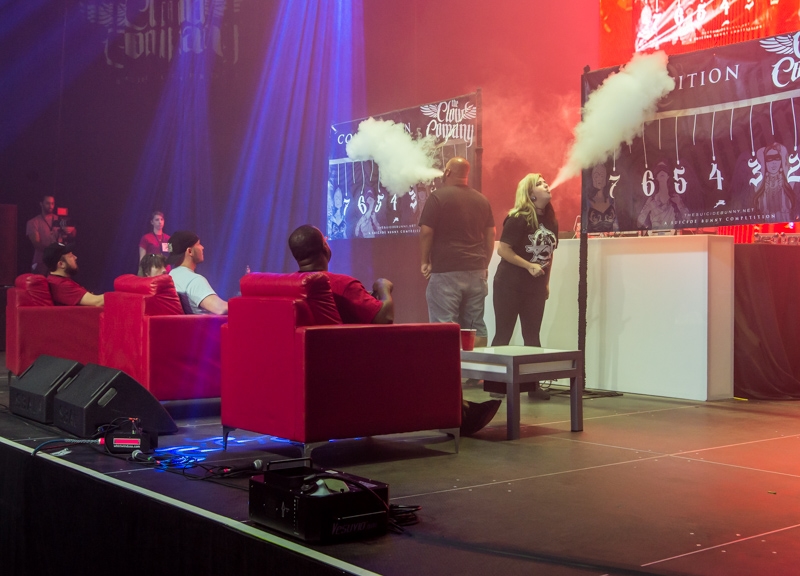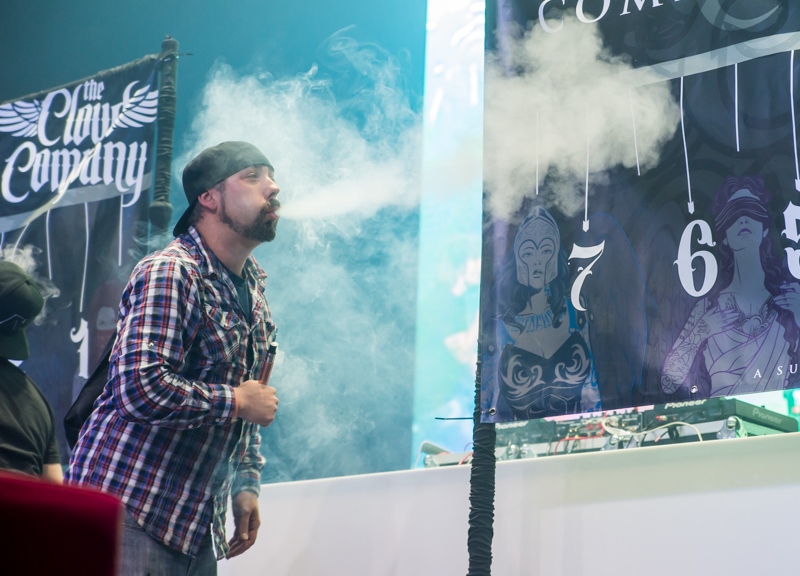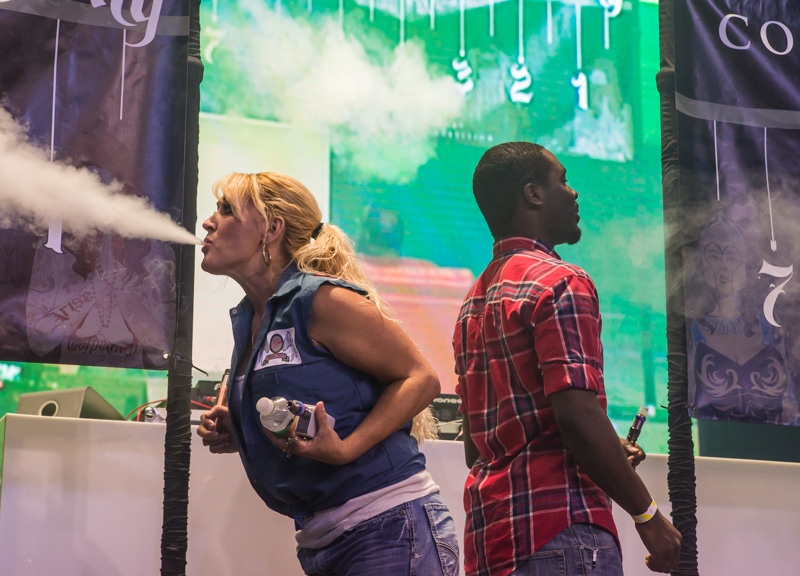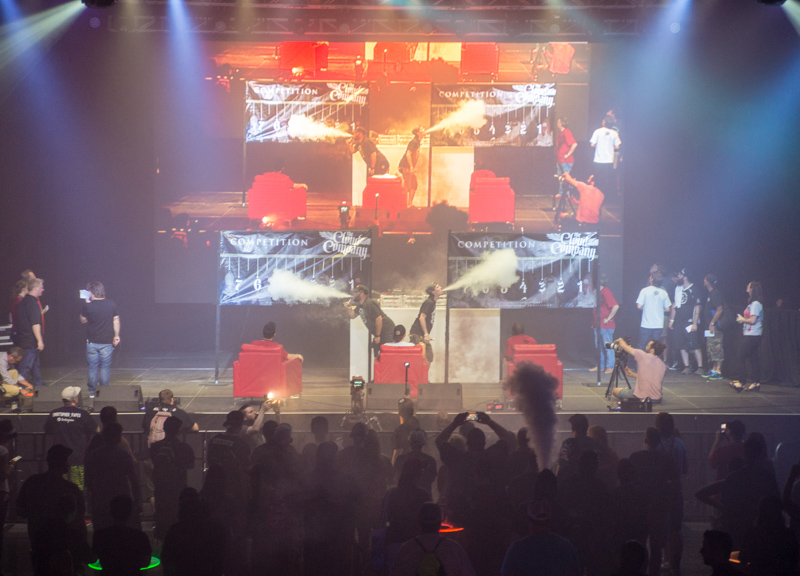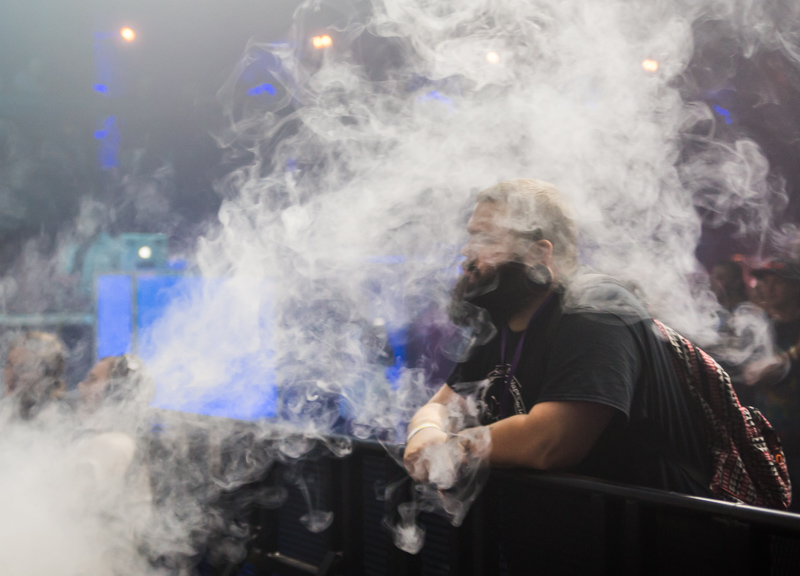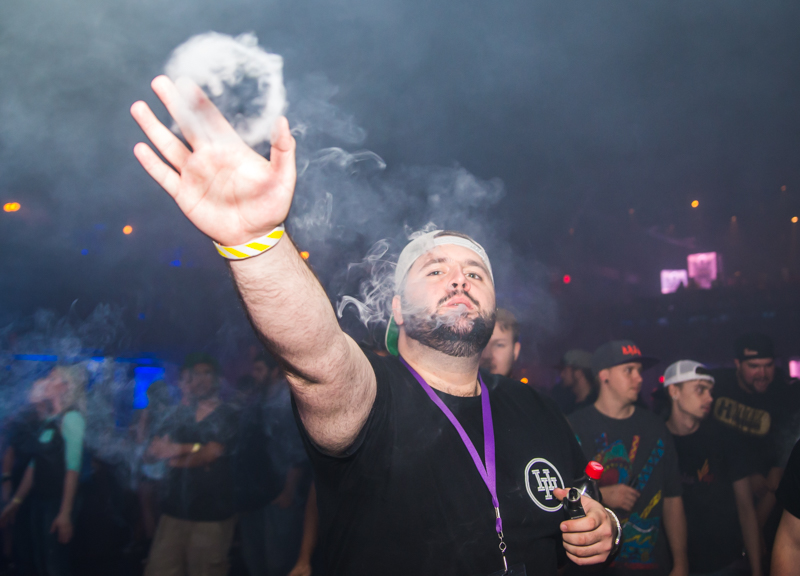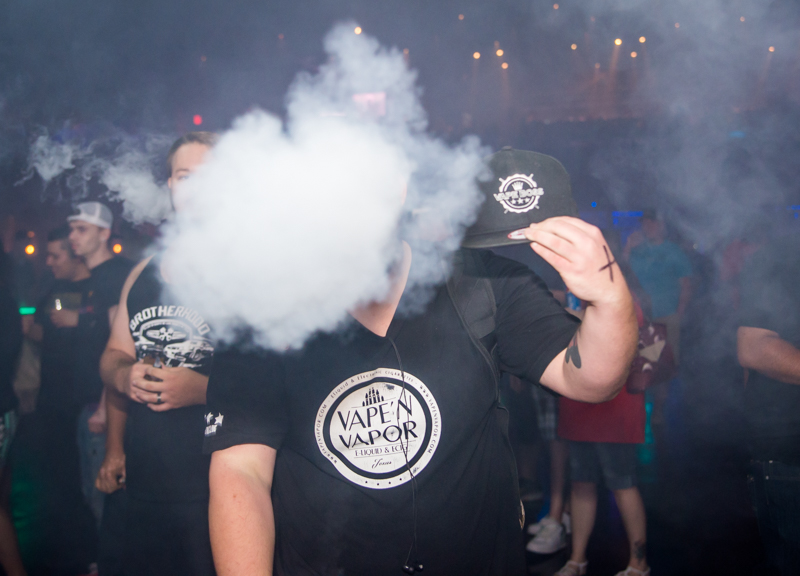 All photos by Brandon Mikeal.